Señalización digital corporativa
El uso compartido de información en tiempo real abre un nuevo canal de comunicación con más potencial que nunca. Sus pantallas de visualización se vuelven relevantes y ofrecen información en tiempo real para sus clientes o empleados en cualquier momento. La gama rentable de productos de señalización digital de Clevertouch para clientes corporativos incluye pantallas de gran formato, paneles de reserva de salas y pizarras colaborativas.
Libere el poder de la señalización digital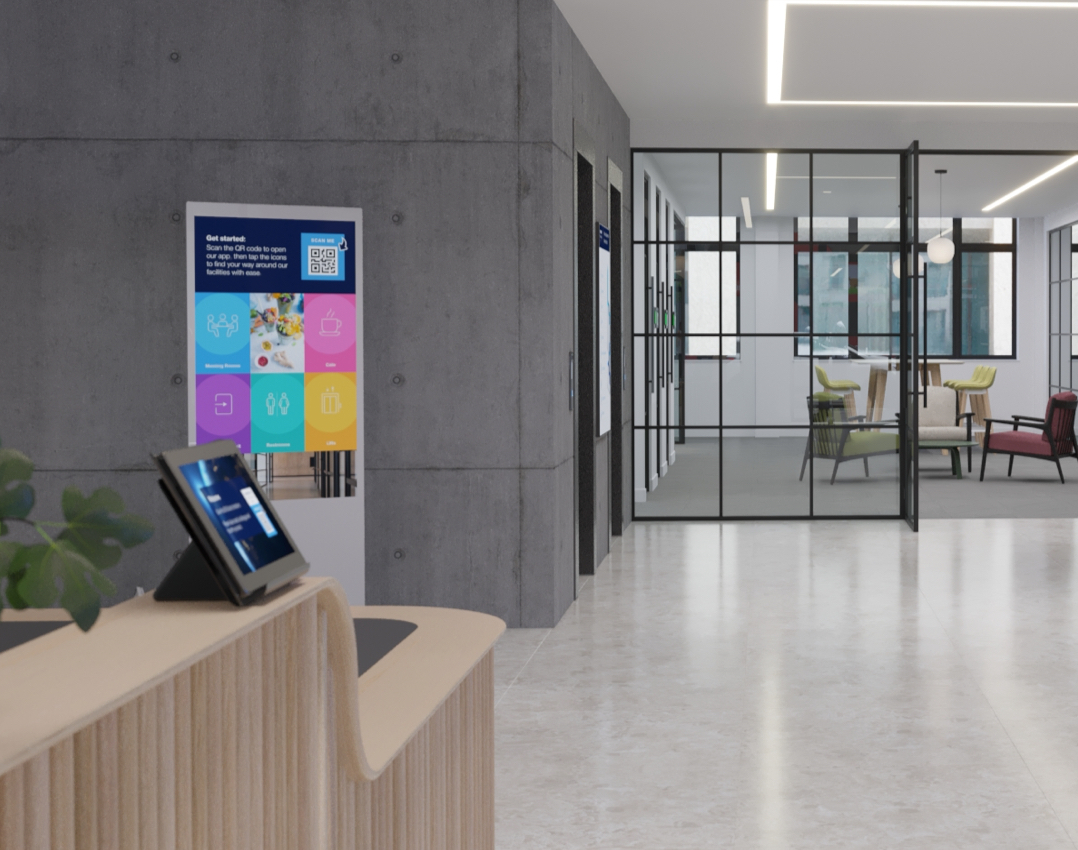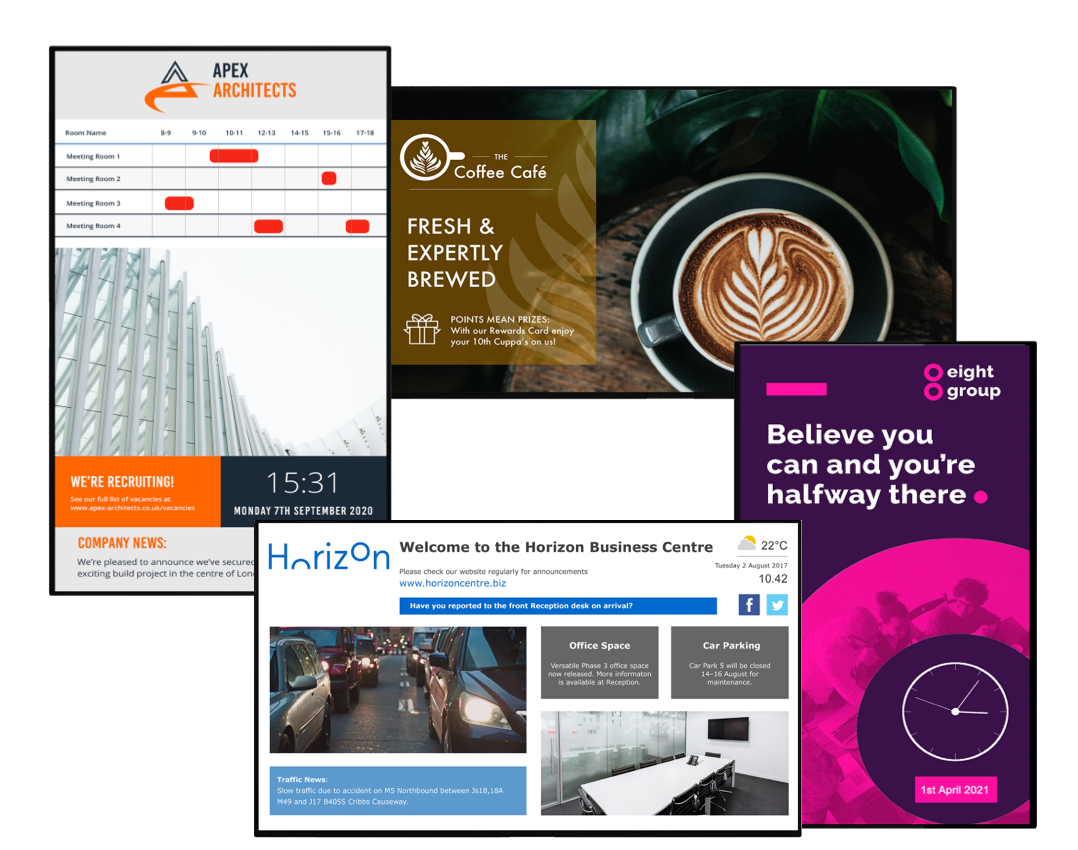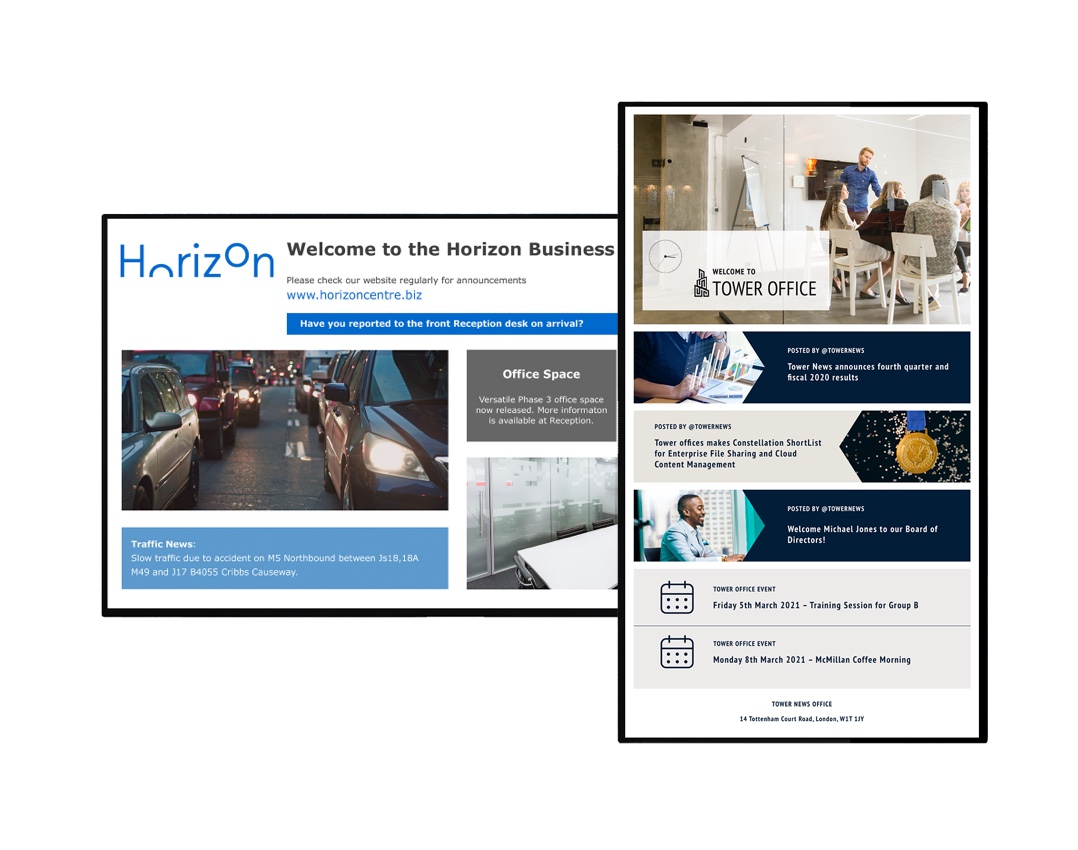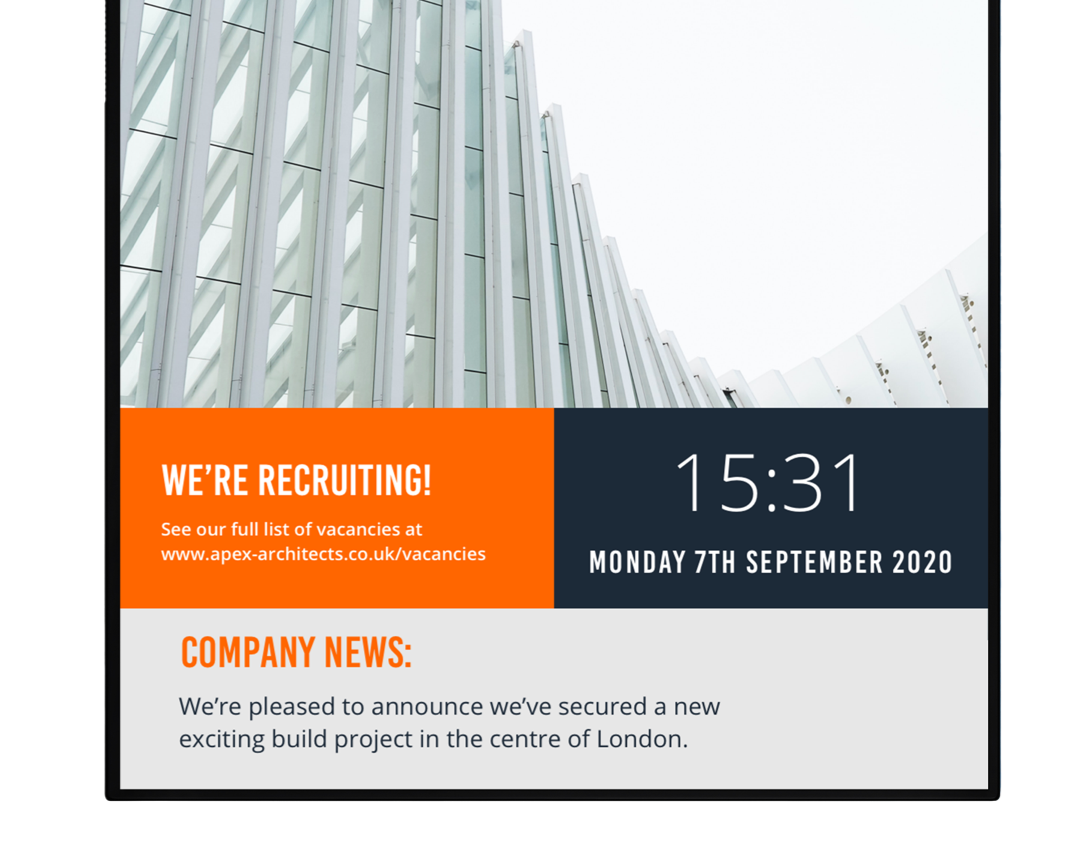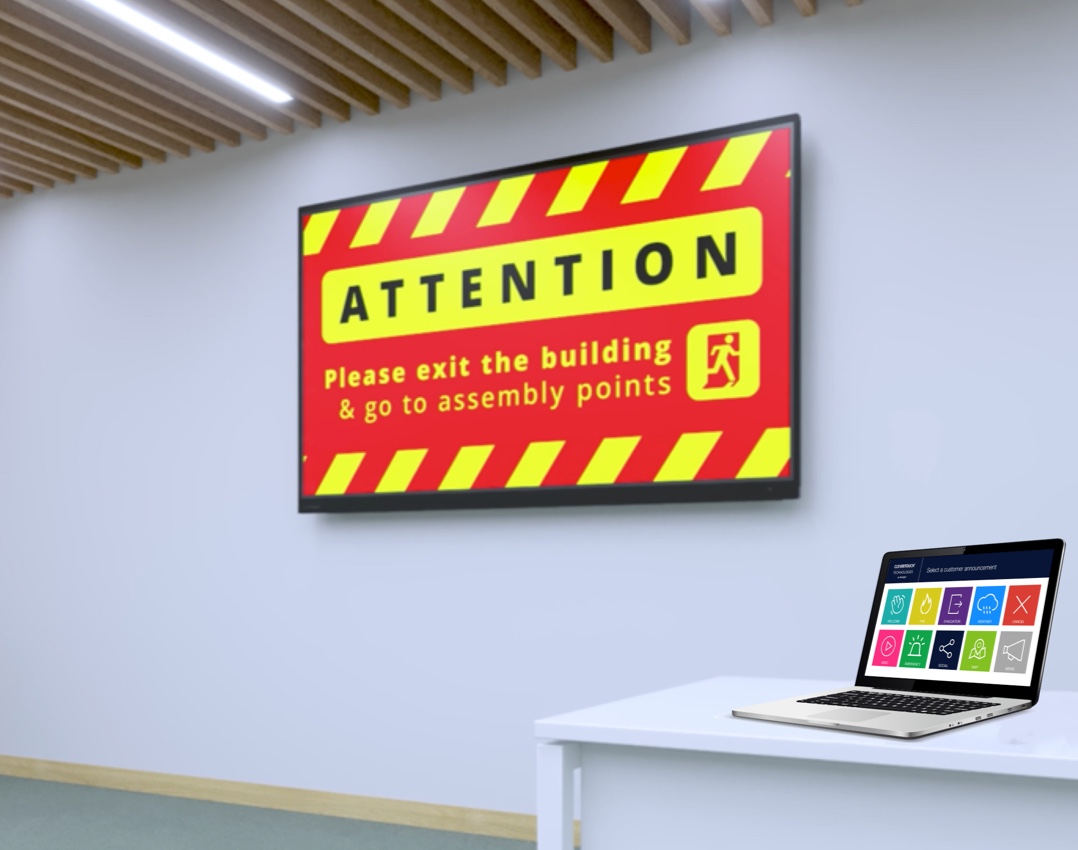 Cause una buena impresión en cada interacción
Paquetes de soluciones diseñados para usted
Nuestros equipos dedicados trabajarán con usted para proporcionarle un paquete de soluciones de hardware y software integradas que le faciliten la transmisión de su mensaje de señalización digital.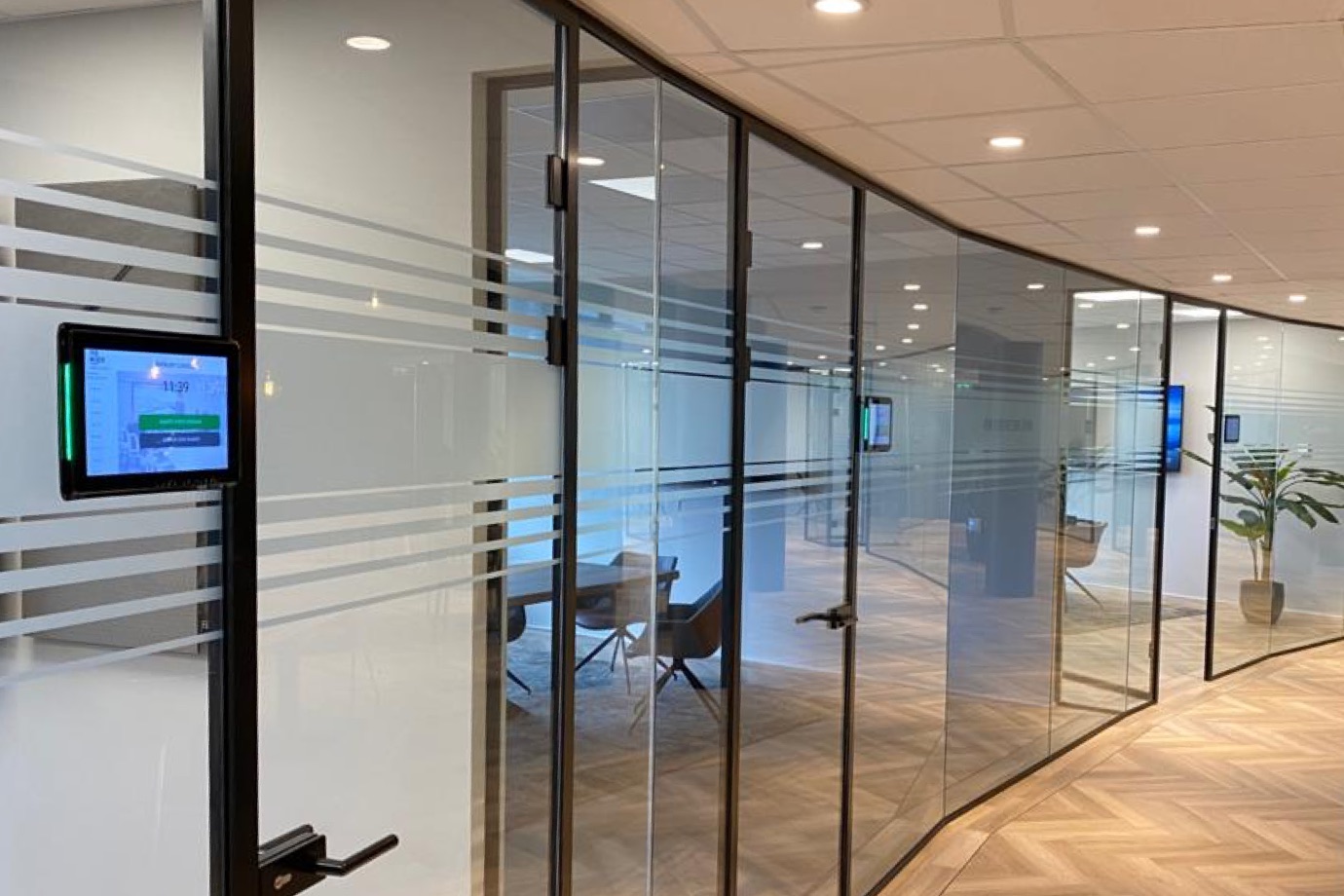 Sistemas de reserva de salas
Nuestro sistema interactivo de reserva de salas inteligente mejora el proceso de reserva de salas de reuniones. El personal puede reservar salas desde los calendarios ME/O365 del escritorio o en la fuente, cuando sea necesario, reduciendo el tiempo de gestión y evitando la duplicación de reservas. Nuestro software de reserva de salas fácil de usar gestiona todas las reservas por usted y además muestra la disponibilidad de habitaciones a simple vista. Los paneles también pueden mostrar mensajes de señalización digital y alertas instantáneas para mantener informado al personal cercano en todo momento.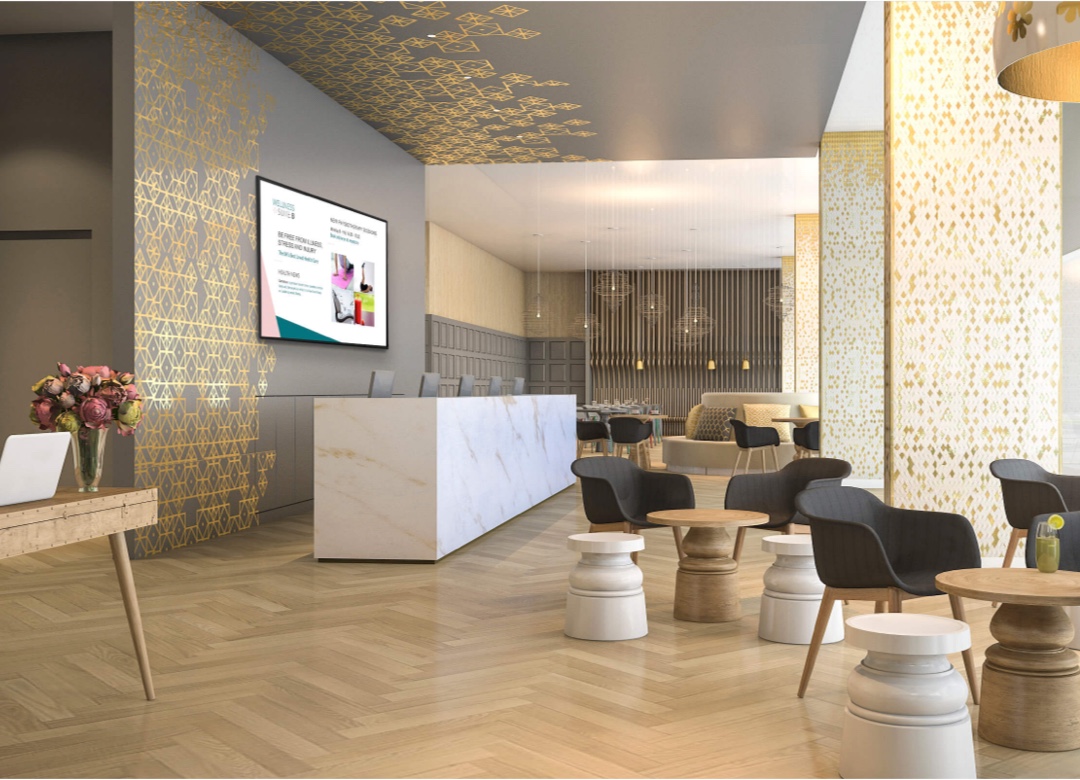 Pantallas comerciales de gran formato
Desde soluciones de señalización digital para vestíbulos de hoteles para dar la bienvenida a sus visitantes hasta pantallas para habitaciones integradas con información y servicios de TV, nuestras pantallas de gran formato están diseñadas para ofrecerle formas únicas de comunicarse.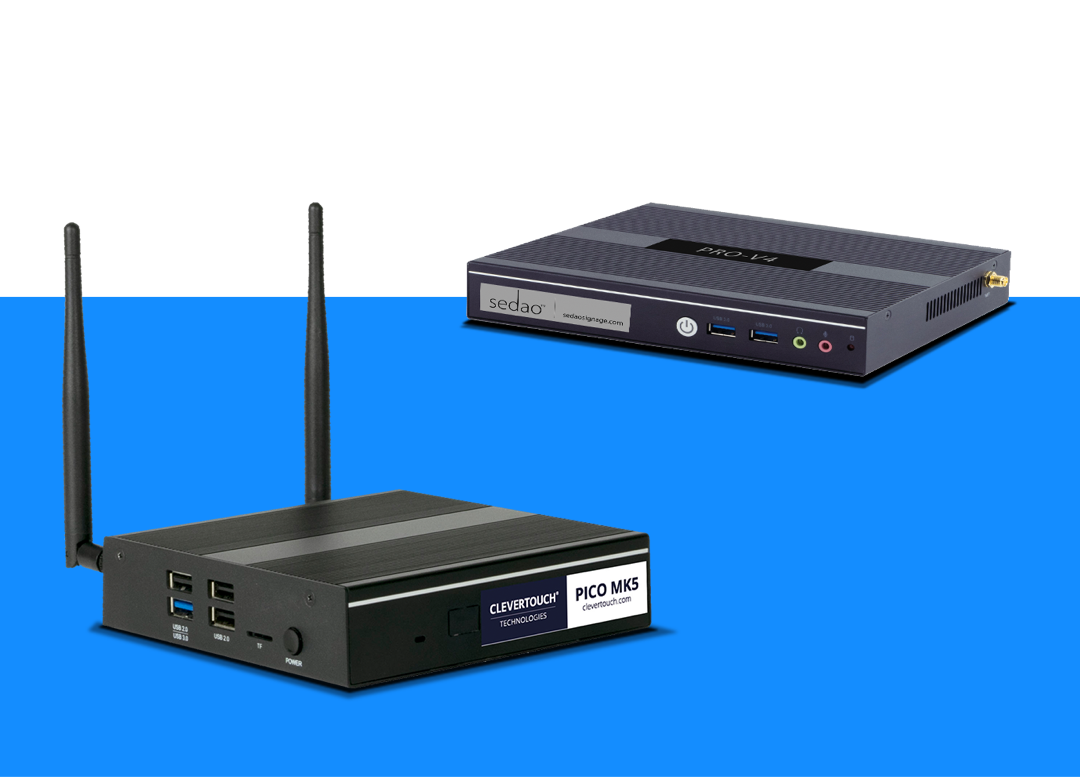 Reproductores multimedia
Nuestros reproductores multimedia y servidores le permiten gestionar de forma centralizada todas las comunicaciones y le permiten personalizar cada pantalla o grupo de pantallas en la red. Esto le permite cambiar rápidamente la información en sus pantallas y crear mensajes de marketing independientes para habitaciones, vestíbulos, salas de conferencias y otras áreas.


Pantallas táctiles interactivas
Las pantallas táctiles e interactivas se pueden utilizar para crear experiencias atractivas para sus visitantes. Desde proporcionar menús y sistemas de pedidos hasta información local e información de servicio, cree portales para llamar la atención de sus clientes. Además, es posible integrar códigos QR para permitir a los espectadores gestionar el contenido de la pantalla.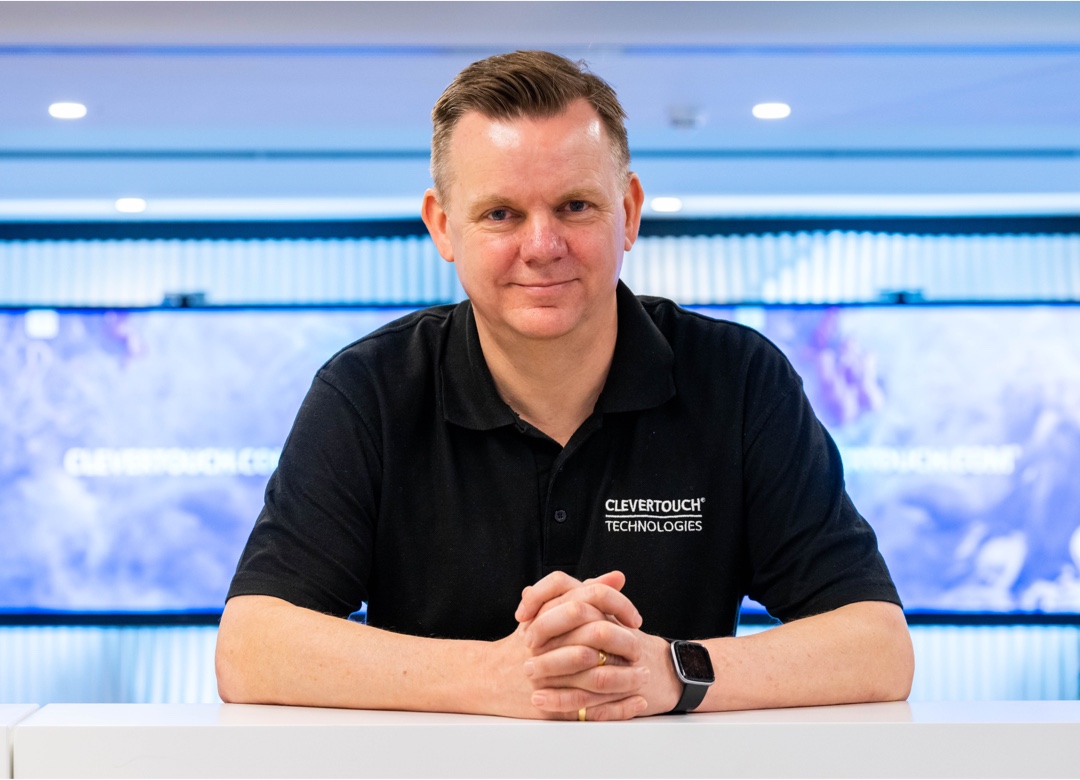 Book a demonstration
Discover how Clevertouch Technologies can transform your company with a demonstration from one of our experts.