Internal meetings with a difference
BOARDROOM
The setting for key decisions and big ideas by senior management, the space, and technology of the boardroom should be sophisticated and be easy-to-use for all. A meeting space where professionals collaborate and present from multiple screens and facilities with wireless screen mirroring interactive whiteboard for brainstorming ideas, and intelligent sensors to keep track of the room's temperature, air quality, and more.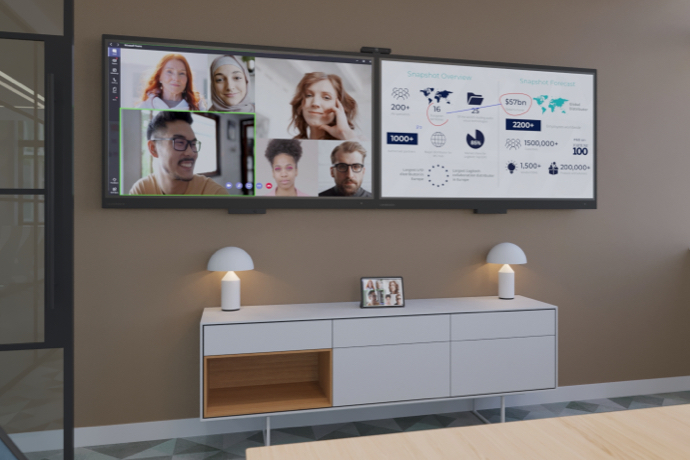 Boardroom
86" interactive display x2 for dual screen mode
For all meeting spaces, from small informal huddle boxes to large boardrooms, Clevertouch hardware UX Pro interactive displays and CM Series commercial displays facilitate wireless screen mirroring via AirServer and can host online meetings with your Microsoft Teams Rooms environment along with Cisco Webex and Zoom. Working together to present dynamic ideas, IMPACT, and UX Pro are award-winning touchscreen solutions powered by industry-leading apps.
A unified communications platform that is free from frustrations of incompatibility
Real-time collaboration
Inclusive apps and software
Control your entire fleet of displays from anywhere
Built-in line array, noise-canceling microphone.
A winning warranty that's unbeatable and incomparable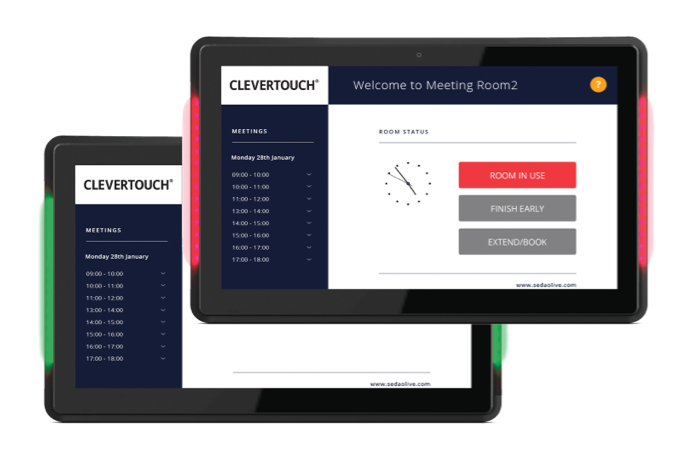 Boardroom
Room booking panel
Our Room Booking solution, Live Rooms, synchronizes with your office software such as Office 365 and Microsoft Exchange and is managed directly through our cloud solution, CleverLive. Book instantly from your calendar, or directly on the room booking system, which also features at-a-glance LED lights for indicating room availability and the ability to display internal communications or instant emergency messaging, such as a fire drill.
See for yourself how our solutions can help you and book a demonstration with our experts