Work in small groups within a
HUDDLE ROOM
A hide away from the busy office environment for small groups discussions and sharing of ideas. These small informal meetings are perfect for video and audio conferencing with one-touch to launch a Zoom, Webex or Teams call.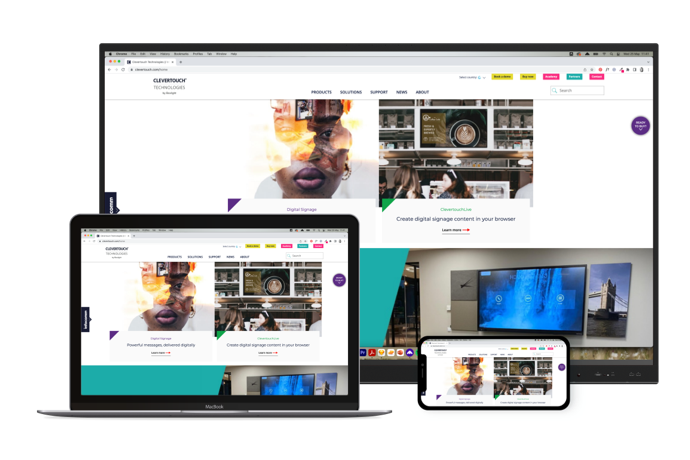 Huddle Rooms
Screen sharing technology
Designed for award-winning Clevertouch interactive displays, Clevershare 5 has undergone a major upgrade! You can now display 9 personal devices simultaneously on your large format interactive display. Users simply download the Clevershare app and start connecting. Up to 50 devices can connect at once, with the presenter having the ability to choose who shares on the big screen and with Clevershare you can use Chromecast, AirPlay, or MiraCast to share content from any device to your Clevertouch device.
Share upto 9 devices simultaneously
Use Chromecast, Airplay or MiraCast to share content
App works on any device
Free to download with no on-going subscriptions
Compatible with Andriod, Windows, IOS and Chrome devices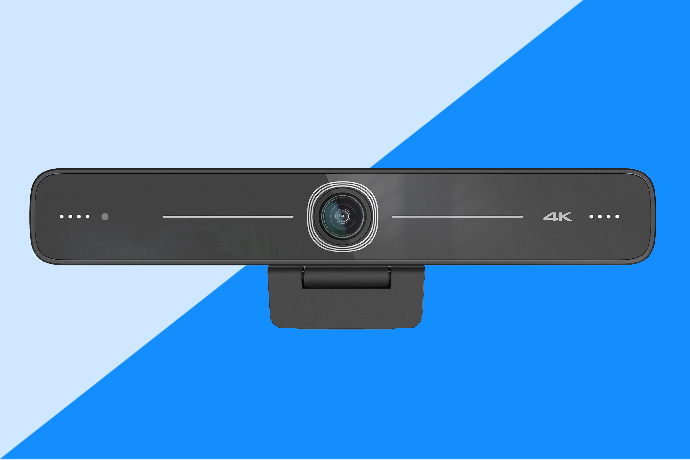 Huddle Rooms
Ultra HD 4k Resolution camera
Picture perfect, high-quality image for virtual-in-person hybrid meetings. Clevercam provides vivid, vibrant images with uniform, clarity, brightness, strong colour layering, high resolutions, and fantastic colour rendition. CleverCam uses a face-detection algorithm to automatically centre the camera frame to the person talking, whilst still ensuring that the other people in
the room are in view.
4k Ultra-High Definition
Wide Field of View
Built-in two Omni-directional MIC pickups; with a unique noise suppression algorithm
Employs a superior face detection algorithm
Easy to install on any device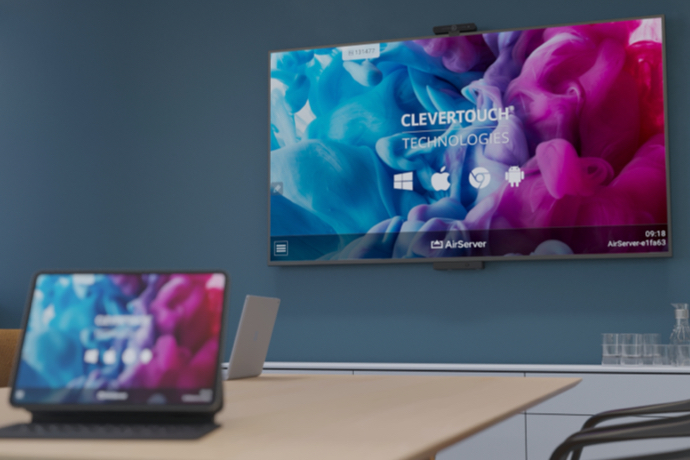 Huddle Rooms
Conversations matter
Good quality sound within the meeting room is key to avoiding misunderstandings, misinformation, and miscommunication. UX Pro features 45W max power for room-filling sound for a clearer, more precise meeting room experience with a built-in line array, noise-canceling microphone. Our cameras also feature built-in two Omni-directional MIC pickups; with a unique noise suppression algorithm.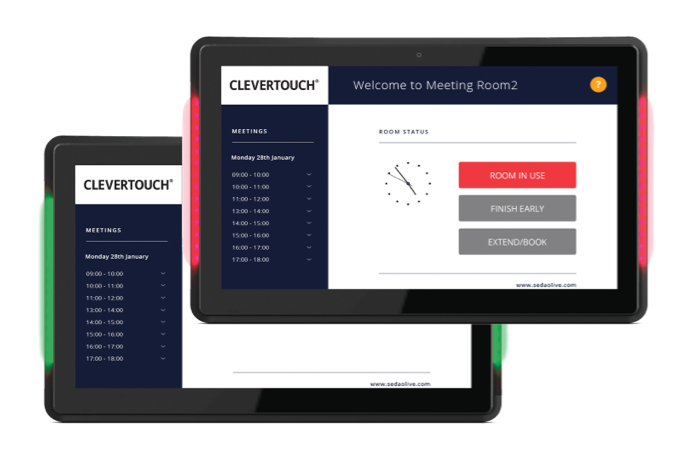 Huddle Rooms
Room booking panel
Our Room Booking solution, Live Rooms, synchronizes with your office software such as Office 365 and Microsoft Exchange and is managed directly through our cloud solution, CleverLive. Book instantly from your calendar, or directly on the room booking system, which also features at-a-glance LED lights for indicating room availability and the ability to display internal communications or instant emergency messaging, such as a fire drill.
See for yourself how our solutions can help you and book a demonstration with our experts