Affichage numérique pour les entreprises
Le partage de l'information en temps réel libère un nouveau canal de communication avec plus de potentiel que jamais. Vos écrans d'affichage deviennent indispensables et offrent des informations en temps réel à vos clients ou membres du personnel à tout moment. La gamme Clevertouch de produits d'affichage numérique, rentable pour les clients professionnels, comprend des écrans grand format, des écrans de réservation de salles et des tableaux blancs collaboratifs.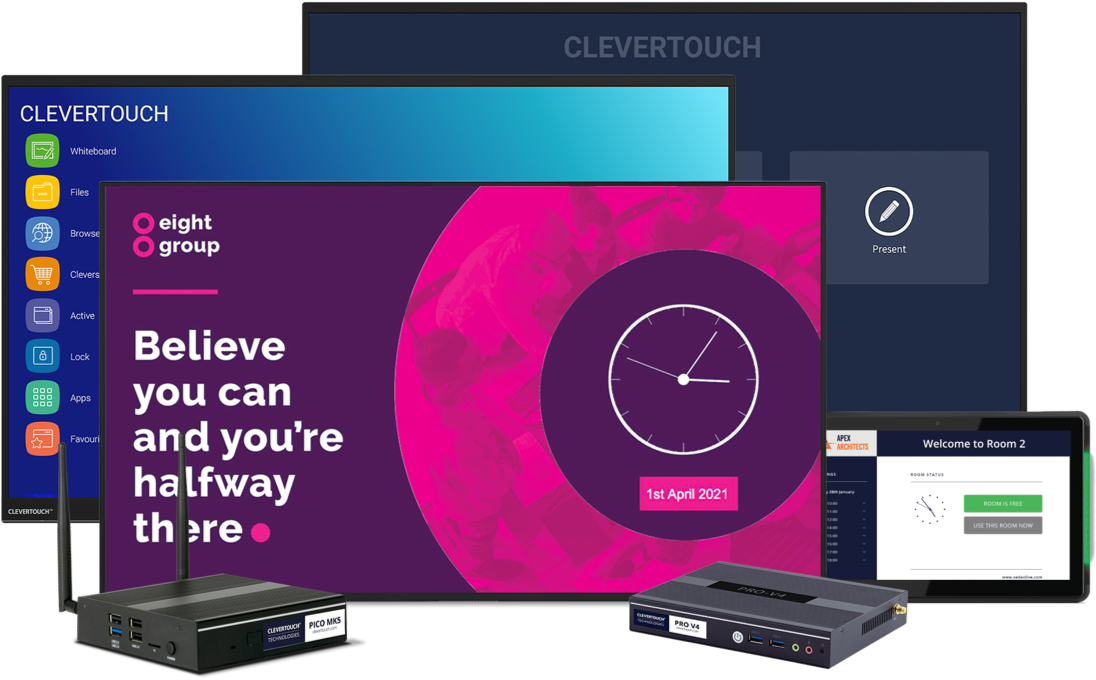 Libérez la puissance de l'affichage numérique
Faire impression à chaque interaction
Des solutions conçues pour vous
Nos équipes spécialisées travailleront avec vous pour vous fournir un ensemble de solutions matérielles et logicielles intégrées qui vous permettront de communiquer facilement votre message de signalisation numérique.
Systèmes de réservation de salles
Notre système interactif intelligent de réservation de salle améliore le processus de réservation des salles de réunion. Le personnel peut réserver des salles à partir des calendriers ME/O365 du bureau ou à la source, selon les besoins, ce qui réduit le temps d'administration et évite les doubles réservations. Notre logiciel de réservation de salles, facile à utiliser, gère toutes les réservations pour vous et permet de visualiser la disponibilité des salles en un coup d'œil. Les panneaux peuvent également diffuser des messages de signalisation numérique et des alertes instantanées pour tenir le personnel à proximité informé à tout moment.

Affichages commerciaux grand format
Des solutions de signalisation numérique dans le hall d'un hôtel pour accueillir vos clients aux affichages dans les salles intégrés aux services d'information et de télévision, nos affichages grand format sont conçus pour vous offrir des moyens de communication uniques.
Lecteurs média
Nos lecteurs multimédias et nos serveurs vous permettent de gérer de manière centralisée toutes les communications et de personnaliser chaque affichage individuel ou groupe d'affichages sur le réseau. Cela vous permet de modifier rapidement les informations sur vos écrans et de créer des messages marketing distincts pour les salles, les halls d'entrée, les salles de conférence et autres zones.



Écrans tactiles interactifs
Les affichages interactifs et à écran tactile peuvent être utilisés pour créer des expériences attrayantes pour vos visiteurs. De la fourniture de menus et de systèmes de commande aux informations locales et relatives aux services, créez des portails pour attirer vos clients. Des codes QR peuvent être intégrés pour permettre aux spectateurs de gérer le contenu de l'écran.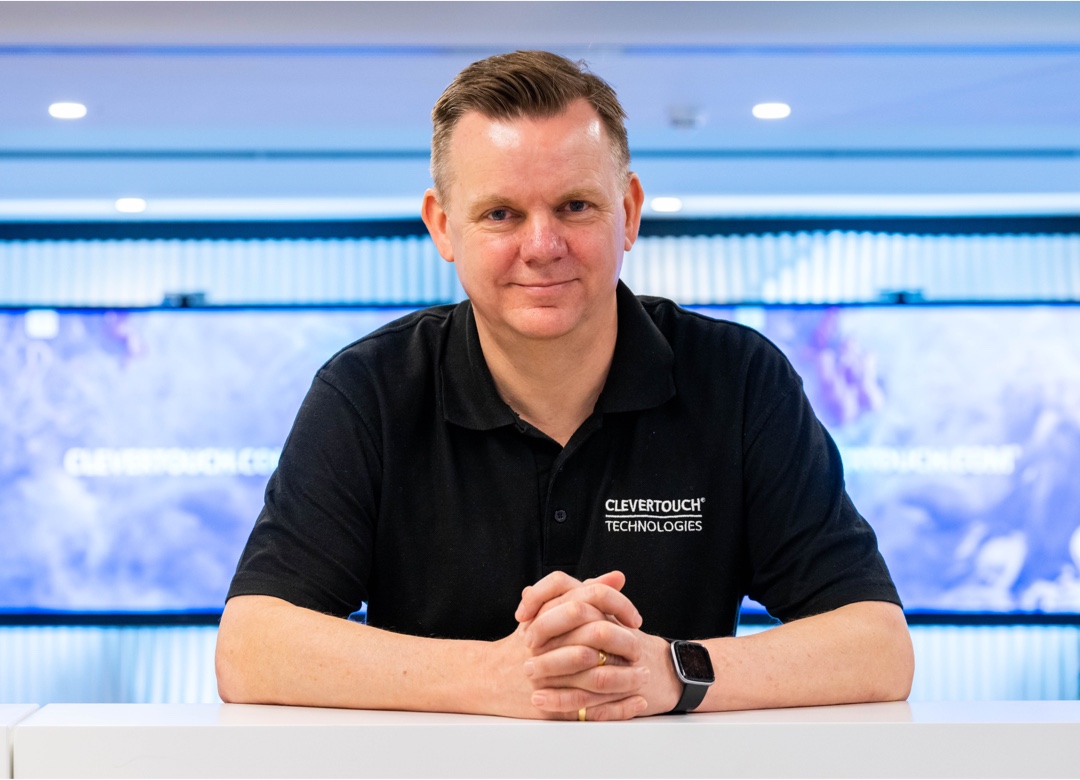 Réservez une démo
Discover how Clevertouch Technologies can transform your company with a demonstration from one of our experts.