Wireless Conferencing
Your meeting, your way.
Flexibility is key in meetings
In-person, remote or hybrid - Clevershare gives you the freedom to host your meeting, your way. 62% of Enterprise users have more than 3 Unified Communication platforms. You need to be able to enter the meeting room and have the tools available to simply start a meeting on any of those UC platforms, whilst connecting to the display, audio and visual equipment in the room.
Three methods, same experience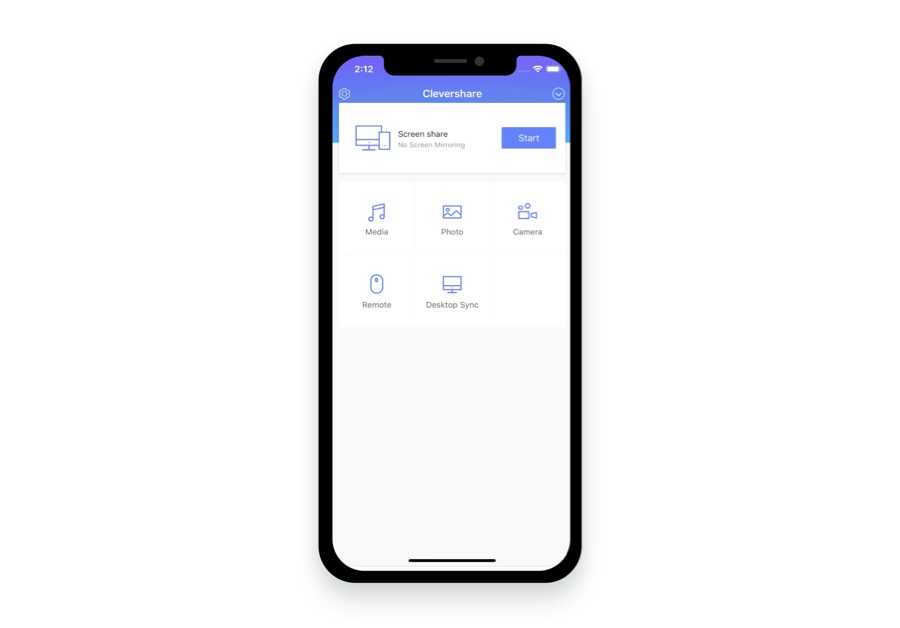 The App
Download it for free to any device. Enter the code from your UX Pro and instantly share content from your device to the large format display.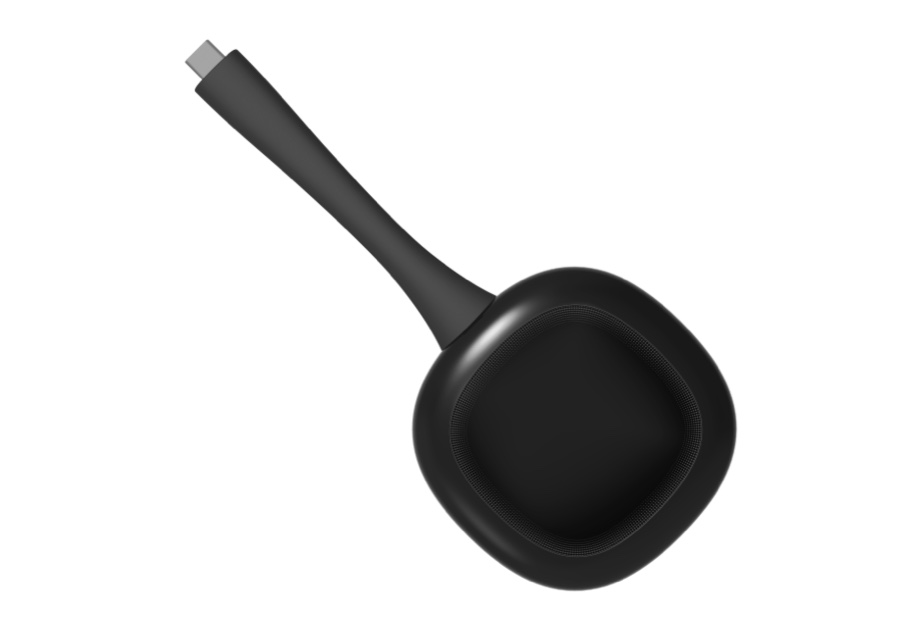 The Dongle
Plug the USB-C dongle into your laptop and click the button to share your screen with the UX Pro display.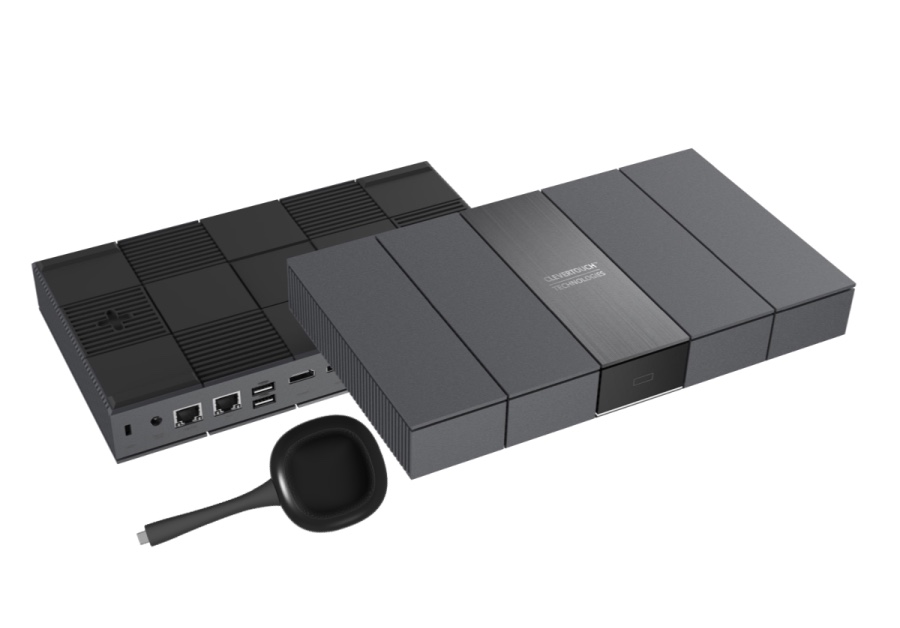 The Hub
Clevershare technology on any screen. Connect the CleverHub to your commercial or interactive display and use either the App or the Dongle to share content.
Tech-agnostic
We've partnered with leading manufacturers of sound and video bars to ensure Clevershare will work seamlessly with hundreds of products.

The CleverShare Experience
One-tap to connect
With the App, Hub or Dongle, it's just one-tap to connect. No wires, no drivers, no passwords. Colleagues and visitors alike will share the same easy-to-use experience.
Hardware Virtualisation
Clevershare instantly recognises peripherals connected to the main display, such as soundbars or cameras. Start the meeting from your laptop, but use the room's soundbar and camera, without needing to connect wires or change settings.
Equalise the meeting experience
Wherever you are based, and whatever screen you are using, you'll experience the same Clevershare interface and simple-to-connect collaboration No wires needed - Make any room a hybrid meeting room. All you need is your laptop and Clevershare.
Laptop, app or tablet
Any device, on any platform, can screen share with ease whilst using the Clevershare software.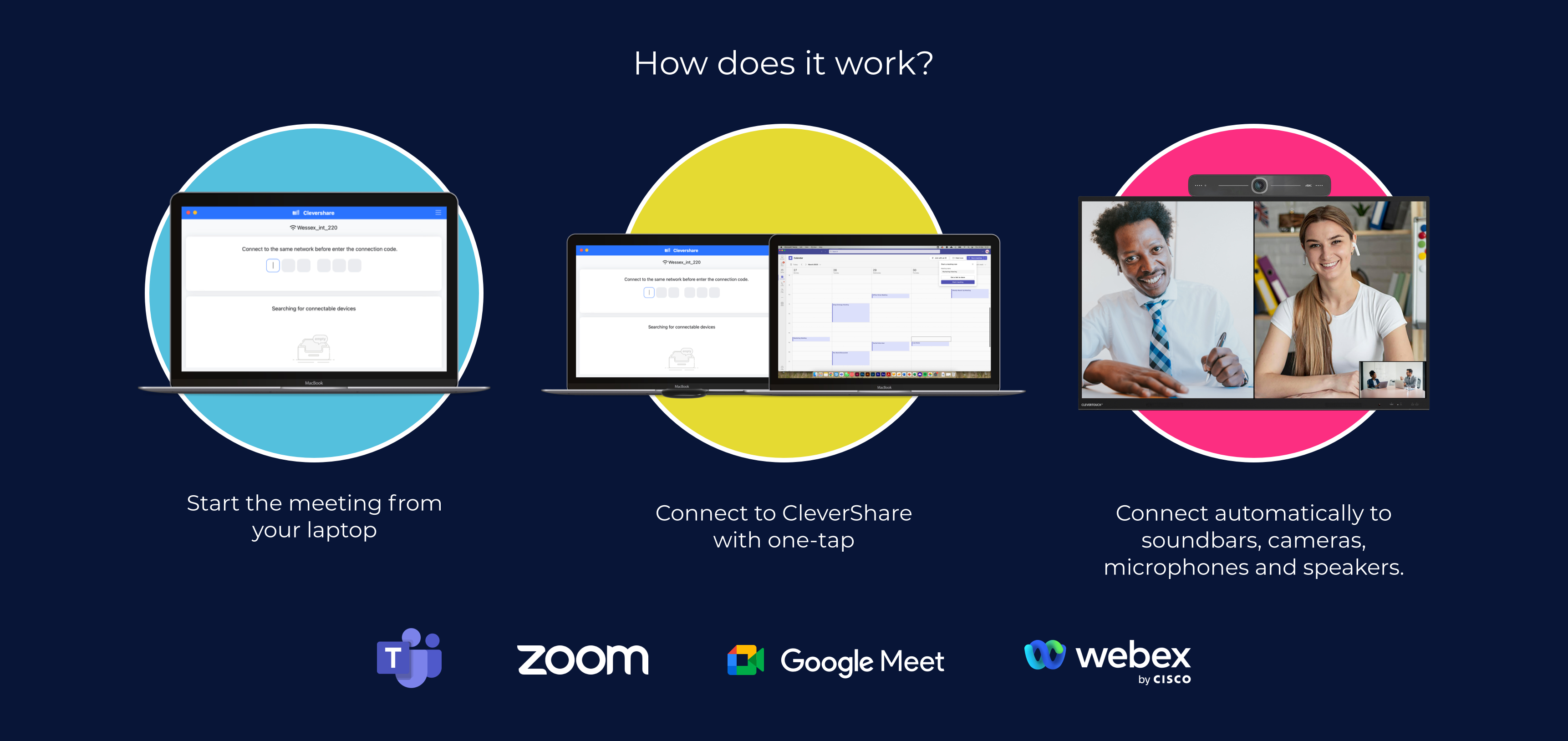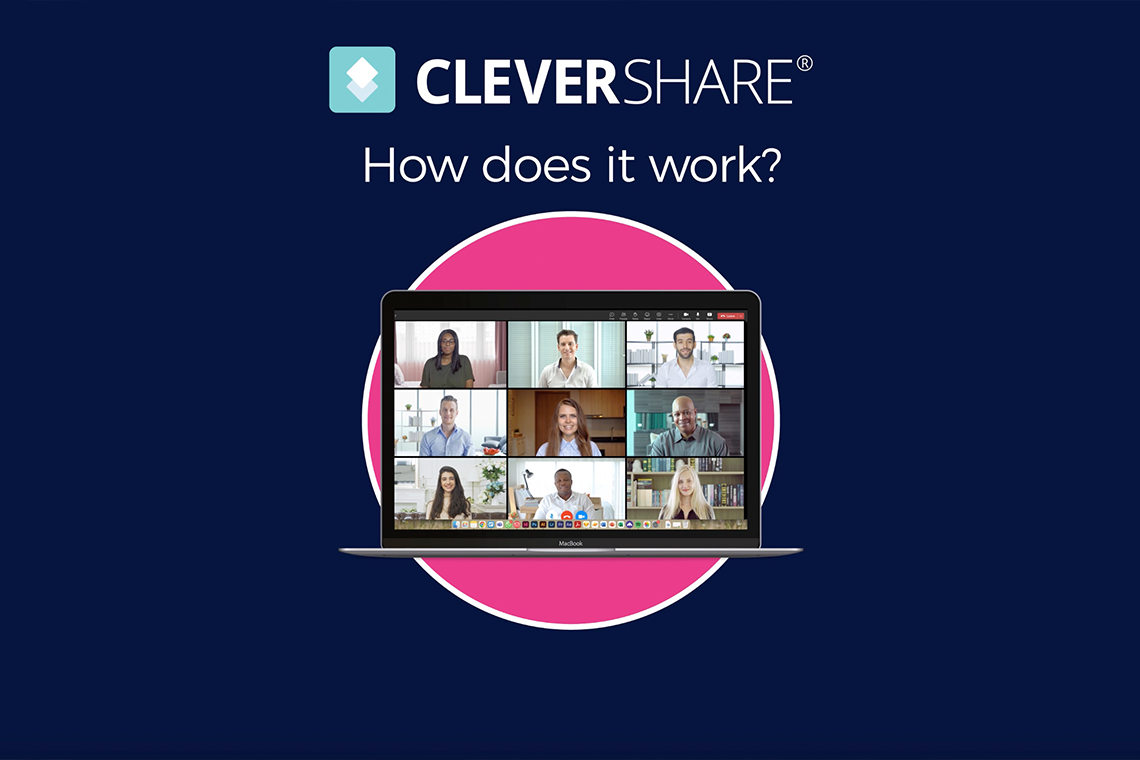 Video
Hardware Virtualisation - How does it work?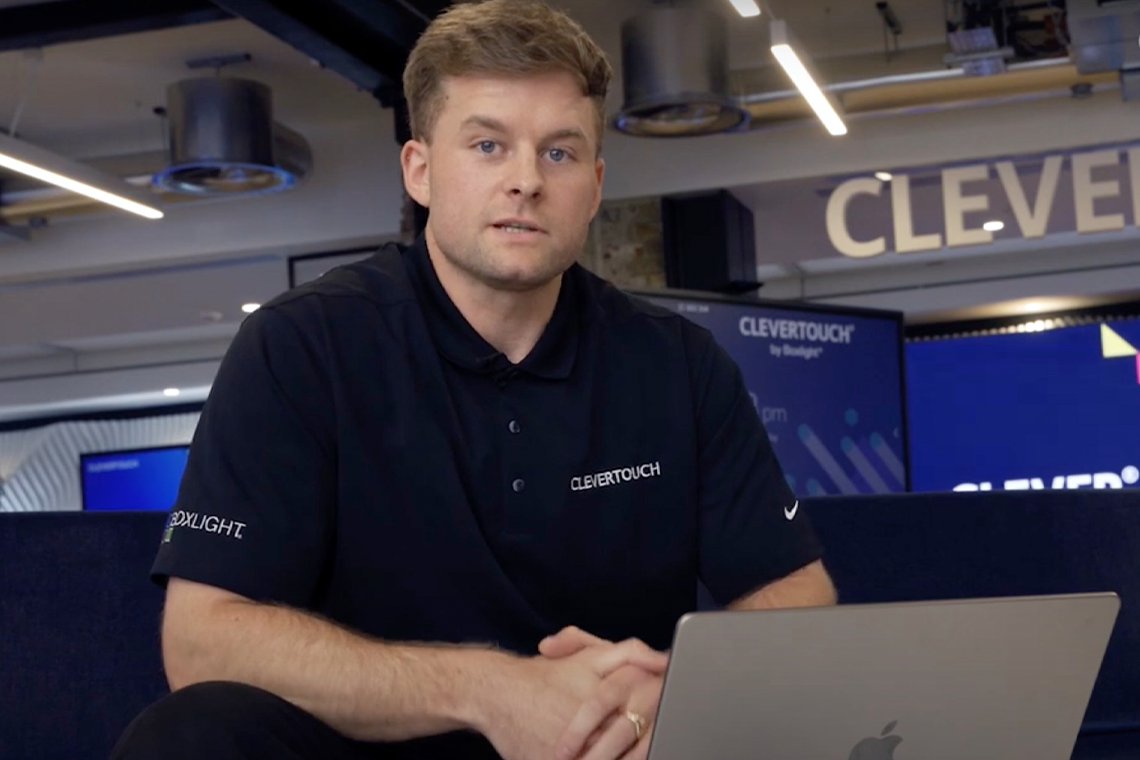 Video
Hardware Virtualisation - Features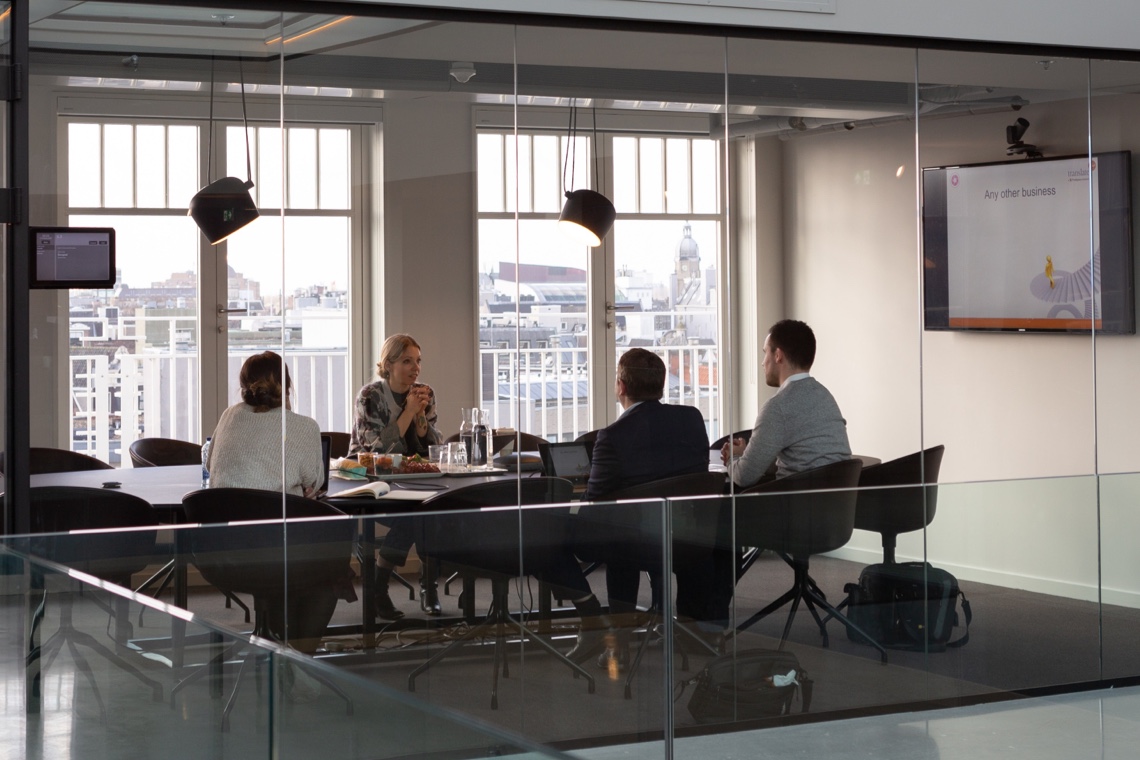 Your meeting, your way
Whatever your meetings need, Clevershare has three ways to get there. Take a look at the features below.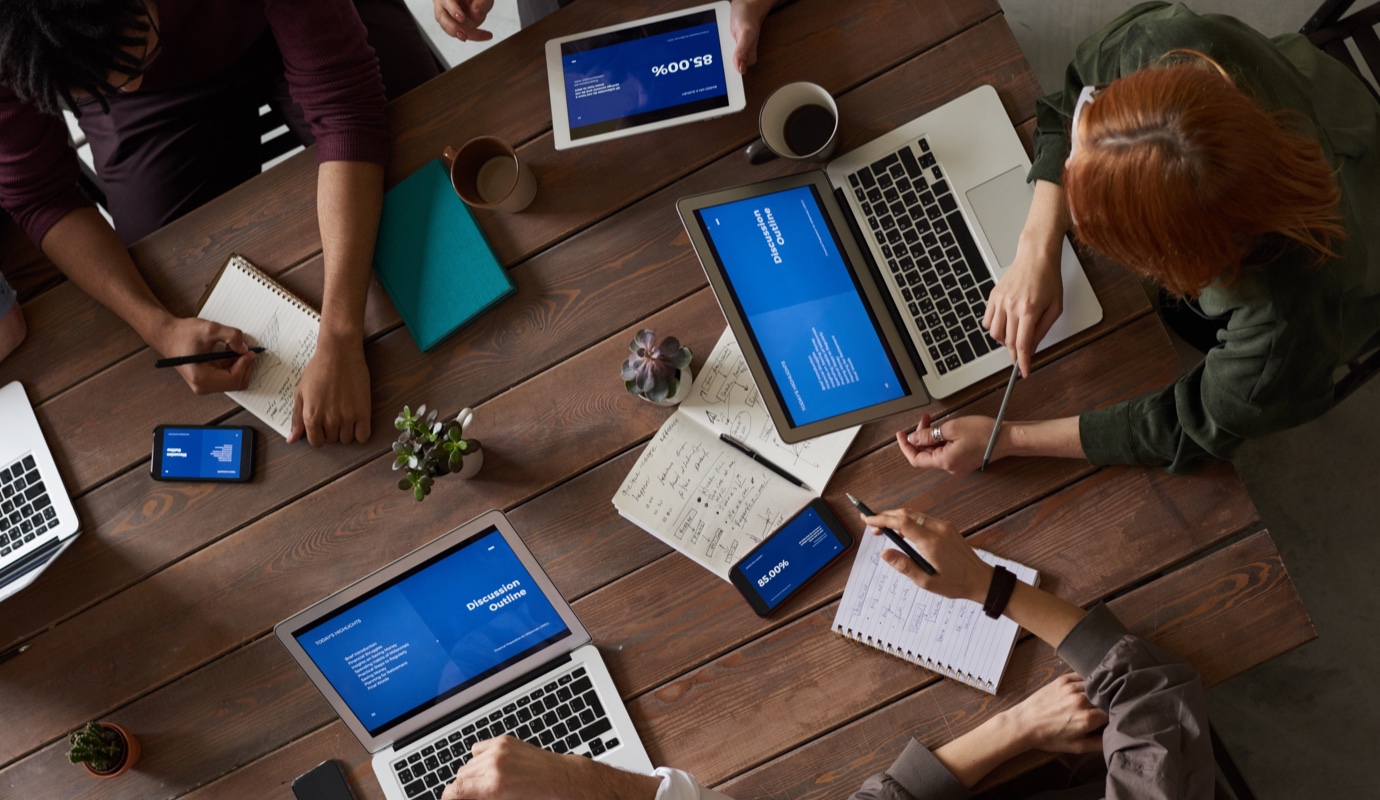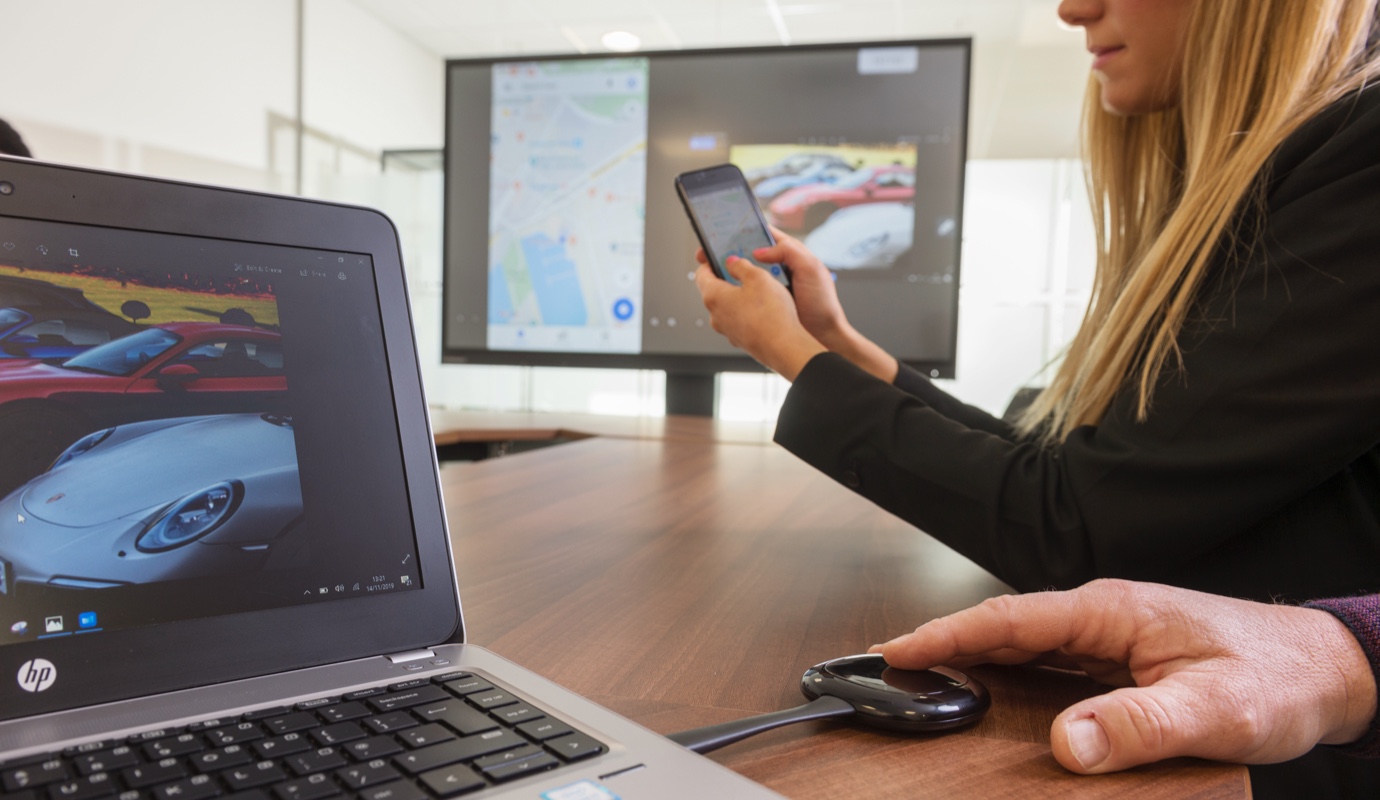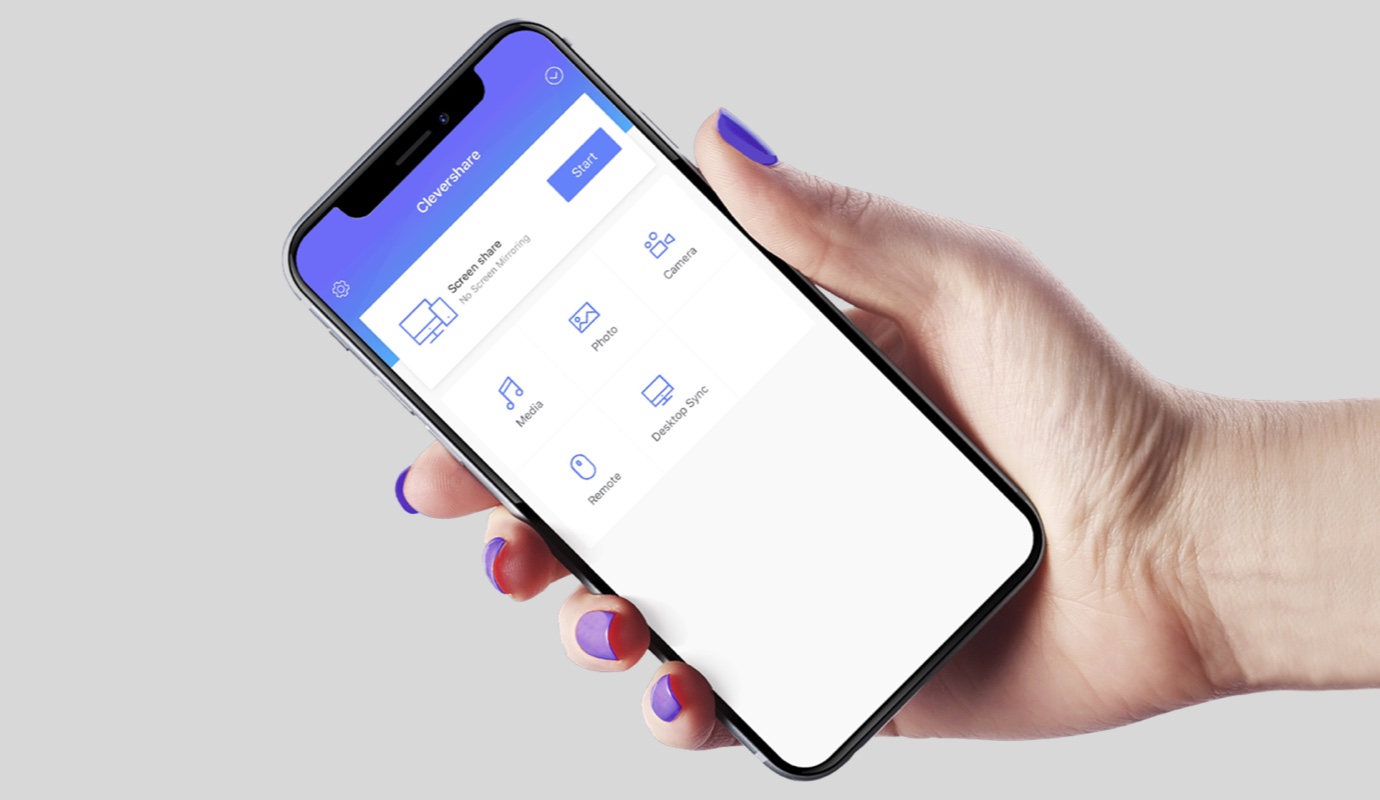 | | | | |
| --- | --- | --- | --- |
| | The App | The Dongle | CleverHub |
| | Free to download application | | Multiple Inputs including USB-C and built-in Bluetooth |
| | Compatible with Android, Windows, iOS & Chrome Devices | Works in conjunction with the CleverShare app | Compatible with Collaboration App, Airplay, Google Cast, Miracast |
| | | | |
| Sources simultaneously on screen | | | |
| | | | |
| Dynamically arrange content on screen | | | |
| | | | |
| Supports 4K UHD & Touch Displays | | | |
| API for 3rd Party Integrations | | | |
| Guest/Multi-network support | | | |
| Enterprise-Grade Security | | | |
| | | | |
| | | | |
| | | | |
Connection

The App

Free to download application

The Dongle

USB-C connection

CleverHub

Multiple Inputs including USB-C and built-in Bluetooth

Compatability

The App

Compatible with Android, Windows, iOS & Chrome Devices

The Dongle

Works in conjunction with the CleverShare app

CleverHub

Compatible with Collaboration App, Airplay, Google Cast, Miracast

Screen sharing

The App

Connect up to 50 devices

The Dongle

Connect up to 50 devices

CleverHub

Connect up to 50 devices

Sources simultaneously on screen

The App

N/A

The Dongle

N/A

CleverHub

9 devices

2-way control

The App

Yes

The Dongle

Yes

CleverHub

Yes

Dynamically arrange content on screen

The App

No

The Dongle

No

CleverHub

Yes

Moderator Mode

The App

Yes

The Dongle

Yes

CleverHub

Yes

Supports 4K UHD & Touch Displays

The App

Yes

The Dongle

Yes

CleverHub

Yes

API for 3rd Party Integrations

The App

No

The Dongle

No

CleverHub

Yes

Guest/Multi-network support

The App

No

The Dongle

No

CleverHub

Yes

Enterprise-Grade Security

The App

No

The Dongle

No

CleverHub

Yes

Operating System

The App

?

The Dongle

?

CleverHub

Android 9

Built-in Digital Signage

The App

No

The Dongle

No

CleverHub

Yes

Supports BYOM & BYOD

The App

No

The Dongle

No

CleverHub

Yes