Designed for interactive displays, LYNX Whiteboard is a free-to-use lesson building app, enabling student collabtion.
Videos
A tour of LYNX Whiteboard
Gareth Middleton takes us on a tour of the latest LYNX Whiteboard features, giving us an overview on how to create an engaging, interactive lesson.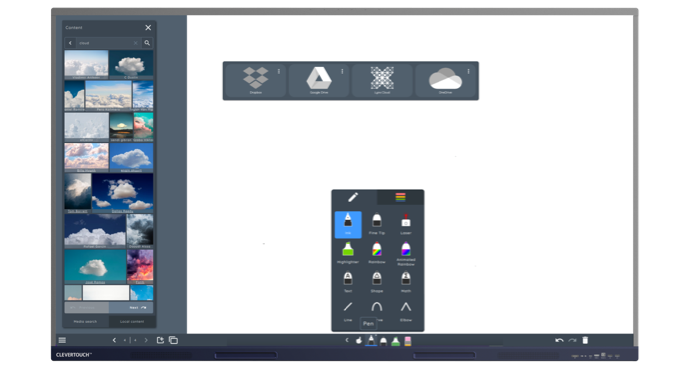 Kit de ferramentas
Ferramentas do professor
Facilitamos o acesso ao seu kit de ferramentas. Com os favoritos do professor, como Rainbow Pen e Spotlight incluídos, bem como ferramentas de aprendizagem interativas, o LYNX vem com recursos para fazer as aulas fluírem.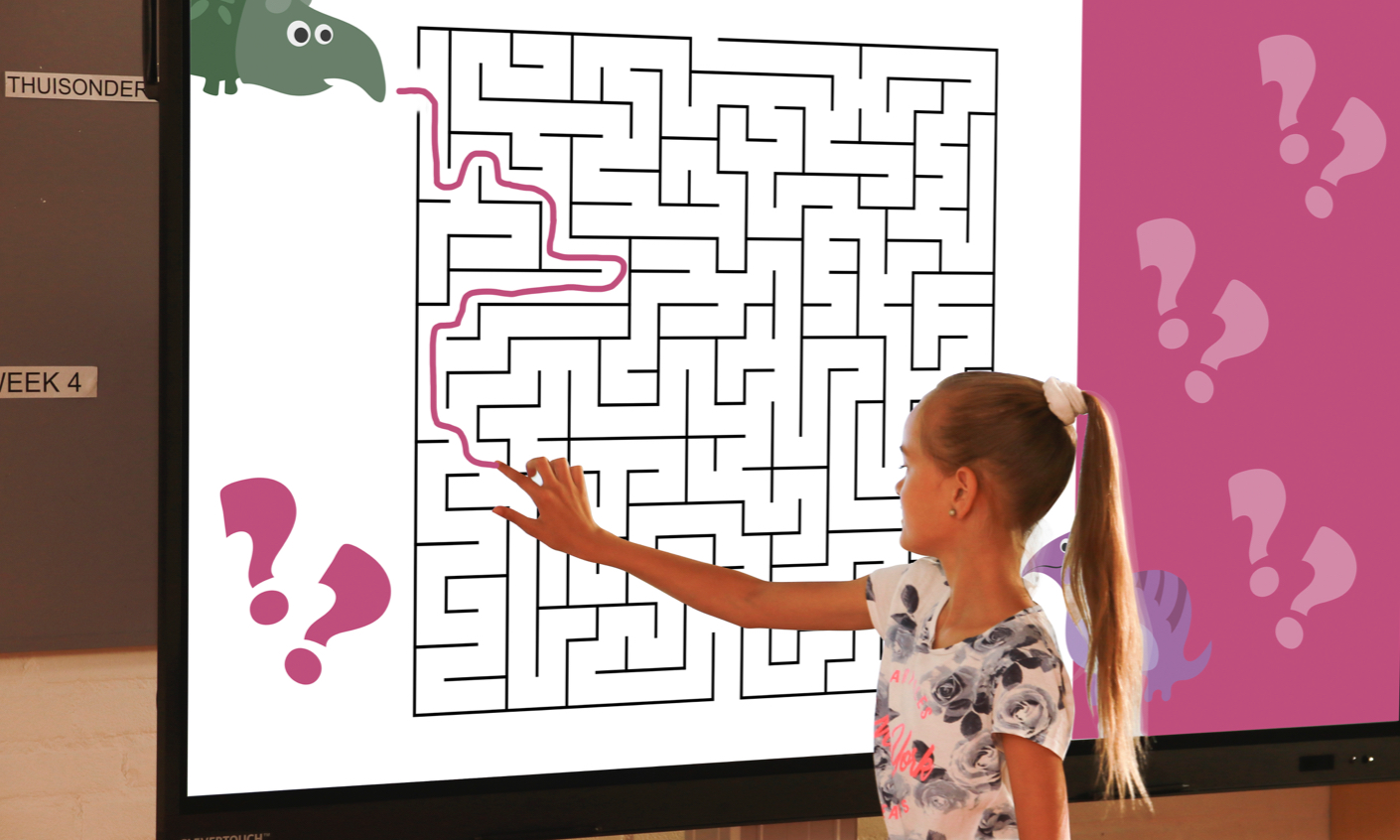 Free classroom apps
Games & Activities
We've partnered with STEM experts, PhET, to give you access to dozens of games and activities to engage students working on Science, Technology, Engineering, and Math.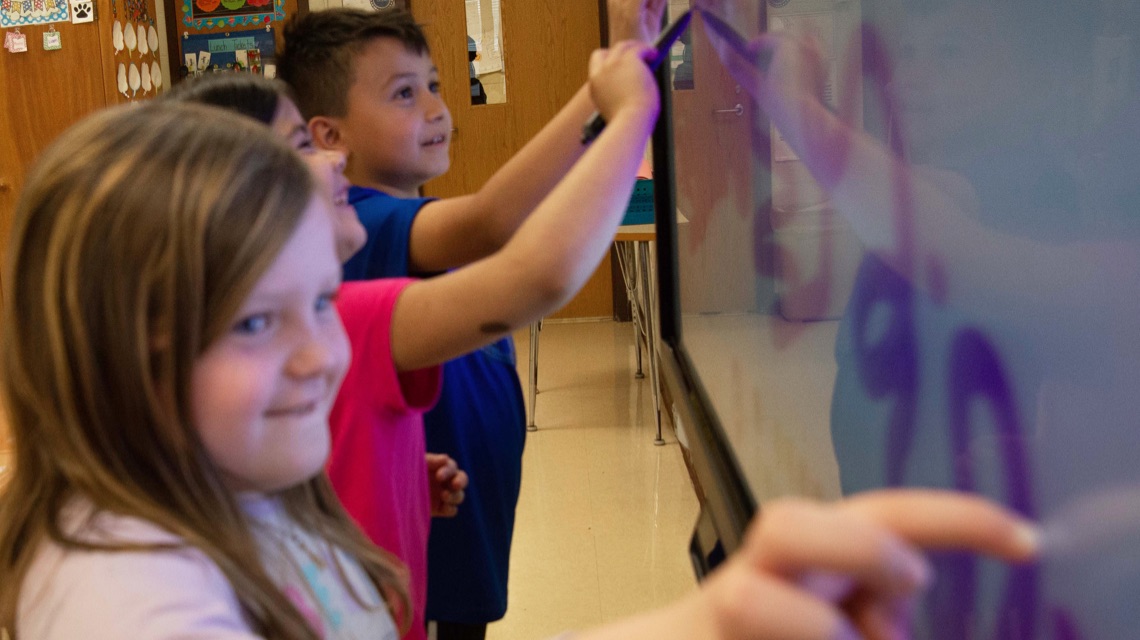 Incentive a colaboração
O LYNX pode ser executado no modo de tela dupla, ideal para trabalho em grupo e envolver vários alunos na aula.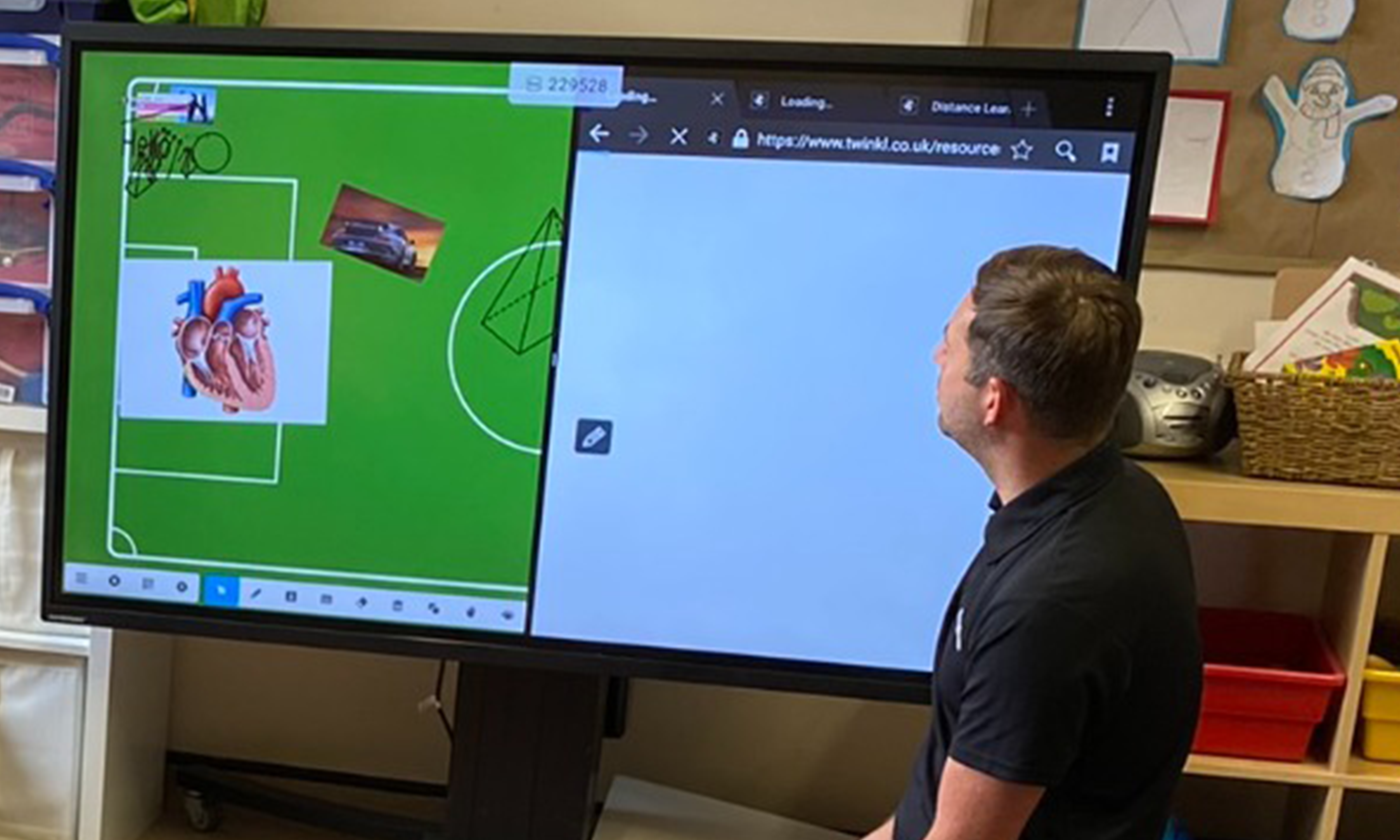 Disrupção grátis
Extraia conteúdo da web
Com um link direto para o navegador, você não precisa sair da sessão para acessar o conteúdo de uma pesquisa do Google, portanto, não há interrupções em sua aula.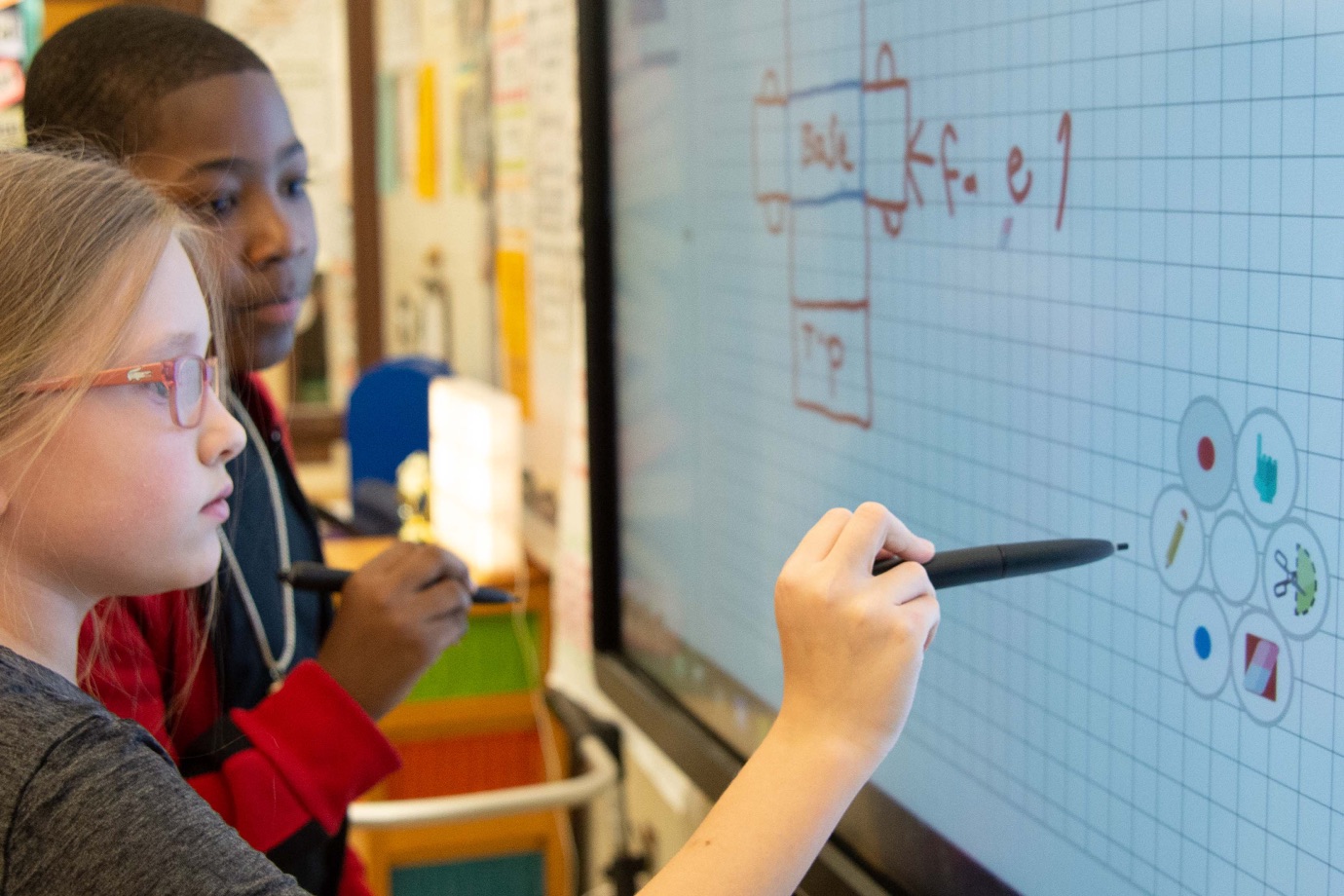 Aprendizado ativo
Aumente o engajamento
As crianças adoram se levantar e usar a tela grande. Com reconhecimento de caligrafia, reconhecimento de fórmula matemática, dados, ferramentas matemáticas, ferramentas científicas e muito mais, sempre há novos motivos para fazer os alunos começarem a aprender ativamente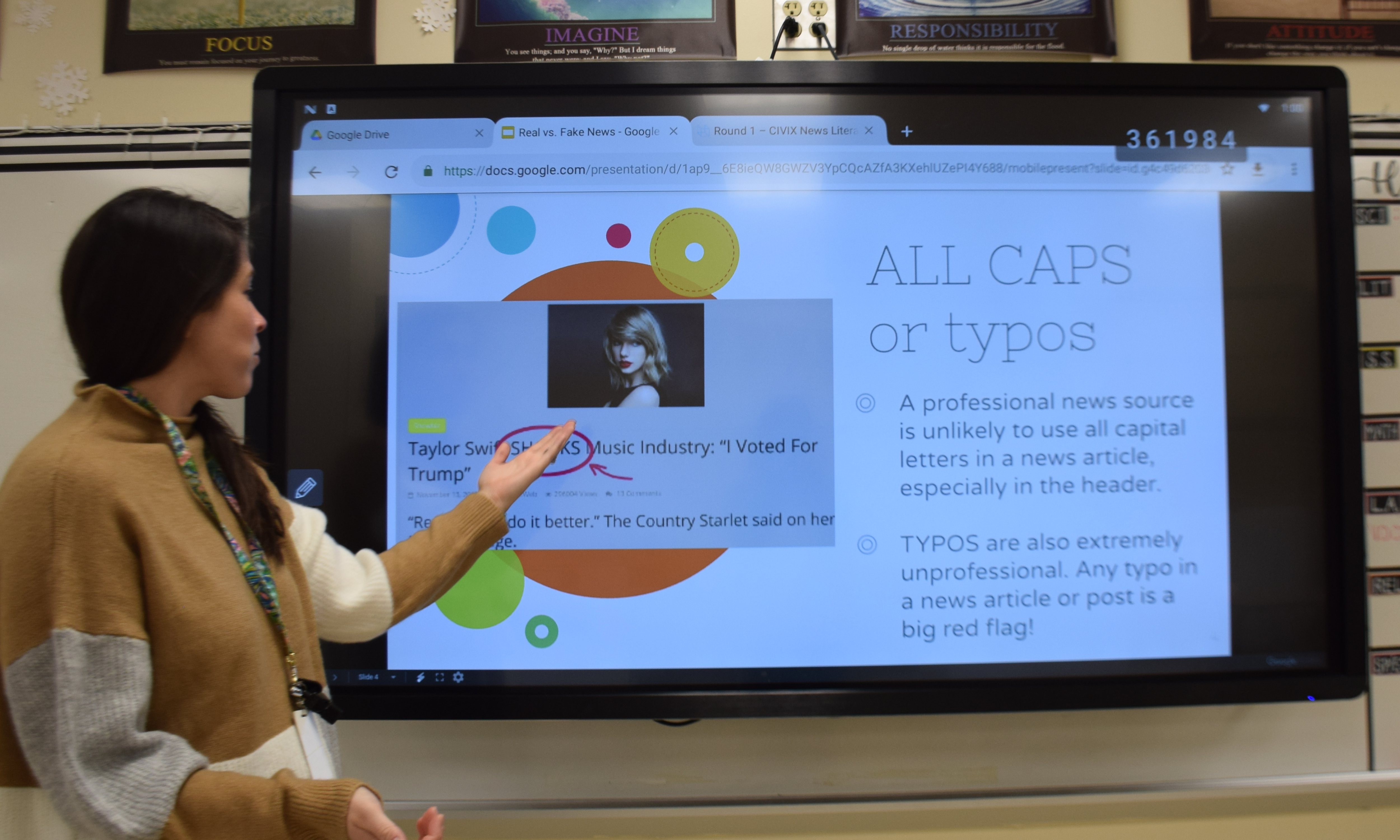 Take your files with you
Cloud-based platform
Save your files on the LYNX Cloud and share them with your colleagues, or sync your account with Google Drive, OneDrive or Dropbox.

Top tips for teachers
Former teachers, Gilly and Gareth, share their top tips for creating interactive lesson activities. From making interactive scenes to teaching fractions with shape splitting, there's something for all subjects, and each tip includes a PDF printout for you to keep in the classroom.
PhET
O LYNX Whiteboard agora fez uma parceria com a PhET para oferecer a você mais de 80 atividades STEM GRATUITAS para usar em sua sala de aula ou definir como lição de casa.


Para fazer o download do LYNX Whiteboard como orientar, preencha o formulário abaixo


Para baixar o folheto do LYNX Whiteboard, preencha o formulário abaixo