Ein kabelloses Präsentationssystem mit eingebauten Digital Signage-Funktionen und Touchscreen-Funktionalität. Verbessern Sie Ihre Meetings und die Zusammenarbeit zwischen Teams und halten Sie professionelle Präsentationen ab - mit unserer einzigartigen Hardware.
Mehrere Eingänge, einschließlich USB-C
PoE (Power over Ethernet)
Unbegrenzte Geräteanbindung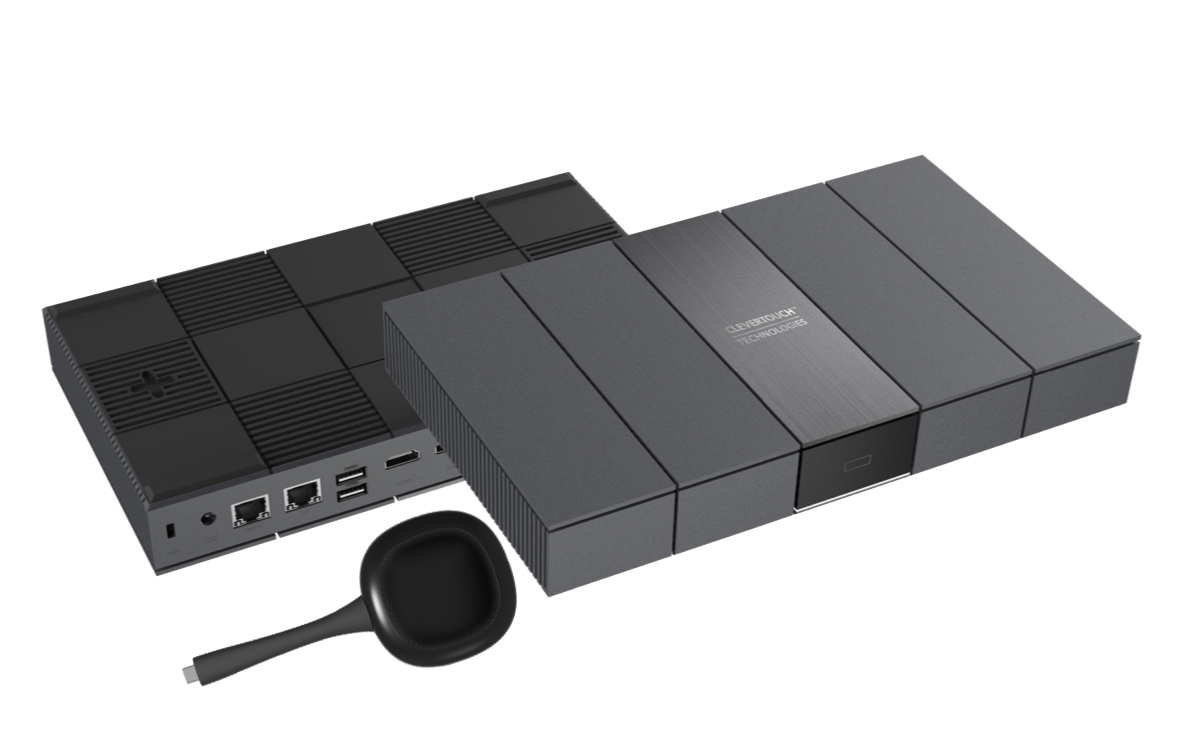 HDMI-Ausgang mit zwei Kanälen
Mehrere Eingänge, einschließlich USB-C
HDMI-Ausgang mit zwei Kanälen
PoE (Power over Ethernet)
Eingebautes Bluetooth
Android 9
Eingebautes WIFI
Unbegrenzte Geräteanbindung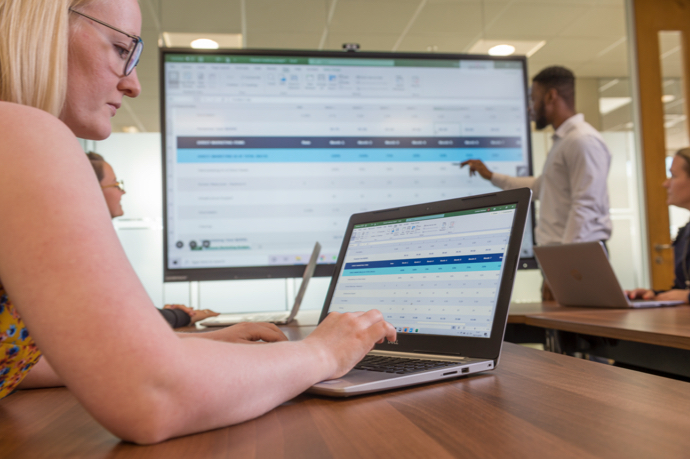 Kabelloses Screen Mirroring
Teilen Sie mehrere Quellen gleichzeitig
CleverHub ermöglicht die kabellose Spiegelung des Bildschirms von Ihrem Gerät auf einen beliebigen Bildschirm und Peripheriegeräte im Konferenzraum. Geben Sie gleichzeitig mehrere Quellen von mehreren Geräten mit problemloser Konnektivität frei.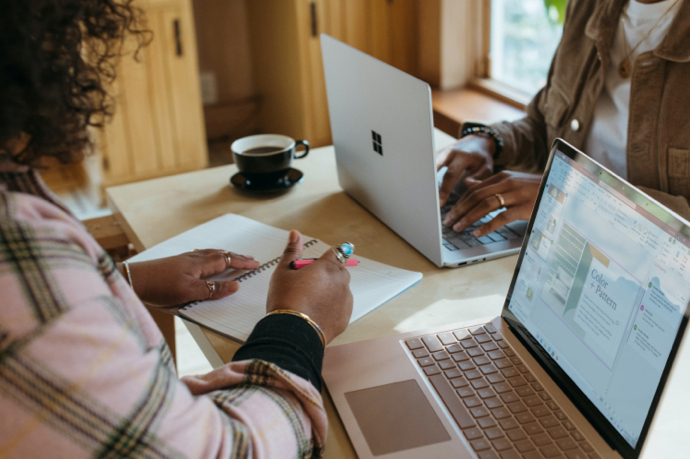 Problemlose und einfache Zusammenarbeit
Unterstützt bring your own device (BYOD)
Starten Sie einen Videoanruf von jedem Gerät aus und teilen Sie Inhalte sofort von Ihrem Bildschirm aus. CleverHub unterstützt BYOD vollständig und ist kompatibel mit Collaboration App, Airplay, Google Cast und Micracast..
Zusammenarbeit und Anmerkungen mit Touchscreen-Funktionalität
Steigern Sie die Produktivität und gestalten Sie Ihre Meetings mit den Touchscreen-Funktionen von CleverHub flüssiger. Arbeiten Sie reibungslos zusammen, machen Sie Anmerkungen zu jedem Dokument oder ordnen Sie Inhalte dynamisch auf jedem Bildschirm mit interaktiven Funktionen an.
Poster oder Videos anzeigen
Integrierte Digital Signage-Funktionen
Nutzen Sie das volle Potenzial Ihres Displays und verwandeln Sie es in einen Digital Signage-Bildschirm, während es nicht aktiv benutzt wird. CleverHub verfügt über integrierte Digital Signage-Funktionen, mit denen Sie Ihren Konferenzraumbildschirm in ein auffälliges, interaktives Vollbildposter oder Video verwandeln können, um Unternehmensinformationen oder Hinweise anzuzeigen.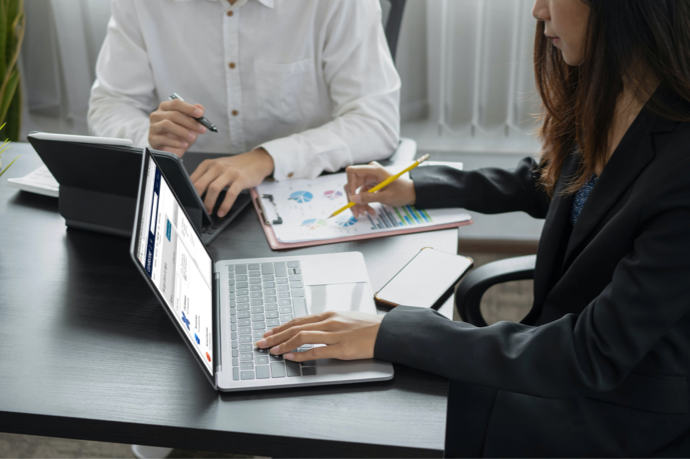 Cleverstore
Flexibel und zukunftssicher
Mit CleverHub sind Sie für die Zukunft gewappnet. Sie haben die Flexibilität, die von Ihnen benötigte Lösungen mit zusätzlichen Upgrades und Funktionen zu erstellen, die über die integrierte Cleverstore-Funktion verfügbar sind.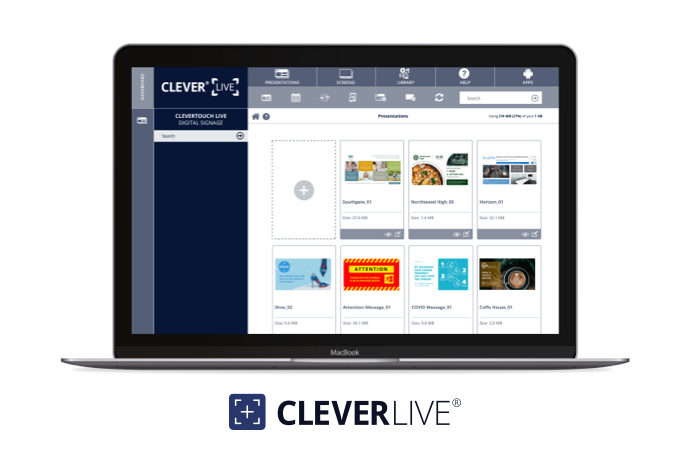 Edit, update and control
Your digital signage content using our CleverLive platform and instantly push your content to all or individual screens.
CleverHub comes with x1 CleverConnect
CleverConnect
Connect up to 50 devices with your meeting room display to share content such as files, images, video and audio. Control from your PC or directly from the screen and show up to 9 devices simultaneously to increase collaboration and participation in every session. x1 CleverConnect is included with your CleverHub.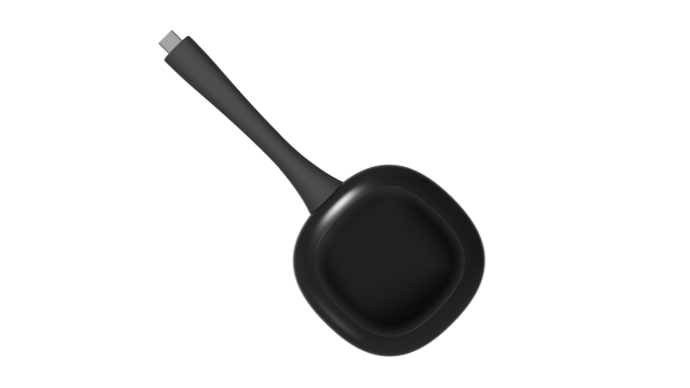 Please fill in the form below to download the CleverHub Technical Specifications
Please fill in the form below to download the CleverHub Schematics