UX Pro 2
Die ultimative Lösung für den Besprechungsraum
UX Pro 2
Die ultimative Lösung für den Besprechungsraum
Die perfekte Lösung für hybride Meetings, BYOD, Zoom Rooms und Microsoft Team Rooms
Wir haben unser preisgekröntes interaktives Display UX Pro weiterentwickelt, um Meetings für Ihr Team noch einfacher zu gestalten. Jetzt können Sie zwischen der hochsicheren Android 11 LUX-Benutzeroberfläche und der Intel i7 OPS Windows 10-Tablet-PC-Benutzeroberfläche wählen und haben damit mehr Auswahl als je zuvor.
High-Precision Technologie
Starker, raumfüllender Sound
Komfortstift mit zweifacher Erkennung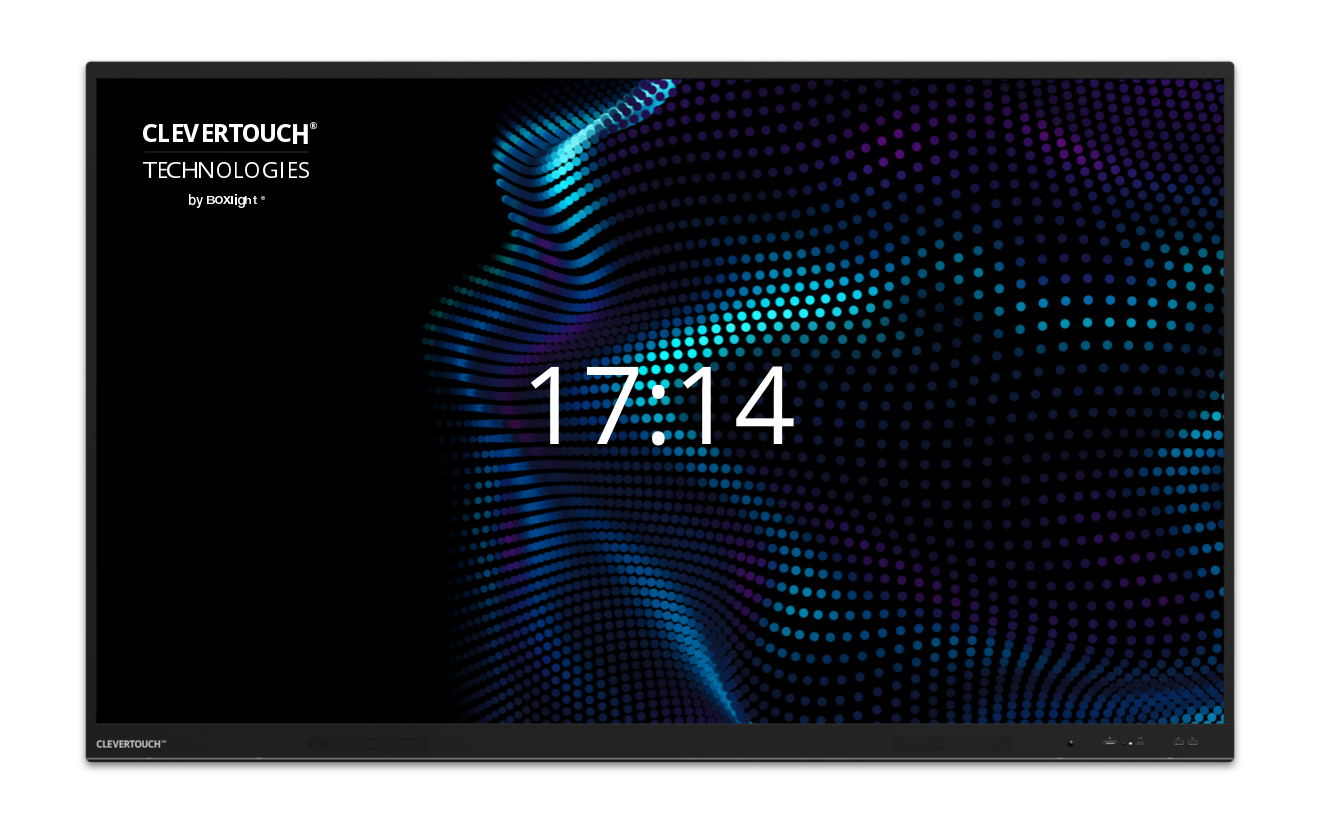 Echte 4K High-Precision Technologie
Sofortige Over-the-Air Updates (OTA)
High-Precision Technologie
Bildschirme spiegeln
Starker, raumfüllender Sound
Echte 4K High-Precision Technologie
Cloud Accounts
Sofortige Over-the-Air Updates (OTA)
Komfortstift mit zweifacher Erkennung
Umfangreiche Garantie

USB-C Konnektivität
Wenn Sie Ihren Laptop über USB anschließen und einen Microsoft Teams- oder Zoom Rooms-Anruf starten, dann wird ihr Meeting automatisch mit der Kamera, dem Lautsprecher und dem Mikrofon des UX Pro Evolved verbunden.

Powered by Intel für ein sicheres Nutzer-Erlebnis
Optionaler OPS für sichere Windows 10 Nutzung
Previous
Next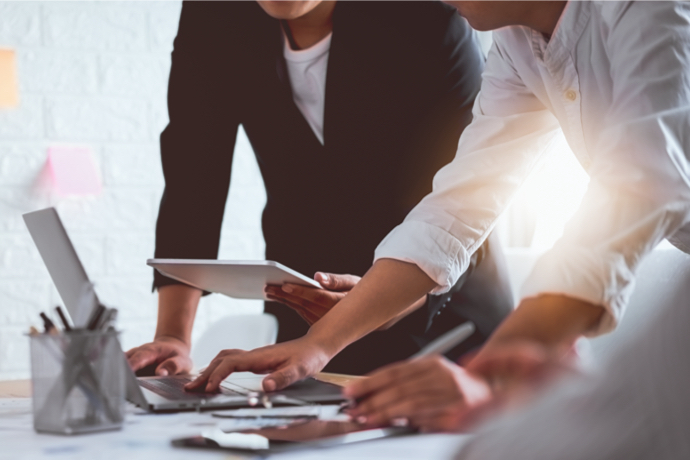 Ultimative Flexibilität
Stellen Sie genau das UC-System zusammen, das Sie benötigen.
Flexible Lösungen, mit denen sich jeder problemlos verbinden kann, unabhängig davon, welches Gerät er verwendet oder wie er am liebsten arbeitet. Mit UX Pro Evolved und dem Clevertouch-Ökosystem können Sie genau das UC-System erstellen, das Sie benötigen.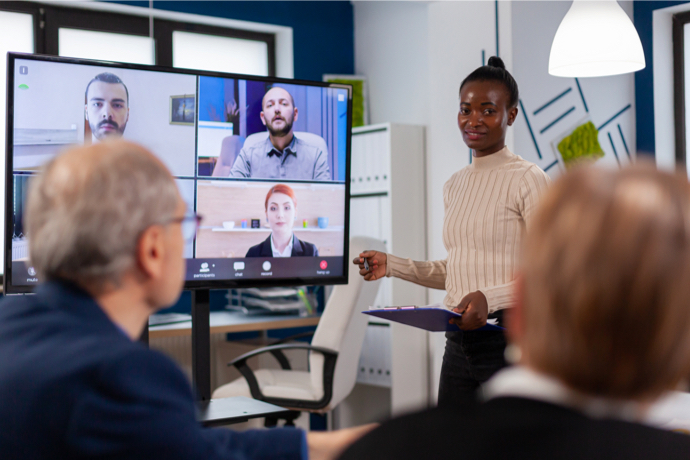 Lösungen für persönliche, virtuelle oder hybride Meetings
Unkompliziert Hybrid-Meetings
Wir haben uns mit Logitech, Intel und DisplayNote zusammengeschlossen, um flexible Lösungen für Besprechungsräume anzubieten. Von Microsoft-Teams-Rooms über Zoom-Rooms bis hin zu BYOD-Lösungen haben wir viele starke Lösungen entwickelt, die das Meetingraumerlebnis optimieren.

​​​​​​​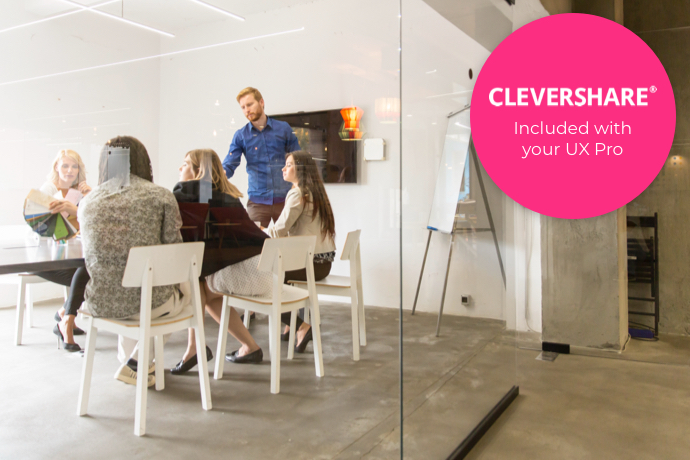 Sofortige Bildschirmfreigabe
Clevershare Connect
Bis zu 50 Geräte lassen sich mit dem Clevertouch-Bildschirm verbinden und Inhalte - Bilder, Videos und Audios - gemeinsam nutzen. Jetzt auch mit Touch-Back für Zwei-Wege-Steuerung.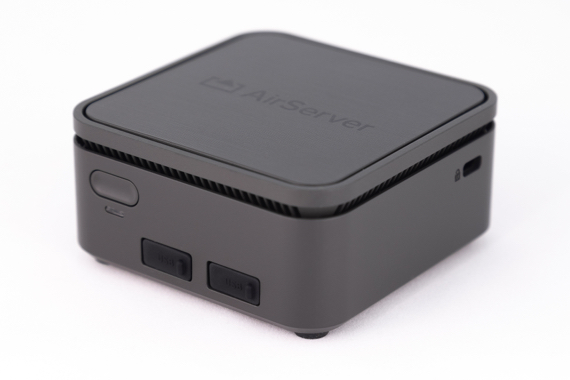 AirServer
Mit AirServer können Sie Inhalte von Ihrem persönlichen Device auf das Clevertouch-Panel spiegeln, ohne dass Sie eine App herunterladen müssen.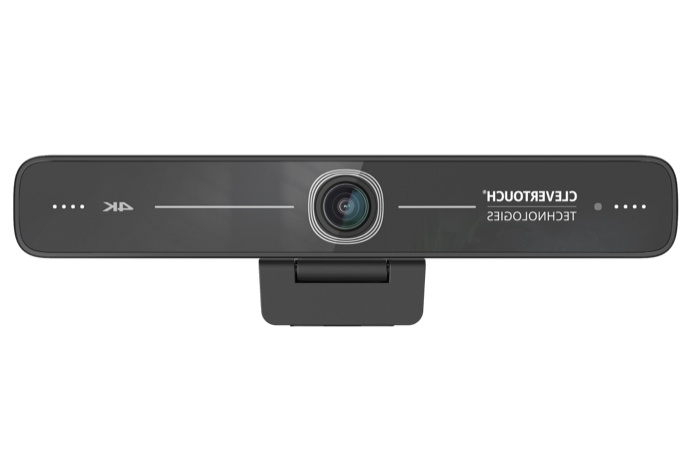 ePTZ Kamera
Clevercam
Intelligenter Algorithmus für automatische Gesichtserkennung sowie Aufnahmen in 4K Ultra-HD-Auflösung.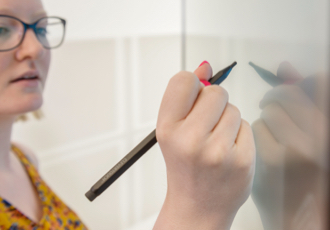 Zero Bonding
Erleben Sie höchste Genauigkeit, optimierte Leistung und lebendige Bilder. Mit UX Pro 2 gibt es keinen störenden Luftspalt.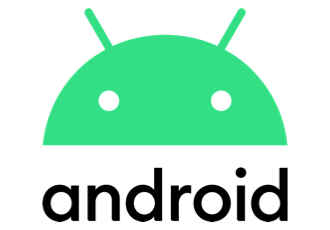 Android 11
Der aktualisierte Android 11-Chipsatz bietet eine native 4K-Auflösung und verfügt über unglaubliche 6 GB RAM und 64 GB ROM.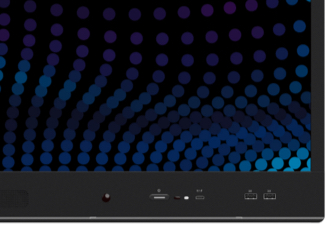 USB-C
Der USB-C-Anschluss der neuesten Generation befindet sich an der Vorderseite für einen einfacheren Zugang. Er ermöglicht es, das Device zu wechseln, sodass Sie mehr Optionen für die Bereitstellung von Inhalten haben.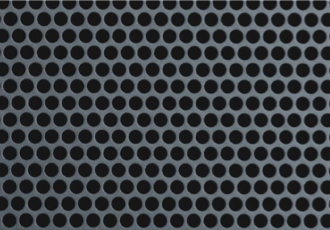 Audio-Upgrade
Die Lautsprecher sind jetzt nach vorne gerichtet und bieten eine bessere Klangqualität. Das Array-Mikrofon und der Subwoofer wurden beide aktualisiert und bieten nun ein klareres, präziseres Erlebnis.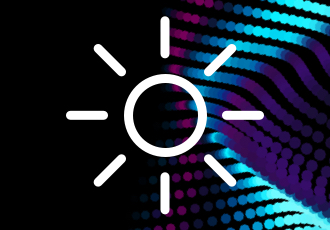 Light Sensor
The latest IMPACT Plus also includes an Ambient Light Sensor. This makes it easier to see in all levels of brightness, giving you the optimal screen brightness depending on environmental conditions.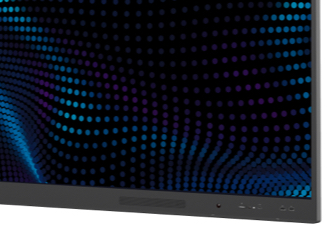 Front Mounted
USB-C, USB-A and the power button are now all front-mounted, giving you greater access to your commonly used ports.
Remote Management
Alles von überall aus steuern
IT-Abteilungen und Administratoren können die Kontrolle übernehmen, ohne ihr Büro verlassen zu müssen. Verknüpfen Sie Ihre gesamte Flotte von UX Pro-Displays mit Ihrem Remote-Management-Konto, so dass Sie sie alles von überall aus steuern können.


Um die UX Pro Broschüre herunterzuladen, füllen Sie bitte das untenstehende Formular aus