Clevertouch owner, founder and MD, Kevin Batley, looks at what made Clevertouch such a success, and what's in store next.
After working in AV for over two decades my brother Nigel and I made the brave decision to start manufacturing as a direct result of increasing import costs from Europe. We knew we had spotted a gap in the market for better products and solutions. So much so we felt confident enough to invest in establishing a UK manufacturing operation producing a range of products. One of our early innovations was a projector designed to combat growing projector thefts. With a removable panel that when detached stopped the projector from working, the Orange Projector turned out to be a huge success.
We continued manufacturing in the UK until competitive pricing from China became difficult to ignore, at which point we moved production to a dedicated factory in China. To maintain the level of quality and attention to detail that we'd become known for, we kept all of our product design, development, quality control and service in the UK.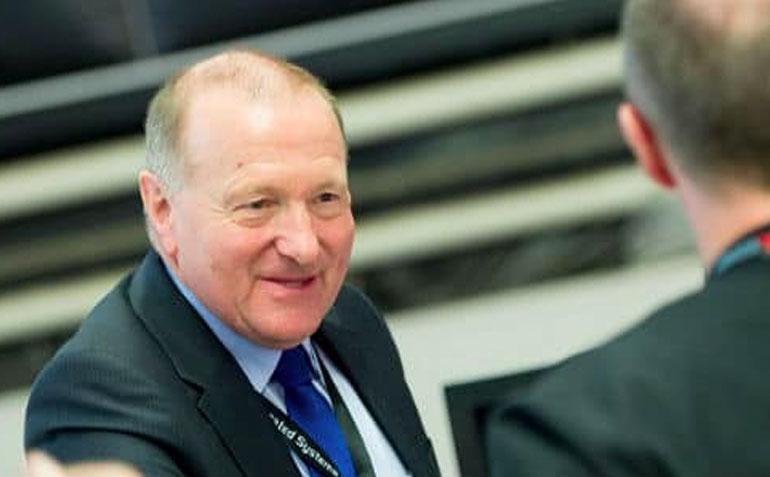 As a manufacturer, our main objective has always been to give end users complete solutions rather than boxed products, which gave rise to our next big idea, a range of interactive touchscreens for the education and corporate markets. Clevertouch launched in 2009 at a time when interactive whiteboards were the incumbent technology in offices and classrooms. Although there was no market for interactive touchscreens, we had a gut feeling that it wouldn't be long before people would demand the same functionality found on their tablets and smartphones from their boardroom and classroom displays.
Our instincts certainly served us well – our early Clevertouch models, which included a 32-point touch table and a multi-touch interactive touchscreen that connected to an attached PC, were an overnight success. Over the following years Clevertouch has gone from strength to strength, winning awards and many accolades, which has propelled our product development forward and kept Clevertouch one step ahead of its competitors. Staying true to our original aim of delivering complete solutions, Clevertouch was the first interactive touchscreen with an inbuilt Android OS and now comes with a PC built into the unit so that it can be used just like a giant tablet.
Now in its 8th year, our most recent innovations include the Clevertouch Plus Series with its custom designed, free to use, app store, the Clevertouch Pro Series, a range of 4k UHD large interactive touchscreens specifically for the corporate users, and our most exciting innovation to date, Clevertouch Capacitive Touch, which is launching at ISE 2017 this week.
It's an immense point of pride for Nigel and myself that Clevertouch has continued to flourish, pushing the envelope and setting the bar for the rest of the industry. Even after 40-years in the industry, we're still as enthusiastic as we ever were about our products and look forward to taking Clevertouch into new markets over the next few years.