Did you know that schools in the UK are leading the world when it comes to early adoption of the latest classroom technology? And since 2014, the Clevertouch Plus has been schools most popular choice of brand, with a UK market share of 25% (2016 FutureSource).
So, what is it about Clevertouch that makes it the teachers technology pet? We spoke to Jon Timson, Technical Support Manager and a proud member of the Development team responsible for the success of this award-winning product.
How did you get the idea for Clevertouch?
We launched the first interactive touchscreen way back in 2010 – that's a long time ago in terms of technology! At the time, just about every school was using an interactive whiteboard and projector system – but when we spoke to schools and our installer base we discovered there were a few niggles that we thought we could improve on, such as the need to replace costly bulbs, recalibration problems and the fact that the projection was often not bright enough in a sun flooded room.
Although there was no market for interactive touchscreens, our product development team realised it was only a matter of time before schools would demand the same touch functionality as the recently launched first-generation iPad. So, we started to work out how we could do it!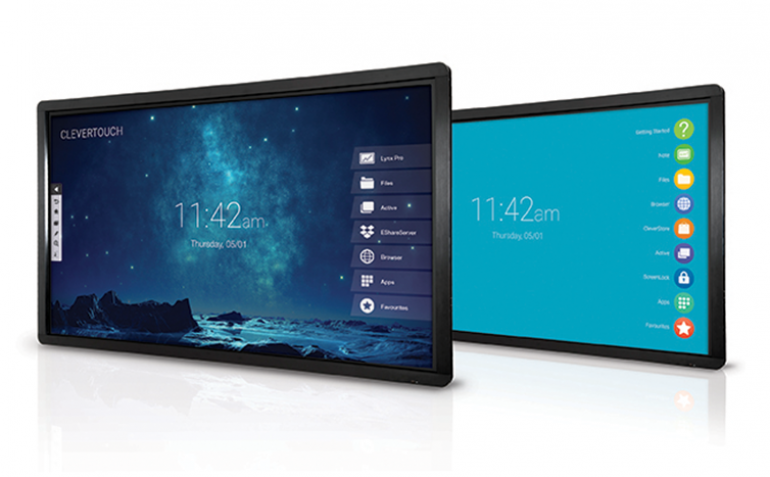 Why do you think Clevertouch is so popular in schools?
We were the first large interactive touchscreen on the market and being first to market gave us an advantage. Since then, we've built up market share year-on-year – as schools replace their old technology they naturally look for the latest products. But we would never have been able to maintain that lead if we didn't continue to deliver a whole raft of developments and updates faster, better and often less expensive than our competitors.
It's been a fantastic journey and I enjoy being involved in such an innovative product as Clevertouch. We have so many developments in the pipeline the potential is huge, and although the development road sometimes looks long we are continually reaching the next milestone at a pace of knots.
What's your typical day?
Everything about the Clevertouch is conceived and developed here in the UK – and I'm part of that critical team.
My official role is Technical Support Manager – and that means I ensure every stage of development is designed and tested to make sure it will work, but also to make sure it lasts. There's nothing more frustrating to teachers than a front of class display fail, whilst trying to control a room full of hyperactive 8 year olds!
When a machine is returned to us the technical team take it apart and analyse every component until we isolate the problem. That problem is then escalated into the development programme so we can find a way to fix the issue in every new machine. It's then my job to brief in the development build team and factory to ensure the improvements are made. This is one of the reasons why Clevertouch has less than a 0.5% fault rate, which is the best in the industry.
As well as making continuous enhancements to our existing screens, we are also introducing significant innovations for future models as well as functionality upgrades on current machines.
In the last year alone we've launched:
the first totally agnostic interactive touchscreen
the first bidirectional screen mirroring with touch to any connected device
a dual platform model with built-in Android OS with proprietary LUX user interface and a slot in/out windows 4K PC, making it even easier to switch between modes
a Mobile Device Management (MDM) tool letting IT managers remotely control the features and settings of any Plus screen in a school
the widest connectivity options available on any machine including HDMI, VGA, Audio, USB, RS232, LAN, AirPlay™ & more
integrated with the cloud, with embedded Android and access to Google's G Suite (Gmail, Docs, Drive and Calendar)

Where do you get your ideas from?
My colleagues and I go to many of the major AV and Technology events across the world, which keeps us fully versed with all the up and coming new technologies and are a huge source of inspiration. We are constantly thinking "Can this help Clevertouch?