Chris Southern, the Clevertouch corporate specialist, reflects on his first year with the company, and the advancements that he's seen.
A year of B2B success
My first year at Clevertouch has certainly been a whirlwind of activity and I'm delighted to be heading up the Clevertouch Corporate Solutions team after many years working across the sector.
One of the reasons I took a position at Clevertouch was its commitment to developing cutting edge interactive touchscreen technologies and the specialist corporate developments that they've begun to introduce.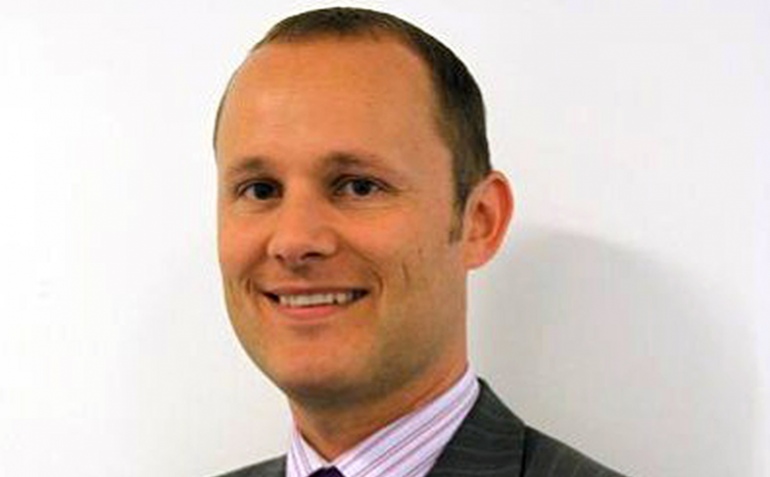 The prevalence of mobile technology in our personal lives is forcing businesses to be more forward thinking around the facilities and equipment they provide their employees when it comes to the technical infrastructure in their offices. The same is true of the HE/FE space where students preparing to enter the workforce need to be familiar with the latest technologies.
Meeting rooms are critical areas – a space for communicating, creating, brainstorming, training and decision making. Laptops, smartphones and tablets are crucial to that process, so it's only logical that meeting room equipment should be advanced enough to integrate and enable two-way connection between devices.
As well as developing a new capacitive touch display, which is available later in the year, we also have the Pro Series. The Pro includes a highly versatile large-format 4k UHD display powered by Android that has been designed for collaborative meetings and comes with Lux, a highly intuitive custom designed user interface, which makes it extremely easy to use. I've yet to find a screen more powerful or well-placed for the workplace.
It requires no set-up or calibration, can connect to your laptop at the touch of a button and screen-share wirelessly across multiple devices. Furthermore, it enables anyone to connect easily via a browser, AirPlay, or the desktop application and can access any file type or web site. Users can annotate using the built-in ink facilities or use the unbound white boarding space, which lets meeting participants save and distribute a complete record of the discussion, directly from the screen.
The first truly agnostic large interactive display on the market, products and software in the Pro Series connect to all platforms including Chrome, Windows, iOS and Android. What I like most about the Pro Series is the new functions and MDM controls that have been introduced to make life easier for the backroom team responsible for updating and managing IT across an estate. The new controls mean that a job, which may have previously taken hours, now takes only a matter of minutes with OTA or cloned USB updates.
With top organisations embracing trends such as collaboration, mobile working, flexible hours and BYOD, it is becoming more important than ever to ensure that technology within a business actually enables productivity and efficiency, as oppose to hampering it.