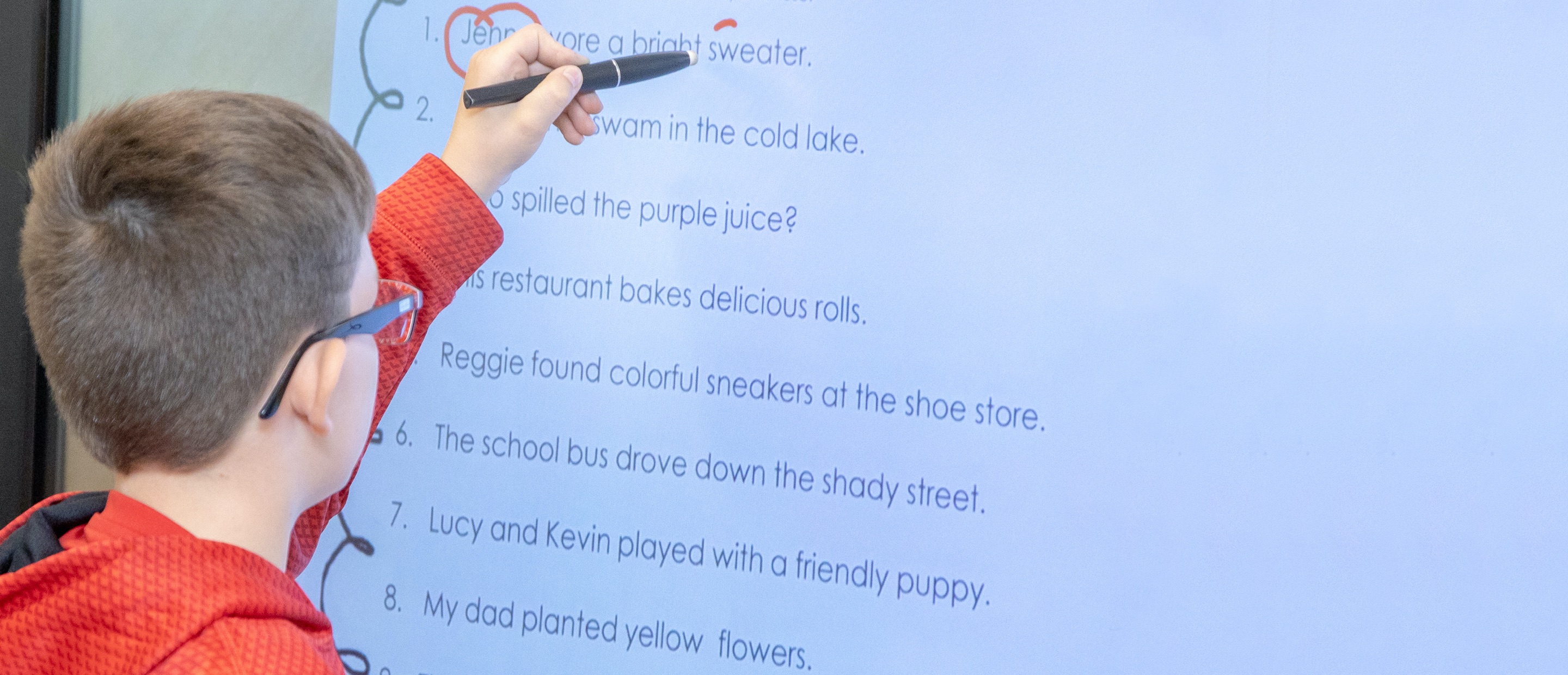 Bryan School District Upgrades to Plus
When Bryan City Schools in Ohio consolidated three of its aging schools into a purpose-built campus, technology was central to their new environment. With 370 interactive screens across three schools, this was an extensive project with some specific requirements.
The school was looking for easy collaboration between existing technology and software, such as their Chromebooks, Macs, and Google Education suite, and they also wanted a reliable and secure MDM solution to enable the tech team to remotely manage the screens across the vast campus. Clevertouch, with support from Tierney's, proved to be the clear answer. We spoke to Bryan City School District's Director of Technology, Tom Karnes, about his experience in overseeing the installation of this immense project.
"Teachers want to use this technology. It enhances what they are doing, they know it grabs students' attention and makes their lessons more engaging. Kids want to be in their classroom. Our teachers have standards to follow and they get where they want to be using their classroom technology."
How did you approach specifying new classroom technology?
Because the district was investing in a new campus to house Bryan High, Middle and Elementary Schools, we were in the unique position of being able to look holistically at our technology requirements and plan it from the ground up. We wanted to create an environment for learning that was 21st century and would prepare our students for tomorrow and 50-years from now.
Amber Franzdorf, our technology coordinator, and I led the charge and were supported by our wider technology Integration teams at the High and Middle schools and at the Elementary. One of the things we try to do here at Bryan City Schools has included teachers in the process of evaluating products, instead of the IT team just plopping something on their laps and telling them that's what they must work with.
We wanted an interactive panel that enabled easy collaboration between existing technology, including student Chromebooks and the Macs used by teaching staff. Thanks to community funding we've been able to support a 1:1 Chromebook initiative for students, so it was vital that the interactive panels worked with them. The panel also needed to work with Google Education, and we needed to be able to manage all 370 screens across the 3 schools easily. Another important factor was having a technology that would grow with the district – we didn't want to replace things within a couple of years, so it had to be something we could update over time.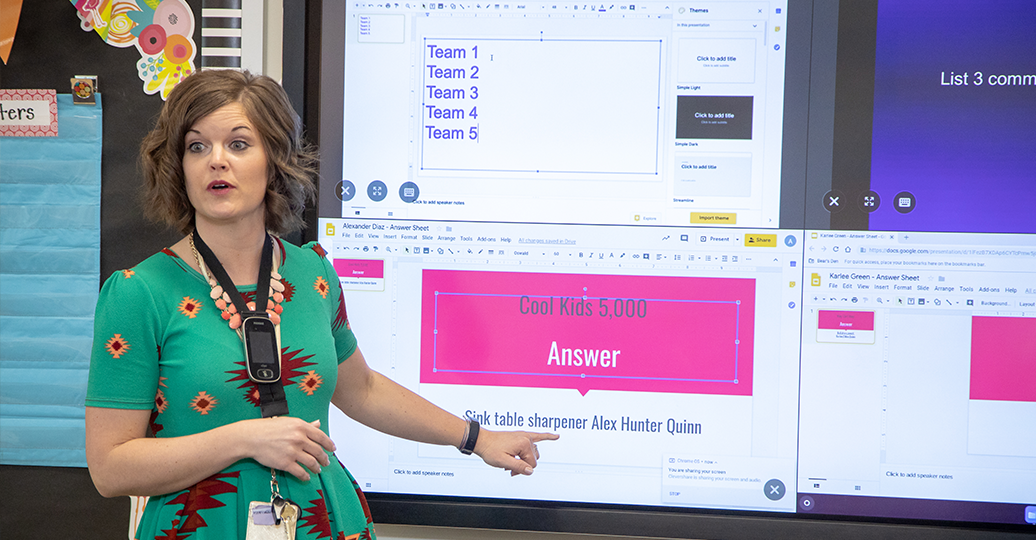 When we came to evaluate potential interactive flat panels, we worked with Katie Frontino at Tierney Brothers. She had been looking for a solution that fit our brief just as Clevertouch entered the US market, and as the exclusive reseller in Ohio, she was able to get us a demo Plus Series screen to test. Once we'd decided to move forward with Plus Series, Katie and the team at Clevertouch came to demonstrate the product and tell us more about the software. That's when we learned about the way in which the screens could easily and remotely work alongside other technology, which has been a game-changer for us.
Teachers and students can share work directly from up to 4 devices on the Plus Series. If a teacher is annotating on their device, this is shown directly on the panel and they can move around freely, teaching from any location in the room. Another aspect that fits our brief was the MDM (Mobile Device Management) system, which allows my team to remotely update and manage screens across the school. This is helping us to support our teachers better while reducing the demands on our technology team.
What swung it was the potential we saw in Clevertouch for our schools; it has really lived up to that promise.
Tell us how you were supported by Clevertouch and Tierney?
When we first got the panels, a trainer from Tierney came with Clevertouch to do in person training with the tech team. Then, before the school opened, Clevertouch returned to do a bootcamp with our teachers so that they were confident using the technology from day one.
Because the technology team had been trained in advance at system manager level, we were able to do much of the troubleshooting following the installation. However, when we did experience any teething issues, we were able to pick up the phone and reach someone at Tierney or Clevertouch immediately to get it resolved quickly – they were very helpful.
Now that you have had time to put the Clevertouch screens to the test, how do your teachers find working with the tech in their everyday teaching?
Because our implementation was well supported in terms of training, and through the extensive evaluation and testing process, our teachers have really embraced the Clevertouch and found new, creative ways of using it that have surprised us all.
For example, a few weeks ago our choir teacher held solo auditions. Using his Plus Series, this teacher was able to show live video auditions of
each performance and conduct live polls with students, showing peer to peer affirmations about the performances on the panel. It's been very interesting to watch the progression. Our education team and students are always vocal in their praises of the technology we have here in this incredible facility.
What do some of the other teachers think?
Ben Lupo
Choir/Music:
"The technology present in this building has greatly enhanced the way I've been able to instruct the kids. I can show the students things digitally on a large screen that they can see without much effort or extra work, in a way that's much easier for them to understand. I can play video through the Clevertouch panel, I can link student responses to polls on the screen. Everything is connected."
Mark Rairigh
​​​​​​​Secondary Education:
"We've created an environment that's 21st Century here at Bryan Schools and we're lucky to have had such success with our Clevertouch panels and our 1:1 Chromebook initiative. When it's engaging and it's user-friendly, it's going to get used and you're going to have great outcomes as we are seeing here at Bryan Schools."