L'ecosistema digitale consente agli utenti di comunicare e collaborare all'interno dell'organizzazione utilizzando la piattaforma CMS controllata dalla pagina web CleverLive alla quale è collegata l'intera gamma di prodotti Clevertouch Technologies.
La gamma di prodotti Clevertouch Technologies comprende: Digital Signage, Room Booking, display commerciali di grande formato, pannelli interattivi per sale riunioni e pannelli didattici per la collaborazione interattiva.
DIGITAL ECOSYSTEM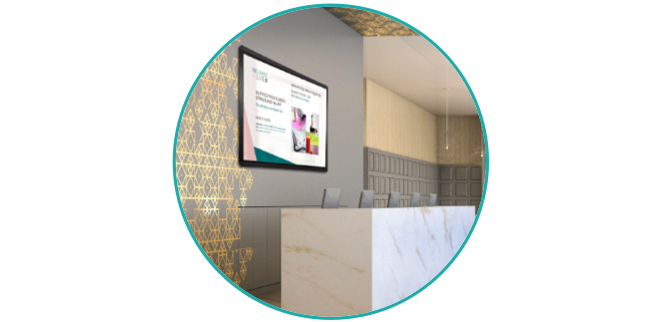 Digital Signage
Gestisci la messaggistica della reception per proiettare un'immagine professionale e interagire con il pubblico nel momento in cui varca la soglia. La nostra piattaforma cloud di segnaletica digitale ricca di funzionalità consente agli utenti di visualizzare messaggi di benvenuto, informazioni aziendali, notizie locali e altro ancora sui nostri schermi di grande formato.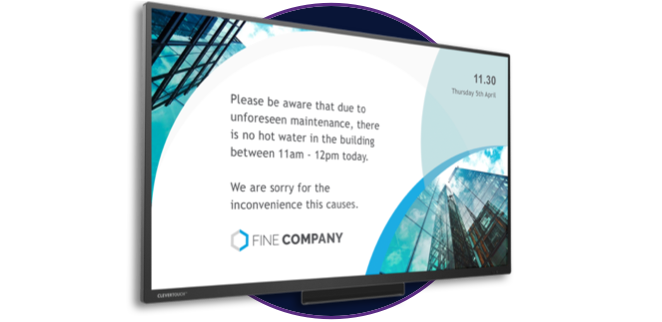 Comunicazioni interne
Comunica con il personale, i visitatori e gli studenti con messaggi personalizzati in tutta la tua sede, il tutto gestito dalla nostra piattaforma cloud di segnaletica digitale ricca di funzioni. Tienili aggiornati con procedure di sicurezza, promozioni, eventi speciali, KPI, messaggi di emergenza e altro ancora.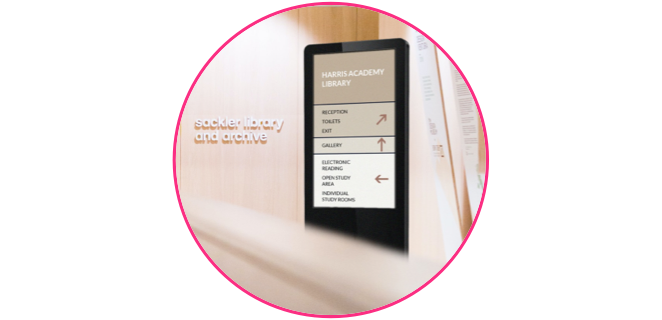 Creazione di percorsi
Trasmetti messaggi direzionali e mappe utilizzando le caratteristiche uniche della piattaforma su schermi touch o non touch. Aggiungi codici QR e altri formati multimediali per coinvolgere e inserire call to action o informazioni da portare via.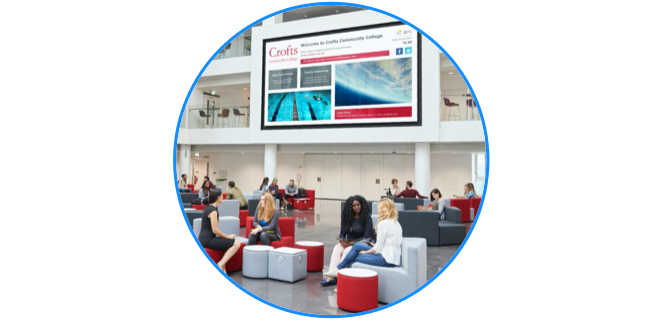 Espositori commerciali
Trasforma gli spazi aperti e le sale riunioni con l'innovativa tecnologia dei nostri schermi. La nostra serie CM sono schermi professionale non touch di grande formato con funzione di segnaletica digitale integrata anche per sale riunioni.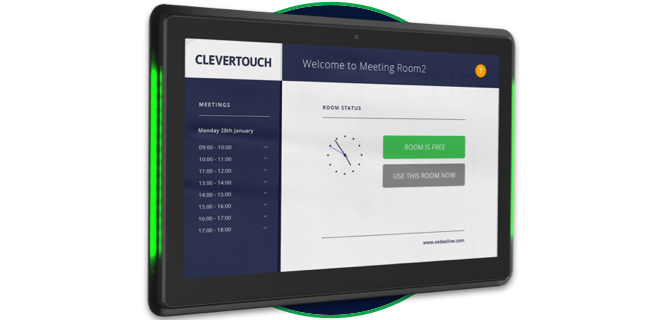 Prenotazione della sala
La nostra soluzione di prenotazione delle sale Live Rooms è gestita tramite la piattaforma cloud di firma digitale e si integra con O365 e ME in modo da poter utilizzare gli indirizzi di calendario / e-mail esistenti. Live Rooms è una soluzione di prenotazione delle sale che aggiunge valore alla tua organizzazione. Prenota dal calendario del tuo PC o dal vivo alla fonte, guarda a colpo d'occhio le luci a LED che indicano la disponibilità della sala, utilizza lo schermo per visualizzare le comunicazioni interne e inviare messaggi istantanei per esercitazioni antincendio, ecc.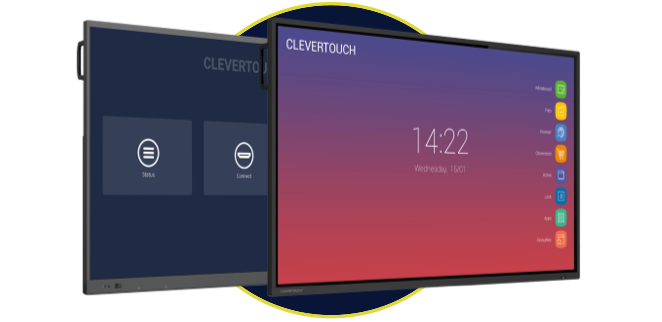 Display interattivi collaborativi
Per lavorare insieme e presentare idee dinamiche, IMPACT e UX Pro sono soluzioni touchscreen pluripremiate alimentate da app leader del settore.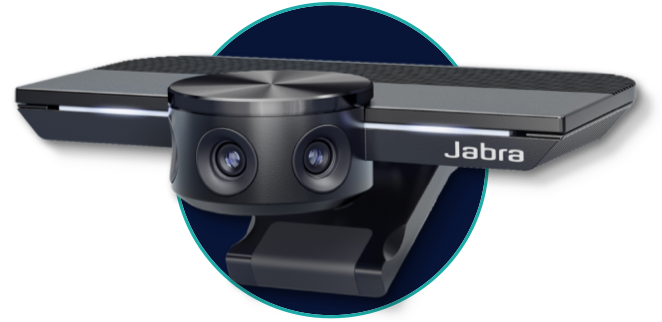 comunicazioni unificate
Trasforma il modo in cui comunichi con i nostri partner Zoom, Launcher, Intel, Logitech e Jabra. Ora la tua sala riunioni avrà solo bisogno di un sistema.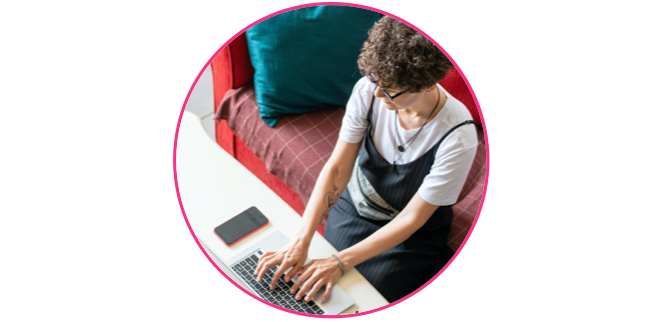 Gestione remota
Il tuo reparto IT può risolvere i problemi, aggiornare e chiudere i sistemi da remoto risparmiando tempo e allontanando lo stress dall'utente.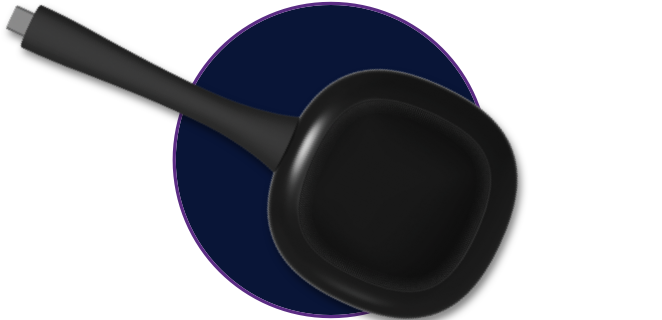 Clonazione schermo
Usa Clevershare per condividere i contenuti dal tuo dispositivo al tuo display interattivo: qualsiasi rete, dispositivo, piattaforma. Dispone di touchback per un mirroring a due vie.
Messaggistica con pulsanti fisici
Crea un'esperienza migliorando l'interazione del pubblico con pulsanti fisici progettati per attivare un trigger e modificare la presentazione sullo schermo. Ideali per video introduttivi aziendali, menu, elenchi di prodotti al dettaglio e pannelli di informazioni turistich, questi trigger sono gestiti tramite la nostra piattaforma cloud di digital signage.
Messaggi di Virtual Button
Messaggi istantanei come avvisi di emergenza, annunci promozionali e dettagli meteo possono essere creati e gestiti tramite la nostra piattaforma cloud di digital signage per attivare una modifica alla presentazione sullo schermo quando un utente autorizzato attiva un pulsante virtuale sul proprio dispositivo mobile. Nessuna app o software richiesti, semplicemente un browser web.
Codici QR
Migliora la tua esperienza con il pubblico incorporando codici QR interattivi nelle tue presentazioni. La scansione del codice QR consente agli spettatori di modificare i contenuti sullo schermo dalle opzioni di attivazione che vengono gestite tramite la nostra piattaforma cloud di digital signage. Mandali via con un URL di call to action o ulteriori informazioni per attivare il codice QR per aggiungere valore.