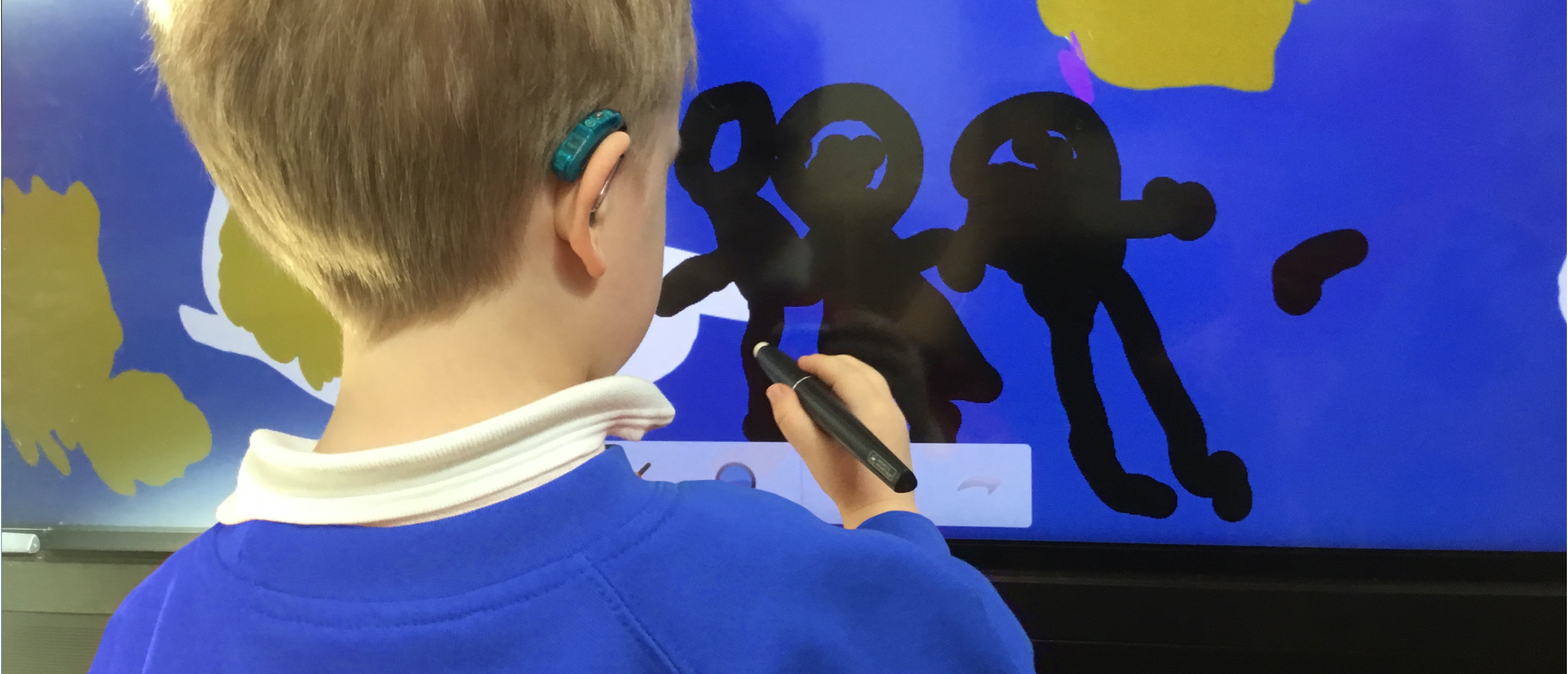 The Ridgeway School, Regno Unito
Apprendimento interattivo per studenti con bisogni speciali - In che modo una scuola speciale ha migliorato l'apprendimento per soddisfare le esigenze sia degli insegnanti che degli studenti
Istantanea della scuola

Scuola speciale per bambini dai 2 ai 19 anni con difficoltà di apprendimento multiple gravi e profonde


Selezionato dal National College for Teaching and Leadership (NCTL) come scuola di insegnamento - Innovation Teaching School


sfida

La Ridgeway School (Farnham, Surrey, UK) è una scuola speciale per bambini con difficoltà di apprendimento multiple gravi e profonde. L'obiettivo della scuola è quello di "fornire un ambiente di apprendimento stimolante e stimolante, ma allo stesso tempo di supporto e piacevole". Per migliorare ulteriormente l'apprendimento dei propri studenti e supportare le loro varie esigenze, The Ridgeway School era alla ricerca di attrezzature tecnologiche per l'istruzione in grado di resistere a una forte usura oa qualsiasi potenziale danno. Inoltre, la scuola stava davvero cercando di sostituire la tecnologia obsoleta per rendere il lavoro più facile per gli insegnanti e il team di tecnologia didattica. L'attrezzatura che avevano installato si stava dimostrando inefficace per le esigenze speciali dei loro studenti e cercavano un prodotto con capacità e caratteristiche più forti.


Soluzioni chiave

Con l'aiuto di CI-Connect Ltd, i rappresentanti della Ridgeway School sono stati portati a Bett dove è stata mostrata loro una varietà di soluzioni interattive. Mark Weston, proprietario e amministratore delegato di CI-Connect, afferma: "La scuola stava cercando di aggiornare i propri schermi attuali che erano stati installati per diversi anni e non erano più adatti al (loro) scopo".

È stata la soluzione Clevertouch® ad attirare la loro attenzione. Sono rimasti colpiti dall'interfaccia e dalla funzionalità semplici da usare del touchscreen interattivo IMPACT Plus ™.

Il facile accesso agli strumenti e alle applicazioni farebbe risparmiare tempo agli insegnanti e renderebbe le esperienze di apprendimento più efficienti e mirate. Due caratteristiche erano eccezionali:

LYNX Whiteboard: una piattaforma di annotazione e lavagna dinamica e facile da usare che coinvolge gli utenti in attività in tempo reale per migliorare la collaborazione e migliorare l'esperienza di presentazione della lezione
Snowflake: funziona con la sua versione online per creare un sistema di apprendimento attivo che aiuta a personalizzare l'apprendimento e consente agli utenti di lavorare in "zone" per soddisfare le esigenze di apprendimento individuali
La scuola ha anche ritenuto che la garanzia Clevertouch fosse completa, dando loro la certezza che se dovessero verificarsi problemi o contrattempi, sarebbero stati ben curati.

"Dopo aver visto una dimostrazione del display Clevertouch e aver verificato che corrispondesse ai requisiti della scuola, l'opzione Clevertouch è stata scelta e distribuita inizialmente a 15 classi, con la prospettiva di schermi interattivi aggiuntivi in ​​futuro man mano che la scuola si espande", aggiunge Weston.


Benefici

La scuola è incredibilmente soddisfatta della soluzione Clevertouch e sente che i touchscreen hanno portato le ultime tecnologie nelle loro classi. Ciò offre ai loro insegnanti una brillante piattaforma di presentazione e il software interattivo - LYNX e Snowflake - si è dimostrato inestimabile, facendo risparmiare tempo al team IT.

Julian Hitchin, IT Manager presso The Ridgeway School, afferma: "Le schede Clevertouch sono una soluzione integrata di schermi interattivi e software che aiuta davvero la gestione dell'insegnamento poiché tutto funziona insieme e non ci sono problemi a far collaborare le cose".

Weston aggiunge: "Le caratteristiche principali erano le applicazioni software di apprendimento sviluppate da Clevertouch e integrate con i loro display. Ciò ha fornito un valore reale per la scuola e la funzionalità richiesta.

Un ringraziamento speciale a CI-Connect Ltd che ha facilitato l'installazione e la configurazione degli schermi Clevertouch. Julian Hitchin afferma: "Il processo di installazione con CI-Connect è stato eccellente. Hanno controllato accuratamente tutto in anticipo e si sono impegnati completamente per assicurarsi che fossimo soddisfatti dell'installazione prima di terminare. Erano professionali, comprensivi e dediti a fare un lavoro eccellente L'ottimo servizio di CI-Connect continua anche dopo l'acquisto e l'installazione. Forniscono un'assistenza clienti reale e genuina di alta qualità. "
"Sono molto felice di consigliare CI-Connect e Clevertouch"
Per questa installazione è stato scelto il pluripremiato IMPACT Plus