Having had lots of success accessing Google Docs from my IMPACT Plus board, I thought I'd see if Google Sheets would integrate just as smoothly. The image below indicates just how well I got on: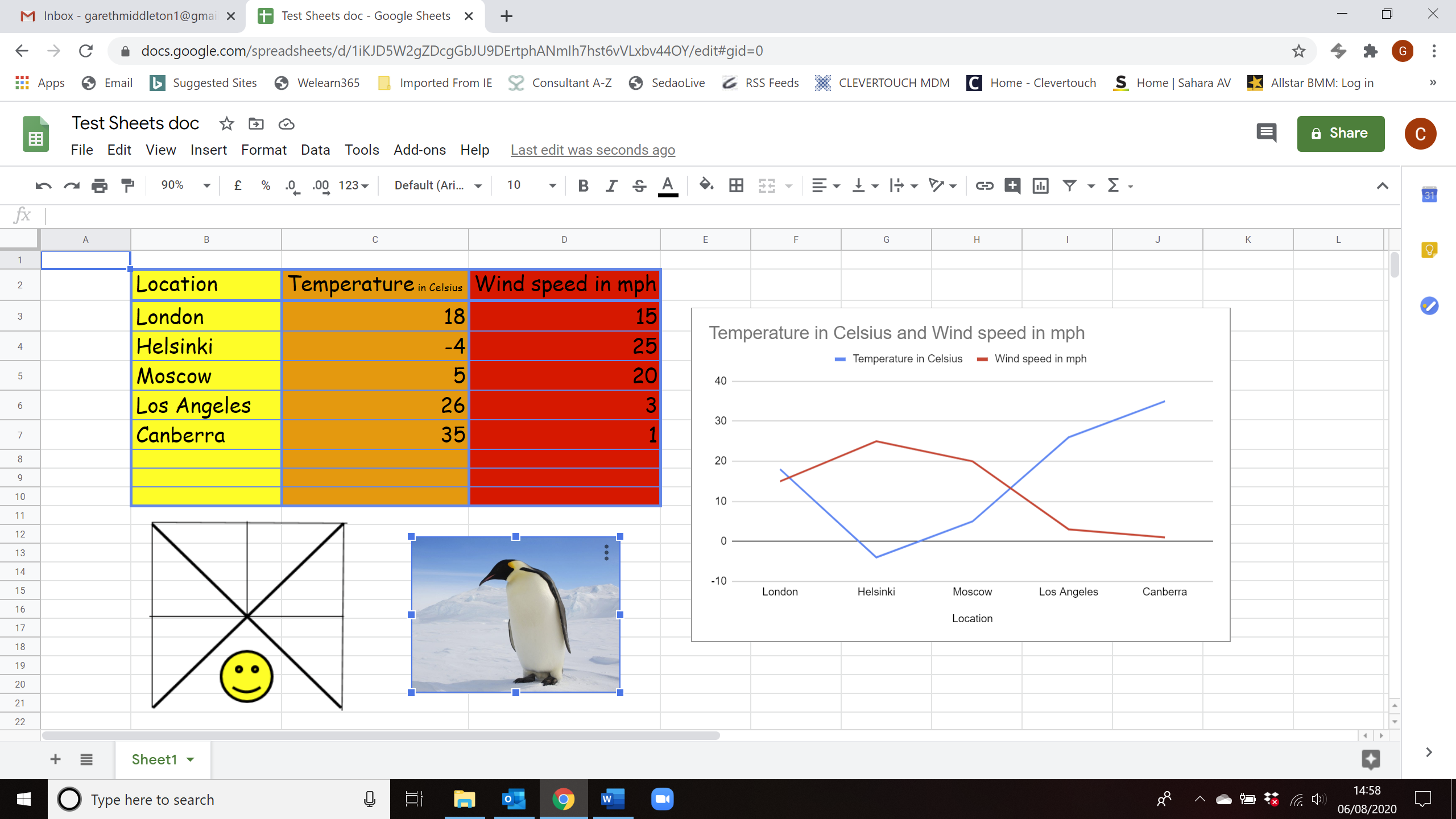 ​​​​​​​

In exactly the same fashion as Google Docs, I found that I could easily create and retrieve files either way between my laptop and the IMPACT Plus. With a file open on both my laptop and the IMPACT Plus (in Desktop View), I could make live changes. Imagine if several laptops could open the same Sheets document at the same time and input data all at once – all seen happening live on the IMPACT Plus screen! Great for collaborative research and comparison.
I could access the Files storage area of my board and insert images directly into my Sheets document. Furthermore, I could convert my Google Sheets document into an Excel document to store it in the board, and then open it without needing to be connected to my Google Drive.
Finally, I spent some time using the board to add content to a Google Sheets document, which I then opened on my laptop for easier editing – ready to display when needed back on my IMPACT Plus.
Perfect! Secure, reliable and quick – all words teachers love to hear.