Award-winning Digital Signage Solutions
Empower your communications with our industry-leading, all-in-one digital signage solution. Discover the comprehensive range of hardware and software products tailored to your project requirements.
Download Digital Signage Brochure
Clevertouch offers a complete digital signage solution for a variety of communication requirements, catering for all areas and application needs of your organisation. Users can engage with a large targeted audience to display dynamic messages that incorporate media formats such as text photos/images, videos, website pages, RSS feeds and social media pull-throughs. Managed through a user-friendly web-based cloud platform, the comprehensive range includes Professional Displays, Free Standing Kiosks, Room Booking panels, Collaborative Whiteboards, and Interactive touch screens.
Market Leading Digital Signage Software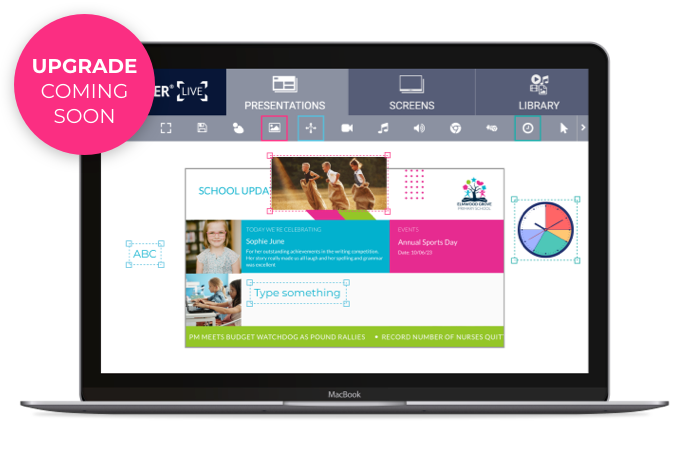 CleverLive
The beauty of Clevertouch Digital Signage lies within our complimentary, award-winning online platform CleverLive. Share attention-grabbing content, instant alerts and branded visuals across your displays within seconds. Control all of your Clevertouch devices from one central place with real-time editing and scheduling capabilities.
Coming soon - A sleek new look and upgrade features and functionality.
Our Professional Displays are designed for many uses, providing high-quality display systems with perfect graphics and in-built digital signage to capture and engage audiences. From small meeting rooms or office displays to giant foyer displays, we have a range suitable for you.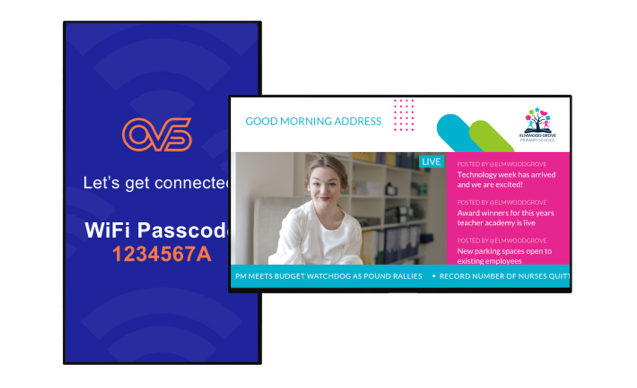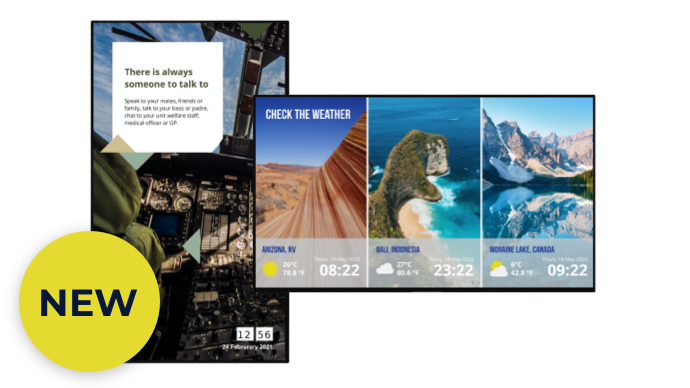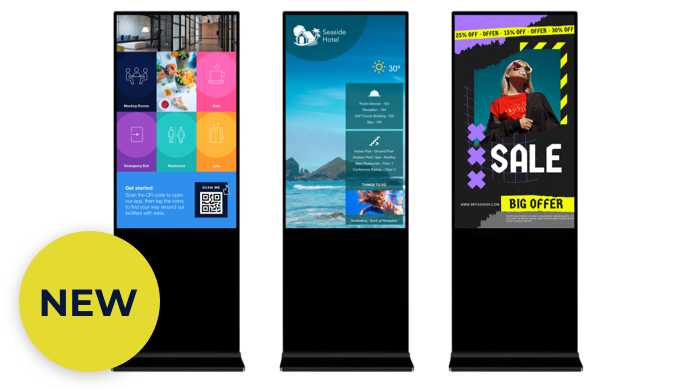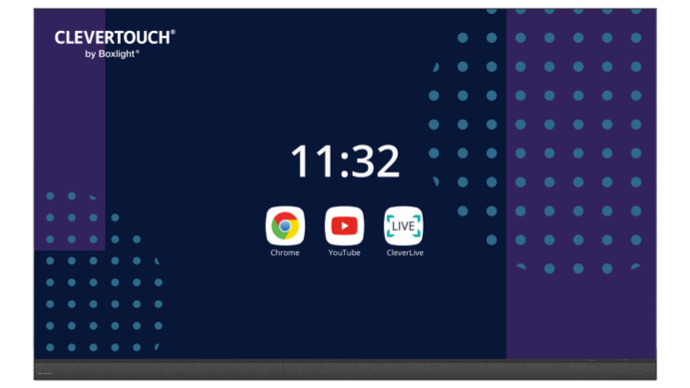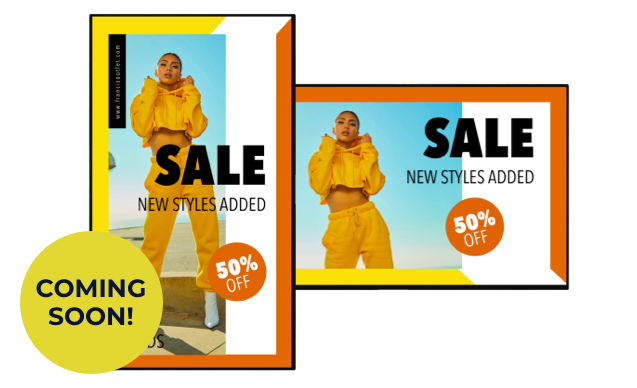 Turn any display into a multi-zoned digital signage solution with our range of media players. Our Media Players provide a simple solution to connect your digital displays to CleverLive to create tailored content and display programmes as well as control the playback of each screen.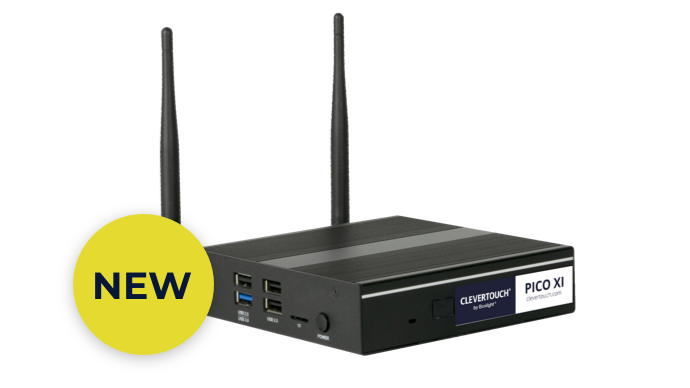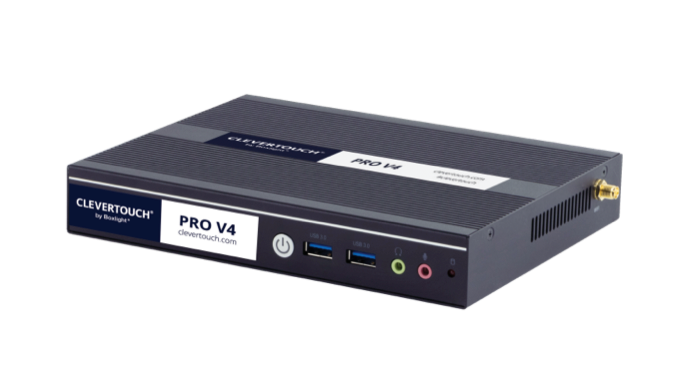 Easy and versatile room booking panels.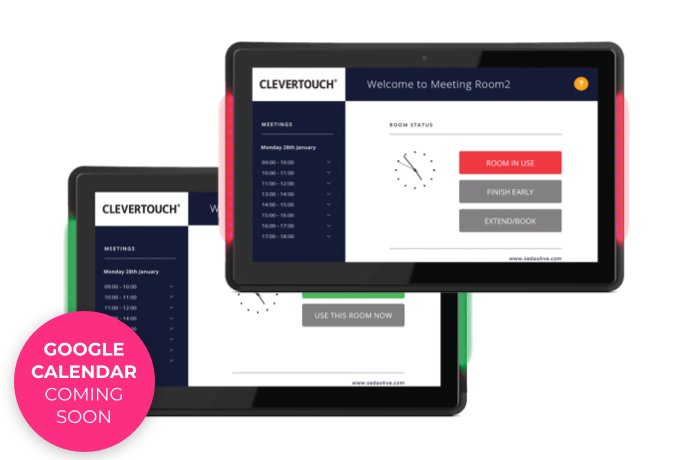 Live Rooms
Simplify your meeting room booking process with LiveRooms. Integrate with your Microsoft calendar to book rooms from your desktop PC calendar or live from the room booking panel.

Coming soon - Google Calendar Integration.
By combining digital signage with a touchscreen display, you can unlock a new level of engagement and interactivity. Gone are the days of passive viewing; now, you can captivate your audience and entice them to actively participate. Imagine the power of enabling customers to interact directly with your digital signage, whether it's to provide valuable information or collect data.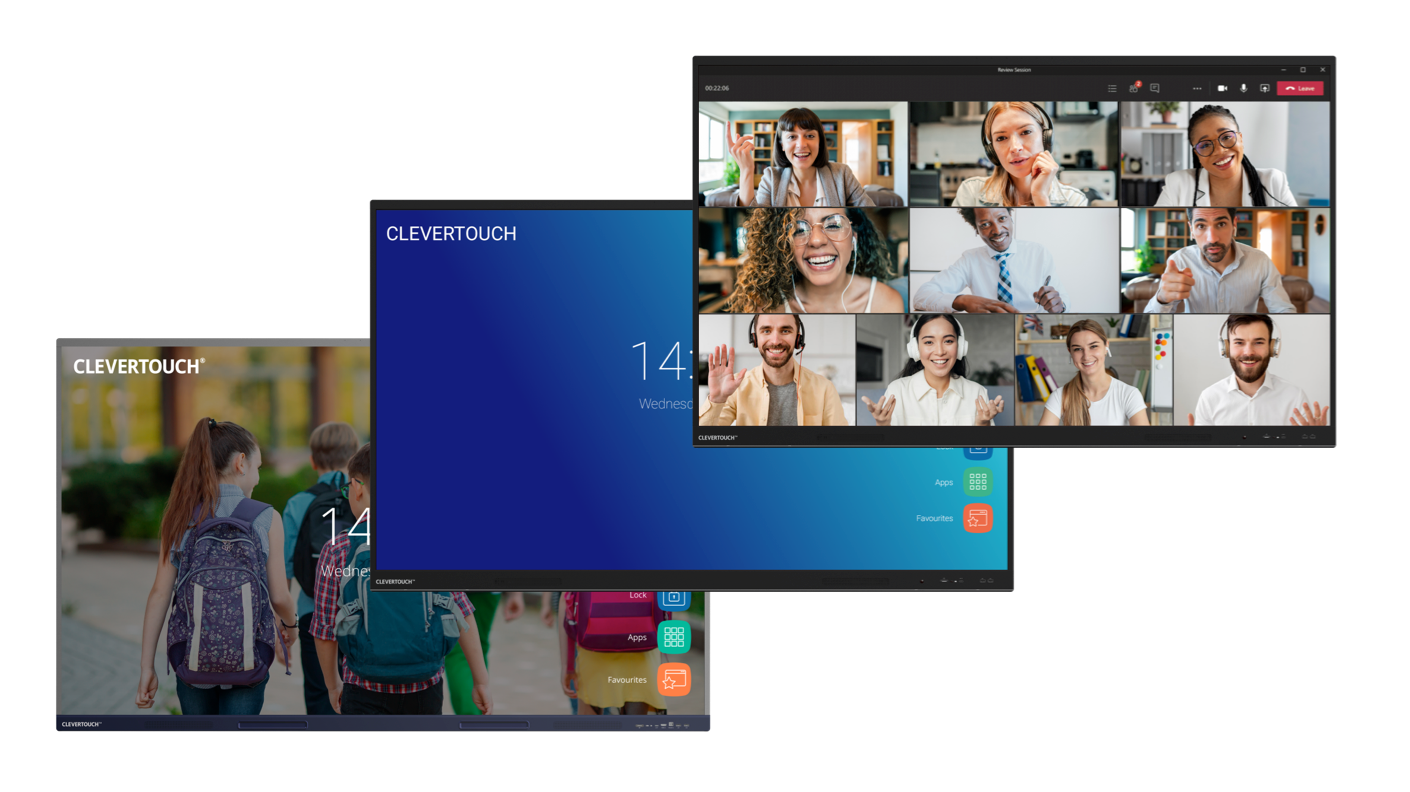 Our Digital Signage Solutions for your world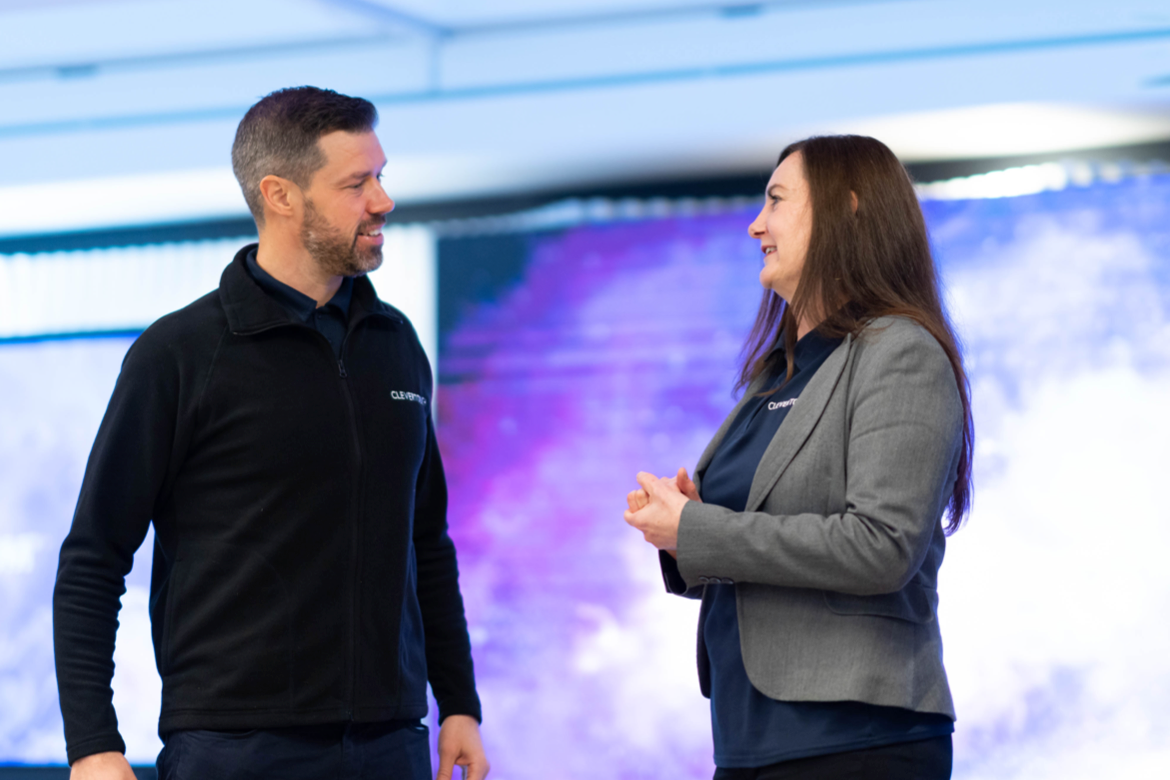 Book a demonstration
Create an engaging environment
Our dedicated teams will work with you to provide an integrated hardware and software solution package that makes it easy for you to communicate your digital signage message.
Digital Signage Software
Digital Signage Media Players
Professional Displays
Interactive Displays
Room Booking Panels
To download the Digital Signage full-range brochure, complete the form below