Feature-rich collaboration solution for every meeting space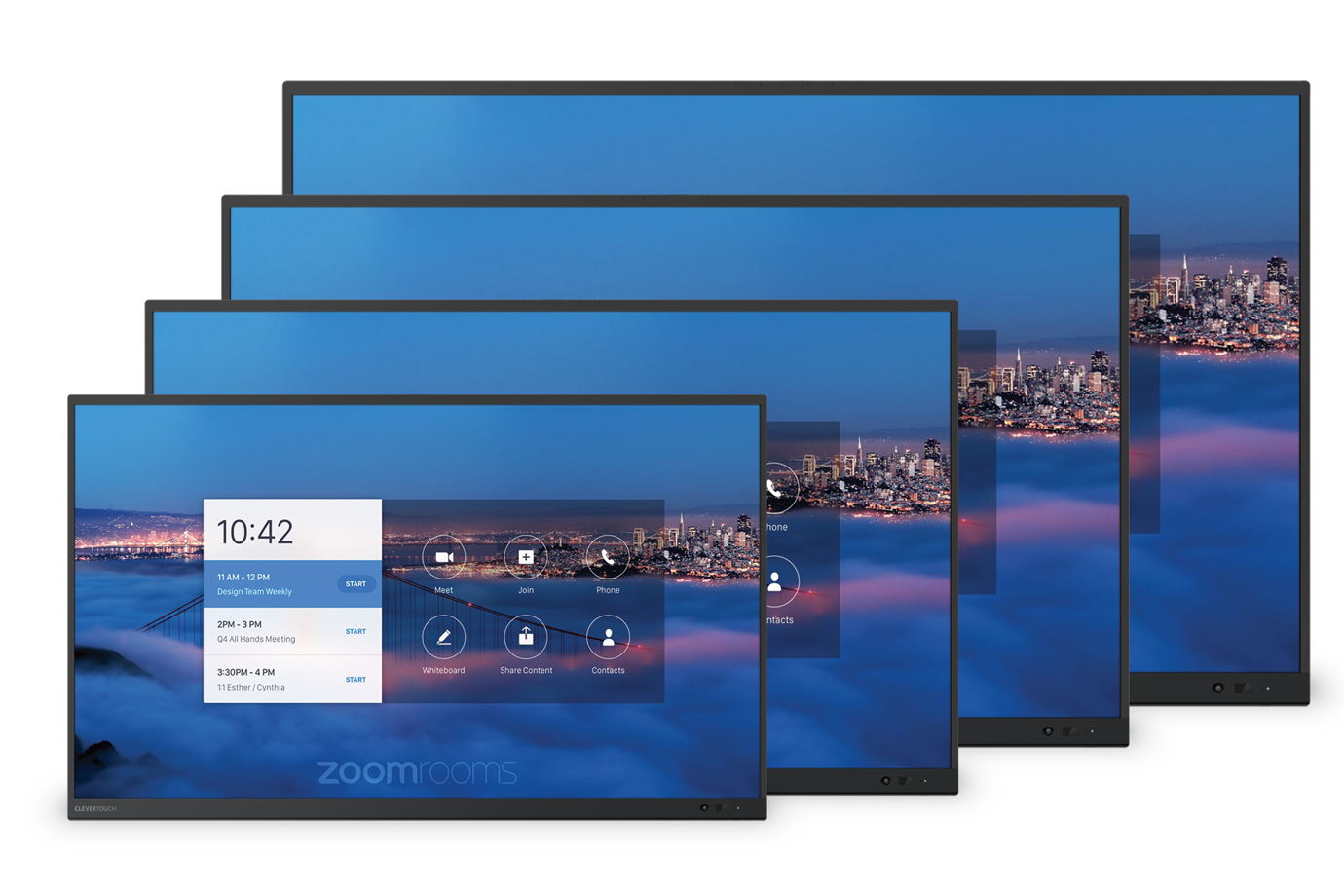 55" 4K | 65"4K | 75"4K | 86"4K
Full range of sizes
Today's workplace demands simple solutions for effective collaboration. New Zoom Rooms powered by Clevertouch gives you instant access to your Zoom meetings. Our screen's proximity sensors will power up the screen straight into Zoom Rooms. No-fuss or delays, Zoom Rooms powered by Clevertouch is the perfect collaboration partner for every meeting space.

Jabra Panacast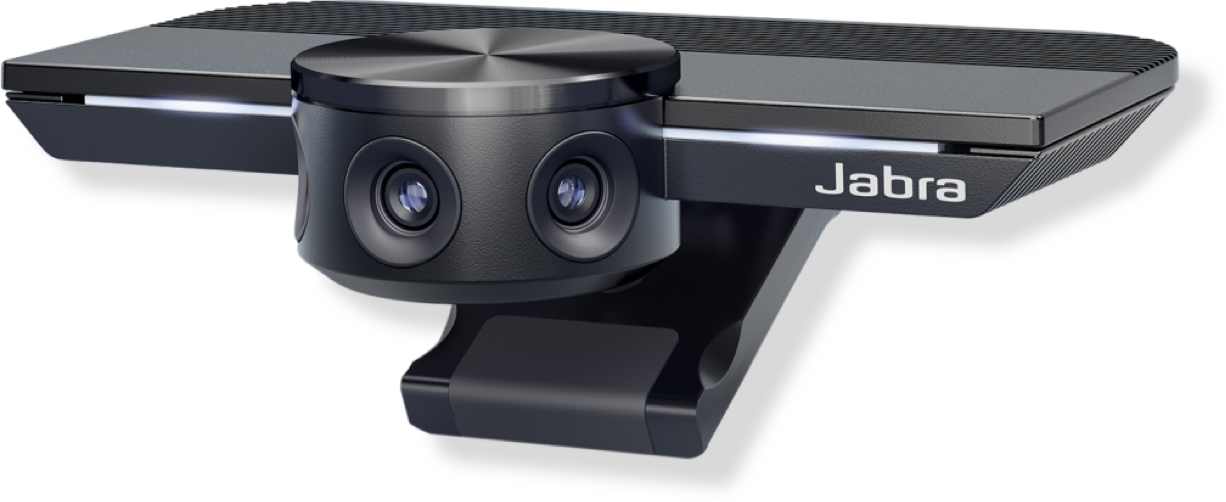 Engineered to be the world's first intelligent 180° Panoramic-4K plug-and-play video solution.
Jabra PanaCast
Inclusive Meetings
Panoramic-4K video using three 13-megapixel cameras and patented real-time video stitching. 180° coverage gives a more natural, inclusive view of the huddle room; the perfect partner for UX Pro and Zoom Rooms.
Jabra PanaCast
Instant collaboration
Plug-and-play technology lets you collaborate with others quickly and easily, bringing hassle-free video and audio to your meeting. Bring remote team members together and get more done in a collaborative environment.
Jabra PanaCast
Intelligent video technology
Intuitive camera technology detects individual meeting participants and optimizes the field of view to include everyone in the conversation. Video quality is continuously optimized.
Jabra PanaCast
Achieve more
Get more done, with an in-depth integration that allows you to remotely control meetings and devices. No hidden participants, no blind spots, no wasted space, and no wasted time, it's as though they're in the same room..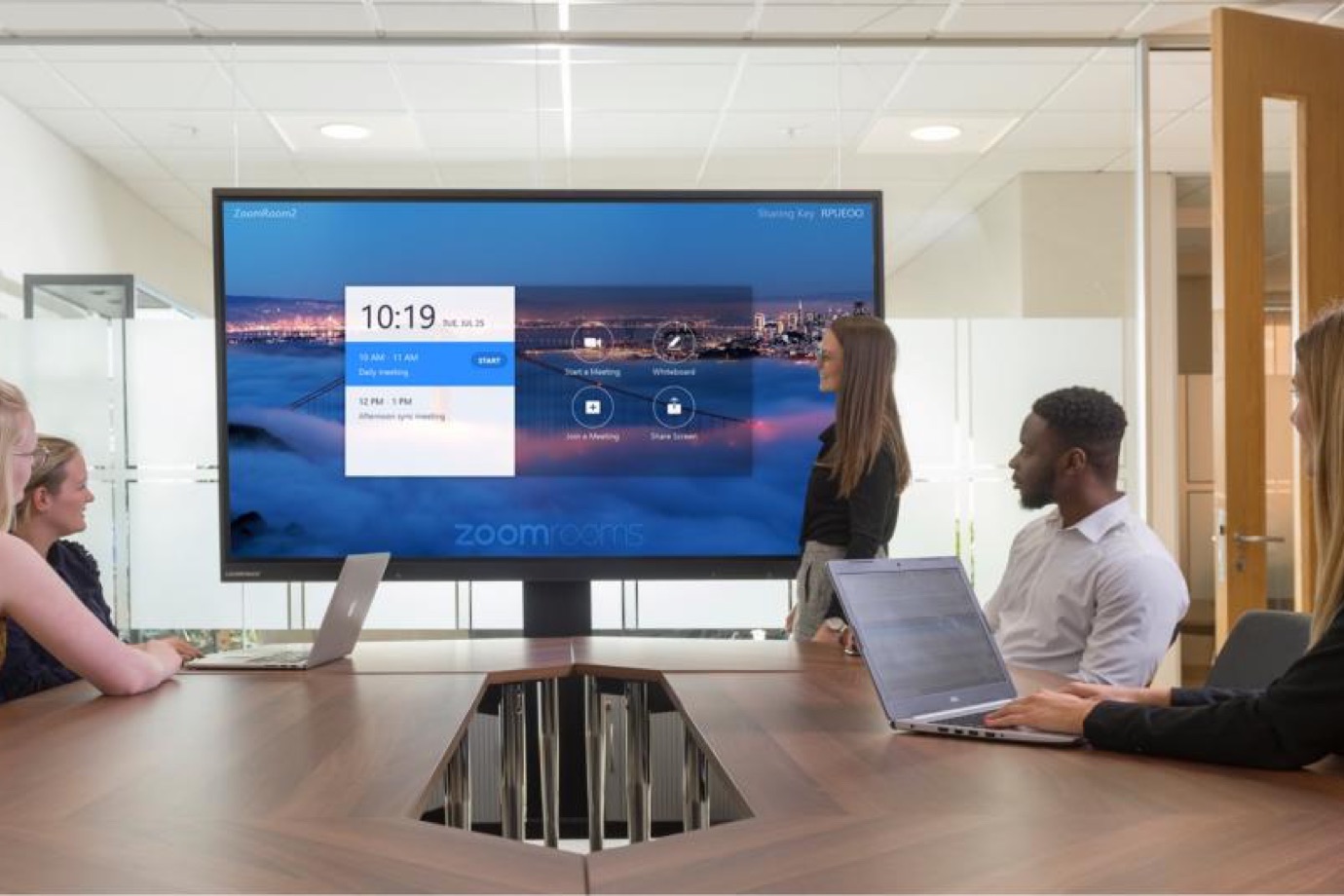 Better meeting spaces. Better meetings.
Create collaborative, easy-to-use, modern meeting spaces with flawless video and audio
One touch to join, one click to share
Conference, huddle and training rooms
Powerful security and enhanced productivity
Optimised for every room size
Interactive white boarding capabilities

How UX Pro works for enterprise
Flexible
Cross-platform works with any software and apps
Full range
Largest range of sizes available 55", 65", 75" & 86"
Share securely
Screen mirroring with built-in security controls
Product type or description
Seamless integration with your existing set-up
Product type or description
Send messages, alerts, and media to all Clevertouch screens remotely
Product type or description
High Precision Technology
To download the Zoom Rooms brochure, complete the form below