Ontdek onze gratis
Software en apps
Software
DisplayNote Launcher
Met één aanraking toegang tot videogesprekken, apps en agenda's.
Software
Whiteboard
Direct whiteboarden met ingebouwde tools voor gebruiksgemak.
Het is een feit dat u zich geen zorgen hoeft te maken.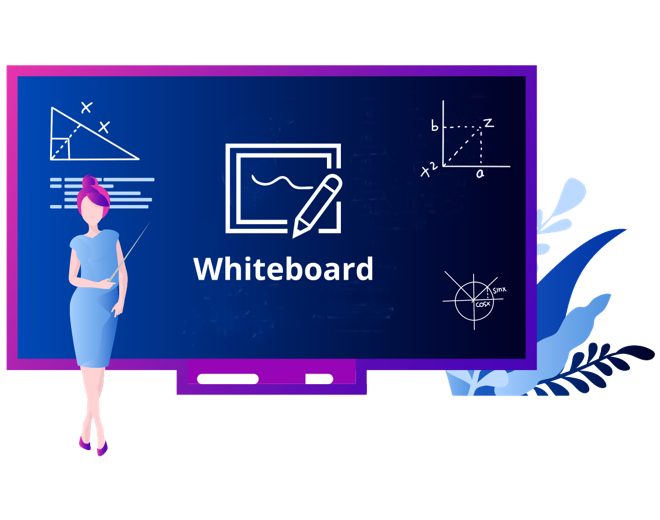 Software
Stage
Lichtgewicht whiteboard voor samenwerking, ontworpen voor effectieve vergaderingen voor teams op locatie en afstand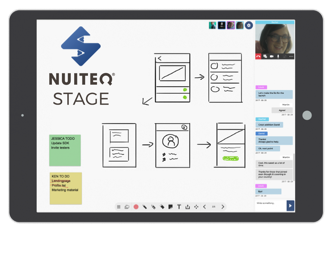 Software
Clevershare
Met Clevershare deelt u uw iPhone®, iPad®, Android-telefoon en -tablet, Mac® en Windows®-laptop of pc met uw Clevertouch-touchscreen.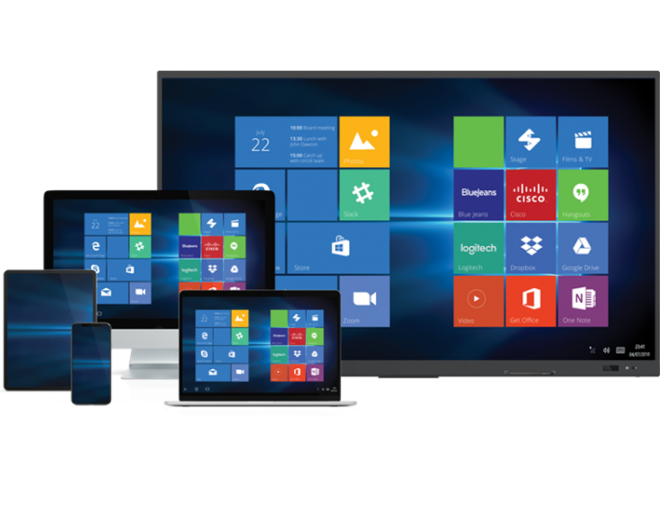 Software
Snowflake
Creëer interactieve activiteiten voor uw klas of word lid van de online lessencommunity om activiteiten te downloaden die anderen hebben gemaakt.
Software
Cleverstore
Meer dan 100 gratis apps, in alle vakken voor alle leeftijdsgroepen, en in verschillende talen. Van leren tot games, wij hebben het.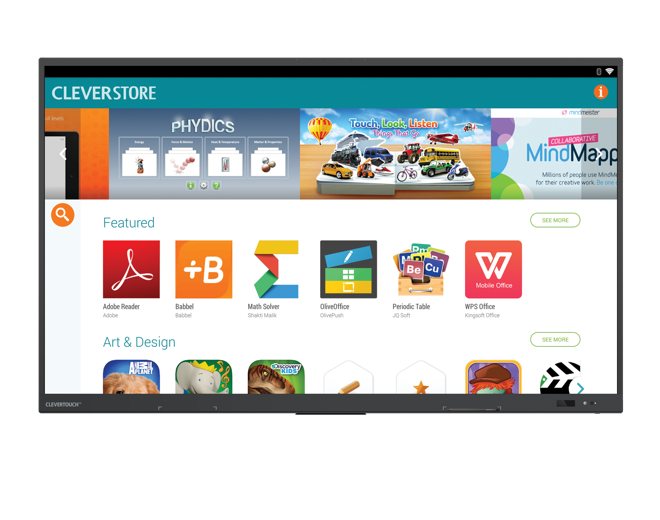 Software
LYNX-whiteboard
Met Lynx-annotatie- en lesplanningssoftware kunnen docenten lessen van meerdere pagina's maken met ingesloten media en nog veel meer.
Software
Beheer op afstand
Bedien meerdere Clevertouch-schermen vanaf één centrale locatie. Voer diagnoses uit, installeer updates, laad apps en software - allemaal vanuit het IT-kantoor.