Interactive Displays
Elevate the way you connect and collaborate. An interactive display combines high-quality advanced technology with a familiar user experience to enrich presentations, meetings, and lessons.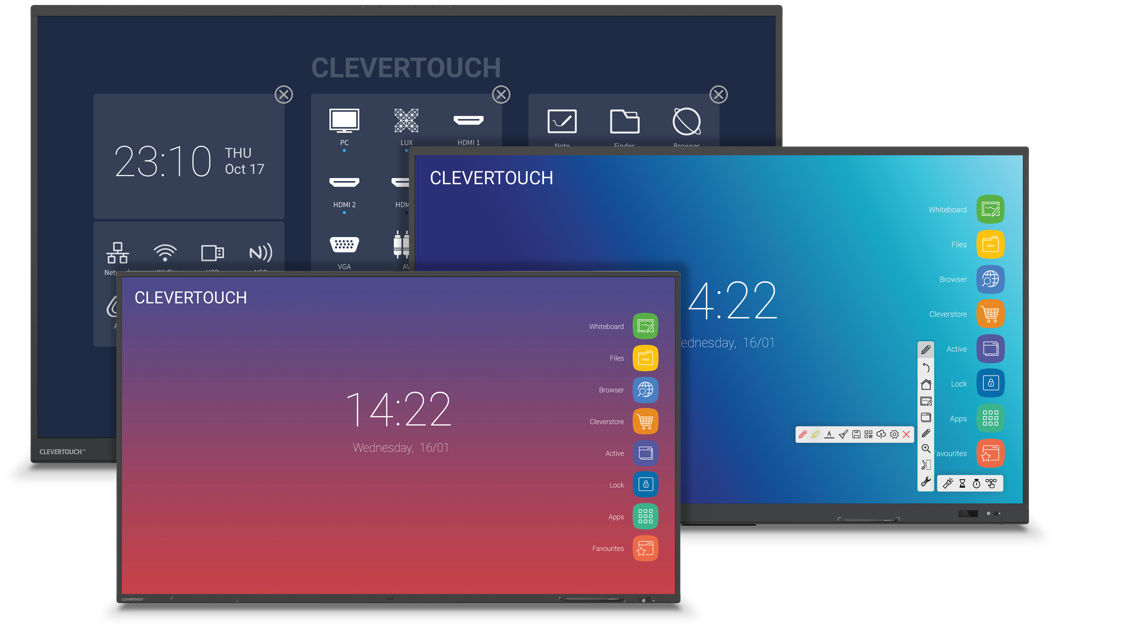 Innovation by design
With over a decade of innovation behind us, our multi-award-winning touchscreens are designed for ease-of-use, security, and adaptability. With sizes ranging from 55" to 86", PC or tablet-mode options, and a stunningly clear 4K resolution, all backed up with a five-year warranty and the lowest failure rate on the market, our range of interactive displays are the ideal choice, whatever your budget.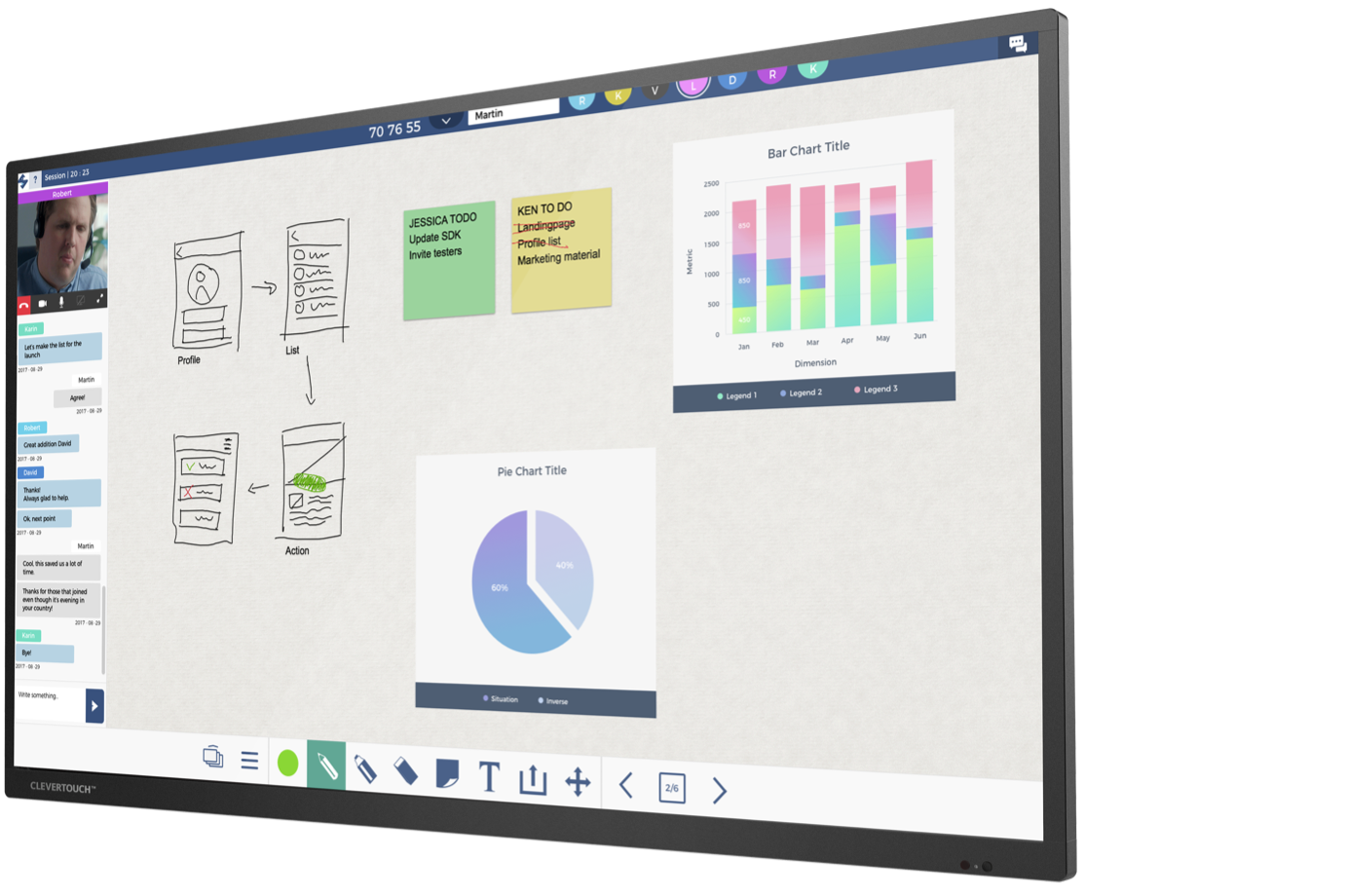 Software
Everything you will ever need with Clevershare, Cleverstore, and LYNX Whiteboard.
All the apps you need are included at no extra cost and with no ongoing subscriptions. Clevershare allows you to mirror content from your phone, laptop, or tablet onto the interactive display. CleverLive transforms your screen into a digital signage display, sharing dynamic content at timed intervals or when the screen is not in use. Cloud-based LYNX Whiteboard creates activities and presentations from multiple sources giving you the freedom to work from anywhere.