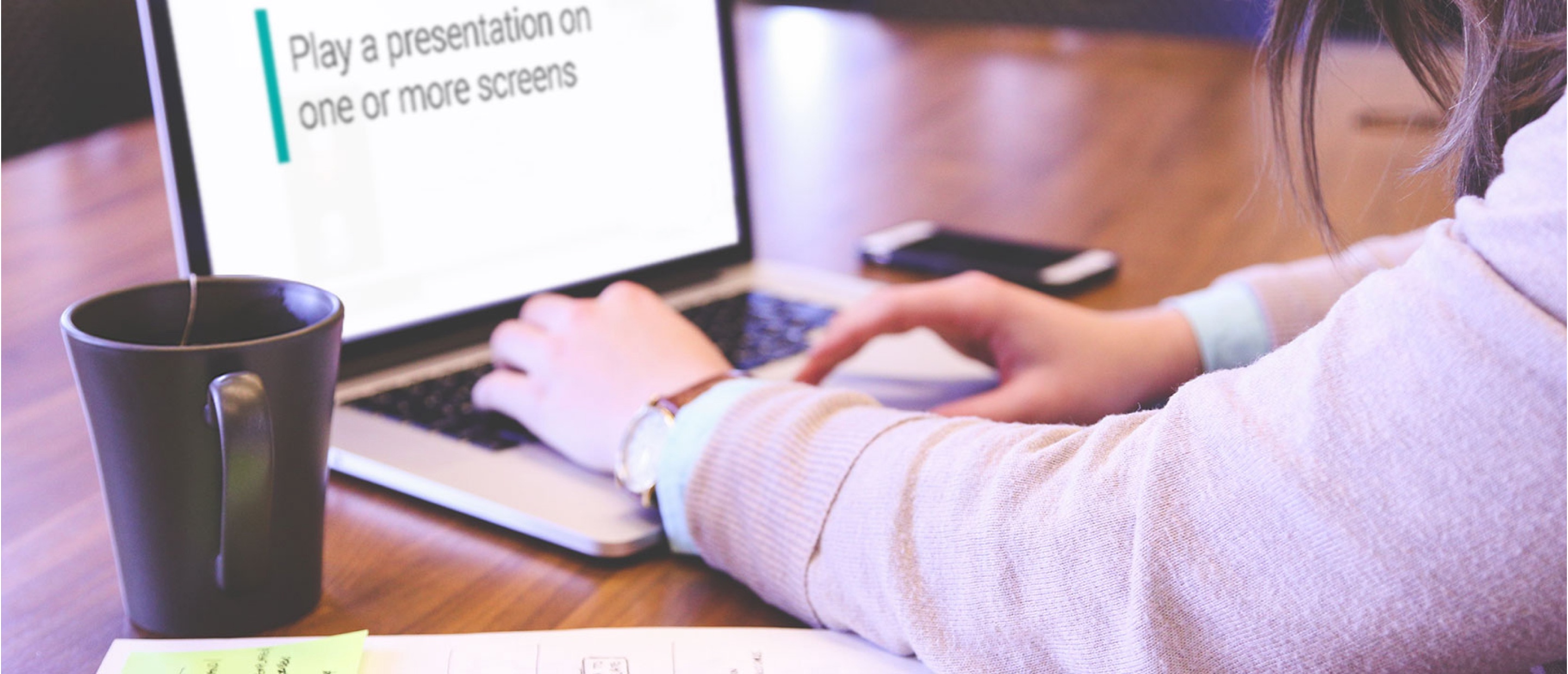 CleverLive Terms & Conditions
This CleverLive Terms & Conditions Agreement ("Agreement") governs provision of Services (defined below) by ClevertouchLive and Clevertouch Technologies. ("we," "our," or "us") and the person or entity that creates an account and accepts the Agreement's terms ("you"). This Agreement comes into effect when you click an "I Accept" button on our website. By accepting this Agreement you represent to us that you have the legal capacity to do so. If you are entering into this Agreement for a business entity, you represent to us that
you have legal authority to bind that entity and that the entity is validly organised and exists under the laws of the country of its formation.

Where any software is downloaded from the CleverLive site, downloading or using that software is acceptance of the software end user license agreement following.

Clevertouch Technologies End User License Agreement
Preface
This license agreement is a legal agreement between you, your employer (if used for business use) and Clevertouch Technologies on behalf of CleverLive.

By installing or otherwise using this software you agree to be bound by this agreement. This Agreement is governed by and shall be construed in accordance with the English law.

If you do not agree to the terms of this Agreement, you should not install or use this software.

Evaluation and purchase License
The following usage restrictions apply.
You may install this software on any quantity of personal workstations and use during the trial period for free.
The trial period is limited to 30 days since the first installation on any personal workstation.
When trial period is over you must pay for using this software in the future, or uninstall it immediately.
The quantity of simultaneously installed copies of the software cannot exceed specified at the time of purchase.

All of other uses and distribution models require authorization from the Clevertouch Technologies.

Redistribution.
You may not mass distribute the program by any ways (over the Internet, by E-Mail, on any media, etc.) without Clevertouch Technologies's permission. You may give this software package for evaluation to colleagues provided that the original distribution package is not modified.

Miscellaneous
You may not disassemble or reverse engineer or evaluate with the intention of copying any part or function of this software. You accept any attempt to disassemble or reverse engineer or evaluate with the intention of copying any part or function of this software makes you, your employer and any party instructing you to carry out said, liable for any financial losses CleverLive or Clevertouch Technologies may incur as a result of these actions. You may not rent or lease the software. You may not rent, lease or sell artwork created with this package unless with written permission of CleverLive per Clevertouch Technologies. Copyright of this software and all artwork created with the software is retained by Clevertouch Technologies.

You may not sell, resell, bequeath, hand over in employment or transfer the rights to this software (including your software license). All rights to the software (including any images or text incorporated into the software) are owned by Clevertouch Technologies. You should not publish, transfer or distribute by any way a serial number, license or registration key.

If you fail to comply with any term or condition of this agreement, this agreement will be terminated immediately and automatically without notice to you. You agree to promptly destroy all installed copies of the software product along with all its components and documentation, prior and replacement versions, and all copies and modifications thereof in any form.

Clevertouch Technologies. cannot guarantee that the software received not from our official website or original Clevertouch Technologies form is free from bugs, viruses or trojans. We advise you to download our software and its updates from our official website.

Clevertouch Technologies. reserves the right to modify any components of the program, change distribution ways and the license agreement without any notice to you.

TO THE MAXIMUM EXTENT PERMITTED BY APPLICABLE LAW, THE SOFTWARE AND DOCUMENTATION ARE PROVIDED "AS IS" AND THE AUTHOR DISCLAIMS ALL OTHER WARRANTIES AND CONDITIONS, EITHER EXPRESS OR IMPLIED, INCLUDING, BUT NOT LIMITED TO, IMPLIED WARRANTIES OF MERCHANTABILITY, FITNESS FOR A PARTICULAR PURPOSE, CONFORMANCE WITH DESCRIPTION, TITLE AND NON-INFRINGEMENT OF THIRD PARTY RIGHTS.

TO THE MAXIMUM EXTENT PERMITTED BY APPLICABLE LAW, IN NO EVENT SHALL THE AUTHOR BE LIABLE FOR ANY INDIRECT, INCIDENTAL, CONSEQUENTIAL, SPECIAL OR EXEMPLARY DAMAGES OR LOST PROFITS WHATSOEVER (INCLUDING, WITHOUT LIMITATION, DAMAGES FOR LOSS OF BUSINESS PROFITS, BUSINESS INTERRUPTION, LOSS OF BUSINESS INFORMATION, OR ANY OTHER PECUNIARY LOSS) ARISING OUT OF THE USE OR INABILITY TO USE THE SOFTWARE PRODUCT, EVEN IF THE AUTHOR HAS BEEN ADVISED OF THE POSSIBILITY OF SUCH DAMAGES. IN ANY CASE, THE AUTHOR'S CUMULATIVE AND ENTIRE LIABILITY TO YOU OR ANY OTHER PARTY FOR ANY LOSS OR DAMAGES RESULTING FROM ANY CLAIMS, DEMANDS OR ACTIONS ARISING OUT OF OR RELATING TO THIS AGREEMENT SHALL NOT EXCEED THE PURCHASE PRICE PAID FOR THIS LICENSE.

Should any term of these terms and conditions be declared void or unenforceable by any court of competent jurisdiction, such declaration shall have no effect on the remaining terms hereof.

Privacy.
CleverLive are committed to protecting and respecting your privacy. For the purpose of the Data Protection Act 1998 (the Act), the data controller is Clevertouch Technologies. Our main address is:
Europa House
Shield Road
Dartford
DA1 5UR

Information we may collect from you.
We may collect and process the following data about you: Information that you provide by filling in forms on our site www.Clevertouch.com (our site). This includes information provided at the time of registering to use our site, subscribing to our service, posting material or requesting further services (see below). We may also ask you for information when you report a problem with our site.

Our site offers information on services available to customers and the general public. If you complete an online form, which will usually include your name, contact details and other questions in relation to you and your business, we will use this information to fulfil your request. The information will not be used for any other purposes or released to any third parties.

If you contact us, we may keep a record of that correspondence.

Details of your visits to our site including, but not limited to, traffic data, location data, weblogs and other communication data and the resources that you access. You will not however be identified as an individual from our collection of this data.

IP addresses and cookies.
We may collect information about your computer, including where available your IP address, operating system and browser type, for the purpose of system administration. This is statistical data about our users' browsing actions and patterns, and does not identify any individual.

Access to information.
The Act gives you the right to access information held about you. Your right of access can be exercised in accordance with the Act. Any access request may be subject to a fee to meet our costs in providing you with details of the information we hold about you.

Changes to our privacy policy.
Any changes we may make to our privacy policy in the future will be posted on this page. You should regularly check the contents of this Privacy Policy to check for any updates to it.

Use of CleverLive Services.
We provide a variety of web services for digital signage management, and we refer to these as the "Services." You may only use our Services as provided in this Agreement. You agree to comply with all laws, rules, and regulations applicable to your use of the Services and our website. We may change or discontinue any of the Services at any time, or change or remove features or functionality of the Services from time to time. We will notify you of any material changes to or discontinuation of the Services, but cannot promise to deliver that
notification in advance.

Your Account.
You must create an account to access the Services. You must keep your account passwords secure. You are responsible for any activities that take place under your account, or that take place on or via any of your displays and other mediums. If any information you provide during registration is not accurate (or if we have reasonable grounds to believe so), we have the right to suspend or terminate your account and refuse to grant you further access to the Services. You cannot use our website for any illegal or unauthorised purpose, or to promote or make solicitations for any illegal or unauthorised activity and you cannot interfere with or disrupt the Services, or disobey any requirements, procedures, policies or regulations of networks connected to the Services. If you do, we may cancel your account without prior notice and your content may be lost.

Your Content.
Information stored on or linked to our site, and anything used in connection with the provision of the Services, is referred to here as "Content." Anything you upload or link to our site is your Content. You cannot use the Services to distribute, share or solicit Content belonging to third parties without proper authorisation from the owner(s) of that Content.

You must respect the proprietary and intellectual property rights of others (including trademark, copyright and trade secrecy) in creating your Content and you have sole responsibility for the accuracy, quality, integrity, legality, reliability, appropriateness, and right to use all of your Content.

We don't own any of your Content.
We may preserve and store your Content, and may also disclose your Content if required to do so by law or if we believe in good faith that such preservation or disclosure is reasonably necessary to (i) comply with legal process (e.g., subpoenas); (ii) enforce this Agreement; (iii) respond to claims that any of your Content violates the rights of third parties; or (iv) protect the rights, property, or personal safety of us, our users and the public.

The Services may contain third party advertisements or materials, and/or links to third party websites that are not owned or controlled by us. We have no control over, and assume no responsibility for, the content, privacy policies or practices of any third party websites. In addition, we do not and cannot censor or edit the content of any third party website. By using our Services, you release us from liability arising from your use of any third-party website or as a result of any third party presence on our site.

If we receive notice from any law enforcement department in any country with the appropriate jurisdiction ("Copyright Law"), we will comply with the requirements of the applicable law. This may mean that your Content is removed or that access to it is blocked. If we receive a notice under a Copyright Law related to your Content, we will notify you of the actions we are taking.

By accepting this Agreement, you give us a license to use your company logo (if you have one) for the limited purpose of indicating, on our website, that you are one of our customers. If, after acceptance of this Agreement, you wish us not to use your logo in this way, just notify us and we will cease using it.

Our Content. Our Content is either created by us, used by us under an open source license, or is licensed to us by the holder of the applicable intellectual property rights. By using our Services, you agree that our Content is provided for informational purposes only, and that we have no liability to you for any inaccuracy or deficiency in it.

Security and Privacy.
We do not sell your information, or information about you, to any third parties, unless you give us written permission to do so.
We implement a wide range of security measures to protect your stored data against accidental or unlawful loss, access or disclosure. However, your data whether stored on an in-house server or on the CleverLive cloud can never be guaranteed. We recommend you consider the content you intend to store and the additional benefits of the CleverLive cloud before making your decision.

You understand and agree that as part of the Services, you may receive certain communications from us, such as account creation confirmations, service announcements, administrative messages and any of the opt-in newsletters. You will be able to opt out of most of these communications, but not others (such as those concerning your account, displays, users and other administrative or monitoring matters).

Paid Services; Payments.
The pricing of those Services for which we charge a fee ("Paid Services") varies from product to product. Before you place an order for a Paid Service, our site will show you the price and payment terms that apply. By placing the order, you agree to those terms.

Malfunctions may occur in the delivery of Paid Services from time to time, despite our best efforts. If a Paid Services loses functionality, please report this to us as soon as possible. If this happens, we will attempt to determine the amount of time functionality was lost, and will reduce the fees payable in an amount we deem appropriate to make up for the lost functionality.

Fees for Paid Services will normally include applicable taxes and duties, including value added taxes ("VAT"). You will provide us any information we reasonably request to determine whether we are obligated to collect VAT from you, including your VAT identification number. If you are legally entitled to an exemption from any sales, use, or similar transaction tax, you are responsible for providing us with legally-sufficient tax exemption certificates for each taxing jurisdiction. We will apply the tax exemption certificates to charges under your account occurring after the date we receive the tax exemption certificates. If any deduction or withholding is required by law, you will notify us and will pay us any additional amounts necessary to ensure that the net amount that we receive, after any deduction and withholding, equals the amount we would have received if no deduction or withholding had been required. Additionally, you will provide us with documentation showing that the withheld and deducted amounts have been paid to the relevant taxing authority.

To defend and indemnify us as provided in the Indemnity section below from any lawsuit or other claim their customers bring against us, unless we have a separate contract with that customer, and the lawsuit or claim arises from matters covered in our contract with the customer.

Term and Termination.
The term of this Agreement begins when you accept it and continues until terminated by you or us. You may terminate this Agreement for any reason by (i) providing us notice and (ii) closing your account for all Services. We may terminate this Agreement for any reason by providing you 30 days advance notice. We may also terminate this Agreement immediately upon notice to you if you take any act in violation of this Agreement, if we believe providing the Services could create a substantial economic or technical burden or material security risk for us, or if we decide that termination of the Agreement is reasonably necessary to keep us in compliance with any law.

Upon any termination of this Agreement all your rights under this Agreement immediately terminate; you remain responsible for all fees and charges you have incurred through the date of termination, and the provisions on Indemnity will survive termination.

If you have prepaid for Services, we do not issue refunds for the month in which termination occurs, unless required by law to do so. Your payment for Services is for a 12 month period, not per monthly.

After termination, you may retrieve your Content only if you are not in breach with any provisions of the Agreement, and we determine that you have the legal right to possess such Content (i.e., we determine that you are not violating copyright laws).
Account Deletion
We reserve the right to delete dormant accounts permanently from our servers. Accounts will be deemed inactive should there be no user activity for at least 6 months. An account that is not logged into for this period will be deemed dormant and subject to deletion. No written confirmation will be required to carry out this action.

Force Majeure.
We will not be liable to you for any damages you suffer where our failure to perform is caused by events beyond our control, including without limitation Acts of God or the public enemy, war, terrorism, failure of communications or electricity networks, or the laws of any government or governmental agency.

No Warranty; Limitation of Liability.
The services are provided "as is." ClevertLive make no representations or warranties, express, implied, statutory or otherwise, regarding the services, including any warranty that the service offerings or third party content will be uninterrupted, error free or free of harmful components, or that any content, including your content or the third party content, will be

secure or not otherwise lost or damaged. Except to the extent prohibited by law, we and our affiliates and licensors disclaim all warranties, including any implied warranties of merchantability, satisfactory quality, fitness for a particular purpose, non-infringement, or quiet enjoyment, and any warranties arising out of any course of dealing or usage of trade.

CleverLive are not liable for any indirect, special, consequential or exemplary damages, nor are we responsible for any compensation, reimbursement, or damages arising in connection with: (i) your inability to use the services; (ii) the cost of procurement of substitute goods or services; (iii) any investments, expenditures, or commitments by you in connection with this agreement or your use of or access to the services; or (iv) any unauthorized access to, alteration of, or the deletion, destruction, damage, loss or failure to
store any of your content or other data. In any case, our liability under this agreement will be limited to the amount you actually pay us under this agreement for the service that gave rise to the claim during the 12 months preceding the claim.

Clevertouch recommends your Clevertouch media player is hardwired to your network. Wifi is supported on most Clevertouch media player models, however, hardwiring offers more consistent and reliable connectivity.

Clevertouch is not responsible for the connection of your Clevertouch player to your network or the internet. This is the responsibility of the end user and carried out by your IT service provider (in-house staff or external consultant/contractor).

Clevertouch does not, and cannot, control the flow of data to or from your network and other portions of the internet. Such flow depends in the most part, on the performance of internet services provided or controlled by third parties such as your internet service provider and/or IT service provider (in-house staff or external consultant/contractor). At times, actions or omissions of such third parties can impair or disrupt connections to the internet (or portions thereof) and Clevertouch cannot guarantee that such events will not occur. Accordingly, Clevertouch disclaims any and all liability resulting from or related to such events.

For optimum results Clevertouch products store media content on Clevertouch media players and are not reliant of high speed, good quality internet connection, unless the customer chooses to play live steaming website content from the internet. Clevertouch products allow the display of third party websites as part of a digital signage presentation and Clevertouch are not responsible for the reliability of any third party websites and in particular issues caused by 'buffering' of streaming services or other issues where the third party content is not correctly displayed, often due to issues with the websites themselves or the network connectivity between them and the Clevertouch media player.

Customers displaying third party website content are responsible for ensuring they are legally entitled to do so and adhere to all copyright laws and regulations with respect to content included within their digital signage.

Indemnity.
You will indemnify, defend, and hold us and our officers, directors, employees and agents, harmless from and against any and all claims, demands, actions, suits, prosecutions and other proceedings brought by or on behalf of any person not a party to this Agreement (collectively "Claims"), and will pay all resulting damages, liabilities, penalties, judgments, settlements, expenses (including reasonable attorneys' fees and costs) (collectively, "Losses") arising out of or relating to any third party claim concerning: (a) your use of the Services; (b) breach of this Agreement or violation of applicable law by you; and (c) any claim involving alleged infringement or misappropriation of third-party rights by you and/or your Content. If we are obligated to respond to a third party subpoena or other compulsory legal order or process described above, you will also reimburse us for reasonable attorneys' fees, and for our time and materials spent responding to the third party subpoena or other compulsory legal order or process at our then-current hourly rates.
GDPR
On signing up to CleverLive you accept that we will contact you as required for the purposes of maintenance, upgrades, downtime, and similar and that you are agreeing that this is a condition of use to ensure you are notified of all platform activities. To remove your details from our system please email [email protected] to have your account deleted.