Those of us born before 2000 see the world in a fundamentally different way from most students – and let's face it, that will be most of us! Like it or not, Generation Z is wired differently. Since the moment they were born they've been exposed to socially connected digital technologies – they spend their time watching vlogs on YT, recording Let's Plays on Twitch, and Building a following on SnapChat and musical.ly, all with the expectation that their Personal Brand will take off online. This is the world in which they live, play, innovate, collaborate, and learn – they are the first generation of Social Natives.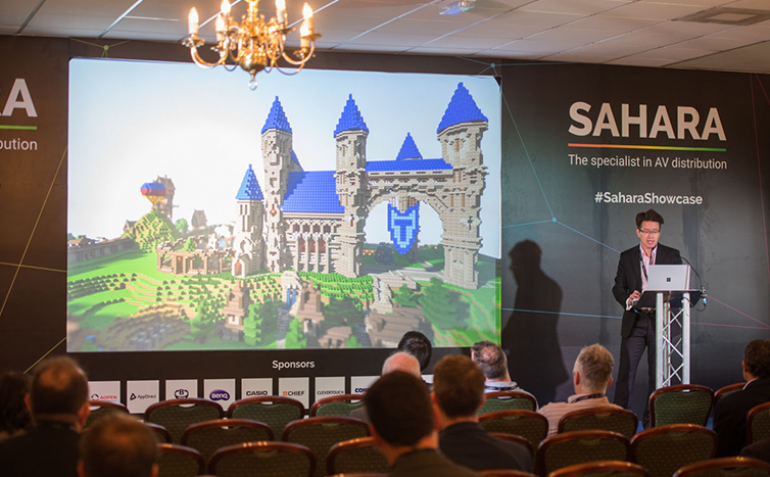 ​​​​​​​
As one of the world's foremost experts in Educational Technology, Dr. Tse believes that rather than controlling access to technology and trying to maintain the status quo, schools need to embrace the digital tools that allow learners to express themselves, and make them a fundamental part of the learning experience.
Left to their own devices and on their own time, learners are creating things with technology that they are proud of and want to share with friends. Minecraft for instance encourages children from a young age to collaborate, communicate, problem solve, think critically and create amazing worlds that they can't stop sharing with their friends. This same passion and creativity could transform children's attitudes towards learning and improve student outcomes.
"Our connected technology is turning learning into an always on resource. We need practical tools that support learning both inside and outside of the classroom. For instance, online video is fundamentally changing content delivery in the classroom," remarks Dr Tse.
"We need to create schools that work for the kids, not just the adults – we need to create spaces and environments that reflect the real world and adequately prepare our kids for it."
About Dr. Tse
Dr. Edward Tse is the Director of Education Strategy at NUITEQ®. He served as an External Research Program Manager at SMART Technologies, where he was one of the primary inventors of the first MultiTouch Table Product for Education, the SMART Table. He also holds a Doctor of Philosophy (Ph.D) in Computer Science and a Master of Science in Computer Science from the University of Calgary.