When you first log into your device, there will be a prompt asking you whether you want to make the change to the new interface. For the next three months, you will get the choice to use the existing interface or the new one.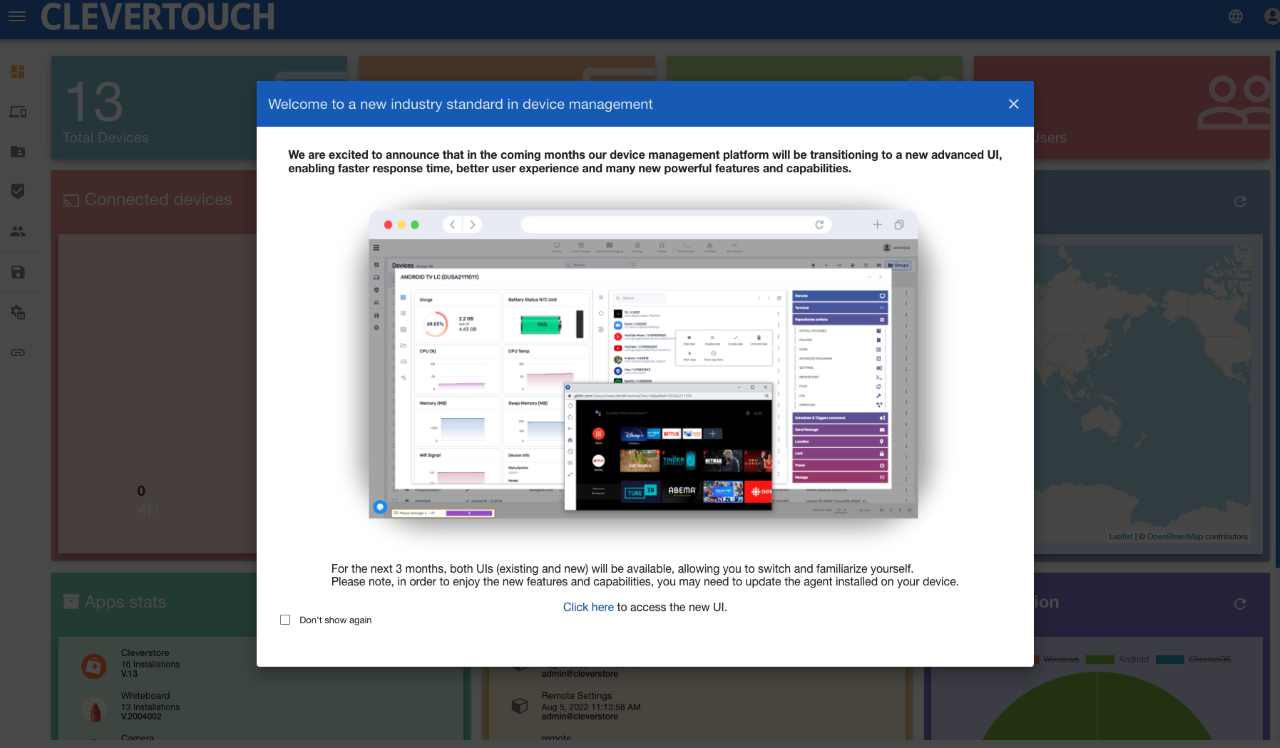 New interface features
We are now offering support for single sign-on with Google and Microsoft, as well as the ability to vew recently enrolled device history. These changes help keep your organisation secure and running healthily.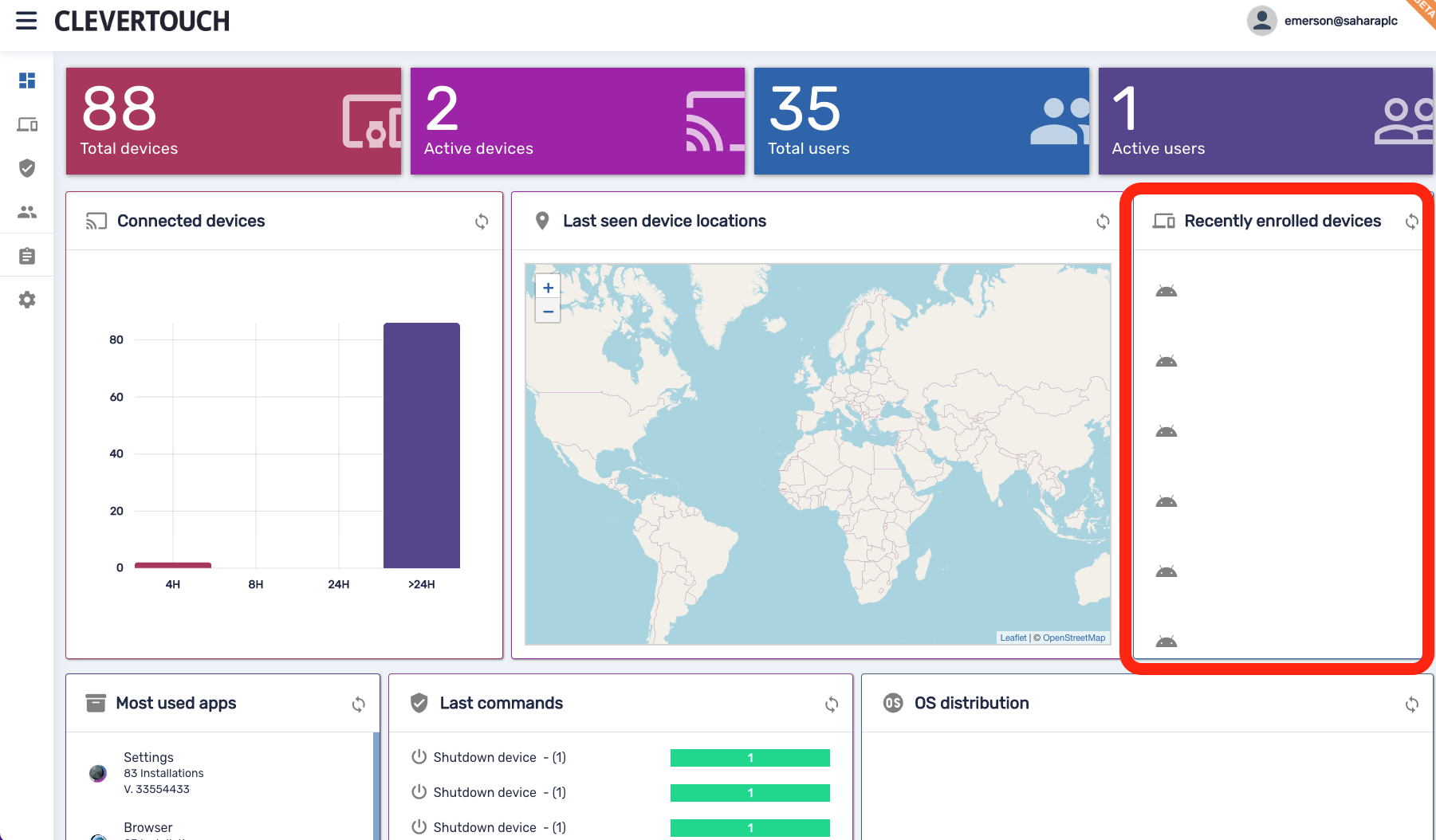 ​​​​​​​

The new dark theme! Add a stylish look to your MDM interface.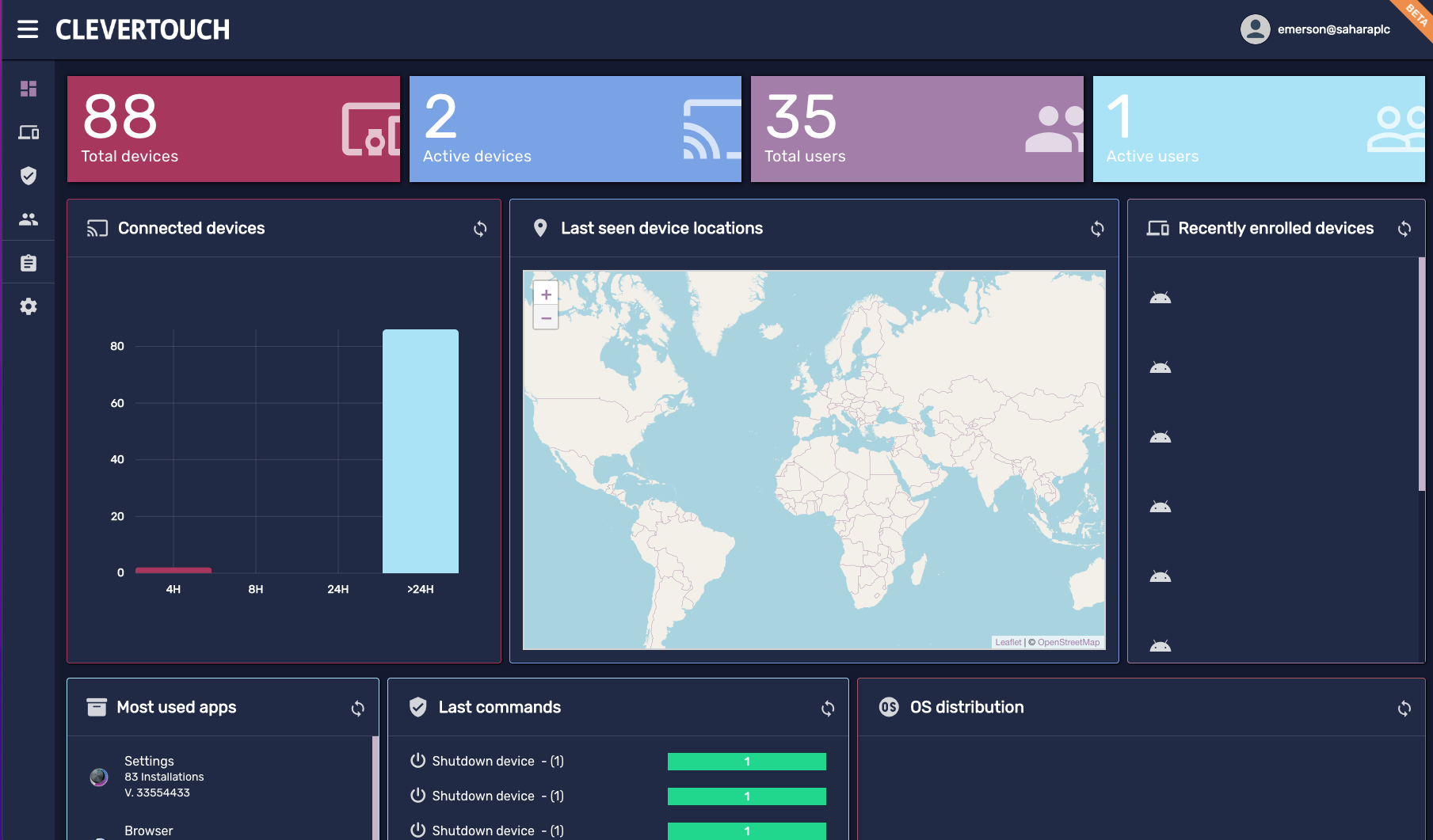 You can revert back to the classic UI at any time by clicking this button.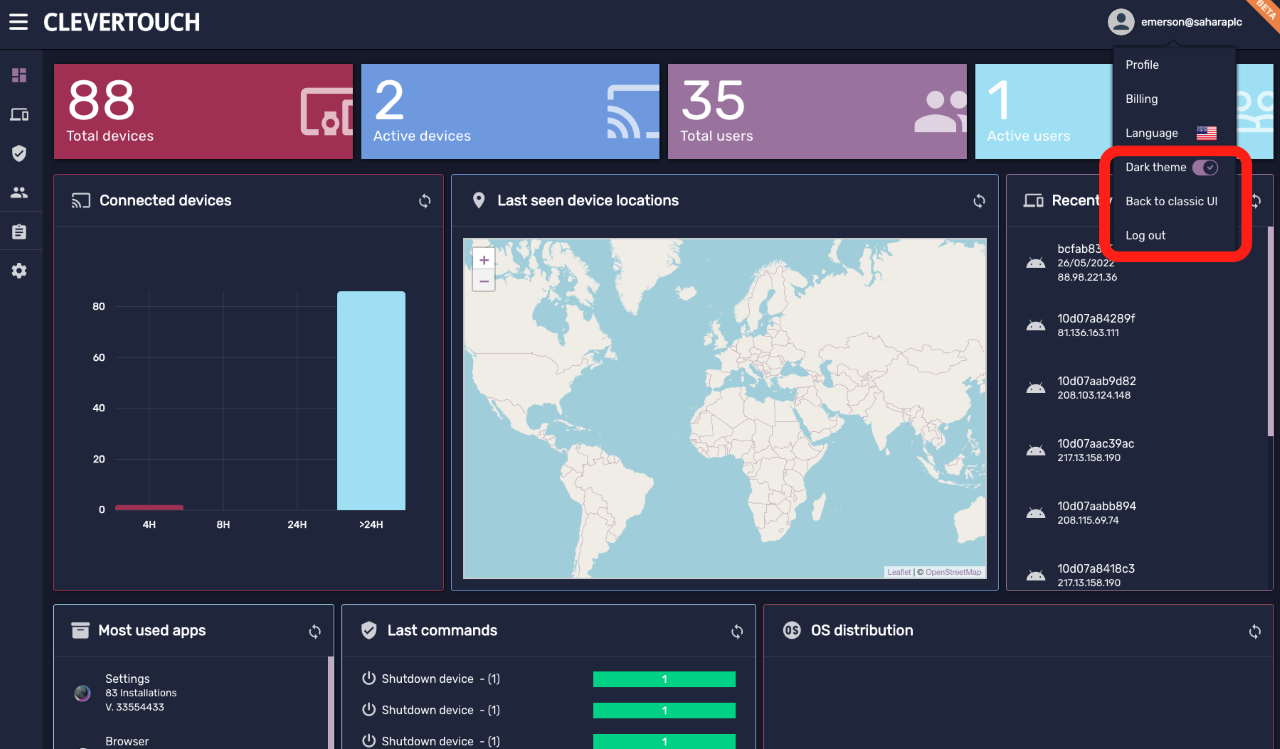 We understand how important security is, so you can now enable 2FA (two factor authentication). You can either scan a QR code, or manually insert code from Google Authenticator, LastPass Authenticator, or many more reputable vendors.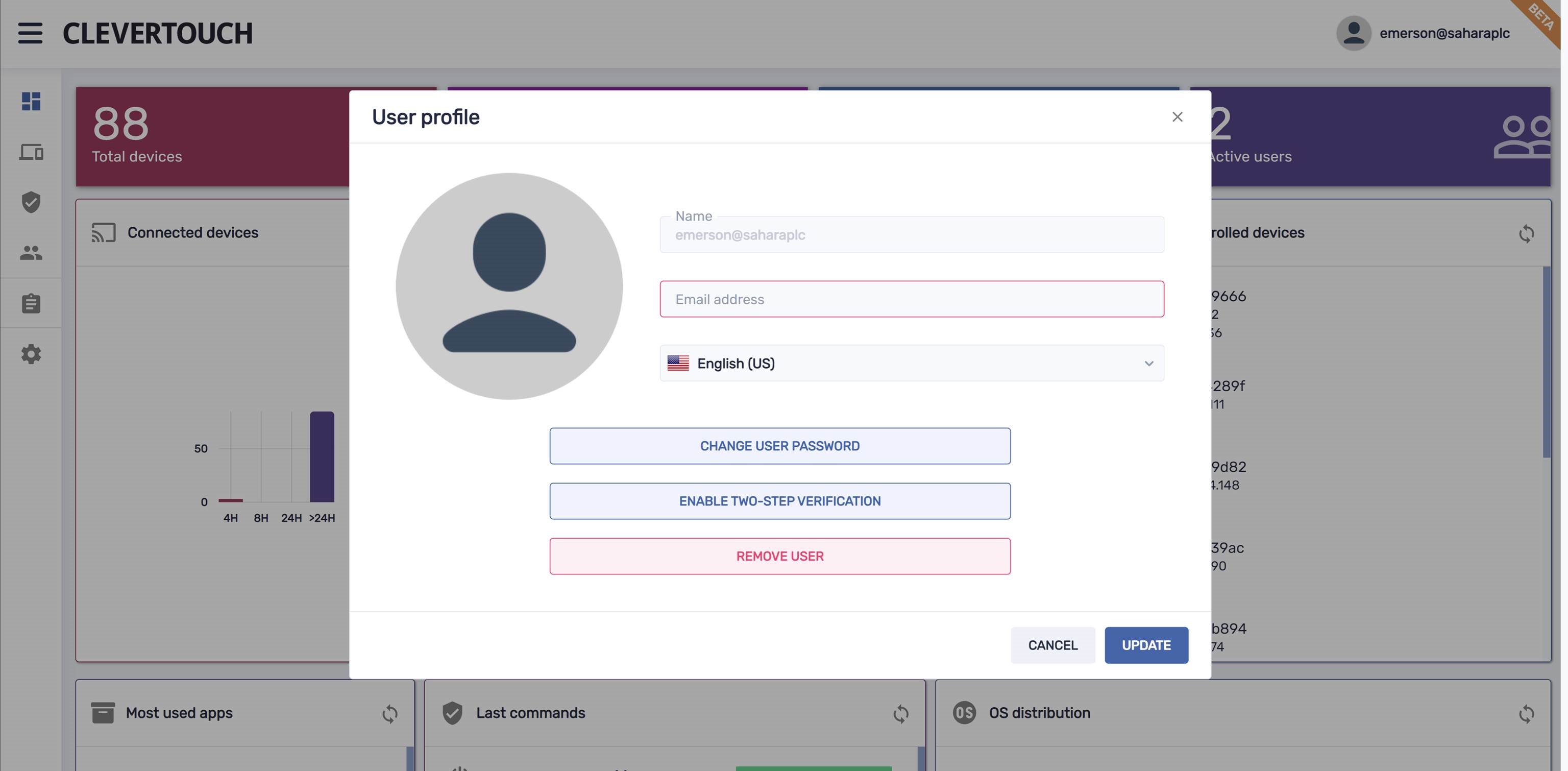 The new and improved device screen, showing more information about who is connected. You can now see the IP address, MDM version, WiFi information, and opperating system version and model of connected devices. This will further help your organisation stay secure, safe, and up to date.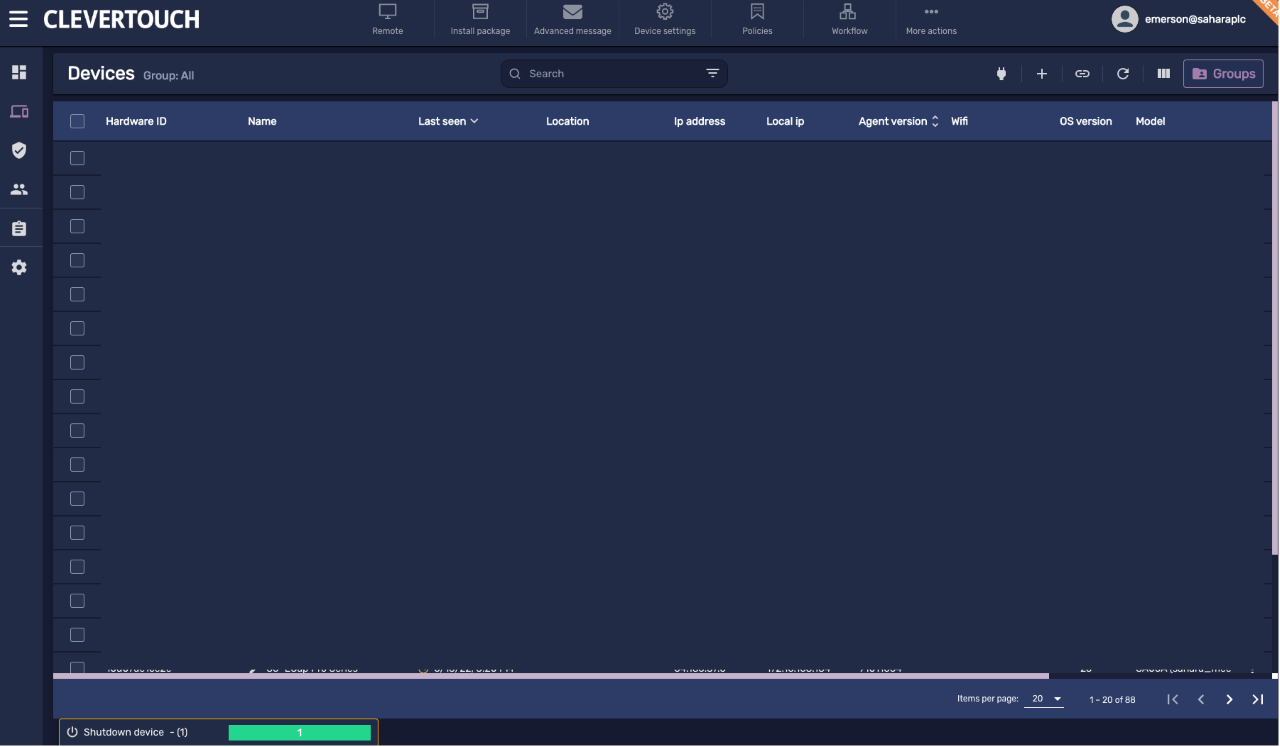 Device information now provides more intelligence, showing properties, file system, and storage statistics.
Policies and Kiosk have been separated. Policies will apply on the device launcher, enabling you to block apps and moderate websites with the Radix secured browser. You can also activate a policy with a team, or set network triggers and add settings.
We hope you like the update, and look forward to hearing your feedback.