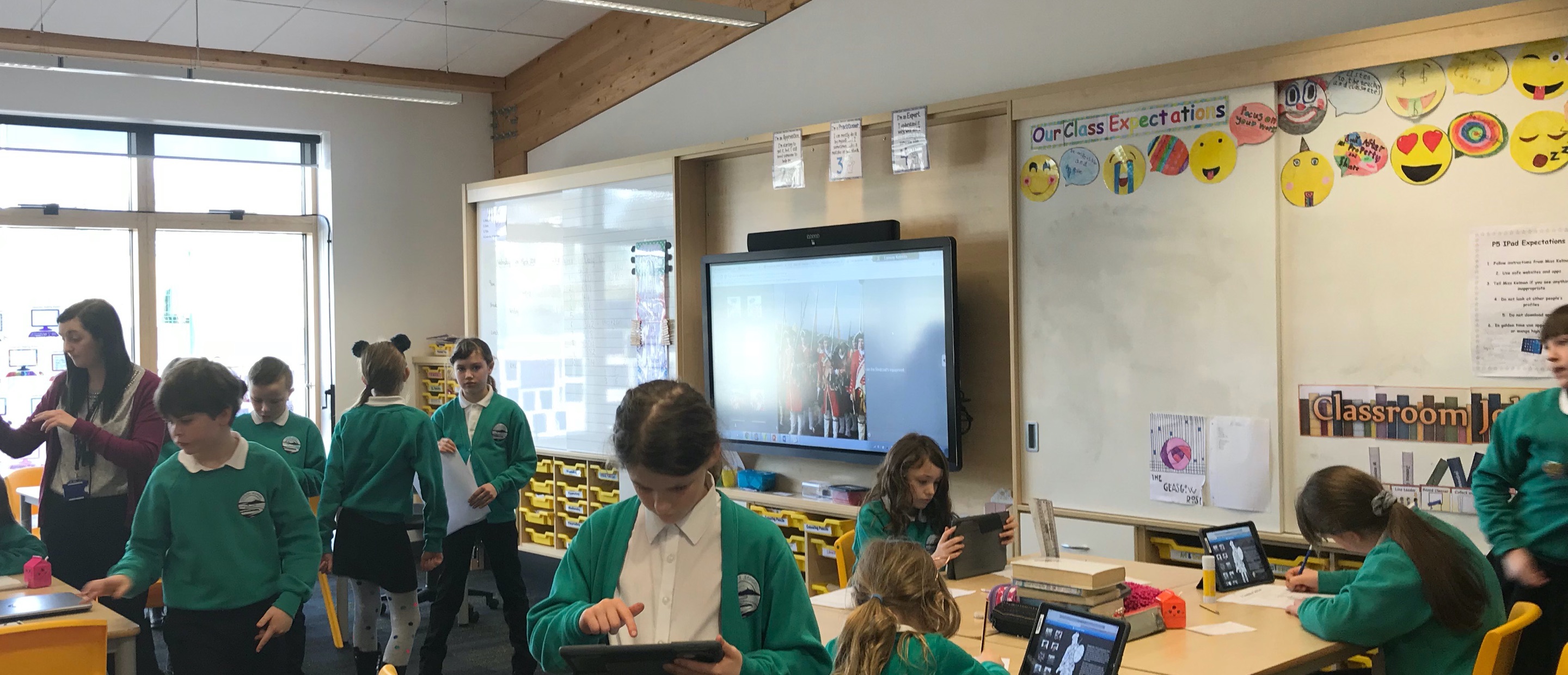 Clevertouch equips Aberdeenshire schools with the latest AV technology
102 Clevertouch displays installed across Aberdeenshire. Aberdeenshire Council in Scotland is one of the latest organisations to invest in Clevertouch technology through its schools' modernisation programme.

Home to 150 primary schools, 17 secondary schools, and 4 specialist schools, Aberdeenshire Council has begun investing in technological solutions to provide its 38,500 students with the facilities that will best extract their full potential. This is part of the council's new build scheme which requires all newly built school facilities to be kitted out with the latest educational technology innovations.
As Graeme Slapp, technology development manager at Aberdeenshire Council stated, "We see technology as something that should be across all learning, not something that's timetabled or that you have to go somewhere else to do."
The development of two new schools, Uryside and Kinellar, has been central to this new build scheme. Currently, Aberdeenshire Council has invested in 102 Plus Series screens, with 17 being installed in the newly built Kinellar School; one for each of its 16 classrooms, as well as its nursery and general studies/music room.
During the selection process, Graeme was impressed with the additional features of the Clevertouch range over its competitors, making it a perfect fit for teachers. The high quality and sturdy nature of the screens, as well as the wide selection of in-built apps, delivered the durability and flexibility required in a fast-moving educational environment. Additionally, the schools have been kitted out with laptops and iPads, making the AirPlay functionality of the Plus Series key to integrating all technology into the front-of-class screens, driving pupil engagement.
The Cleverstore was also an important element in the decision to go with Clevertouch, as Graeme says, "We were interested in the Cleverstore feature of Clevertouch screens. It provides an area where you can download approved apps that are ad-free and totally free." This has given teachers the freedom to expand their teaching techniques with a wide variety of education-related apps.
Tying this together was the training provided by James Miller, regional manager for Clevertouch, the training team visited the schools, speaking with the teachers to discover what they wanted from the screens. Following this, the team formulated a training regimen that met the teachers' needs, and then returned for a follow-up session to ensure that the teachers were getting the most out of the screens.
"For my job, the most rewarding thing is seeing the teachers get enthused about a product" said James. Katie Budge, headteacher at Uryside School added "It was engaging, it was inspiring, and it worked at the level of each member of staff".
From installation, through to training, Clevertouch has helped Aberdeenshire Council fulfill its technology ambitions, bringing functional and effective education tools to the classroom.
"We're now able to deliver learning and teaching that is modern and progressive."