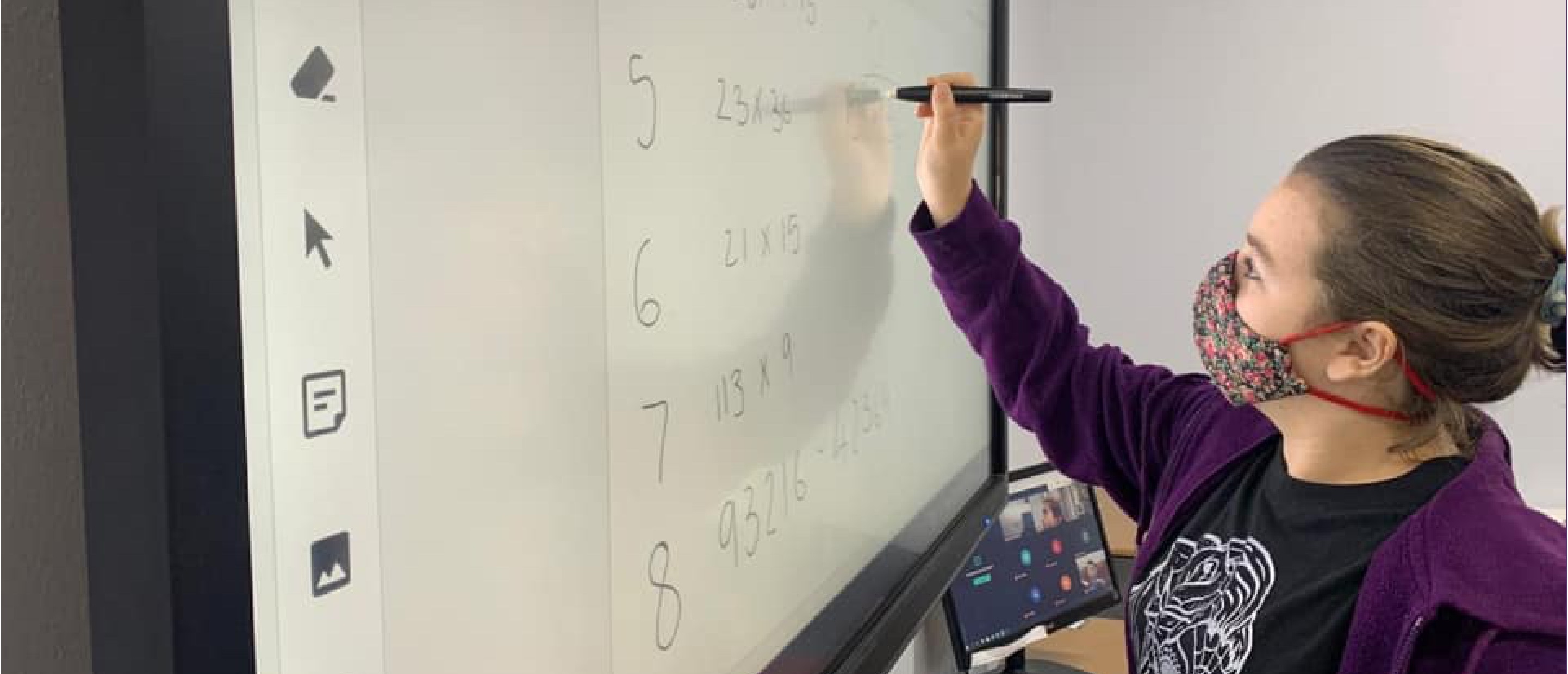 Using Clevertouch in the post-Covid classroom
We spoke to Lauren-Leigh Sterrenberg, the Head of School at Lakeside Education Academy, SA.
After several weeks of school closures, children are now heading back to school. What does the post-Covid classroom look like and how can technology help? We spoke to Lauren-Leigh Sterrenberg, the Head of School at Lakeside Education Academy, an independent school in South Africa, about their experiences.

Lauren, what happened when lockdown started?
We closed the school completely, all of our students had to learn at home, and we were conducting fully-online classes. Our teachers and learners had to adapt quickly and through this, we were able to keep on track with our curriculum delivery. We have used technology to support home-learners through our virtual school. Class sessions are recorded and are able to be re-watched to help catch-up.

What is the situation in the school now?
We have now partially re-opened the school. Towards the end of term 2 we had 30% of learners at physical school, and 70% of learners online. Through the use of collaborative software and award-winning interactive technology, together with a professional audio visual system, we are able to leverage the important interactive class environment into the virtual space. Our virtual learners are able to observe, hear and interact with the teachers as well as other learners both in the physical and virtual class. We believe that this interaction is an important part of the learning process.

How has Clevertouch helped your students who are learning at home?
We are using Clevertouch to bring the physical classroom to our virtual learners. Learners at home have access to their teacher and are participants in the classroom experience, together with our physical students. Our virtual learners receive real-time instruction and benefit from valuable in-class discussions between teacher and physical learners, and are able to be a part of the conversation.