Nomios New Workspace – Better than being at Home!
Nomios design, secures, and manages the digital infrastructure for large and small organisations and are a leading partner for large security and network technology vendors, Juniper Networks, F5 Networks, and Fortinet. Earlier this year, Nomios took a bold step in moving into new premises in Basingstoke. The pandemic pushed them from an activity-based workforce to one that focuses on a working experience that puts video collaboration at the heart of the organisation. This new office needed to be a better place to work than the home offices employees had become accustomed to. What Pioneer achieved for Nomios was workspaces that made meetings more collaborative, smoother, more productive, and more inspirational In addition, through the use of clever acoustics and technology, they made going to the office a more desirable alternative to home working.
Snapshot
Nomios are trusted experts in cyber security and cloud networks, securing applications, users, and critical network infrastructure.

Vision statement: We are constantly identifying industry trends and disruptions, then innovating to get ahead of future customer needs—creating services and solutions that help the world's leading organisations deliver their critical products and services faster and with the highest levels of flexibility, security, performance, and support.
Challenge
Nomios had humble beginnings in a kitchen; it has grown massively over the past eight years. It acquired new office space to accommodate plans, such as creating an academy for graduates and ex-military staff.
The company's employees worked from home during the coronavirus pandemic. Two things became apparent. Firstly, video conferencing and home working would remain a staple in the business's future. Secondly, maintaining Nomios' culture and employees' mental health was fundamental to its success; it had to create a space where people wanted to be, work smarter, and be happier. Technology allows Nomios to do so securely and intuitively.
Marketing Director David Eighteen said: "The new office had to be better than being at home! The technology combined with the office design and layout was a game changer! The ability to collaborate on touchscreens with colleagues that record all your notes and scribblings and then email them to your laptop ready for your next meeting is a cool touch."
Managing Director Richard Butcher explained: "We are a cyber security company, so security for us was a huge consideration during this project; there are protocols we had to consider when looking at the technology and how it would work for us. It was extremely important. Touch technology also needed to be looked at not just from an ease-of-use perspective but in terms of security!"
"Working with Pioneer, we have an office as secure as it is practical. The acoustics in every meeting space has been planned and implemented perfectly. The secure Clevertouch room booking system ensures people don't mistakenly interrupt important meetings. Every piece of kit implemented is being used, helping us deliver a better service to our customers, partners, and employees. It makes this a great place to work."
The project covers two floors, comprising 12 different workspaces/areas. The main meeting room divides into two smaller rooms where the audio equipment is connected to a touchscreen, facilitating video calls in one room while permitting other users to work on a Clevertouch panel in the other room simultaneously.
Employees use personal devices to operate the CleverLive room booking system. The clever QR code allows visitors to register and let the staff member they are visiting know they have arrived. We have also installed several LG, and Philips monitors throughout the space to allow staff to hook up their laptops and work collaboratively wherever suits them.

Approach
The marriage of collaboration and simplicity is key within the new post-pandemic world of work. In this scenario, we aimed to create an environment where any user, regardless of skill level, can turn up and use a room to its full potential and utilise the booking system to book the spaces dynamically, reducing wasted "empty room" time.
Pioneer's solution for Nomios bridges any skills gap by utilising the latest technologies and integrations. One of the key designs, especially for the 2/4 person meeting spaces, is any user with a USB-C enabled laptop only has to plug in a single cable to receive full service from the AV system in the room, which delivers network connectivity and essential power.
In the larger huddle spaces, we partnered with Clevertouch and Displaynote to enable a single touchscreen Teams experience and a Poly camera and sound system, allowing full collaboration using Teams on Windows and all the features that encompass it.
The boardroom utilises both Teams Room on Windows and the Barco Clickshare solution delivering a seamless sharing experience accessible to everyone. Removing obstacles and points of confusion was essential. The AMX touchscreen on the wall enables users to power up the screens and decide if the divisible room is split or open, and then the whole system is run using a Teams Room touchscreen by Poly on the boardroom table.
We eliminated user-experience obstacles by configuring a divisible room sound system powered by Biamp. We also removed the need for manual camera framing by integrating the Huddly L1 camera and its smart auto-framing technology. It means users in the room join their scheduled call utilising the single-tap "join now" feature presented by the Teams Room. Alternatively, they can start an ad-hoc call and invite their users right there and then.
When someone wishes to share their desktop, they plug in a Clickshare dongle and simply press the button. The system instantly knows you want to present, and when the room is open, it intelligently shares the content feed to the screen in the rear of the boardroom, creating a repeater screen.
Utilising the CleverLive platform for room booking permits the use of the same diary as the room system to provide seamless, up-to-date room booking delivered to screens mounted on the room's exterior. It means room booking panels remain up-to-date when meetings are cancelled or removed from the diary, allowing other users to book ad-hoc meetings with the touch-enabled booking panels, in line with customers' branding.

Outcome
The project led to increased attendance at Nomios' office, surpassing the pre-pandemic level. Staff have breakfast in the bar area, watch the news and use two installed Peloton bikes hooked up to a Clevertouch Touchscreen to participate in fitness classes during the day rather than dashing to the gym. This is made possible by the audio-visual equipment. Additionally, the dual 75" screens and spot-on visual and audio in the meeting rooms allow employees working at home and those in the office to feel like they are in one room, ensuring that Nomios team no matter where they are located keep that sense of belonging and comradery that has been so core to the company's success.
The addition of video conferencing has allowed the company to broaden its recruitment pool, subsequently taking on 50% more people in the last couple of months and expanding its graduate scheme to accommodate candidates outside its 30-mile radius.
Employees changed how they interact in the office; silos are gone, and departmental segregation no longer exists. Friendships are not confined to colleagues within departments. Instead, they are based on how employees choose to work – some spend their day seated in the kitchen bar area or at the same desk whilst others move around the office throughout the day. The result: productivity has increased, and "office politics" is not even considered. When people can work where they want, they are not annoyed by others, so it is a 'win-win' for everyone.
"We don't tell our staff where to work or when to come in because, with the help of Pioneer, we have created a space that is better than being at home. The technology is more secure, faster, and has better sound and image quality. This workspace exceeds being at home. It allows people to be around others, collaborate and work better, and we love it." Richard Butcher, Managing Director at Nomios.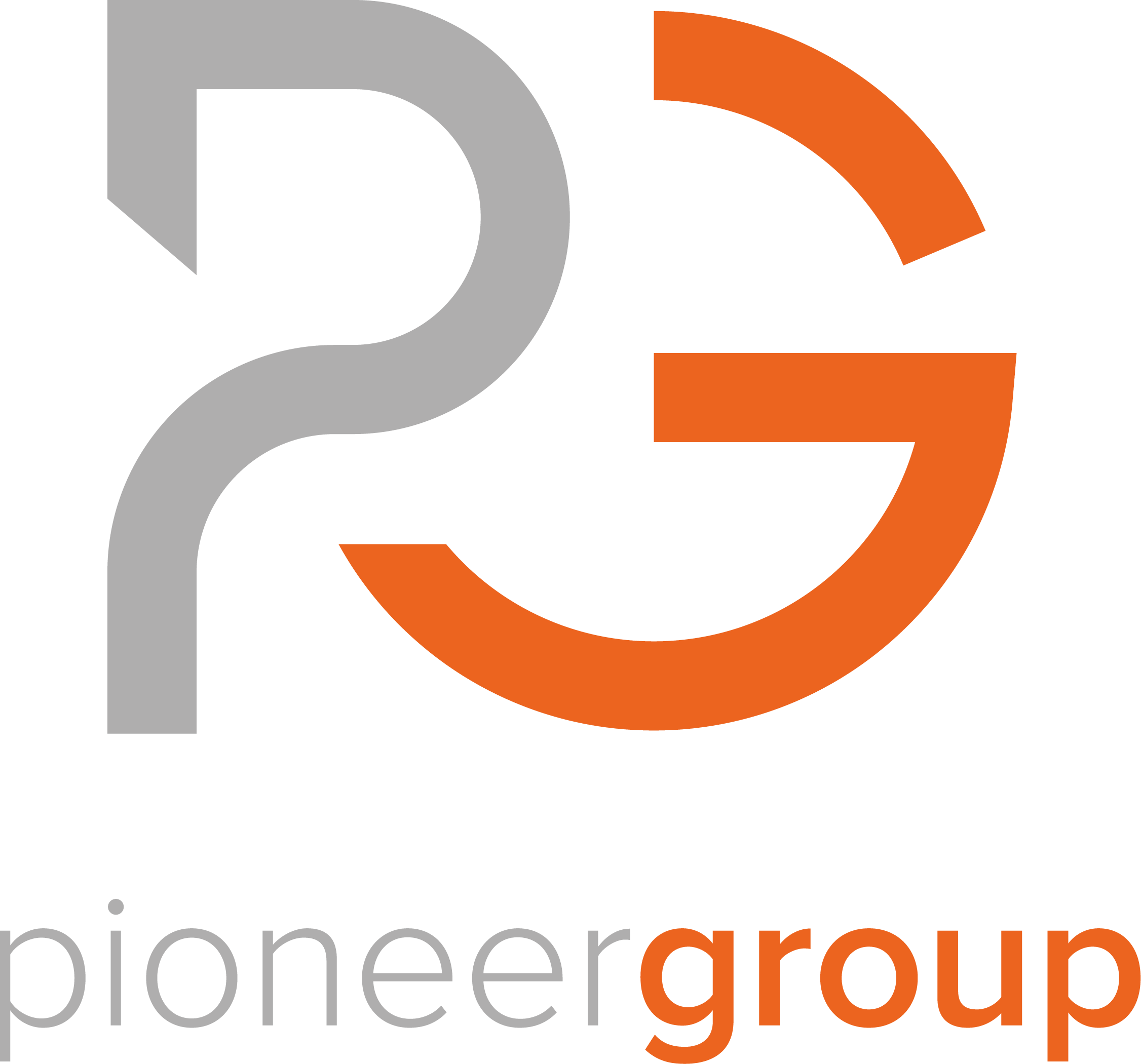 We want to thank our Clevertouch partner Pioneer for introducing Clevertouch Solutions to Nomios. We appreciate your ongoing efforts to share Clevertouch Technologies with schools and businesses.