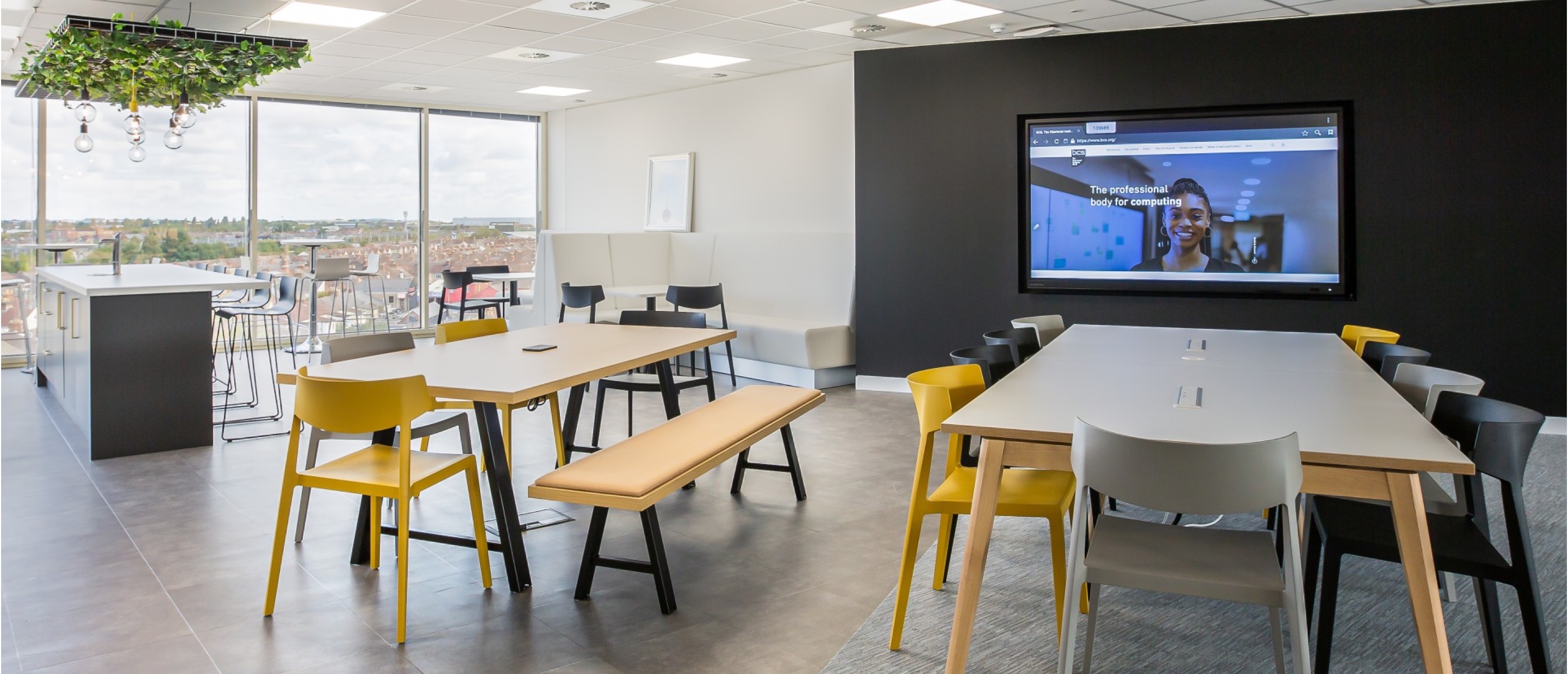 The British Computer Society
With a bold and ambitious focus on going digital-first, The British Computer Society (BCS) built a new eco-system using Clevertouch Technologies. Hazel Reason, The Senior Facilities Manager at BCS explains why they undertook this transformation: "After receiving news of a lease surrender, we faced the immense challenge of relocating 260 staff members. The transition from office-to-office made me realise we only had a few video screens and some old projectors. One of our key principles for this new project was to make sure we were 'digital first' by investing in technology which improves communication and collaboration."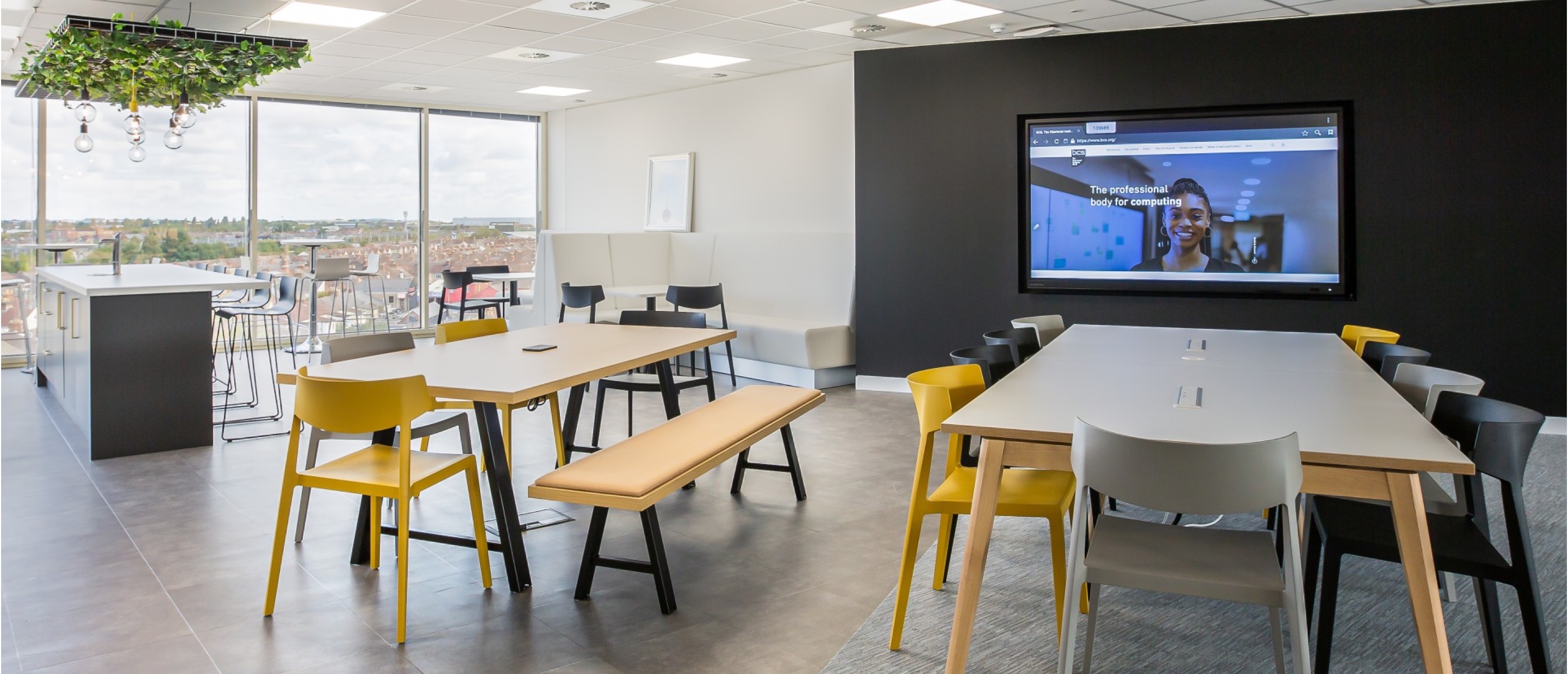 Following the selection of a new office, BCS switched its attention to finding cost-effective, state-of-the- art touchscreens which allowed their team to meet in open spaces, collaborate in meeting rooms and have colleagues remotely share a screen.
Getting the right solution at the right price is always a challenge, especially when rolling out a new eco-system, something which IDNS were able to help with: "For every pound, we spent we wanted two-three uses out of the product. The Clevertouch screens provided the functionality of a whiteboard, presentation board and communication screen, giving you an all-in-one experience and great value for money.
The open-areas in the new office include six Clevertouch touchscreens which enable open communication. I love the latency and the 20-touch-point screen whilst our staff love the fact it's so easy to use."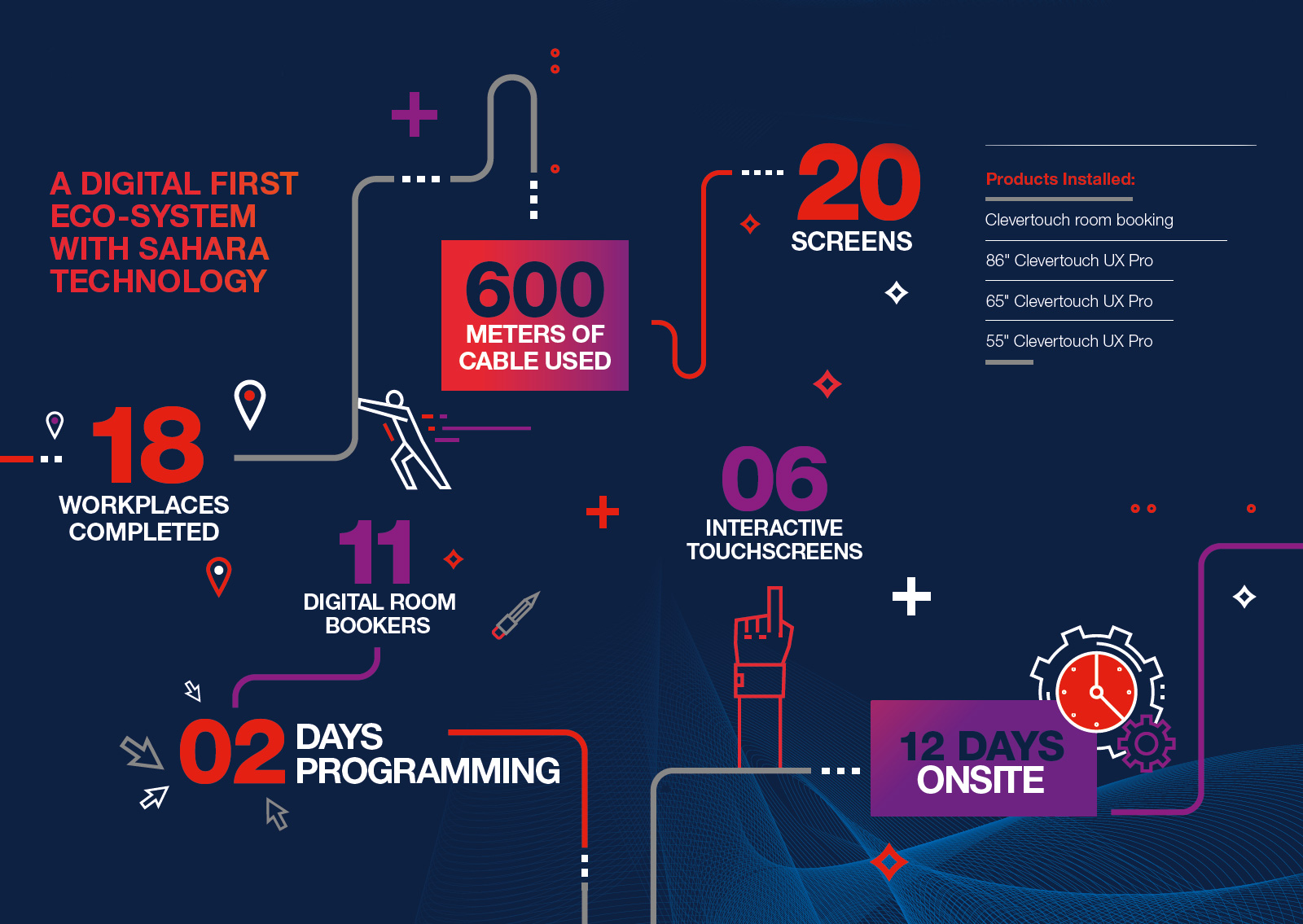 With six Clevertouch UX Pro touchscreens selected, BCS fixed their attention on how people liked to be contacted. Their research found an inclination for email and video contact and that's where Clevertouch came in: We use the Clevertouch Media Player when we have a video presentation from our CEO, we can cast it to reception area onto our 75-inch display screen whilst having the sound played across two floors through our sound system. This new way of communicating is really cool and exciting!"
To improve room booking efficiency eleven Clevertouch digital room booking systems were installed. Room booking offers the functionality of an online calendar as well as the ability to check messages across a network of devices. With seamless integration into the Clevertouch touchscreens, users can access their information whenever, wherever.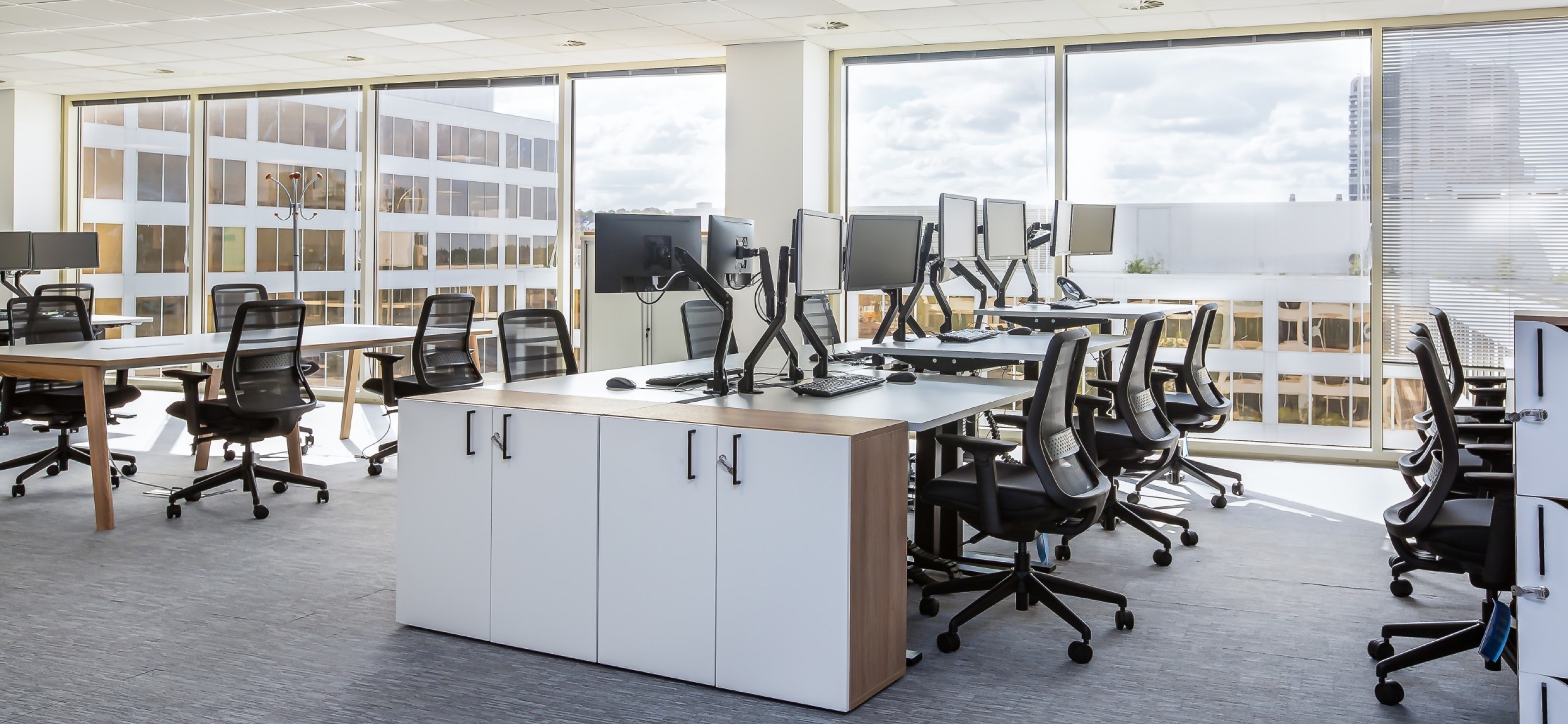 Despite the pressures of relocation, IDNS were able to effectively deliver the installations.
"The installation went brilliantly! The guys were onsite within three days. I am very appreciative of the extra work the engineers had to complete following the departure of the builders. They were very polite, clean and honest."
Since the installations have been completed, feedback from the staff at BCS has been very positive.
"Our office-based staff just automatically gravitate towards the Clevertouch screens. It's almost intuitive how they operate. Clevertouch screens and the video-conferencing system are being used daily by our creatives who prefer this new way of working over working remotely."