Förbättra detaljhandeln genom digital AV
AV-lösningar från Clevertouch höjer dina kundupplevelser. Nå ut med produktutbud och viktiga meddelanden genom våra interaktiva displayprodukter och allt-i-ett-ekosystem.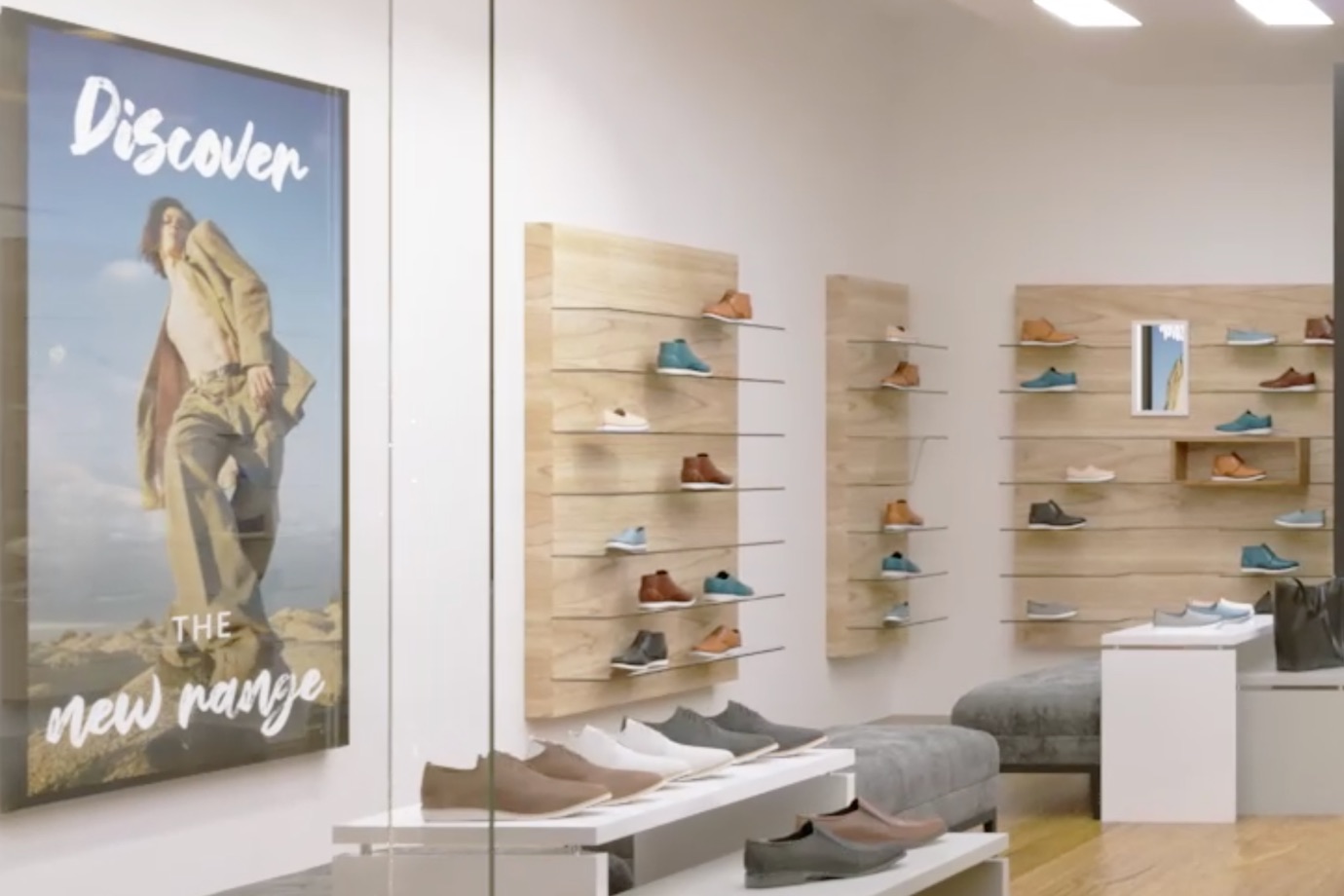 Digital skyltning & Wayfinding
Engagerande butiksupplevelser
Clevertouch digitala skyltningslösningar är utformade för att göra hanteringen och visningen av information enkel på digitala skärmar, vilket hjälper till att marknadsföra budskap och visa erbjudanden.
Våra wayfinding-skärmar (vägvisning) erbjuder en smart och bekväm lösning för att hjälpa kunderna att hitta i lokalen. Våra populära CM-skärmar i storformat presenterar ert varumärke både kraftfullt och effektivt.
Digitala displayer i storformat
Digitala skyltfönster för detaljhandel
Communication is vital to developing brand awareness. Our digital product displays are a great replacement for static POS displays, drawing in customers to learn, experience, and understand your products. Our screens are specially designed for continuous use to maximise longevity and image quality. Clevertouch large format digital signage solutions have a huge range of retail applications from grocery stores to shopping malls, from digital displays to interactive touchscreens.
Kommunikation är avgörande för att utveckla varumärkesmedvetenhet. Våra digitala produktdisplayer är en bra ersättning för statiska POS-displayer, som drar in kunder i butiken för att uppleva och förstå butikens produkter. Våra skärmar är speciellt designade för kontinuerlig användning för att maximera livslängden och bildkvaliteten. Clevertouch digitala skyltningslösningar har ett stort utbud av applikationer för detaljhandel från livsmedelsbutiker till stora varuhus, från digitala displayer till interaktiva pekskärmar.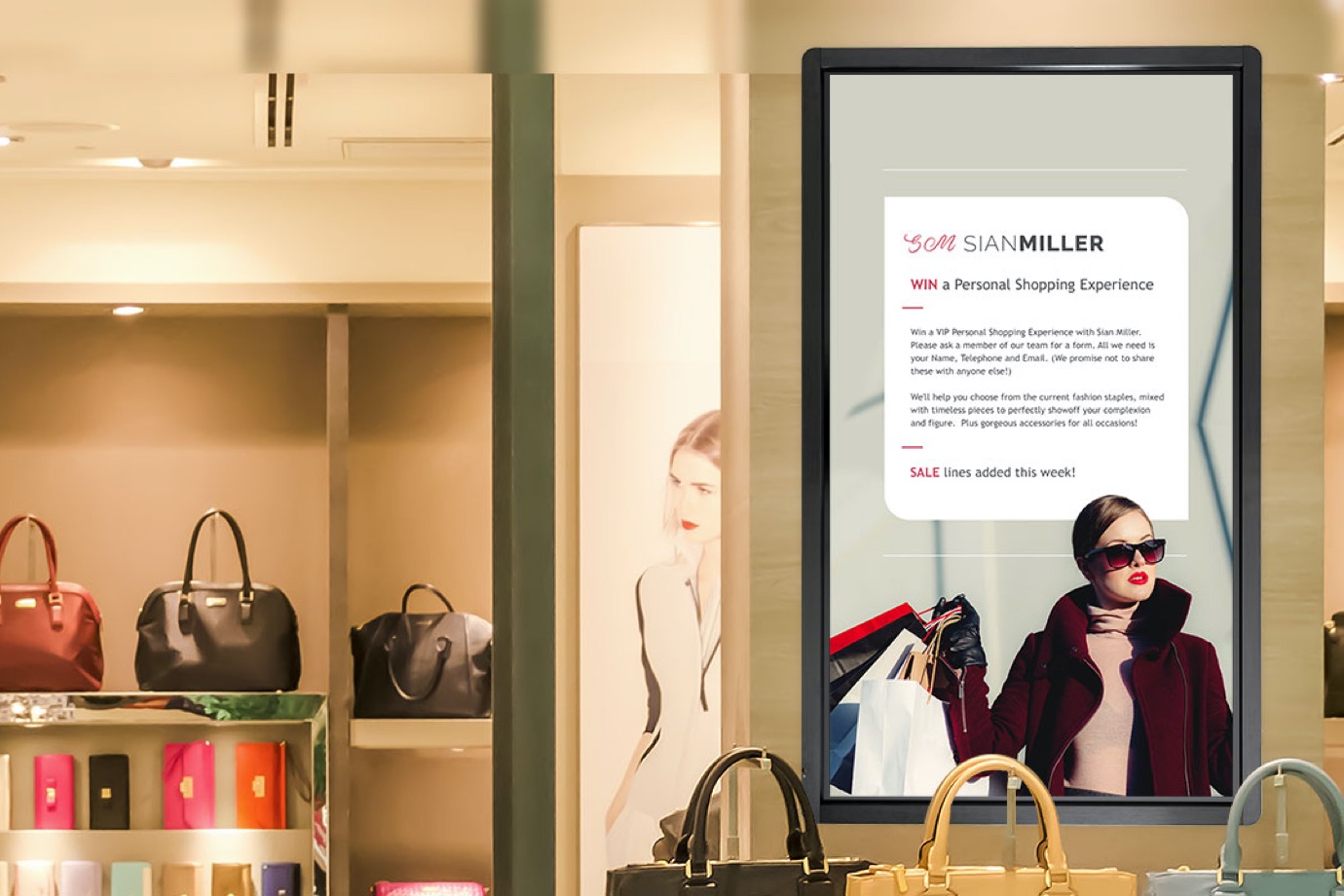 Interaktiva pekskärmar
Engagera och inspirera
Interactive and touch screen digital displays have a wide variety of retail applications including catalogue and ordering systems, product guides, and customer information. Reduce reliance on staff time, increase customer engagement and increase efficiency simultaneously.
Interaktiva digitala skärmar har ett brett utbud av applikationer för detaljhandel inklusive katalog- och beställningssystem, produktguider och kundinformation. De interaktiva digitala skärmarna minskar beroendet av personalens tid och ökar kundengagemanget.

Mediaspelare
Produktdisplayer som väcker intresse
Skapa spännande, stimulerande innehåll som sticker ut och lockar uppmärksamhet med en mediaspelare från Clevertouch. Visa inspirerande bilder och filmer i skyltfönster eller i butik.

Pico Mini ger kraftfull digital kundinformation från världens minsta digitala mediaspelare. Vi lagerför även Pro-V4 för mångsidig och kraftfull digital skyltning. Inkludera videor, bilder och produktalternativ med lätthet för att förmedla viktig information till kunder, öka produktkunskapen och i slutändan öka försäljningen.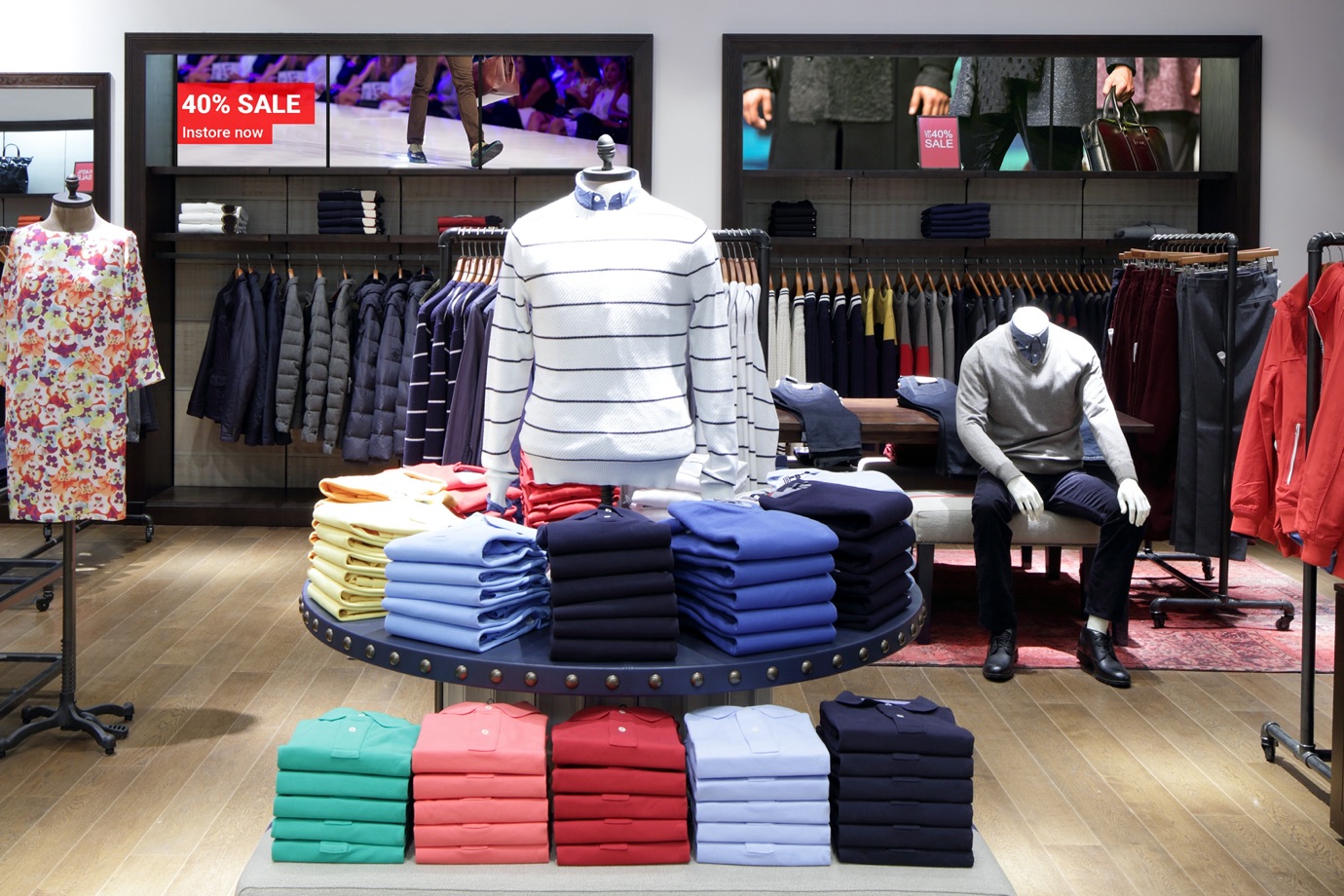 Marknadsföring
Gränslös marknadsföring
Multimediamarknadsföring gör det möjligt för detaljhandelns varumärken att omedelbart dela information, lyfta fram produkter och utveckla ökad varumärkesmedvetenhet. Från rullande banners, produktfilmer till interaktiva produktvisningar i butik.

Visuella skärmar engagerar, inspirerar och bygger varumärke. Interaktiva digitala skärmar är ett kraftfullt sätt att visa och marknadsföra produkter på.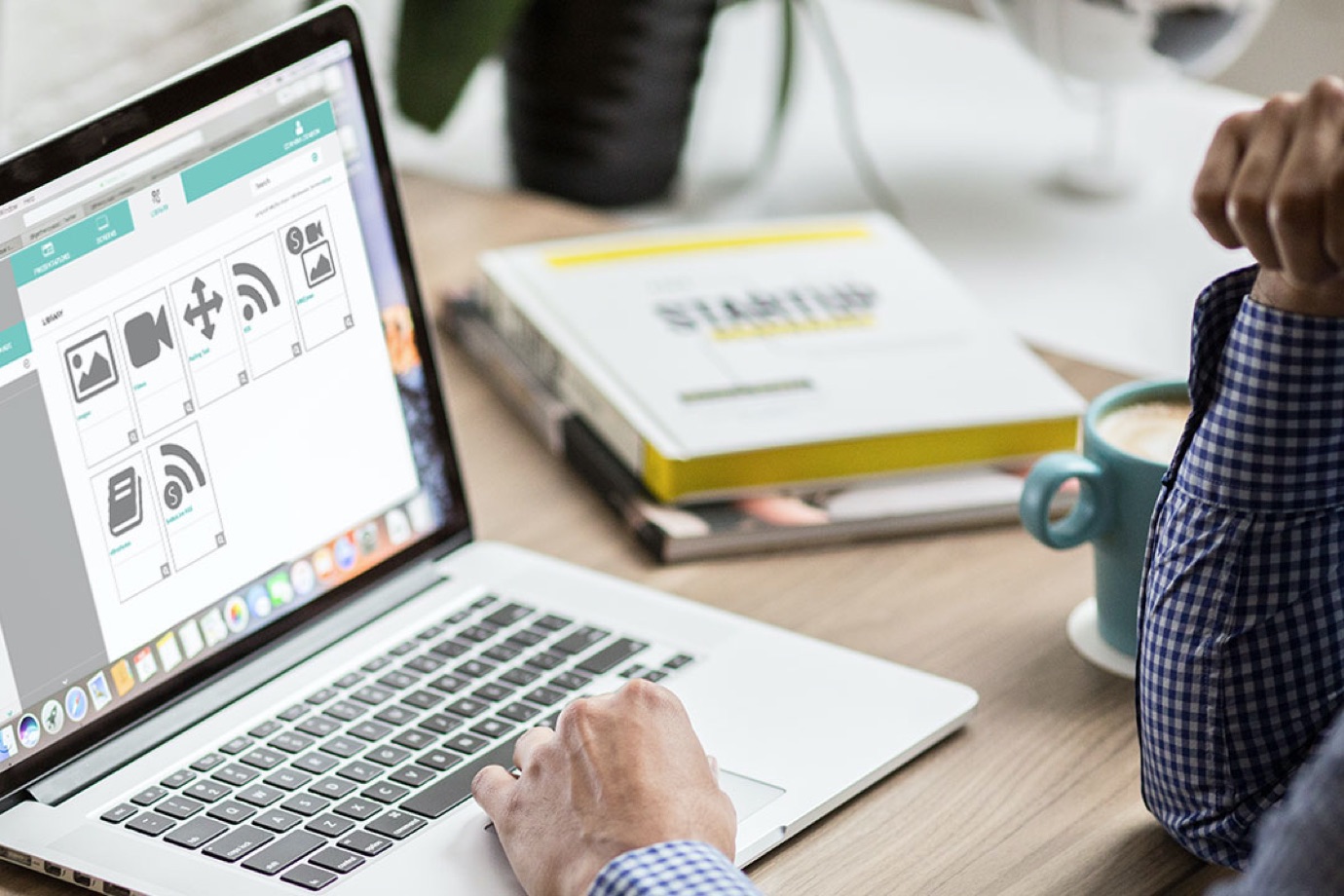 Clevertouch Live
Omedelbar kontroll för sömlös kommunikation
Clevertouch Live erbjuder optimal kontroll, vilket gör att kommunikation, marknadsföring och digital skyltning kan styras direkt och på distans.

CleverMessage stöder visningssynkronisering för att snabbt kommunicera viktiga meddelanden i nödsituationer.

Skräddarsydda mallar anpassar dina digitala meddelanden för att kommunicera ditt unika varumärke, och ditt marknadsföringsteam kan utnyttja dynamiska medier och visa text, video eller bilder allt från en central kontrollpunkt.