Decades of Experience
Our team of former teachers have decades of experience in the classroom, and are now using their expertise to help schools choose their interactive tech. We're here to support you through the whole process, from an initial demonstration, through installation and training.
Meet The Experts
Gareth Middleton
I work for Clevertouch as a trainer and demonstrator – but before I joined Clevertouch back in 2019, I worked as a primary school teacher for over 24 years.
I TALK THE LANGUAGE!

Therefore, I would like to offer my services and expertise to potentially revitalise your use of "front of class" presentation software. Whether you have touchscreens or not, our screens or any other brand, I can offer you training and support to improve your practice and make learning more interactive and engaging for your children.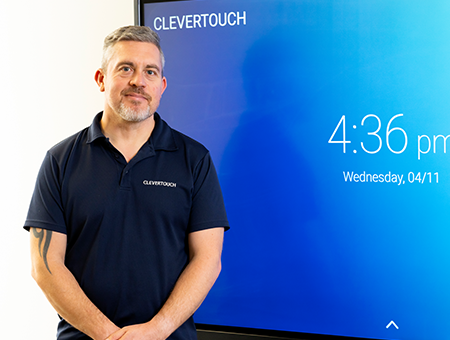 Meet The Experts
Ryan Stapleton
I work for Clevertouch as a trainer and demonstrator – I worked as a teacher, Senior School Leader, and ICT Lead for over 12 years before joining Clevertouch.
I HAVE BEEN IN YOUR POSITION

Choosing technology for your school can be a minefield so I would like to offer my services and expertise to help guide you safely through how you can integrate our innovative touchscreen technology into your existing infrastructure, making the change to Clevertouch engaging and purposeful for your staff. Whether you use Google or 365 I can help to support your teachers and make your life easier in the process. Bring reliability, creativity, and innovation to your lessons with our leading hardware and software offerings.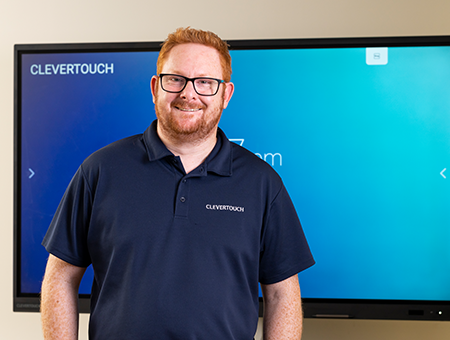 Want to use your current resources?
Want to create new content?
Want to utilise lessons created by other teachers and education experts?
With our education apps you can do all of this, and it's free with no subscriptions.
Software
LYNX
Lynx and lesson planning software allows teachers to create multi-page lessons with embedded media. Use with a connected computer, or in the Lynx app.
Software
Snowflake
Create interactive activities for your class, or join the online Lessons Community to download activities that others have created.