Live Rooms – Easy and versatile room booking
Live Rooms is a room booking solution that simplifies your meeting room booking process. With the ability to book from your desktop PC calendar or live at the source, Live Rooms has LED lighting to see at glance the status of the meeting room ensuring staff can swiftly locate a meeting room without wasting valuable productivity time.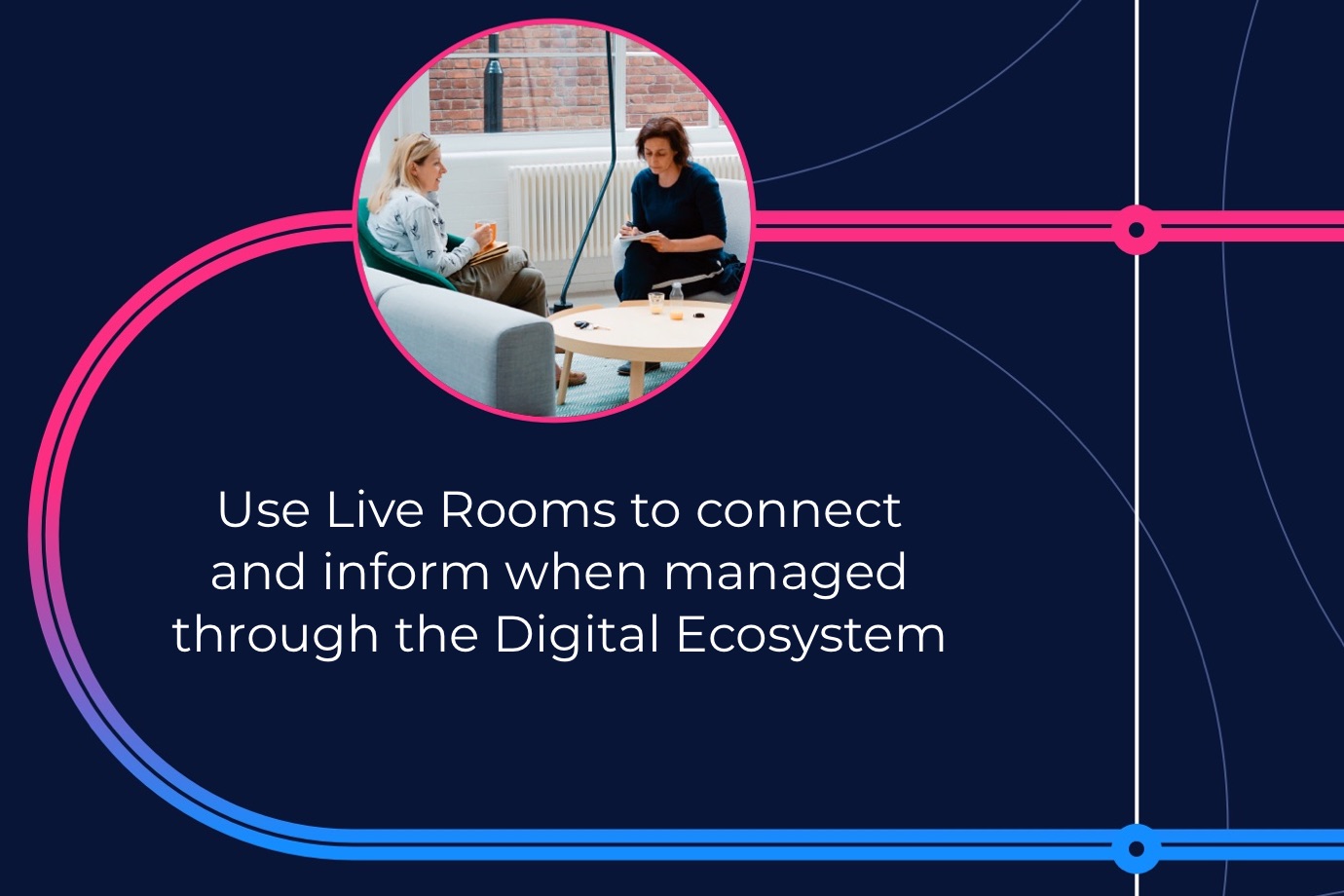 Integrated
A part of our Digital Ecosystem
Live Rooms integrates with the Clevertouch Digital Ecosystem so you can play digital signage on the room booking panel and send messages across your digital signage screens, interactive display panels as well as room booking. Send instant messages, promotions and communicate with staff on your entire suite all from the same platform you manage your room booking.
Simple touchscreen interface
Integrates with Microsoft Exchange
Manage content online with SedaoLive
Full function digital signage player
Complete desktop to display room booking management.
Personalise your display
Editable templates for personalised branding to suit your company or visitors.
Delivering your message
Displays can be used as digital signage to present promotional messages and emergency alerts.
Availability status display
Panels display availability with lighting showing red when in use, orange when booked and waiting to be claimed, and green when available.
On selected templates, the meeting room schedule displays on the screen to enable viewers at the source to see future room booking schedules.
Improve the meeting experience
Book rooms via Microsoft Exchange or Outlook 365 calendar for planned meetings, or instantly at the source with on the touch panel.
All types of sectors
Room booking system suited for all types of sectors including business, conference, training, and education.
All the features of SedaoLive
Choose from a range of layout templates and personalise the templates to incorporate animated text, image slideshows, movies, clocks, news feeds and much more.
How it works
Big features, Live Rooms simplicity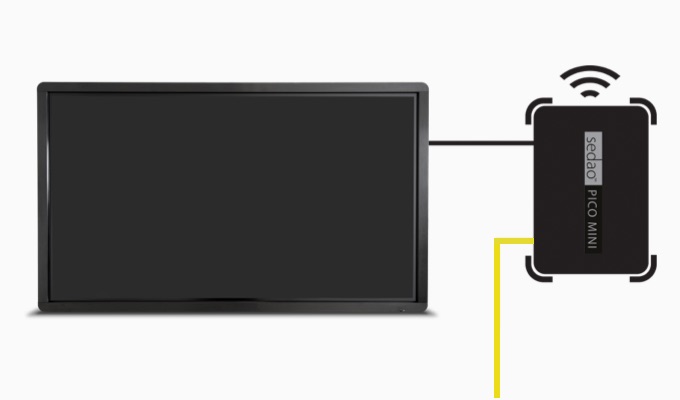 Connect
Connect your CleverLive CLOUD digital signage to your Live Rooms display to send instant alerts.
Find out more.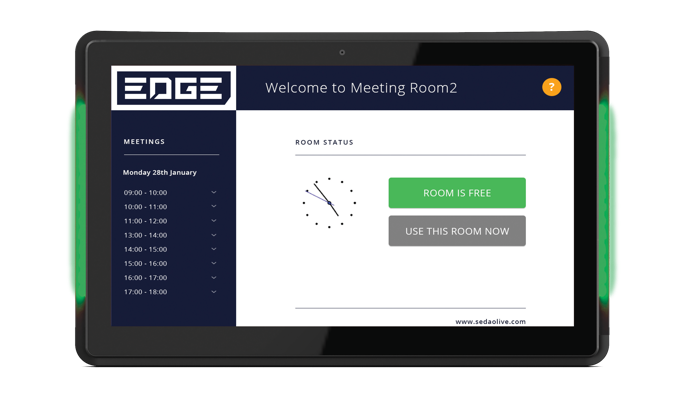 Book Source
Book via Outlook 365, Microsoft Exchange, or at the source. Ideal for planning ahead or ad-hoc meetings on the run.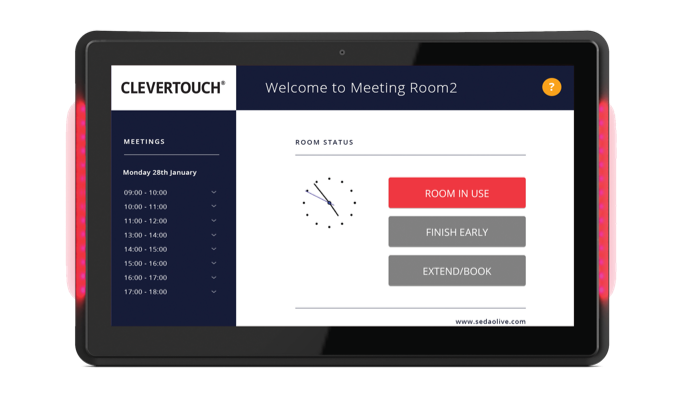 Display (Availability)
Colour coded availability – red indicates booked and green available. Add value and display digital signage messages when not in use.
Find out more.
Specification
10-inch high resolution (1280x800) - Active Area 216.96H x 135.6W
Built-in WiFi and Ethernet Port
Input Voltage 12V/2A - Power over Ethernet
CPU Octa-core cortex - A53 1.5GHz, RockChip, RK3368
USB, Micro USB, RJ45, Serial Port, DC - Audio/Video Interface HDMI
Captive Touch - 10 Points
2GB RAM, 8GB internal memory storage
Red/Green LED Lighting
Wall mounting bracket
Flash animations
Clocks
Live TV
PDF
Websites
HTML 5
Animated text
News feeds
Touch compatible
Powerpoint
Photos & Slideshow
Movies
To download the Live Rooms brochure, complete the form below