Hi, I'm Nick Barker
The Further/Higher Education Specialist for Clevertouch
I have been working in the sector for over 10 years and enjoy sharing my knowledge and experience with Colleges and Universities on how to use and deploy collaborative technology in a wide range of applications to enhance teaching and learning.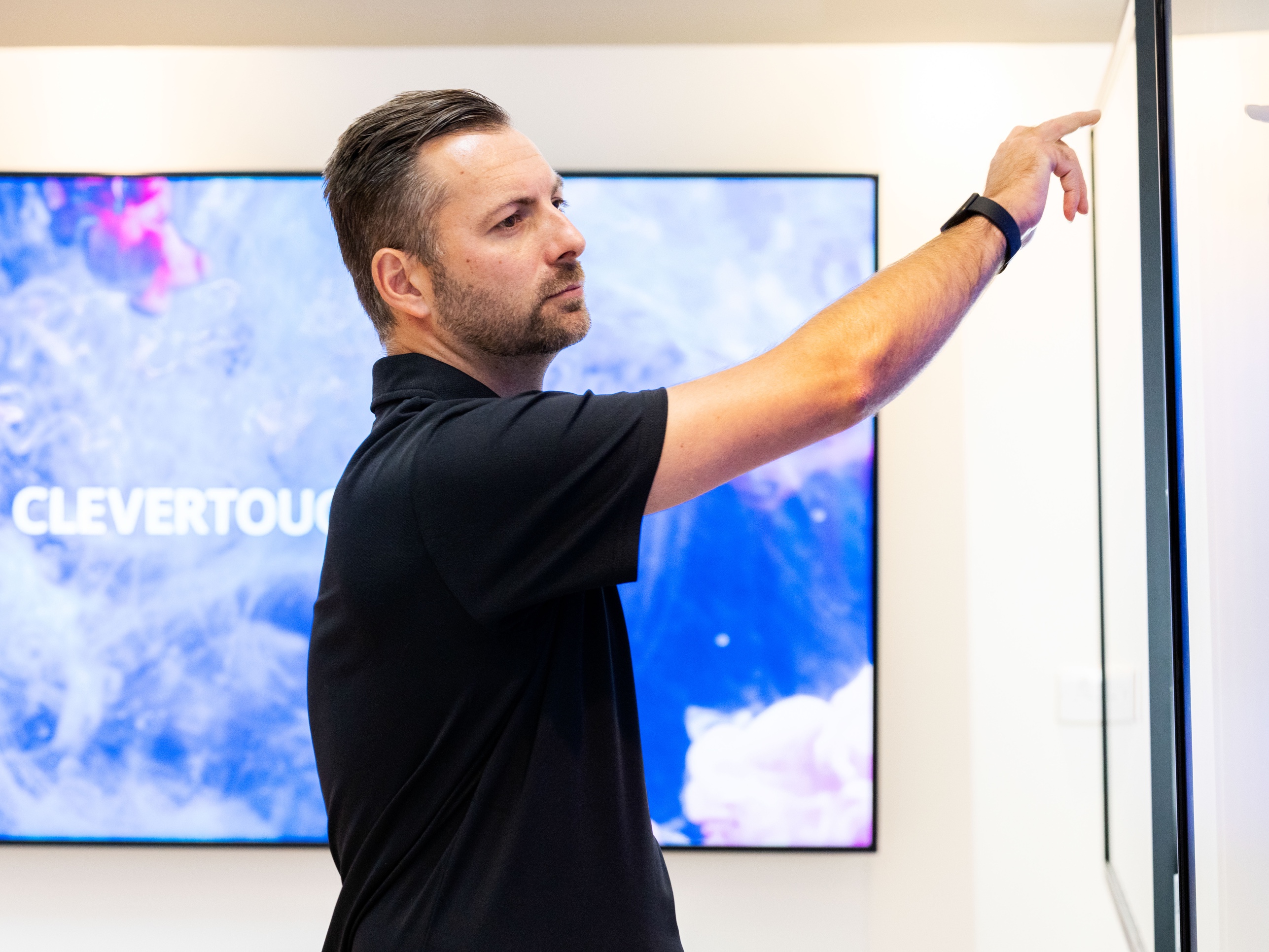 Nick Barker
Further & Higher Education Manager


I love technology and showing how our solutions can improve collaboration and the overall teaching and learning experience. With so many applications within a university setting, for example, be it teaching spaces, huddle rooms, or large lecture theatres, the Clevertouch Ecosystem can be utilised in all of these, with faculty-specific nuances too.
The Clevertouch Ecosystem consists of Interactive touch displays, standard large format displays, and room booking solutions, that can all be coordinated from one online platform that is free with no ongoing fees.
Clevertouch Live allows users to manage digital signage templates and alerts to all of these with ease, plus design customisable user interfaces for users.
You are in control. Our MDM (Mobile device Management) platform allows IT managers to monitor and control the Clevertouch fleet. Remote onto a display for control, disable apps, and set policies for all displays for a consistent experience for users. Security can also be managed for Internet access and erasing of user data.
Please contact me on the details below to discuss your requirements, and I would be happy to advise how our solutions could transform your teaching spaces and the wider campus!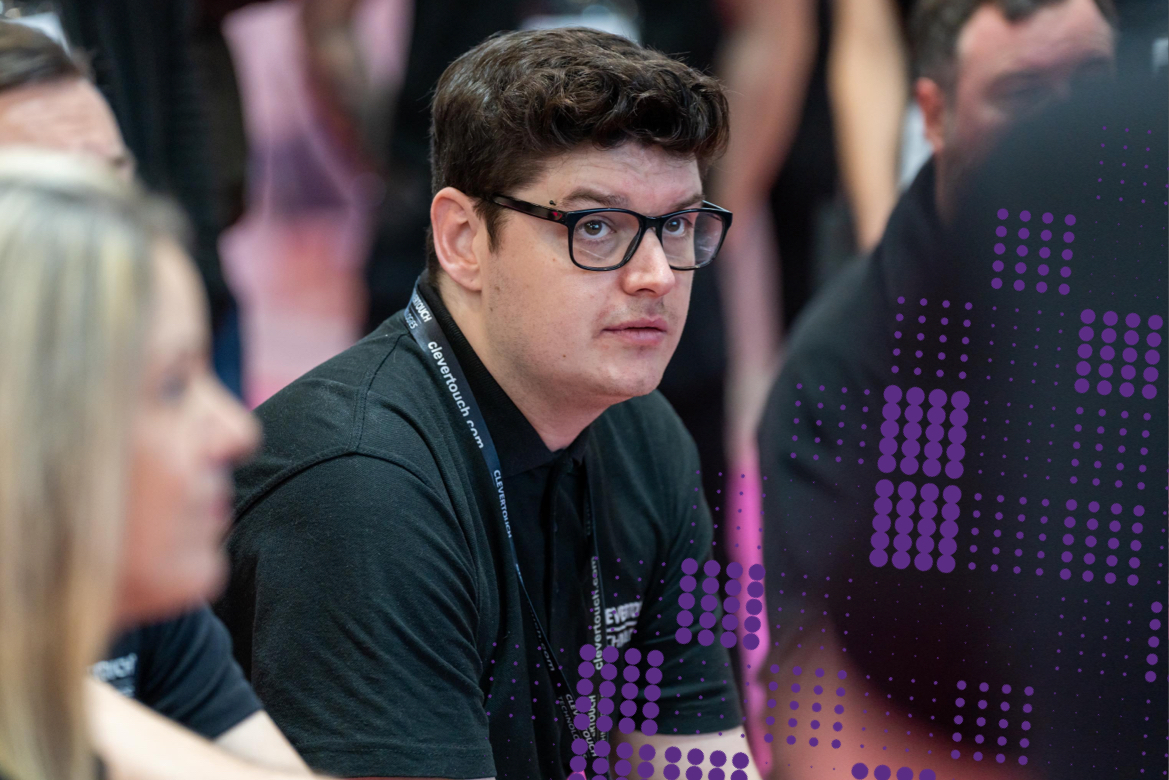 Oliver Greenwood
Further & Higher Education Specialist
​​​​​​​
Working for the market leader in Interactive Technology has given me the best opportunity to demonstrate the best panels available to educators. With how quickly interactive screens are evolving it's quite hard to imagine just how much they can change in the next 5 years. There is an ever increasing focus on collaboration so the ability for both staff and students to be able to collaborate using the screen is currently a big focus for educators and there are already great ways to do this that will only get better.
My journey in EdTech education started almost 10 years agos, where I was a consultant at a Yearbook publisher in Canada, helping both teachers and students with the process of designing and creating their yearbooks across both Canada and the US. When I returned to the UK I moved into 3D printing within education and introduced schools and students to 3D printing hardware and software. In 2019 I started working with interactive touch screens and have loved it ever since!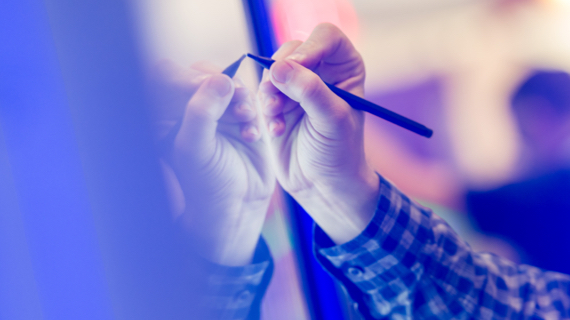 Support before, during and after
Choosing new technology is a big decision. We're here to help, every step of the way. From introducing you to the product, to training your teaching staff, we'll support you throughout the process, ensuring high levels of adoption amongst academics.


Talk to a Clevertouch edtech expert today. Fill in the form below.