With Microsoft tools and free resources that help you prepare, teach, assess, track, and analyse, you'll have more time to focus on what's most important: your students.
Microsoft Teams Microsoft office 365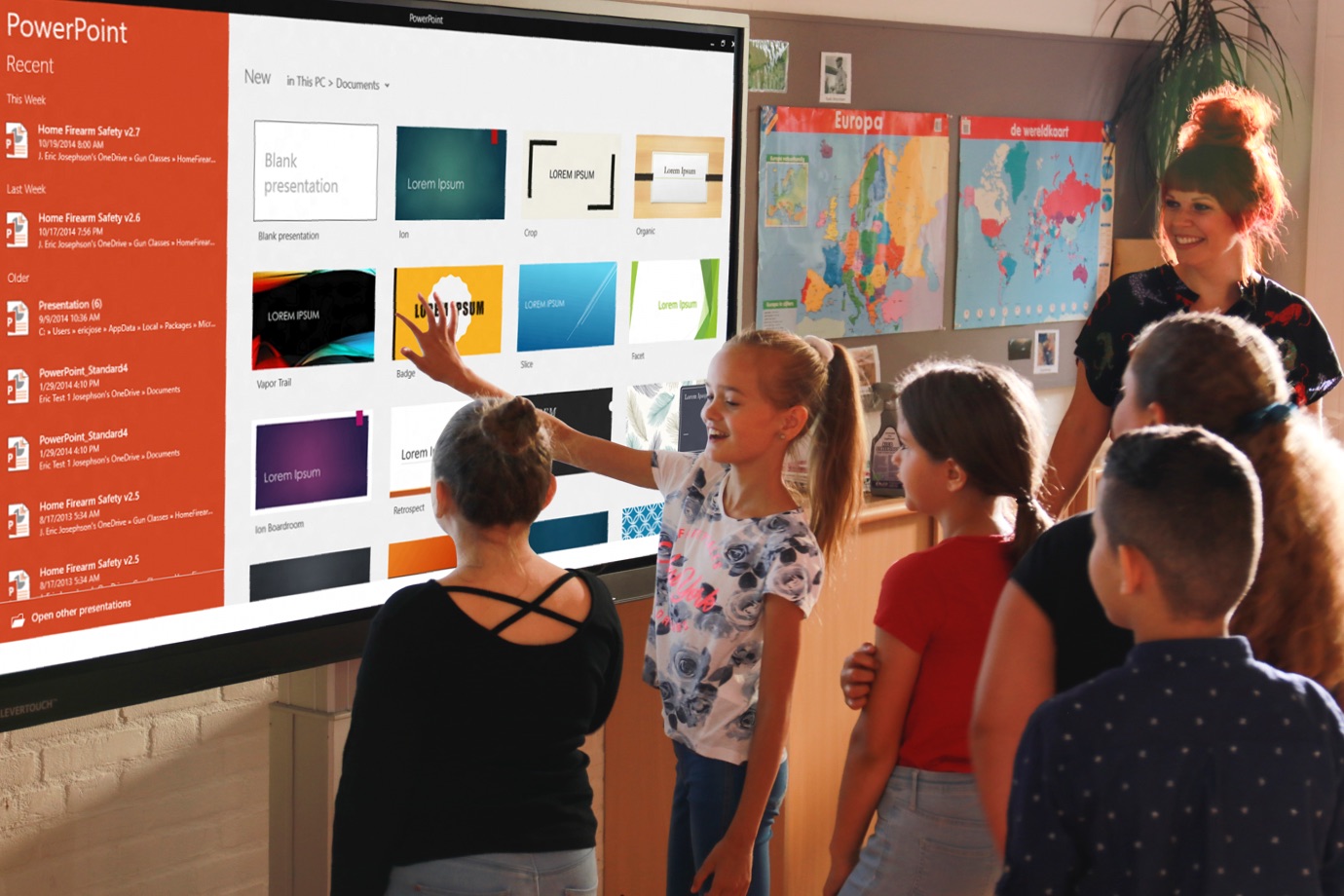 Simple, hassle-free transition
Use all the tools you are used to
When you open a Microsoft Office file on your IMPACT interactive display, you'll find all the tools and functionality that you are used to when you are working from your laptop or PC.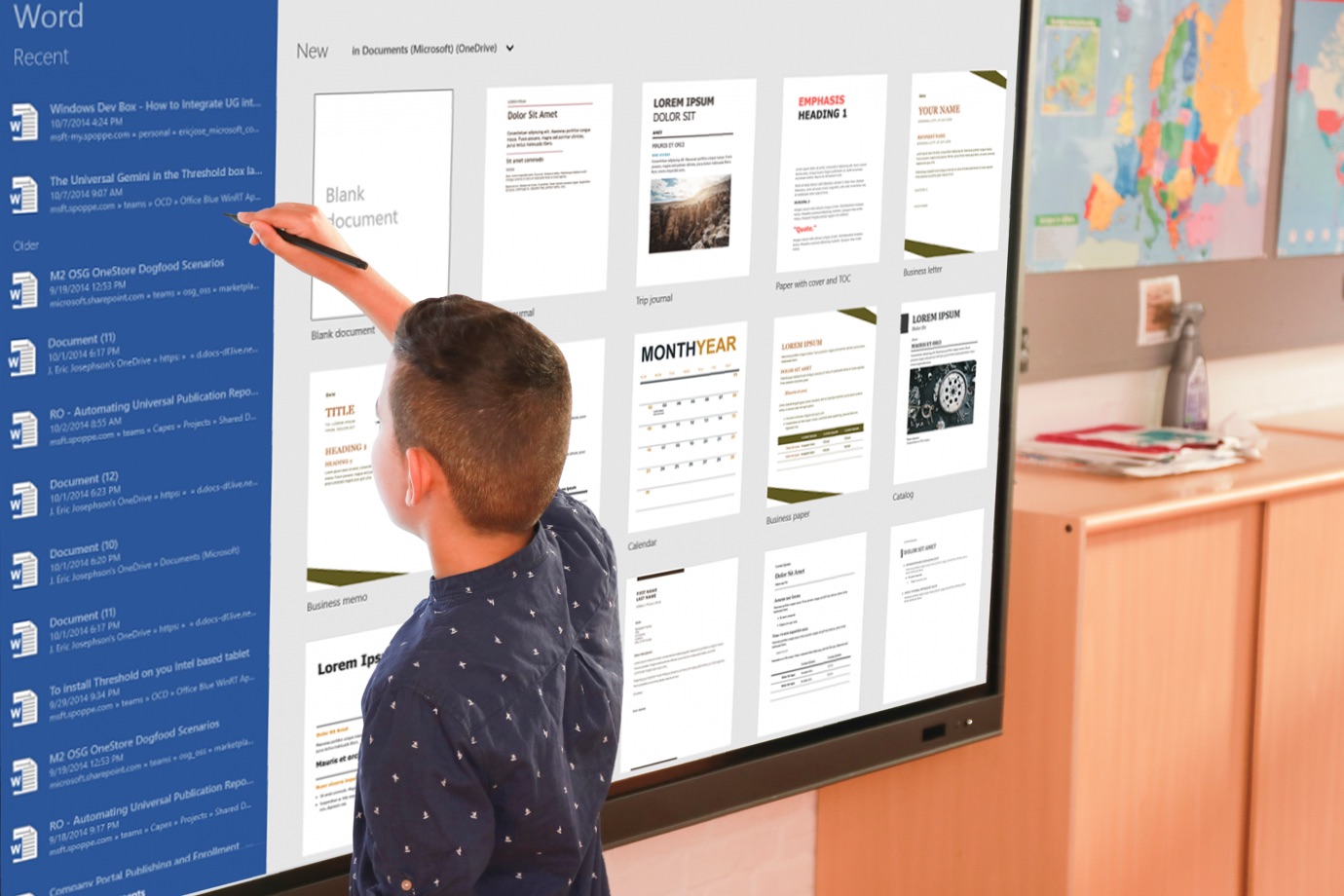 Total freedom
Work anywhere
You can work at home, on the go, or in another part of the school. Our displays sync to your OneDrive, so you can access what you've been working on and display it on any IMPACT interactive display.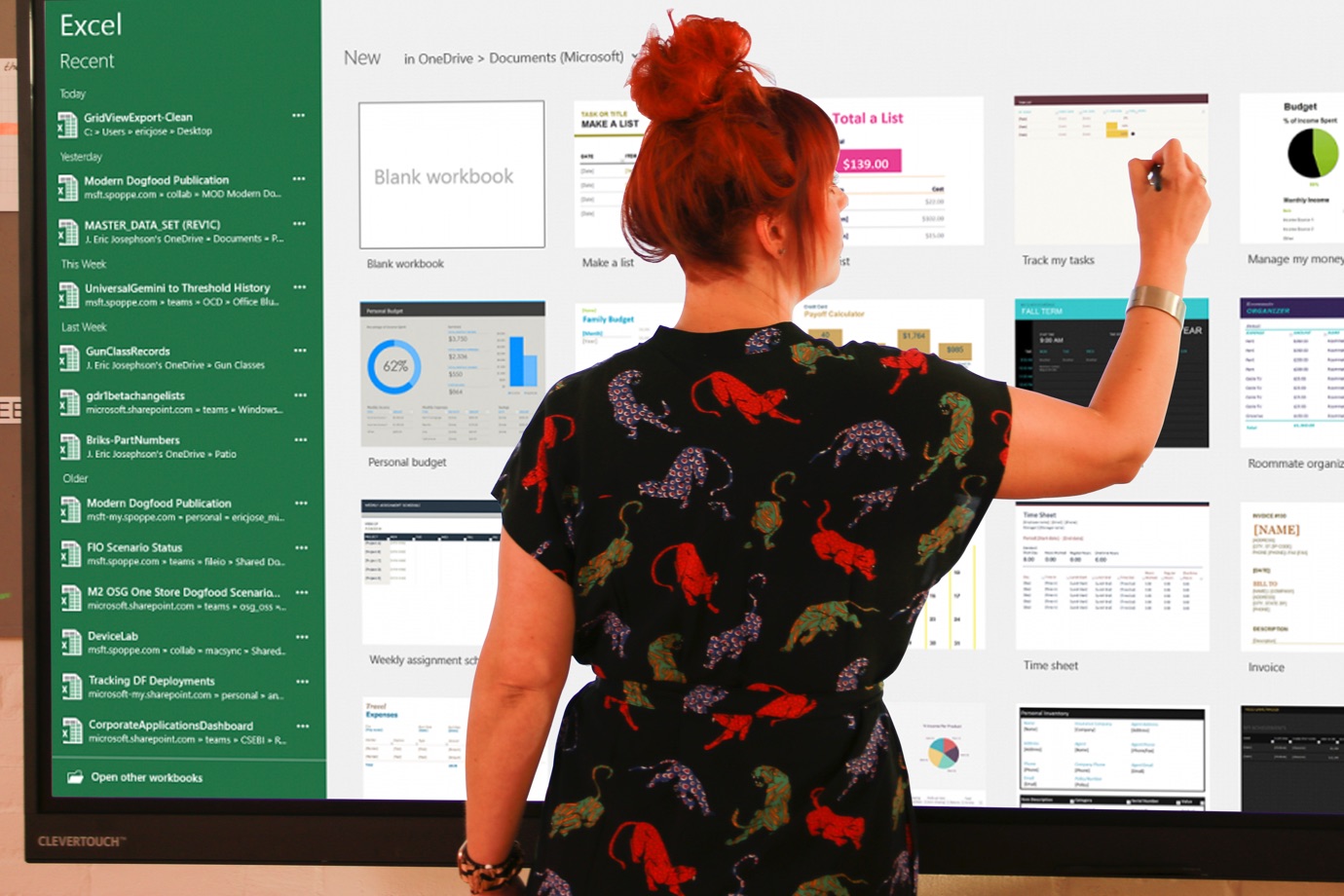 Teach without limitations
Involve everyone with distance learning
With Microsoft Teams you can share your lessons with students in your classroom, and those learning from home. They can see you, and the work you are doing on the IMPACT screen.
To find out more contact the team's leader for Education: