Ged, congratulations on the new role. Tell us a little about yourself…
I joined Clevertouch in September of 2013, previously I had spent some time as an IT infrastructure Project manager and as a lecturer in a college. Before that, I spent 25 years in the military (Royal Signals) rising to the rank of Warrant Officer Class 1 or Regimental Sergeant Major. I started with Clevertouch as a product specialist before moving onto becoming a Business Development Manager. I'm passionate about technology and hope my military and Clevertouch Technologies experience can help MOD establishments embrace interactive and collaborative technology.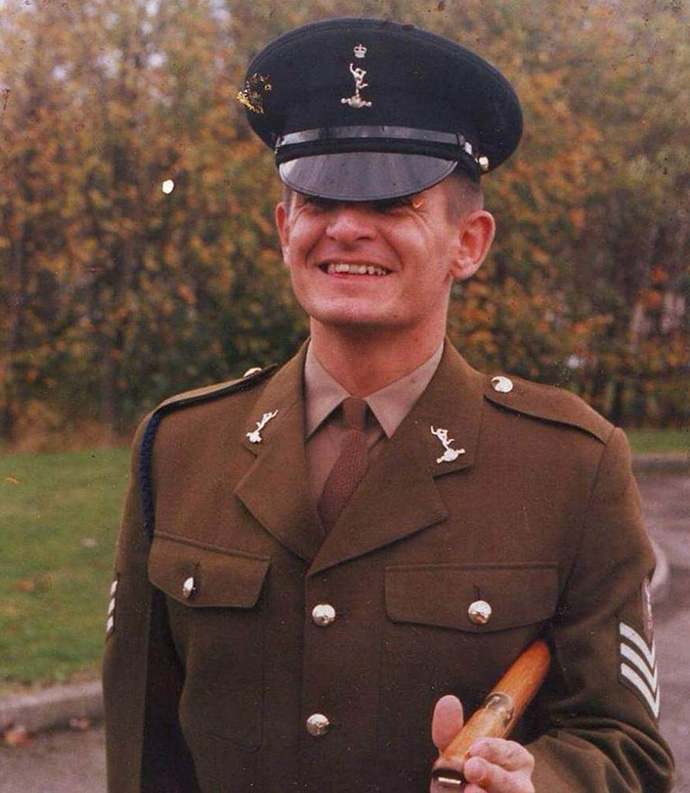 The MOD will have specific security requirements with their technology. How can you and Clever technologies help with this?
Having worked in a variety of Military establishments in everything from recruit training to secure Headquarter environments I am very aware that each user will have a different need from the screens both in functionality and security. Because we at Clevertouch manufacture the screens ourselves it means we have complete control over how much the screens can do or how "locked down" the screens can be.
Why touch technology?
It's familiar. We all have smartphones and use touch screens at the supermarket, airport, retail etc. It is an expected technology of today's end-user. Our technology provides a seamless interface where actions and gestures are intuitive. Collaboration and touch can be used not only on the display itself but also on users own smartphones/tablets.
How does Clevertouch integrate with laptops and smart devices?
Clevertouch prides itself on being an agnostic platform. Users can connect any of their own devices, be it Apple, Android, Mac, PC, Chromebook to hard-wire or wirelessly share content using our Clevershare App and/or dongles.
Security is a key factor when MOD make their decision on what technology platforms to install. How does Clevertouch meet high-security requirements?
The great thing about Clevertouch is it is very flexible and agnostic by design, so it can seamlessly integrate with varying networks and infrastructure on-site. The ability to remotely manage all displays centrally for example and disable certain apps/features and turn on/off etc allows for as much security as anyone may need. Clevertouch can run on-or-off the network. Settings, apps and Android can all be disabled if required. Data can be wiped at the end of a session and the screen can be locked with a secure passcode. We publish security documentation for IT/Network managers to help Clevertouch integrate into different environments. Ultimately, Clevertouch can be very secure and we have deployed in several high-security environments, including large corporates, financial institutions and the MOD.
Contact me for more information or to see how I can help.