Walk into any supermarket, doctor's surgery, or fast-food restaurant, and chances are you'll be met by the iridescent glow and automated thank you of a touch-screen. Given their quick, easy-to-use nature, it's no surprise this interactive technology has become a staple of modern society.
Service industries have reaped the benefits of shorter transaction times, higher customer throughputs, and increased sales data. These automated interfaces also offer benefits in the workplace, classroom, and lecture hall. Their interactivity and readily available information can enhance the overall learning environment, share ideas, and spark new insights. Collaboration becomes truly collaborative; the unilateral method of marker on board is replaced with a more responsive, expansive learning experience.
Enter COVID-19, the SARS virus strain that has turned 2020 on its head (and introduced us all to the glory of pyjama bottoms on a conference call, every cloud). Given the novelty of coronavirus and its capacity for spreading through touching hard surfaces, there was sudden anxiety around shared touch-screens.
82% of individuals surveyed in April said they felt more confident about the hygiene and safety of touchless interfaces than they did about touchscreens, just 12% believed that touchscreens in public places were hygenic.
Should We Be Avoiding Touch-Screens?
Public Health England (PHE) is yet to issue any specific advice on using touch-screens concerning the virus. Given the ubiquity of touch technology, one could argue that it's almost impossible to avoid them altogether. Interactive screens pose a similar risk to other points of communal contact; door handles, traffic lights, PIN terminals.
Is the Touch-Screen Industry in Danger?
Given the scale of disruption to our lives, workplaces, and habits in the wake of the pandemic, it would not be incredulous to predict a blow to the touch-screen market. Some manufacturers have already responded by introducing contact-free display solutions. DOOH company Ocean Outdoor has announced plans for touchless advertising displays in city centers and shopping malls. Touch interaction will instead be replaced by mid-air haptic controls to avoid contact.
Encouragingly, industry members have hinted towards a postponement, opposed to a cancellation.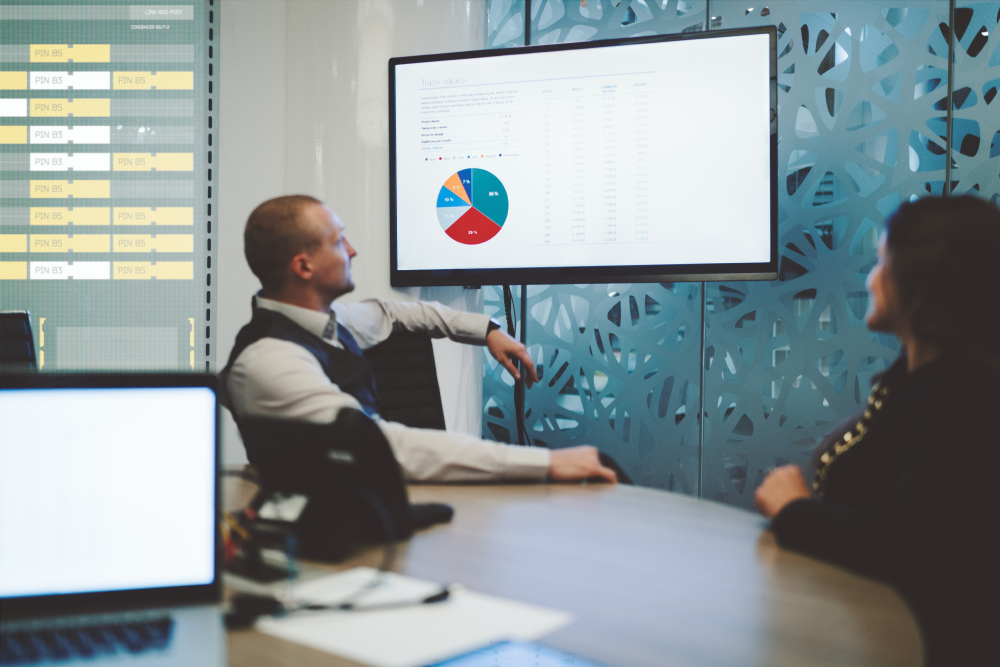 ​​​​​​​

Take a look at the live-music and arts industry right now; the demand for venue equipment might not be there right now. Still, eventually, the industry will jolt back to life again, and the need for innovative, high-tech audio and visual solutions will be there once again. The same notion applies to the meeting room.
People will return to work at some point, the office might look a little different, but it will still need to facilitate the core facets of an integrated workforce: cooperation, communication, and most importantly, collaboration. Digitally-enabled huddle spaces and meeting rooms will always have a place - if anything, they'll be essential to facilitating hybrid working and creating better accessibility. Technology will ultimately play a role in the post-COVID workplace, and touch-screen technology will be part of that.
Adopting New behaviors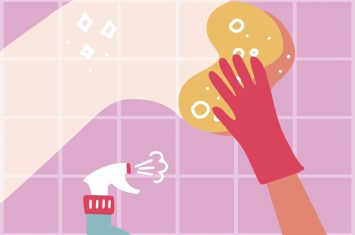 Pre-COVID-19 studies suggested the frequency of effective handwashing was low and that we touch our faces over 20 times an hour on average. However, it's estimated that these figures may appear very different, given the widespread prevalence of health campaigns relating to the virus. Humans are inherently adaptive, we often find change difficult initially, but ultimately, we adapt and continue. It's part of our DNA.
Instead of avoiding use altogether, a more realistic approach is for individuals to use the same hygiene behaviors they have already adopted for eating out, shopping, and using public facilities. People will become more vigilant with personal hygiene when using touch-screens. In the way we adapted to wearing masks in the supermarket, we'll adapt to washing our hands after touching the meeting room display screen or sanitizing it before use. Gloves can be worn, stylses can be used. Touch-screens hygiene will simply become part of the broader consideration in making offices safe.
Businesses are already adapting. Many cafes and restaurants have adapted to the issue of shared menus by introducing QR codes which can be scanned by phone. In the short-term, schools and businesses may also adopt a similar strategy to introduce mobile-connectivity and interaction. These are elements that have always played a key role when we design software.
Our Broadcast solution, for example, enables you to share content on the audience's devices with minimal fuss. All you need to do is go to the Broadcast webpage, enter a 6 digit ID, and you're live with the presenter's screen. This navigates the issue of socially distanced spaces, allowing all participants to follow the presentation, wherever they're seated.
Is the Future Touch-Free?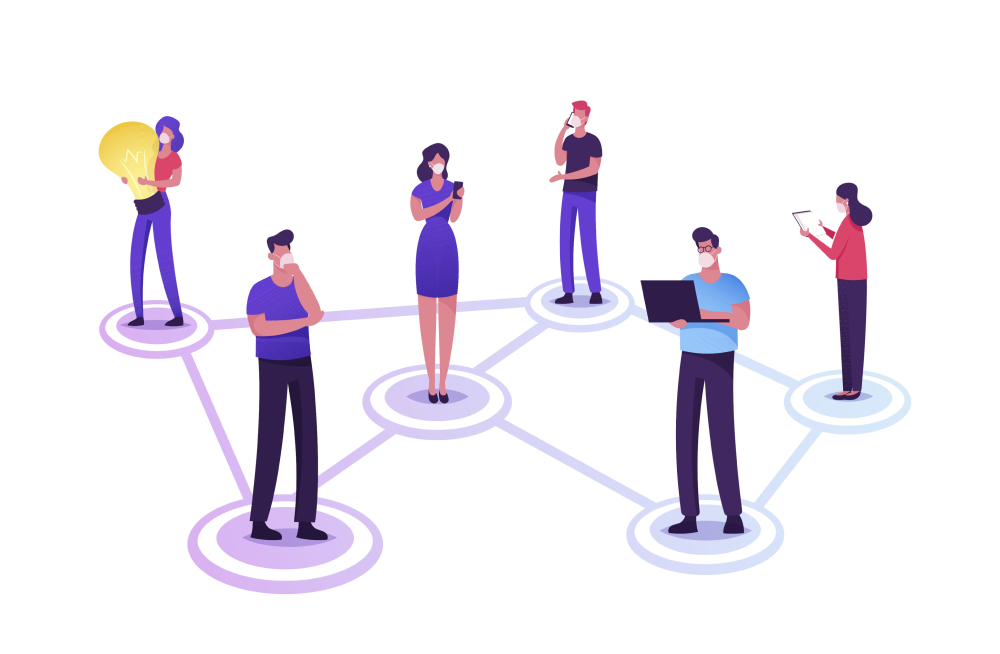 Despite the current trepidation surrounding shared spaces and touch-screens, humans have relatively short memories when it comes to things like this. Research conducted by a team of academics in 2015 found that meat consumption habits affected by bird flu and foot and mouth disease, although significant at the time, were small in magnitude overall.
In the short-term, consumers may look for alternatives to interacting with touch-screens, but longer-term, we're likely to see this shift reflect the changes in the threat level of the virus. If anything, it provides an opportunity for manufactures to build upon their current offering. Remote-connectivity and touch-less interfaces could become a priority for office touch-screens, which might offer increased accessibility and inclusion in the meeting space.
DisplayNote's Launcher software enables an employee to walk into any meeting space and instantly launch video calls from the Launcher mobile app, without the need to touch a shared computer. This can be done using your personal mobile device, which uses proximity detection to access a large touchscreen.