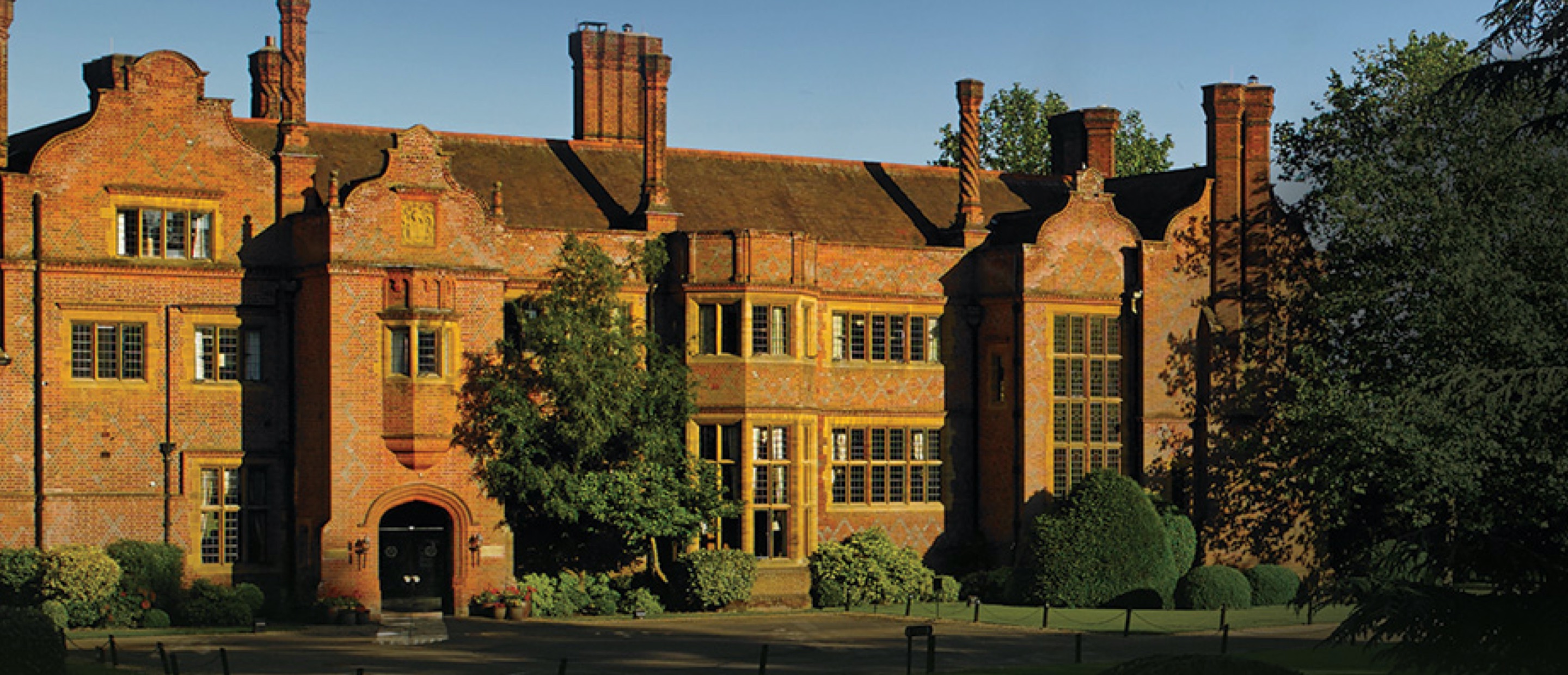 Hanbury Manor Hotel & Country Club invest in meeting room tech
Hanbury Manor Hotel and Country Club, part of the Marriott Group, has recently invested £1.7m into a refurbishment of its meetings and events spaces, in a bid to remain at the forefront of innovation and technology. As well as updating the digital signage and connectivity around the building, Hanbury also installed a number of Clevertouch interactive displays in their meeting rooms.
We spoke to Enza Nicastro, Supplies/AV Business Development Director of ENRO AV Limited, a specialist integrator of Clevertouch interactive touchscreens, who oversaw the project.
Tell us about the hotel
Hanbury Manor is a stunning country retreat in Hertfordshire, set in 200 sprawling acres, offering guests the use of 8 different meeting spaces and event rooms. Although beautiful, the meeting rooms were in need of a technology upgrade. When companies book a business event they require high-speed Wi-Fi, easy to use presentation equipment, and collaboration tools that are compatible with any device. Hanbury Manor wanted to move on from the projector and projection screen set up, to create collaborative inclusive spaces with no barriers to using the technology.
Why did you recommend the Pro Series from Clevertouch?
It was vital the revamped meeting rooms met the tech expectations of the meeting guests. We recommended the Pro Series because we think it's the best interactive display out there for corporate and conference environments. It's important for meeting participants that they can easily switch on and use the technology in the meeting rooms. Delegates attending a conference with a tight schedule don't have time for training or lengthy connecting issues. Clevertouch screens are very easy to use, enabling delegates to connect using their own personal devices – be it a phone, tablet, or laptop – Android, iOS, Chrome, or Windows.
The beauty of Clevertouch is that it is so simple to walk-up-and-use with no training, and can be adapted for many different purposes. The hotel envisages using the Clevertouch screens at all types of functions including business meetings, dinners, conferences, and weddings. Guests will be able to play slideshows of videos and photos during parties, use the screen as a visual aid to accompany speeches, or even transform it into a selfie booth with a simple USB camera.
Is the hotel happy with the products that were used?
They are thrilled. We've installed Clevertouch in 5 of the refurbished meeting rooms, as well as in three new rooms, and it's made such a difference to the look and feel of those spaces.
Hanbury Manor General Manager, Russell Prior comments: "We are delighted to welcome guests to experience our improved and inspiring event environment, which maintains the hotel's beauty and heritage, whilst offering the very latest in technology."
"The beauty of Clevertouch is that it is so simple to walk-up-and-use with no training, and can be adapted for many different purposes"