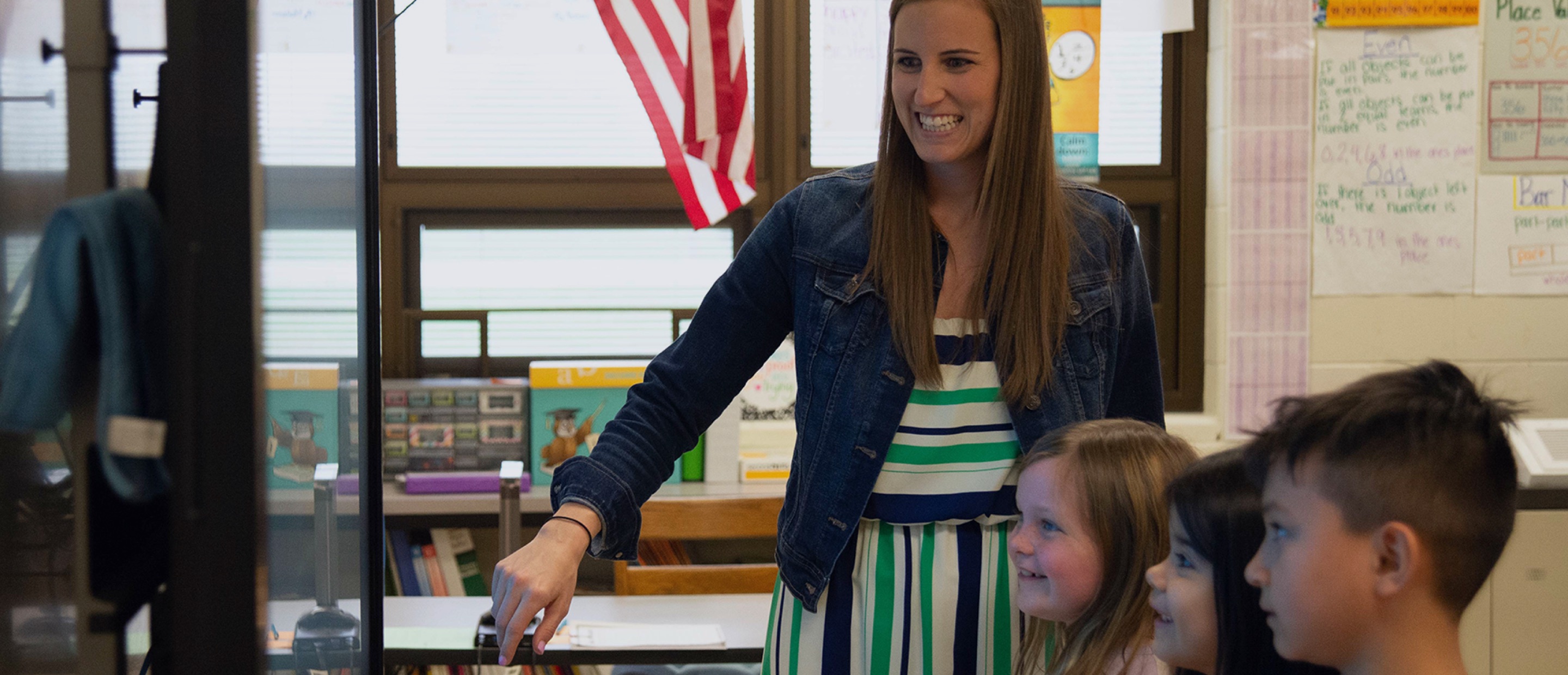 Joliet 86 School District Illinois installs 370 Plus Series from Clevertouch
Joliet, Illinois is an urban city just southwest of Chicago with a population of approximately 150,000 residents. Joliet Public Schools District 86 consists of 21 schools, with 575 classrooms, serving approx. 11,250 students in grades K-8. It's the 4th largest elementary school district in Illinois covering an area of 26.5 square miles.
The district recently undertook a radical digital transformation of its classroom technology, installing 370 Clevertouch 65" Plus Series units under the project management of Tierney.
John Armstrong is the Director of Technology and Information Services for Joliet Public Schools District. He holds a position at the Cabinet level and works collaboratively with all district leadership to understand and deliver on their requirements. John was responsible for overseeing the entire project from acquiring the funding, decision making, installation, and teacher adoption.
The project was managed and installed by Tierney.
We invited John from Joliet 86 and Kathleen Santoria from Tierney to tell us more about this extensive project.
Why is technology so important to Joliet 86 School District?
"Technology tools can make a significant impact on student achievement if used appropriately," explains John. "For several years, Joliet Public Schools District 86 has been committed to leveraging technology in the classroom to improve teaching, learning, instructional outcomes, and student achievement."
"Students live in a world of technology. Regardless of college or career choices, our students must be prepared to function in society and to use technology tools in their lives. We firmly believe that all of our students deserve the same learning opportunities, and we strive to provide equitable learning environments in each of our 21 schools."
What were the reasons you decided to upgrade the district's tech when you did?
When Kathleen from Tierney first met John Armstrong in 2015, he described the school district's situation as the 'Perfect Storm.' Their projectors and interactive whiteboards were at end of life, costing the district a lot of money in replacement parts and repair.
Kathleen worked closely with John over the next three years, keeping an eye out for the right solution that would meet their needs.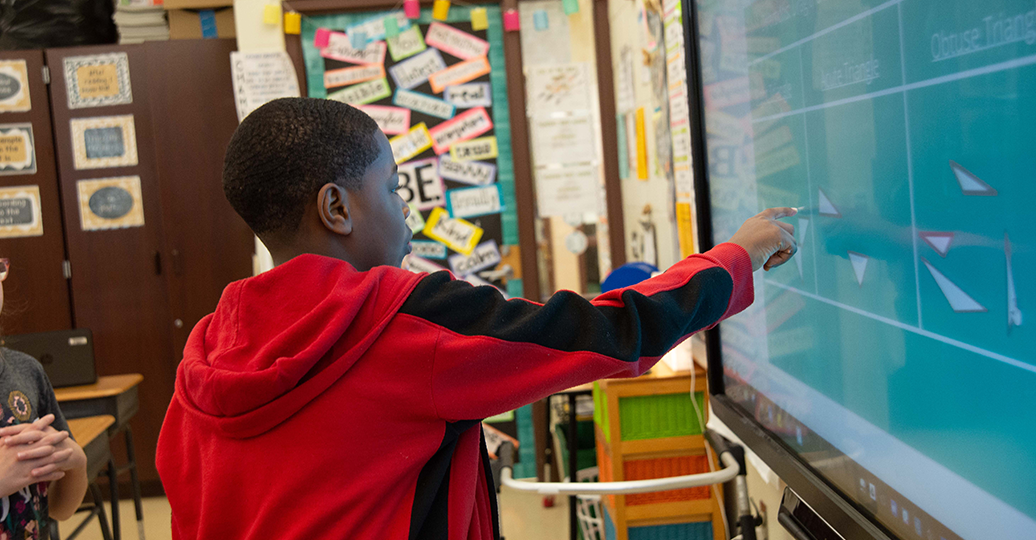 "The majority of our classrooms were fitted-out with a ceiling-mounted LCD projector, a SMARTBoard interactive whiteboard, and a document camera," explains John. "While the interactive whiteboard technology was once cutting edge, it became evident in about 2012 that we needed to research and find a solution to replace these boards."
"Our projectors were end-of-life in 2015 and by the time we applied for the funding in January 2018, most of our SMARTBoards were well beyond end-of-life. We have two technicians and they were spending a significant amount of time traveling to schools to change projector bulbs, plus it was costing us over $10,000 annually on replacement bulbs."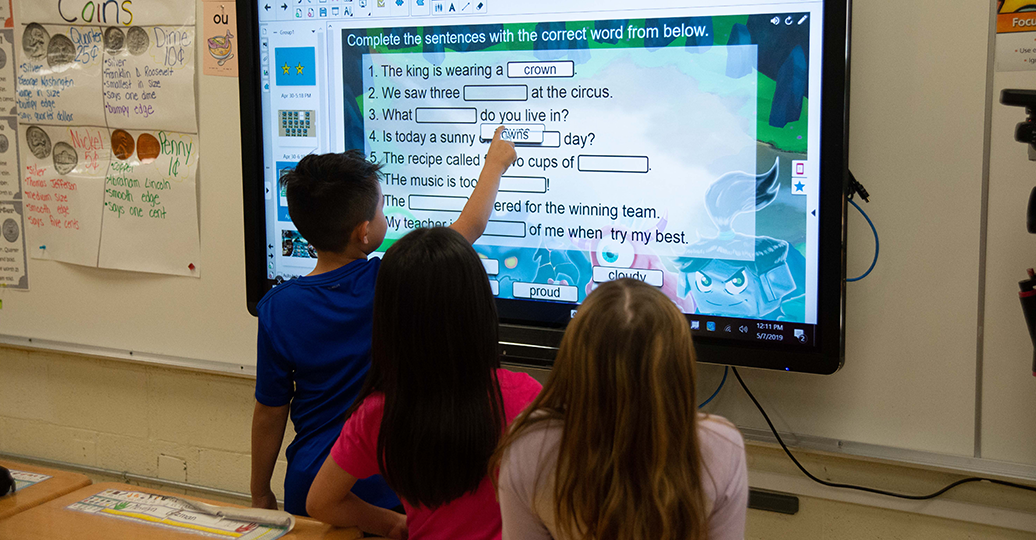 John goes on to explain that, as well as the problem of failing equipment, it was also important that the district could provide a modern technological and digital environment to enable teachers to deliver a 21st-century learning experience and improve teaching and student outcomes.
"Our classrooms were all cabled VGA, and we would have needed to completely re-cable to HDMI – that expense would be a poor decision on the existing equipment. We needed the ability for student and teacher casting between personal devices and the main screen. We had created a mobile environment for our students, but not for our teachers. It was critical to us that our teachers be able to teach without being tethered by cables."
Once you had made your decision, how was the installation of all 370 Plus screens?
Tierney deployed the Clevertouch solution throughout the district, which involved storing the product locally, shipping to schools in batches, installing each of the units, and providing professional development for the teaching staff.
"Installation was highly professional, and Tierney has been great to work with," says John. "We were able to install 240 panels during the summer, and the remaining 130 by September 2018."
As with most districts and schools, Joliet 86 teachers consist of a range of levels – from the totally tech-savvy to those who are afraid to use new technology. John and his team realized that giving teachers the knowledge to use the technology confidently is just as important as the equipment itself.
"We provided many training opportunities for our teachers and technical teams," says John, "We had a trainer from Tierney who worked directly with our Instructional Technology Coaches and provided training sessions for all of our 6th-grade teachers. Coaches continue to provide teachers with ongoing support."
We asked John whether there were any problems during such a large technology upgrade. He said, "Overall the experience has been very positive, but as with any large deployment there will always be a few issues. We experienced an issue where some panels would become disconnected from the network and stop the teacher from casting. Tierney and Clevertouch helped us to troubleshoot the issue, which came down to a duplicate MAC addresses on some of the Android modules. Once we understood the problem, we were able to quickly resolve it."
What impact has the new tech made to students and teachers?
"The new Clevertouch panels have been a game-changer for many of our classrooms," says John, "teachers who previously only utilized their equipment for projection are now using the IFPs to full capability. Feedback from teachers has been overwhelmingly positive.
"In fact, the teachers that did not yet get a Clevertouch are constantly requesting one for their classroom. We were planning to add another 30 panels each school year until we had one in every classroom, but the feedback has been so great that we are now planning to complete the remaining 175 classrooms this summer."?
Jack Willson from Clevertouch worked closely with Tierney and the team at Joliet. He said, "John and the team at Joliet School District 86 have certainly set a precedent within the State of Illinois. It was quite clear from the beginning that John was determined his district was going to have the very latest educational technology. Under John's management the district had set out a clear vision to future proof the learning experience for all students; they fully recognised the importance of technology to achieve this."
"The Plus Series is the central hub of 'The Complete Classroom' and integrates and connects existing devices and networked functions across the district. The solution comes packed with an exhaustive range of collaborative and sharing tools teaching software, education apps, school messaging and alerts functions, cloud accessibility, and digital resource features, high precision touch, and open platform functionality."
"Working alongside Tierney and Joliet School District 86 has been fantastic, it's been very exciting seeing this project come together so successfully."
"Working alongside Tierney and Joliet School District 86 has been fantastic, it's been very exciting seeing this project come together so successfully."