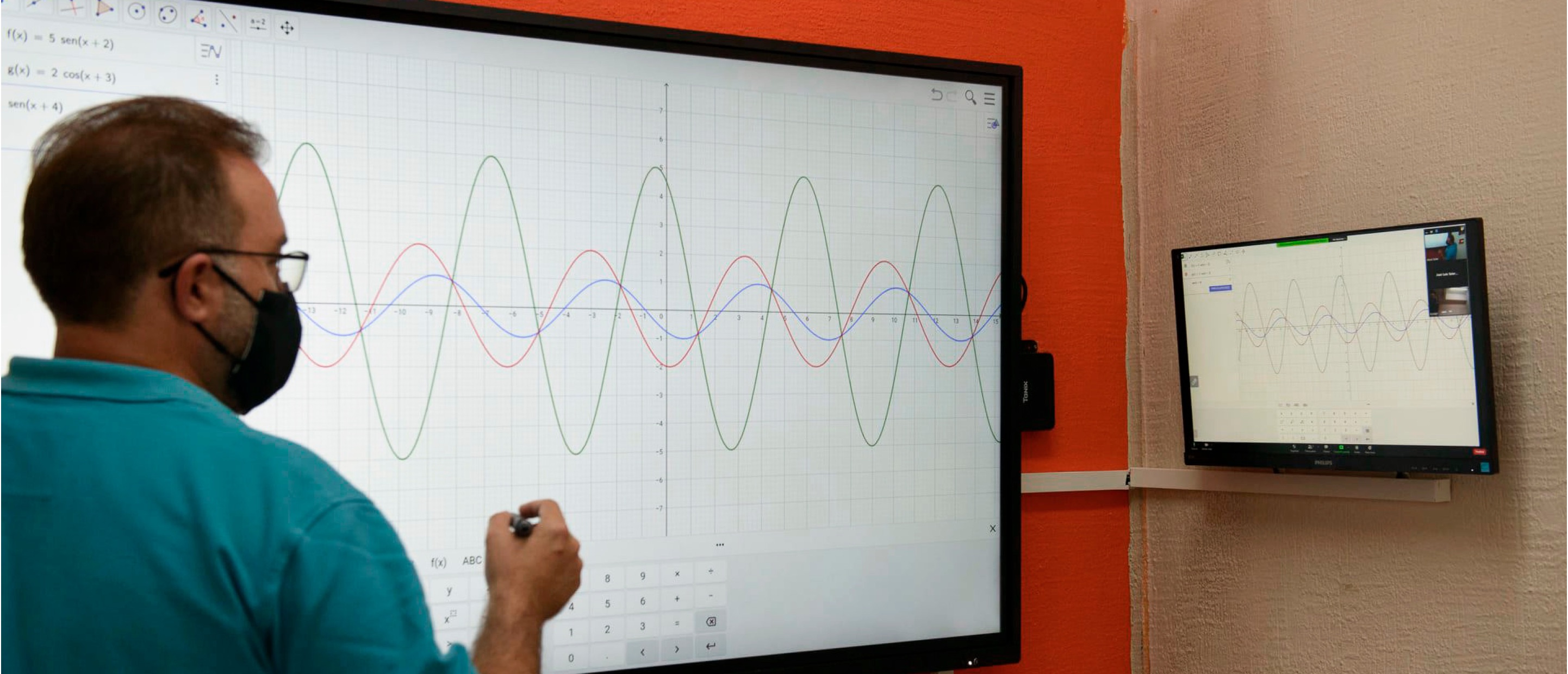 The San Agustín de Bilbao Center for Higher Studies invests in technology to promote blended lessons
The role of technology in the classroom this year is more important than ever. For this reason, the San Agustín de Bilbao Center for Higher Studies (Centro de Estudios Superiores San Agustín de Bilbao) has adapted to the new reality and has renovated its classrooms so that its students receive blended lessons through a project that includes soundbars, video-conferencing cameras and interactive displays - distributed by our exclusive Spanish partner, Charmex.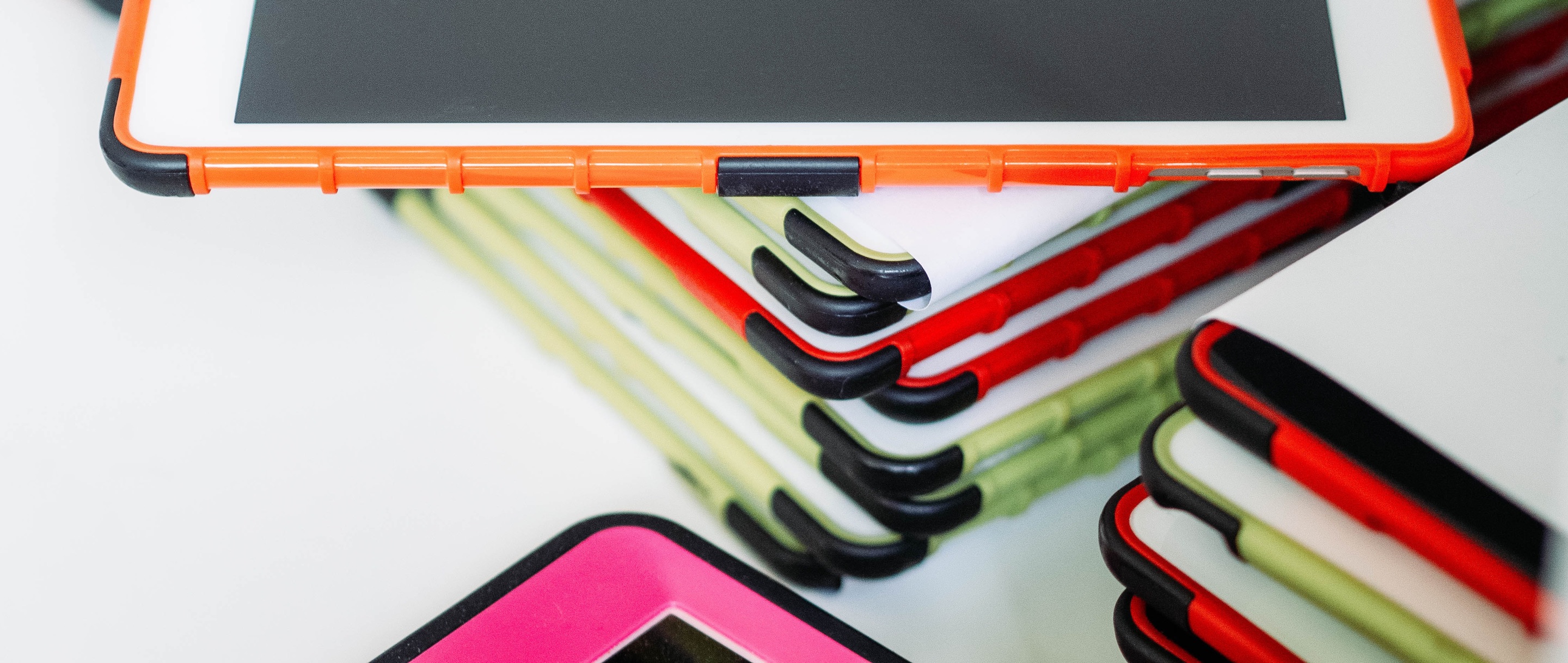 The San Agustín de Bilbao Center for Higher Studies has carried out a profound digital transformation in recent months to guarantee the total safety of teachers and students, as well as the continuity of their classes. For the 2020/2021 academic year, it has opted for a hybrid or blended teaching model, where technology guarantees constant interaction between teachers and students. The aim is for students to obtain good academic results and receive the best advice in their studies: "We believe that the student experience will be much more satisfactory, generating greater involvement and use, not only from the online lessons, but also in the classroom, by changing the chalk-board for a state-of-the-art interactive digital screen", says José Luis Soler, director of the San Agustín Center for Higher Studies.


The technology

To achieve these objectives, the institution has been working with our exclusive Spanish partner, Charmex, and the audiovisual integrator Dinof. They have designed integrated solutions for six blended classrooms, that include the following components: sound bars and 4K video-conference cameras and 65", 75" and 85" Clevertouch IMPACT interactive displays.

Poly Studio camera USB auto-track 4K video conferencing cameras and sound bars feature advanced sound pickup thanks to the presence of multiple in-line 'array' microphones and 'NoiseBlock' noise cancellation. In addition, the cameras with Auto-Track frame the teacher with a close-up following the coordinates of the microphone capture, that is, of his voice.

For their part, Clevertouch IMPACT interactive displays offer an intuitive and collaborative experience, with features that free teachers from the limitations of restrictive traditional technology, with tools such as whiteboard handwriting and formula recognition, and applications to combine in-person and online remote working.

IMPACT displays have an infinite whiteboard, with the ability to resize annotations and images so that the teacher never runs out of space and gives free rein to their ideas. They also facilitate agile and precise writing in two simultaneous colours, have two passive stylus, which do not require a battery, and have gesture control and palm rejection.

Tools such as a stopwatch, a timer, a magnifying glass and an integrated interactive voting function allow greater involvement from students during the class. Online work is streamlined with integration to cloud accounts, accessible directly from the file explorer.

"We have adapted our teaching methodologies with these new technologies. We continue to evolve with it and it is being very useful to us, especially with regard to the formula recognition", highlights Soler.


Engineering students - the main beneficiaries

Currently, up to 17 teachers can teach their classes in a blended way: with the classroom capacity reduced to less than half, non-contact students can follow the lessons from home, without comprehension or visualisation problems.

The subjects are taught to students who come from engineering faculties or university schools such as the Bilbao Engineering School in Electronics, Electrical, Mechanics, Management Information Technology, Civil; the School of Nautical (Portugalete) and Business Management of the School of Elcano.

Other classes that can access this blended educational model are those that prepare for specialised occupations, which have been taught in person for over 30 years.

Usually, the San Agustín Center prepares students for the teaching exams (Primary, Infant, Therapeutic Pedagogy, English and Physical Education), Secondary, Osakidetza (Basque Health Service), Bilbao City Council and the Basque Government.
The multi award winning IMPACT interactive display was chosen for this installation