Eduvision Online Learning Project
Eduvision is a NPO who realized that there are students in Namibia, as much of Africa, who do not have access to modern teaching and learning opportunities. Namibia is a
developing country, and the vast distances meant that a lot of the smaller towns and villages do not have the infrastructure to give the necessary support to schools in remote areas.
Technology however allow's them to bridge this gap, and bring the teachers directly to the student in an innovative and extraordinary way. To date, the EduVision programme has grown to directly connect numerous schools and impact over 10,000 learners through VSAT and digitally interactive platforms, the Paratus EduVision programme connects teachers and online learners anywhere in Namibia. Teachers in Otjiwarongo, for example, can teach real-time online classes and direct students to the Clevertouch interactive display on both sides of the connectivity. So, Otjiwarongo and Tsumkwe schools may interact and solve exercises directly on the interactive displays. What is written by the teacher in Otjiwarongo, appears on the board in Tsumkwe and vice versa, and the students may then interact with the teacher in Otjiwarongo.
"Comparing the pace at which we were learning then and now, Eduvision has accelerated the learning and teaching process. Moreover, Eduvision has brought improvement in our knowledge, and understanding."

Student, Waterberg Junior Secondary School
With the generous help of their sponsors, they aim to provide equal opportunities to the youth of Namibia and other African countries. Ensuring a brighter future for all at affordable rates. Striving to bring the future to your doorstep in new and previously unknown ways.
Solution
Clevertouch Interactive Display
LYNX Whiteboard Software
Stage Software
Satellite Connectivity
Panopto Recording Software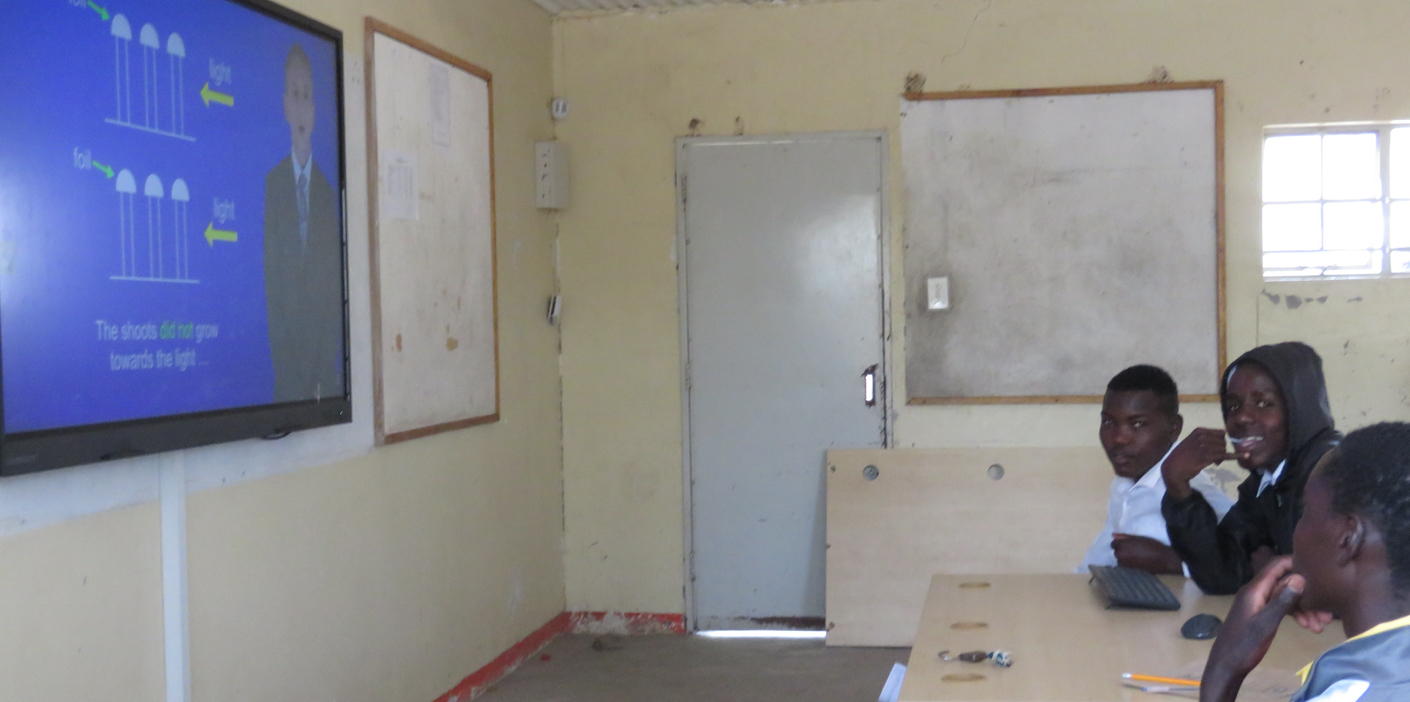 The Benefit
With cutting-edge e-learning technology, such as Clevertouch Technologies Interactive Displays, bring equal learning opportunities to everyone in Namibia.