Met de tools en gratis hulpmiddelen van Microsoft die u helpen bij het voorbereiden, onderwijzen, beoordelen, volgen en analyseren, heeft u meer tijd om u te concentreren op wat het belangrijkst is: uw leerlingen.

Microsoft Teams Microsoft Office 365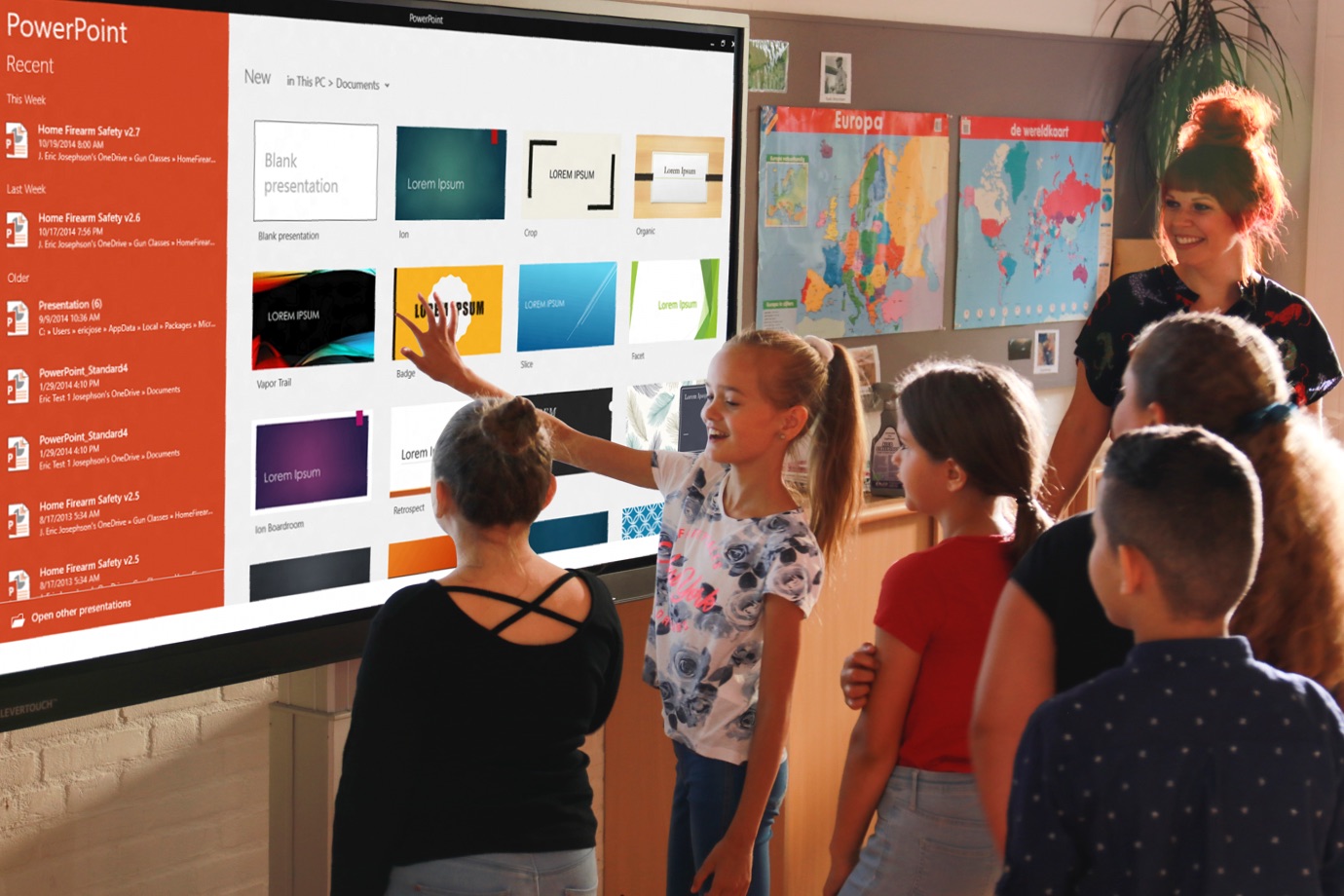 Eenvoudige, probleemloze overgang
Gebruik alle tools die u gewend bent
Wanneer u een Microsoft Office-bestand opent op uw IMPACT of IMPACT Plus, vindt u alle tools en functionaliteit die u gewend bent als u werkt vanaf uw laptop of pc.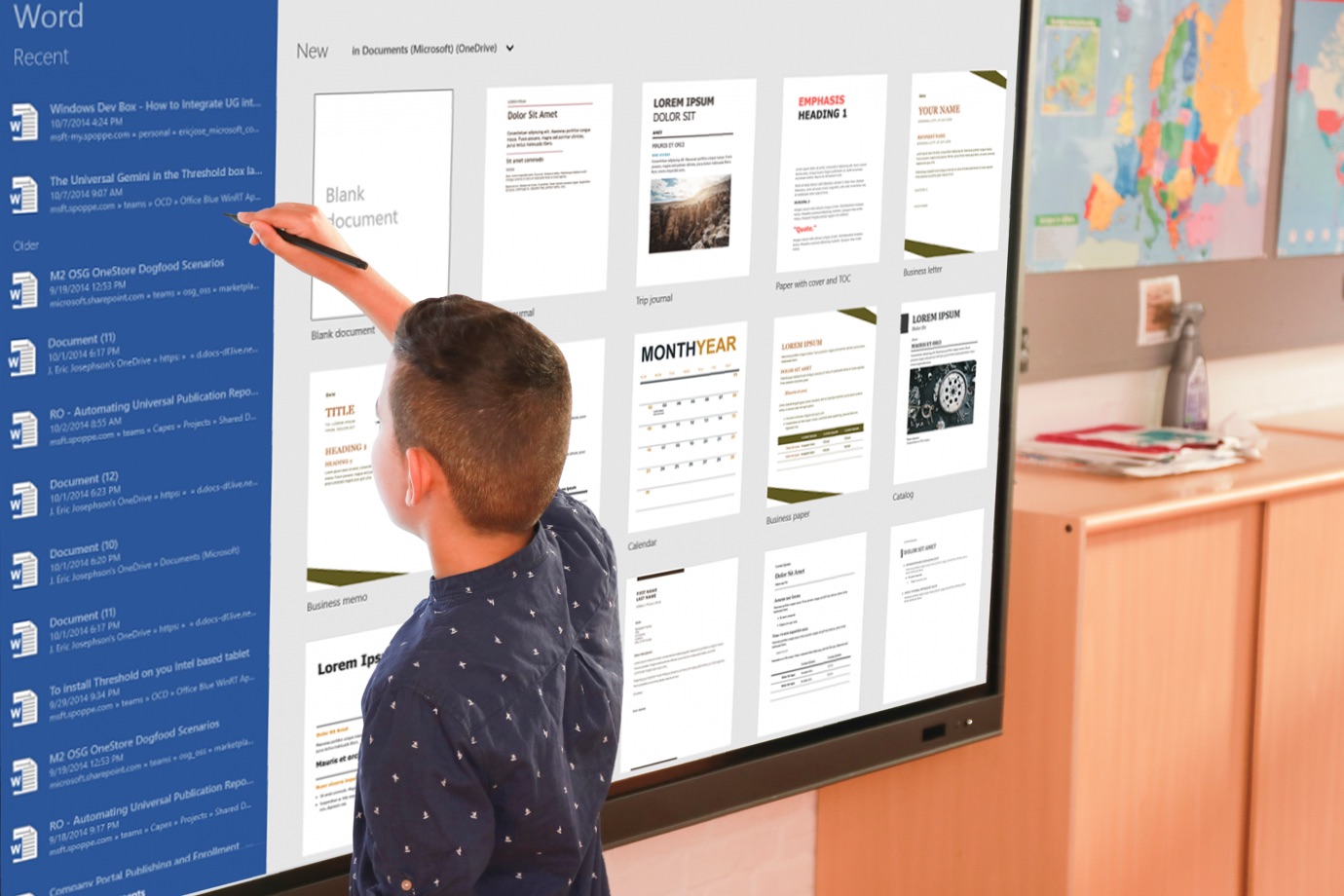 Totale vrijheid
Werk overal
U kunt thuis, onderweg of in een ander deel van de school werken. Onze beeldschermen worden gesynchroniseerd met uw OneDrive, zodat u kunt zien waar u aan hebt gewerkt en het kunt weergeven op elke IMPACT Plus.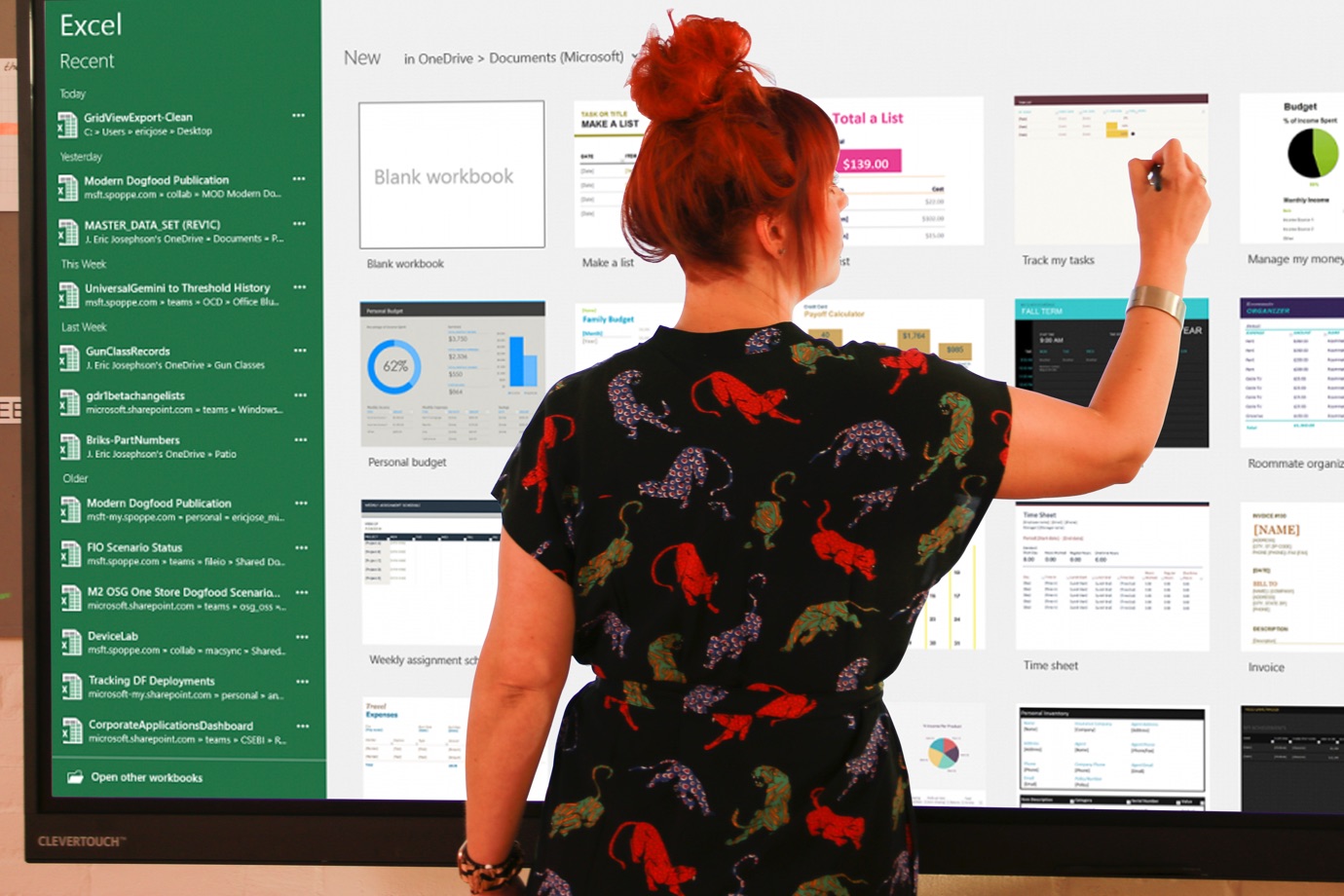 Geef les zonder beperkingen
Betrek iedereen bij afstandsonderwijs
Met Microsoft Teams kunt u uw lessen delen met studenten in uw klas en met degenen die thuis leren. Ze kunnen je zien en het werk dat je doet op het IMPACT-scherm.
Neem voor meer informatie contact op met onze onderwijsspecialist via: