Wireless Conferencing
Your meeting, your way.
Flexibiliteit is een must in vergaderingen
In-person, remote of hybride - Clevershare geeft u de vrijheid om uw vergadering op uw manier te organiseren. 62% van de zakelijke gebruikers heeft meer dan 3 Unified Communication platforms.
U wilt wanneer u de vergaderruimte binnenloopt dat u:

- tools beschikbaar heeft om eenvoudig een vergadering te starten
- op een van die vele UC-platforms,
- terwijl u verbinding maakt met het scherm, audio- en visuele apparatuur in de ruimte.
Drie methodes, dezelfde ervaring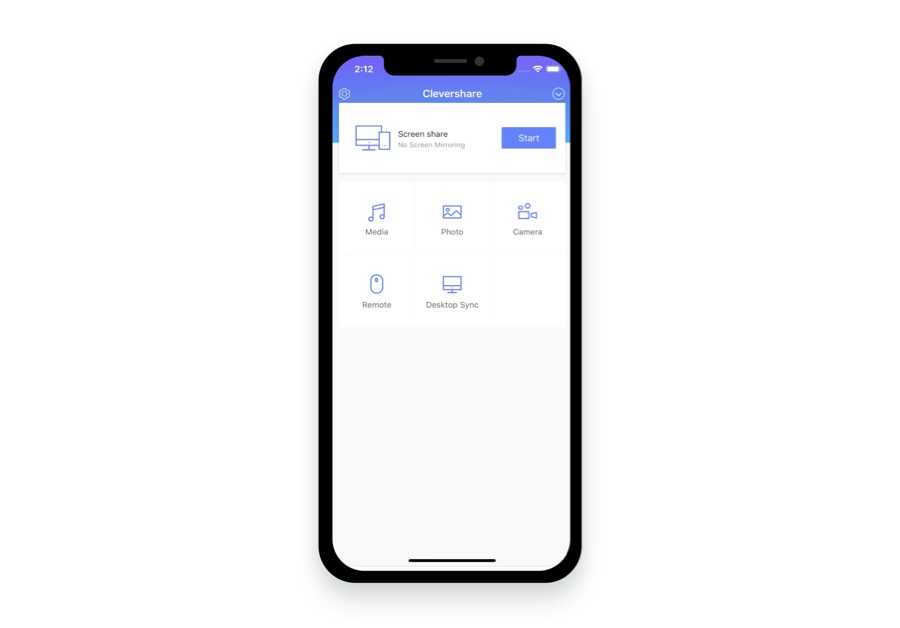 De App
Download het gratis op elk apparaat. Voer de code van uw UX Pro display in en deel onmiddellijk inhoud van uw apparaat naar het grote scherm.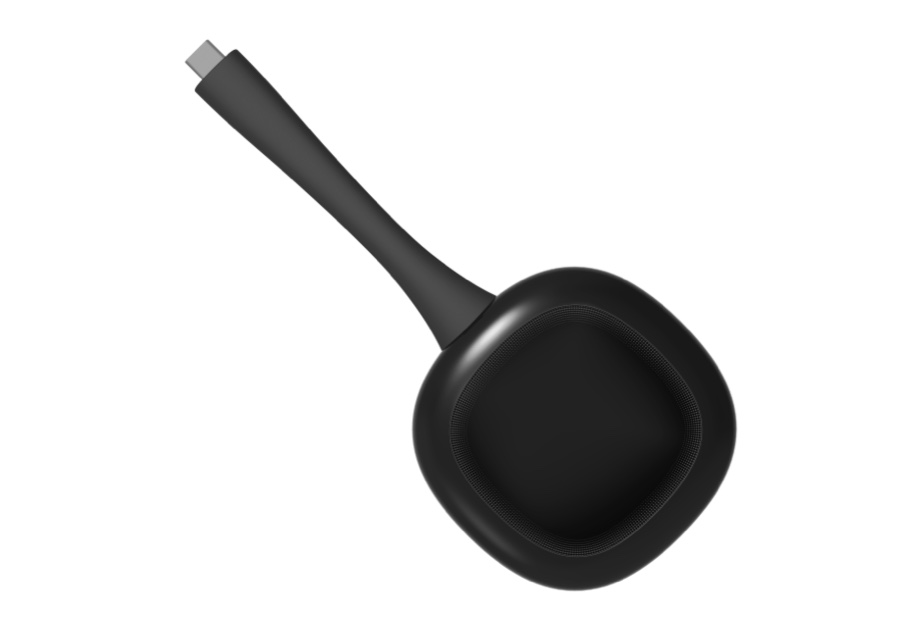 De Dongle
Sluit de USB-C-dongle aan op uw laptop en klik op de knop om uw scherm te delen met het UX Pro-scherm.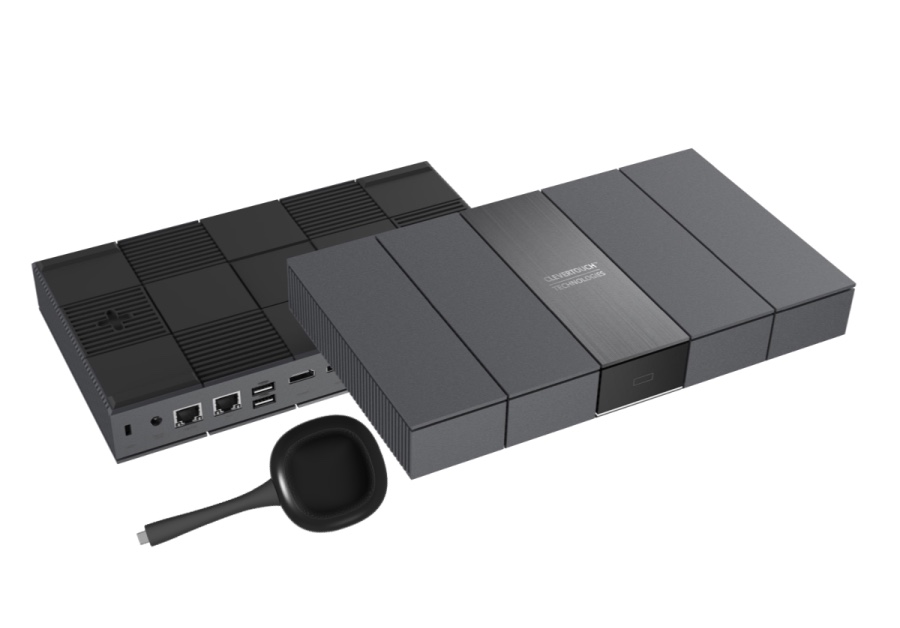 De Hub
Clevershare technologie op elk scherm. Sluit de CleverHub aan op uw commerciële of interactieve display en gebruik de App of de Dongle om content te delen.
Tech-agnostic
We werken samen met 's werelds meest toonaangevende fabrikanten van geluids- en videobars om ervoor te zorgen dat Clevershare naadloos samenwerkt met honderden producten.

De CleverShare Experience
One-tap en connect
Met de App, Hub of Dongle kunt u met één tik verbinding maken. Geen draden, geen drivers, geen wachtwoorden. Collega's en bezoekers delen dezelfde gebruiksvriendelijke ervaring.
Hardware Virtualisation
Clevershare herkent onmiddellijk randapparatuur die op het hoofdscherm is aangesloten, zoals soundbars of camera's. Start de vergadering vanaf uw laptop, maar gebruik de soundbar en camera van de betreffende ruimte. Zonder dat u kabels hoeft aan te sluiten of instellingen hoeft te wijzigen!
Vereenvoudig de vergaderervaring
Waar u ook bent en welk scherm u ook gebruikt, u ervaart dezelfde Clevershare interface en de eenvoudig te verbinden mogelijkheden. Geen kabels nodig - Maak van elke ruimte een hybride vergaderruimte. Alles wat u nodig heeft is uw laptop en Clevershare.
Laptop, app of tablet
Elk apparaat, op elk platform, kan het scherm gemakkelijk delen met behulp van de Clevershare-software.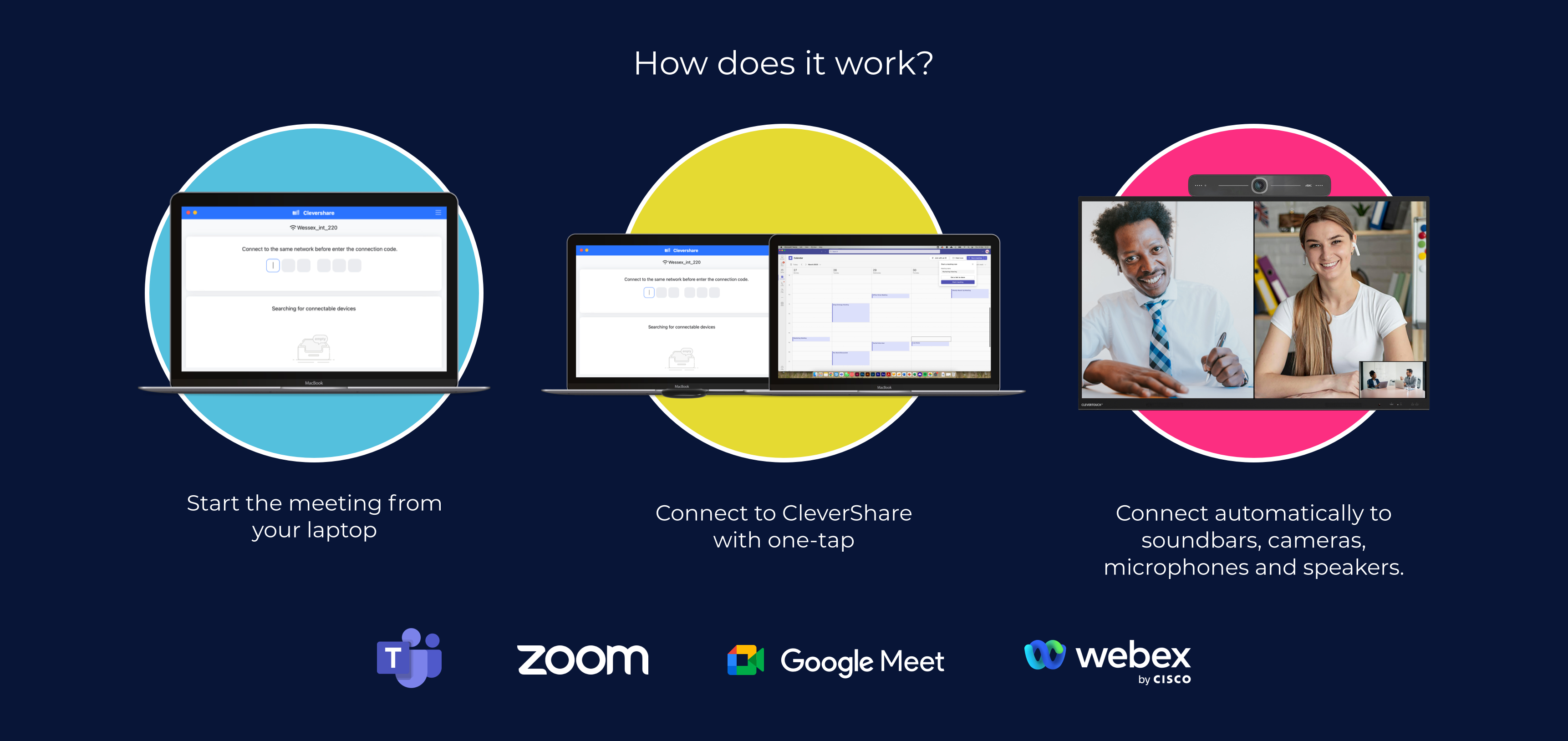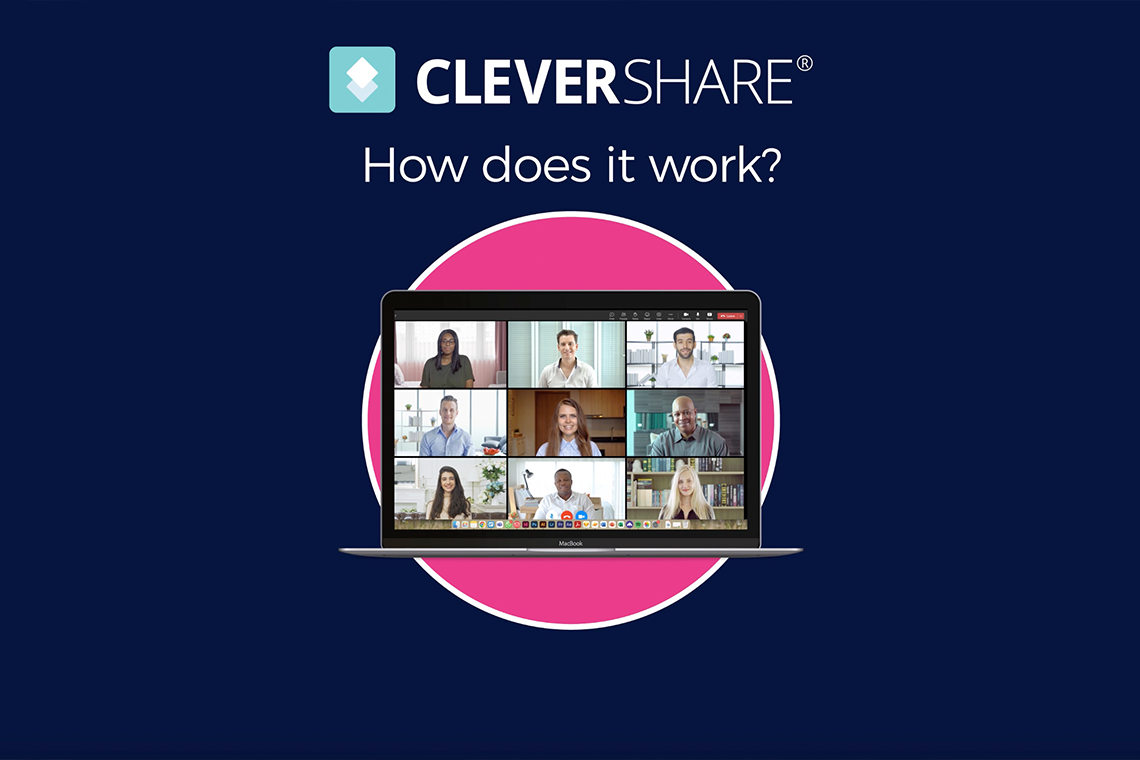 Video
Hardware Virtualisation - How does it work?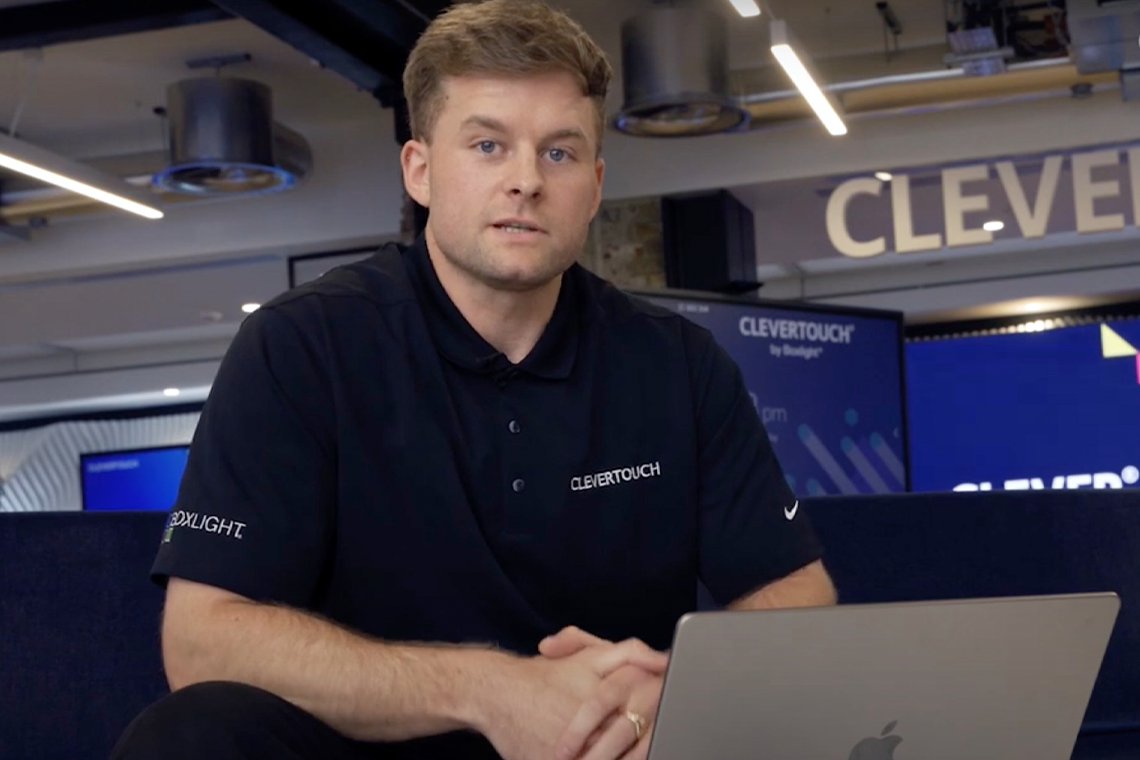 Video
Hardware Virtualisation - Features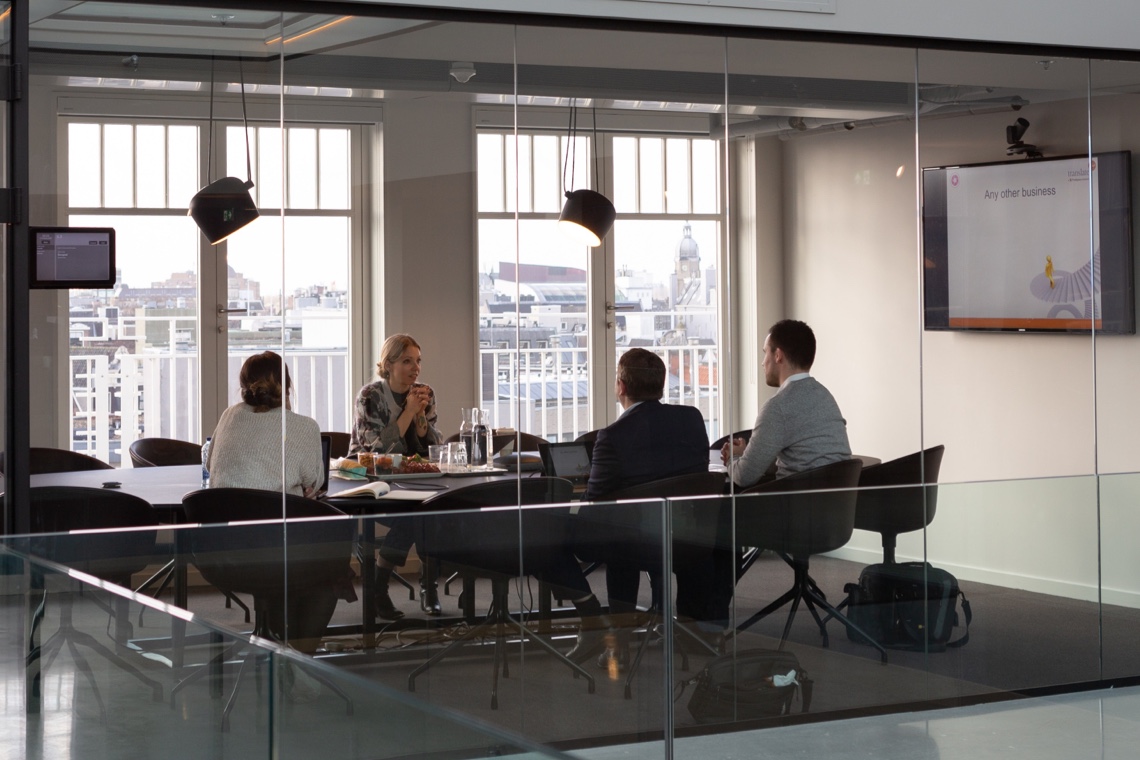 Your meeting, your way
Wat uw vergaderbehoefte ook is, Clevershare heeft drie manieren om het voor u te realiseren. Bekijk hieronder de mogelijkheden.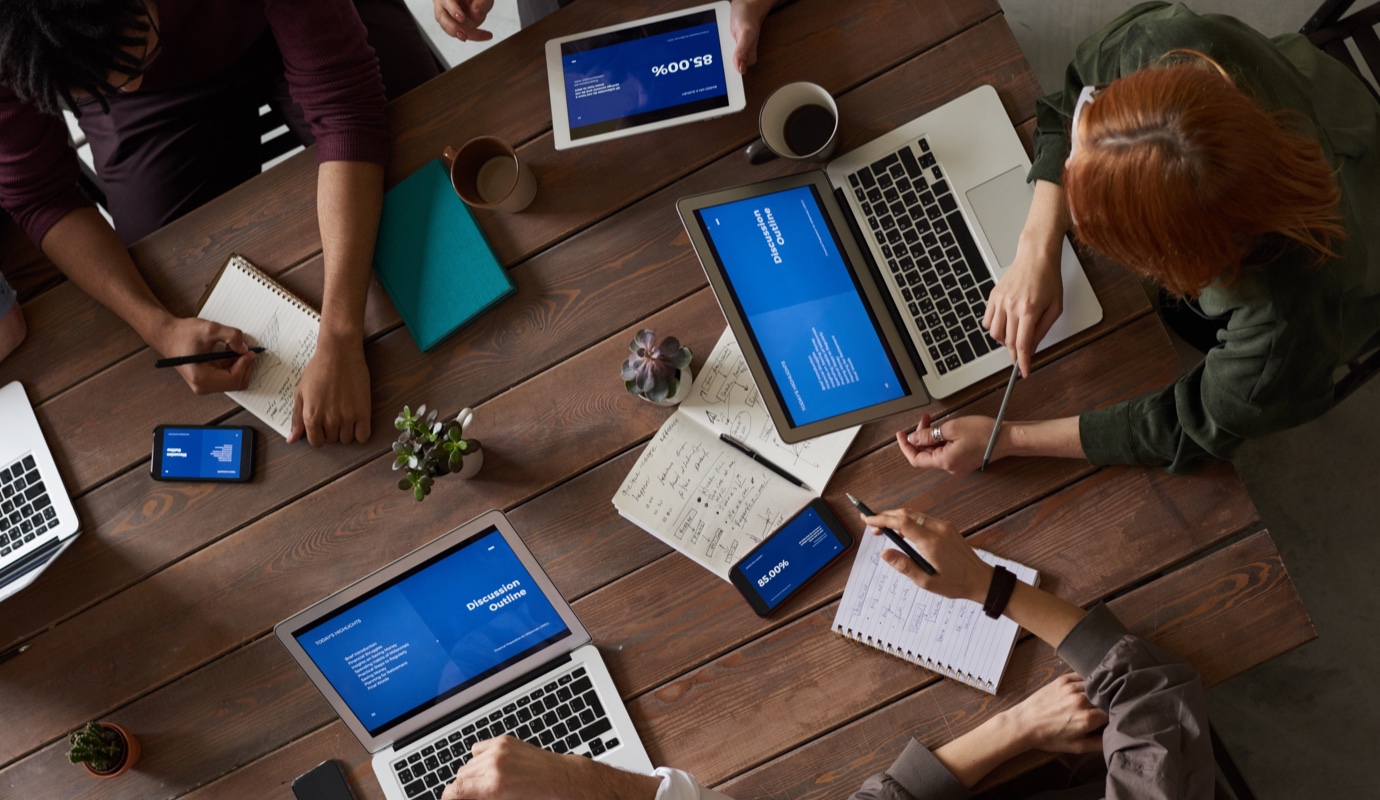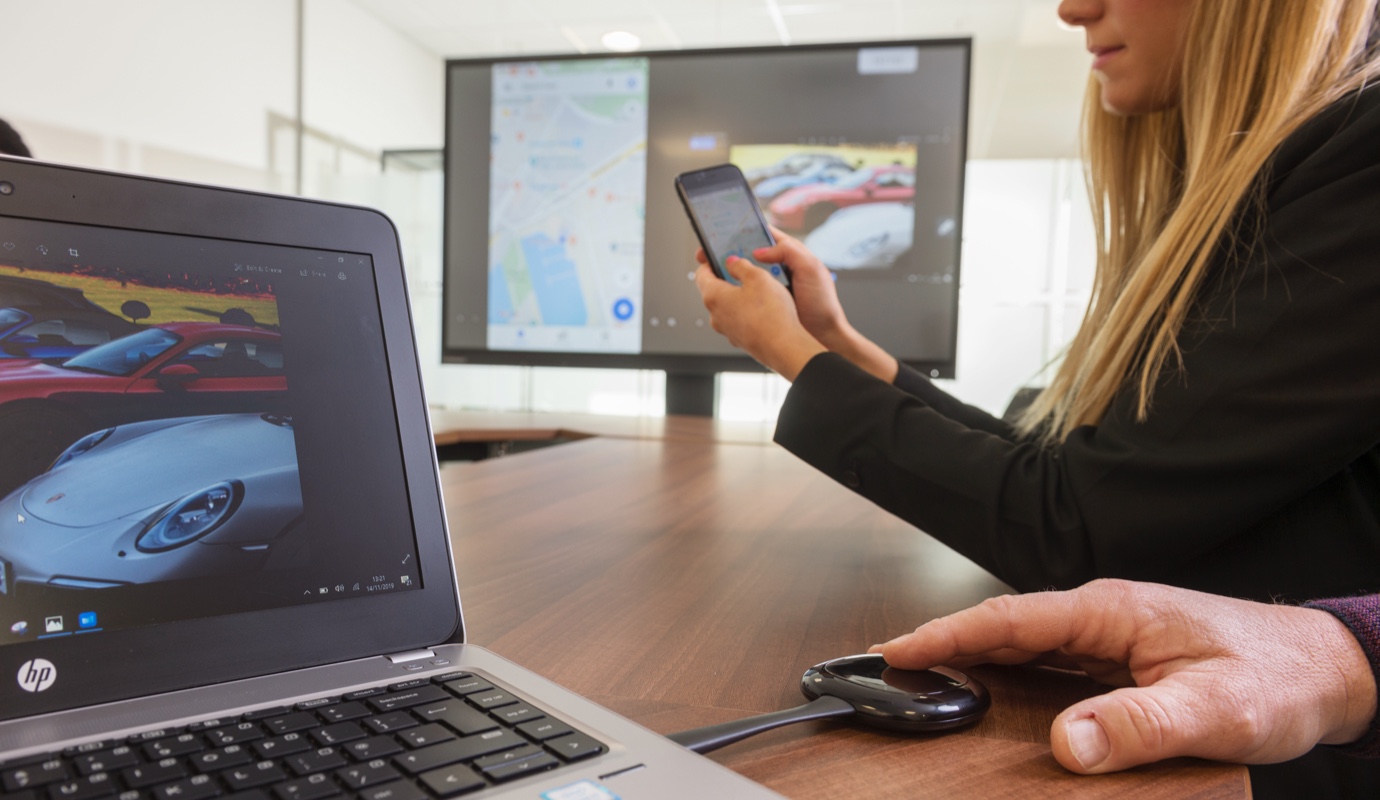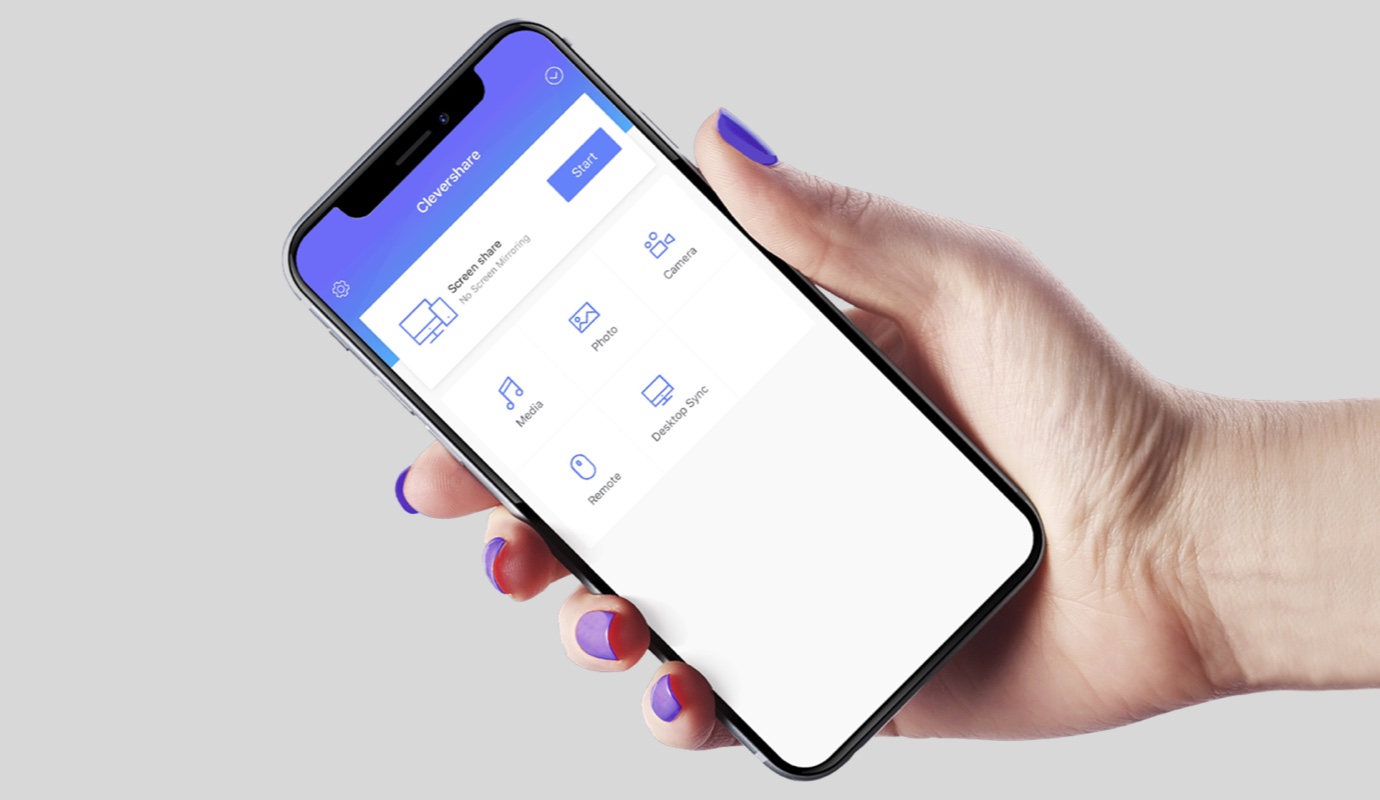 | | | | |
| --- | --- | --- | --- |
| | The App | The Dongle | CleverHub |
| | Free to download application | | Multiple Inputs including USB-C and built-in Bluetooth |
| | Compatible with Android, Windows, iOS & Chrome Devices | Works in conjunction with the CleverShare app | Compatible with Collaboration App, Airplay, Google Cast, Miracast |
| | | | |
| Sources simultaneously on screen | | | |
| | | | |
| Dynamically arrange content on screen | | | |
| | | | |
| Supports 4K UHD & Touch Displays | | | |
| API for 3rd Party Integrations | | | |
| Guest/Multi-network support | | | |
| Enterprise-Grade Security | | | |
| | | | |
| | | | |
| | | | |
Connection

The App

Free to download application

The Dongle

USB-C connection

CleverHub

Multiple Inputs including USB-C and built-in Bluetooth

Compatability

The App

Compatible with Android, Windows, iOS & Chrome Devices

The Dongle

Works in conjunction with the CleverShare app

CleverHub

Compatible with Collaboration App, Airplay, Google Cast, Miracast

Screen sharing

The App

Connect up to 50 devices

The Dongle

Connect up to 50 devices

CleverHub

Connect up to 50 devices

Sources simultaneously on screen

The App

N/A

The Dongle

N/A

CleverHub

9 devices

2-way control

The App

Yes

The Dongle

Yes

CleverHub

Yes

Dynamically arrange content on screen

The App

No

The Dongle

No

CleverHub

Yes

Moderator Mode

The App

Yes

The Dongle

Yes

CleverHub

Yes

Supports 4K UHD & Touch Displays

The App

Yes

The Dongle

Yes

CleverHub

Yes

API for 3rd Party Integrations

The App

No

The Dongle

No

CleverHub

Yes

Guest/Multi-network support

The App

No

The Dongle

No

CleverHub

Yes

Enterprise-Grade Security

The App

No

The Dongle

No

CleverHub

Yes

Operating System

The App

?

The Dongle

?

CleverHub

Android 9

Built-in Digital Signage

The App

No

The Dongle

No

CleverHub

Yes

Supports BYOM & BYOD

The App

No

The Dongle

No

CleverHub

Yes