Interactieve displays
Optimaliseer de manier waarop u communiceert en samenwerkt. Een interactieve display combineert geavanceerde technologie van hoge kwaliteit met een vertrouwde gebruikerservaring om presentaties, vergaderingen en lessen te verrijken.
Onze interactieve displays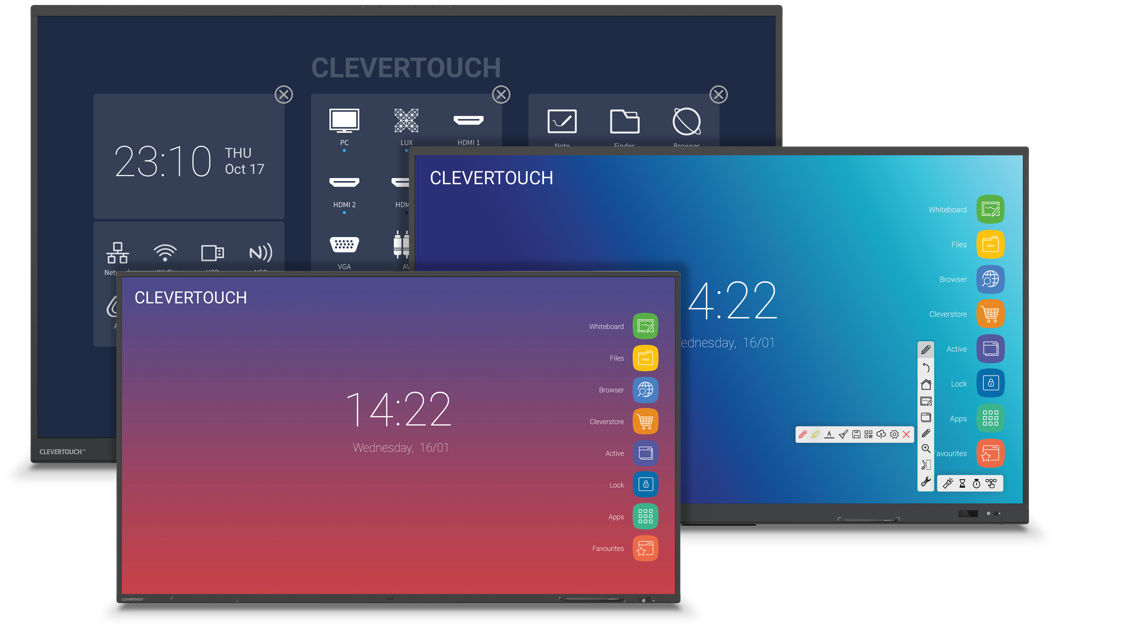 Innovatief door ontwerp
Met meer dan een decennium aan innovatie ervaring op zak, zijn onze meermaals bekroonde touchscreens ontworpen voor gebruiksgemak, veiligheid en om naadloos aan te sluiten op systemen en processen. Met formaten variërend van 55" tot 86", opties voor pc- of tabletmodus en een verbluffend heldere 4K-resolutie, allemaal ondersteund door een garantie van vijf jaar en het laagste uitvalpercentage op de markt, is ons assortiment interactieve displays de ideale keuze, ongeacht uw budget.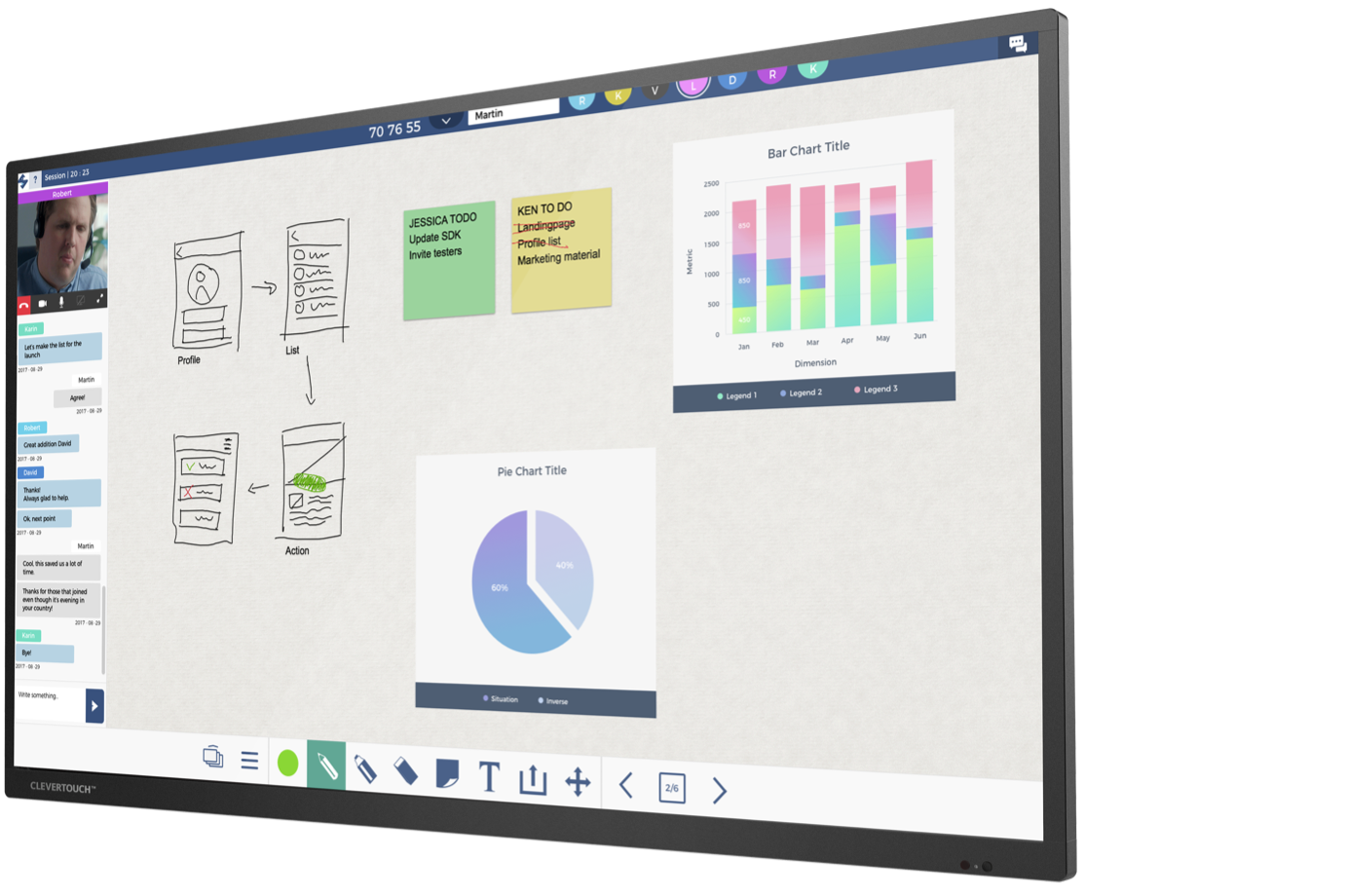 Software
Alles wat u ooit nodig zult hebben met Clevershare, Cleverstore, en LYNX Whiteboard
Alle apps die u nodig hebt, zijn inbegrepen zonder extra kosten en zonder lopende abonnementen. Met Clevershare kunt u inhoud van uw telefoon, laptop of tablet weergeven op het interactieve display. CleverLive verandert uw scherm in een digital signage-display, waarbij dynamische inhoud wordt gedeeld met tijdsintervallen of wanneer het scherm niet in gebruik is. Het cloudgebaseerde LYNX Whiteboard maakt activiteiten en presentaties vanuit meerdere bronnen, waardoor u de vrijheid heeft om overal te werken.