Digitale transformatie staat voorop op de werkplek. We zijn in een agile sfeer terechtgekomen, waar er niet langer wordt gewerkt aan een specifiek bureau, kantoor, tijd of zelfs land. Nu flexibel werken de norm is geworden en 2020 de manier waarop we thuis werken heeft veranderd, is unified communications nog nooit zo belangrijk geweest.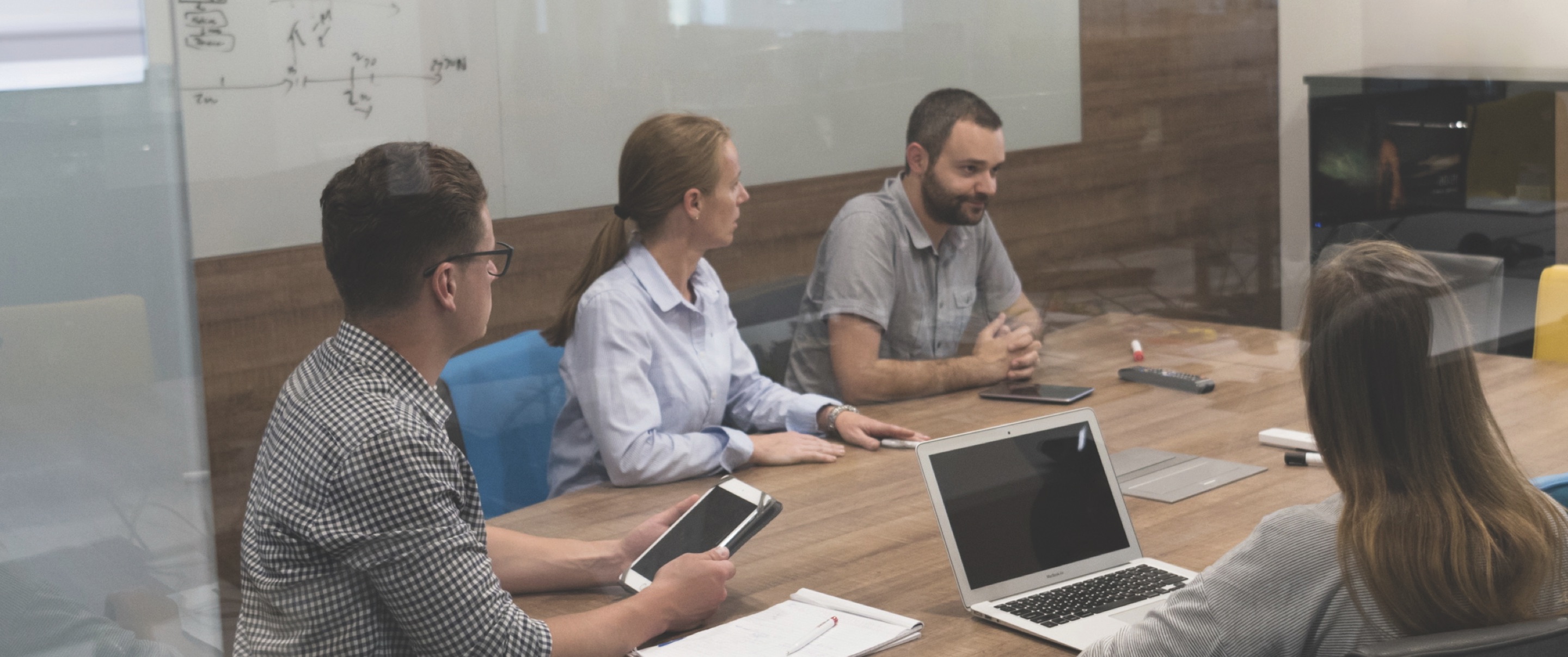 Ultieme flexibiliteit
Bedrijven moeten niet alleen manieren vinden om hun personeel met elkaar in contact te brengen, maar ze moeten ook nieuw talent aantrekken, met name jongere gebruikers die gewend zijn hun persoonlijke apparaten als een hybride te gebruiken voor hun werk en privéleven. Het resultaat is een toestroom van fantastische communicatiemiddelen. Het enige probleem is dat we zo snel hebben geïnnoveerd dat het grote aantal beschikbare communicatiemiddelen voldoende is om elke werknemer of IT-team te overweldigen.
Bij Clevertouch Technologies hebben we een echt agnostisch unified communicatieplatform ontwikkeld, waardoor gebruikers verbinding kunnen maken en samenwerken, ongeacht het apparaat dat ze gebruiken, op elk platform, inclusief iOS, Windows of Chromebook.
Onze apps zijn cloudgebaseerd, zodat u overal en op elk apparaat kunt werken. Synchroniseer met uw Google Drive, OneDrive, Dropbox en meer om documenten te delen en samen te werken in een flexibele omgeving.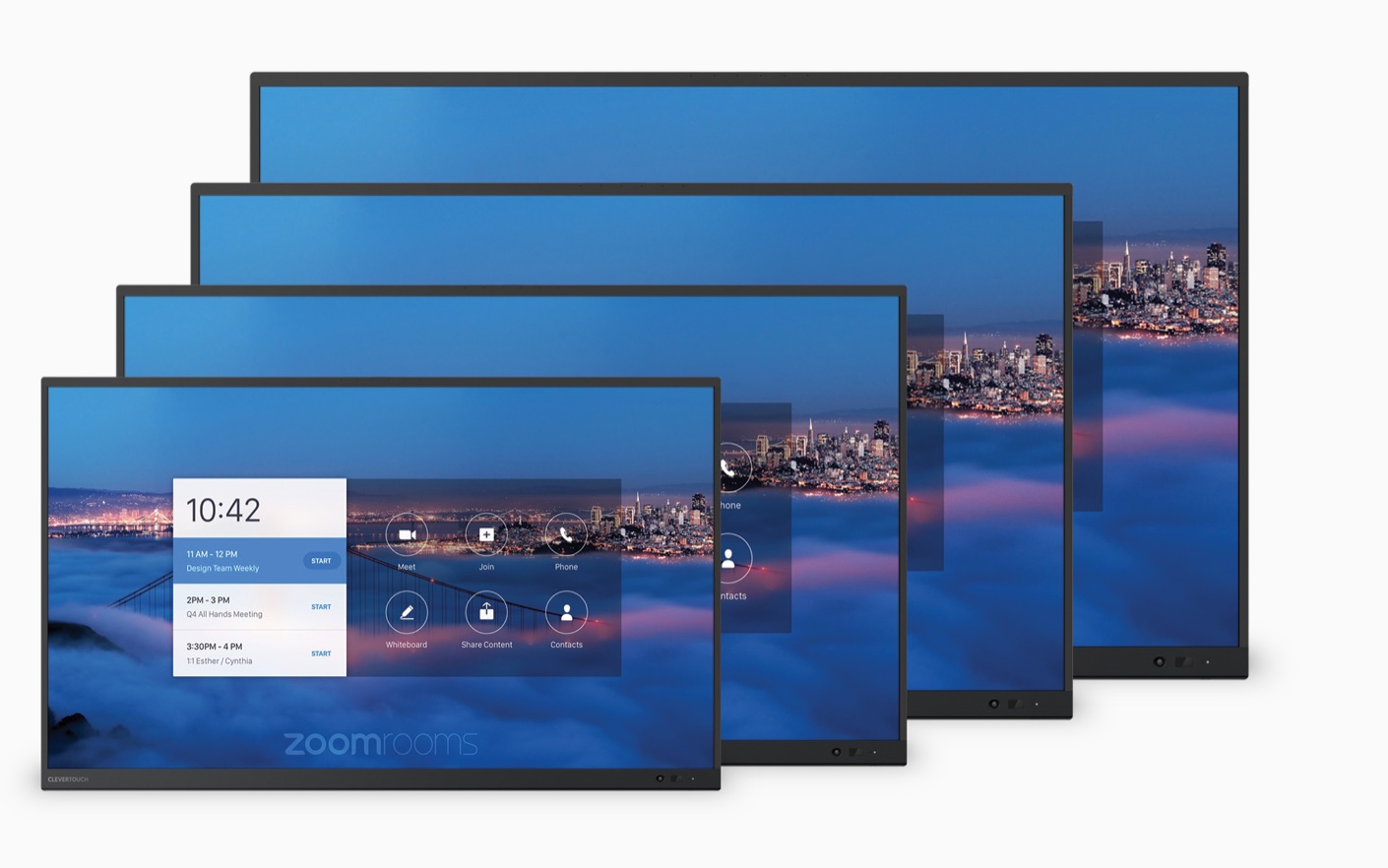 Unified comms
Zoom Rooms
De door Zoom Rooms geconfigureerde OPS-optie biedt alle functies van de Zoom-app, inclusief scherm delen en gedeeld whiteboard canvas. Ideaal om contact te leggen met collega's die niet op kantoor kunnen komen.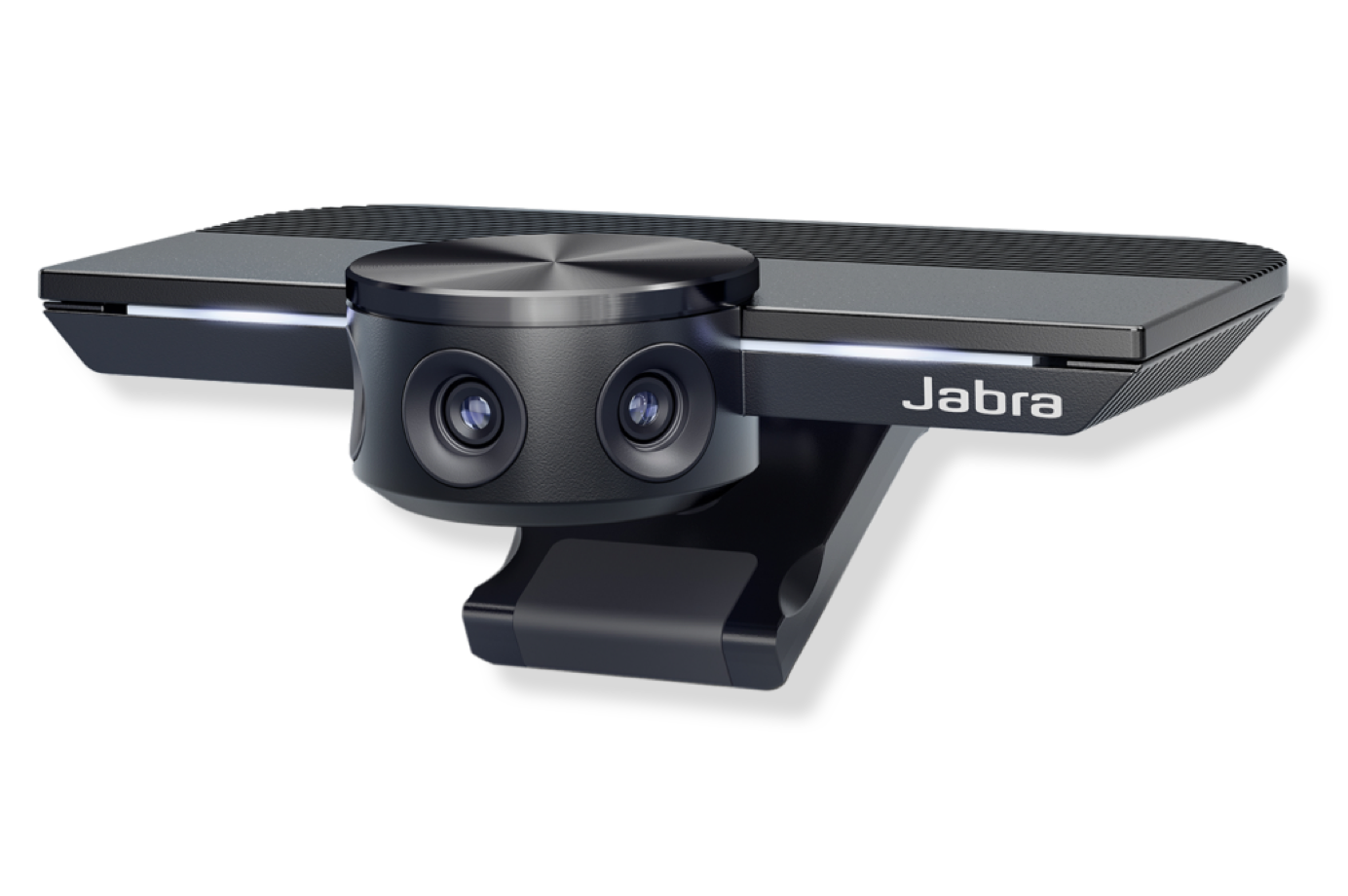 Jabra Panacast
De volledige 4K-oplossing
We zijn Partner van Jabra en met de Panacast levert Clevertouch een volledige UC-oplossing. Met de 'extra wide angle' camera kijk je goed naar alle deelnemers in de vergaderruimte. De ingebouwde array microfoon en het ruimtevullend geluid kunt u eenvoudig communiceren met deelnemers op afstand.
Unified comms
DisplayNote Launcher
Voor een meer op maat gemaakte aanpak biedt DisplayNote Launcher met één druk op de knop toegang tot een groot aantal conferentie-apps. De kamerkalender van Launcher neemt geplande oproepen en vergaderingen op, waardoor kostbare tijd wordt bespaard. Tik op een knop om uw gesprekken te starten of hieraan deel te nemen.