CleverMDM: an innovative solution
Total control of your organisation in just one click.
What is MDM?
MDM stands for Mobile Device Management. We have partnered with leading MDM specialists, Radix Technologies, to consolidate all of your organisation's displays into one management system.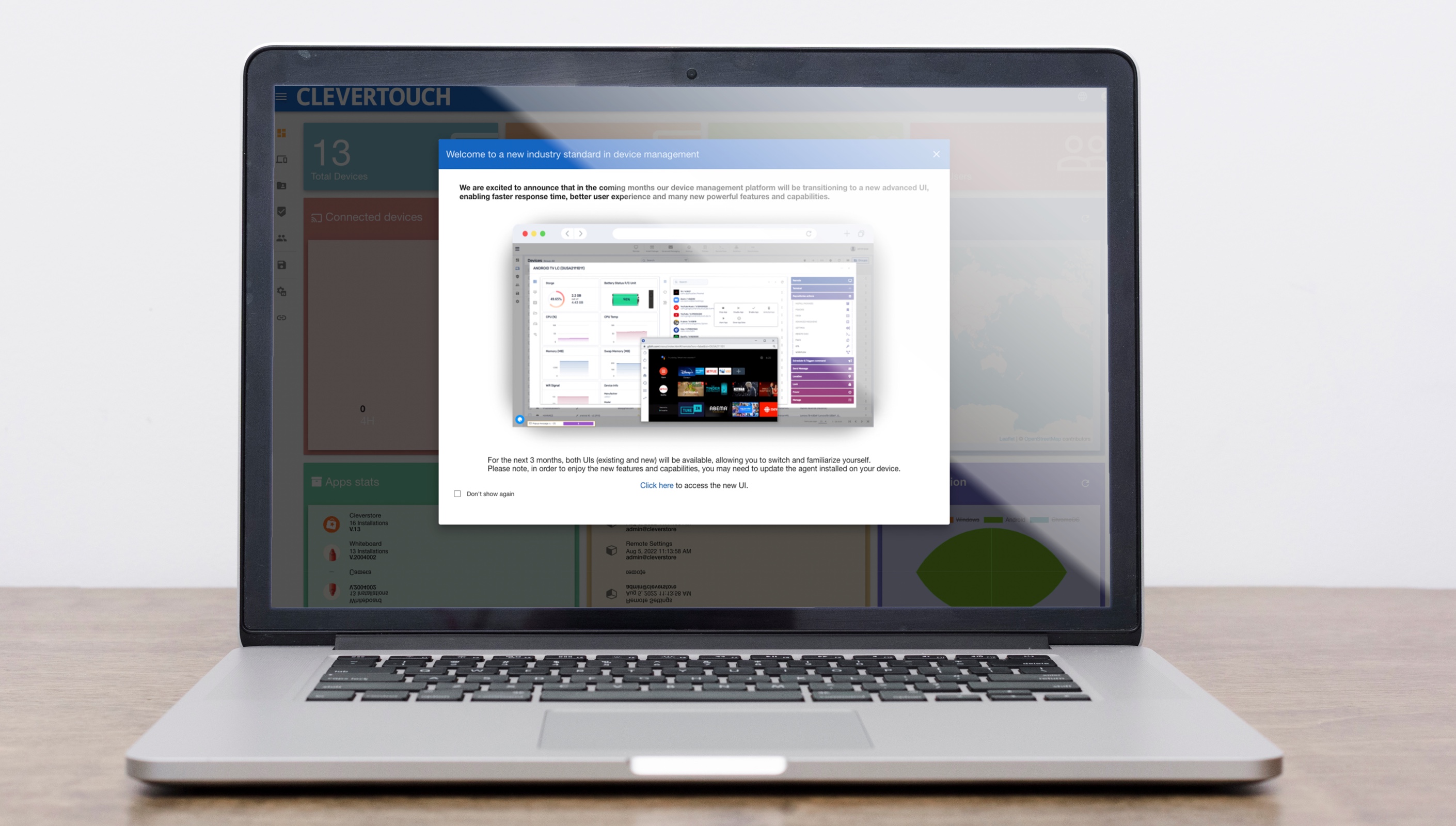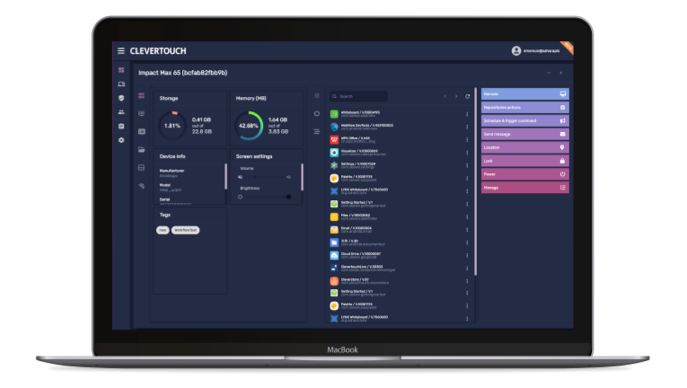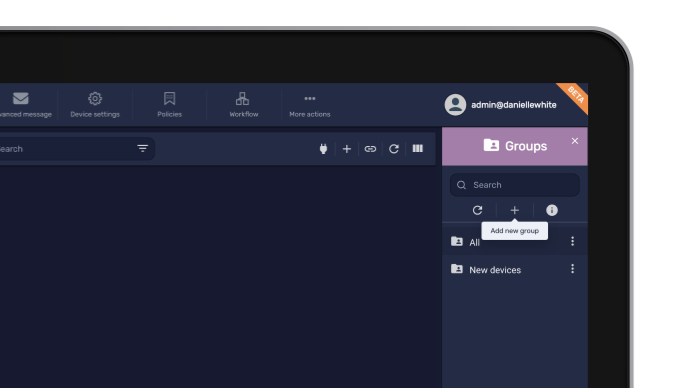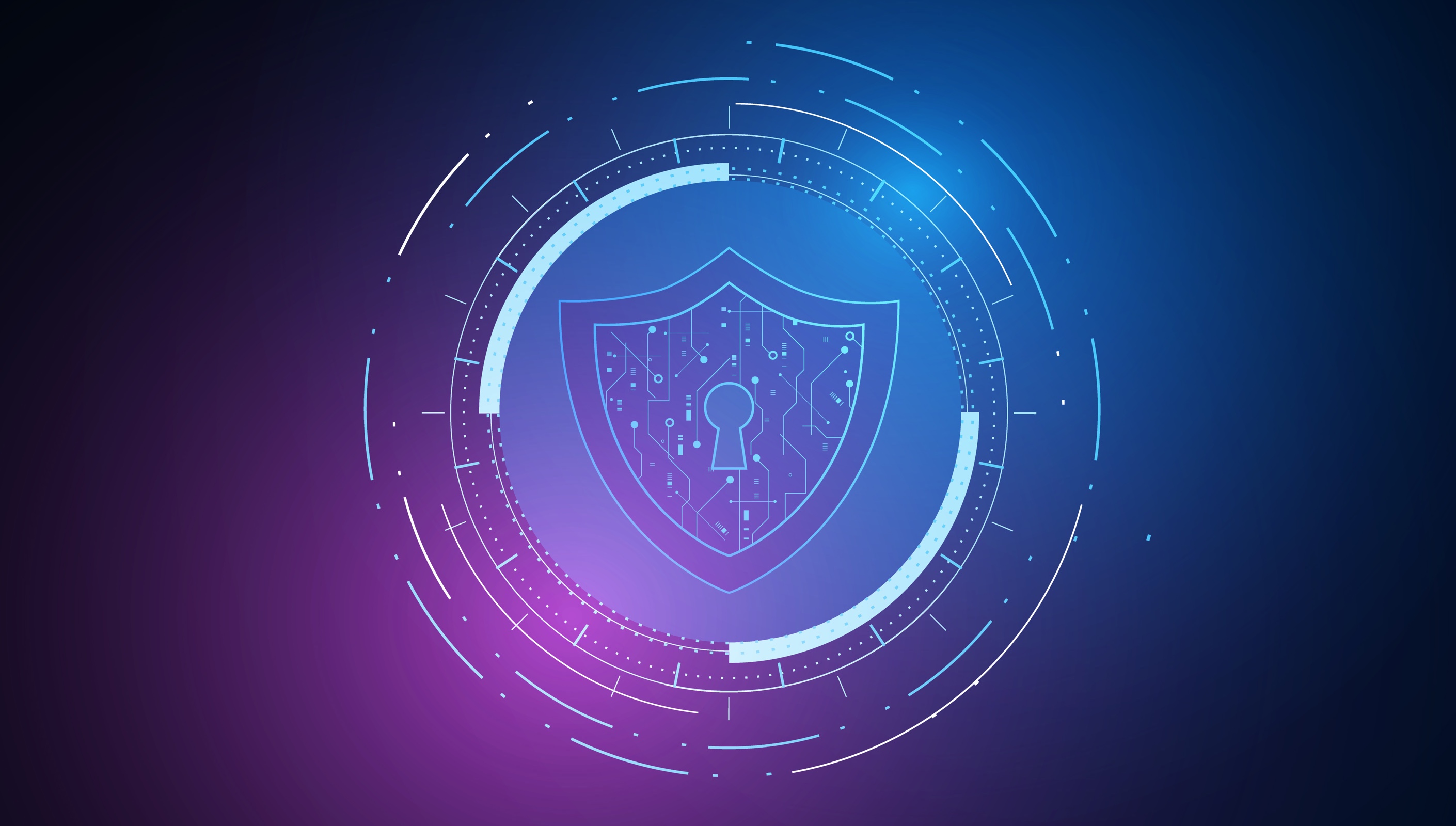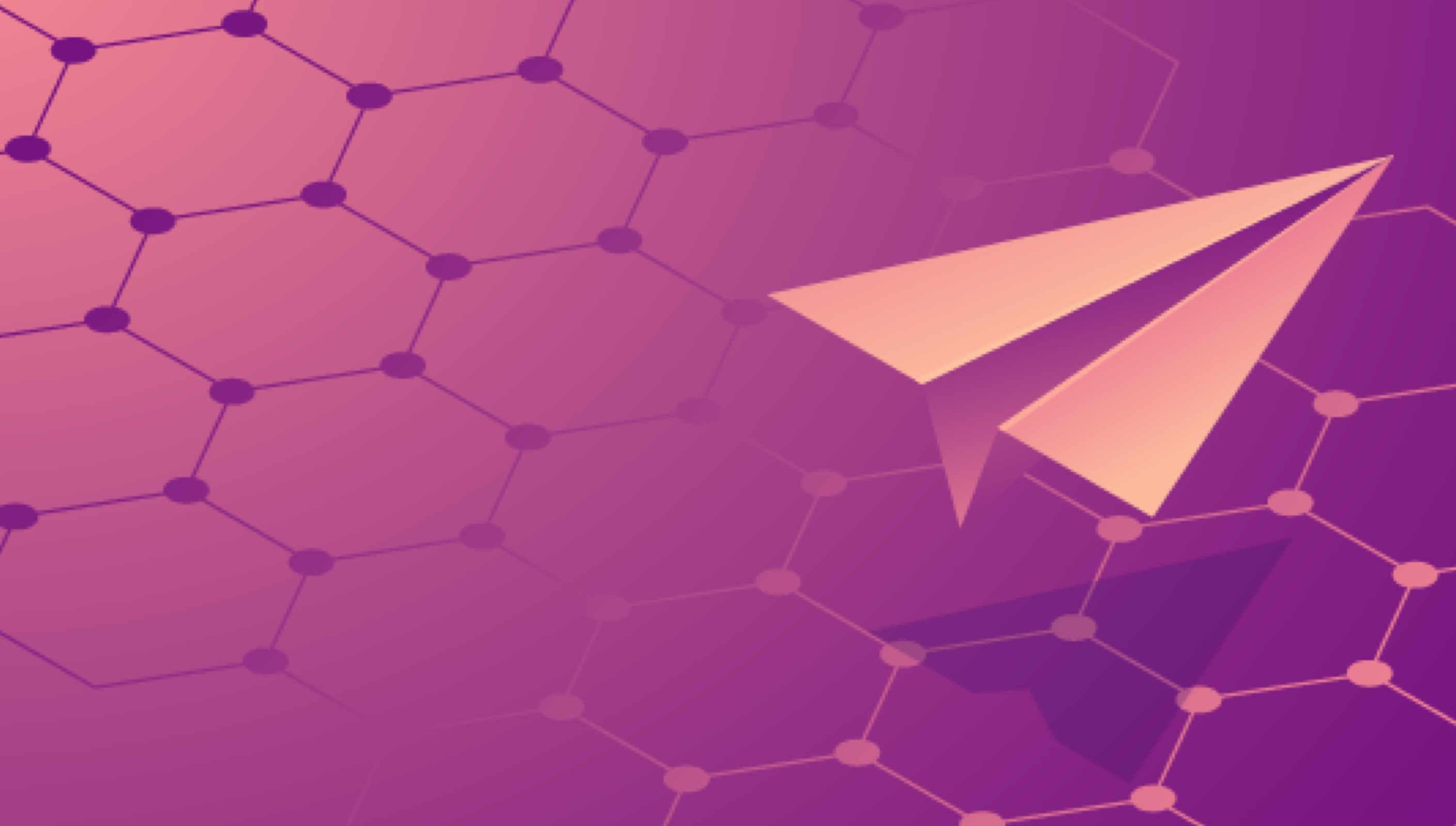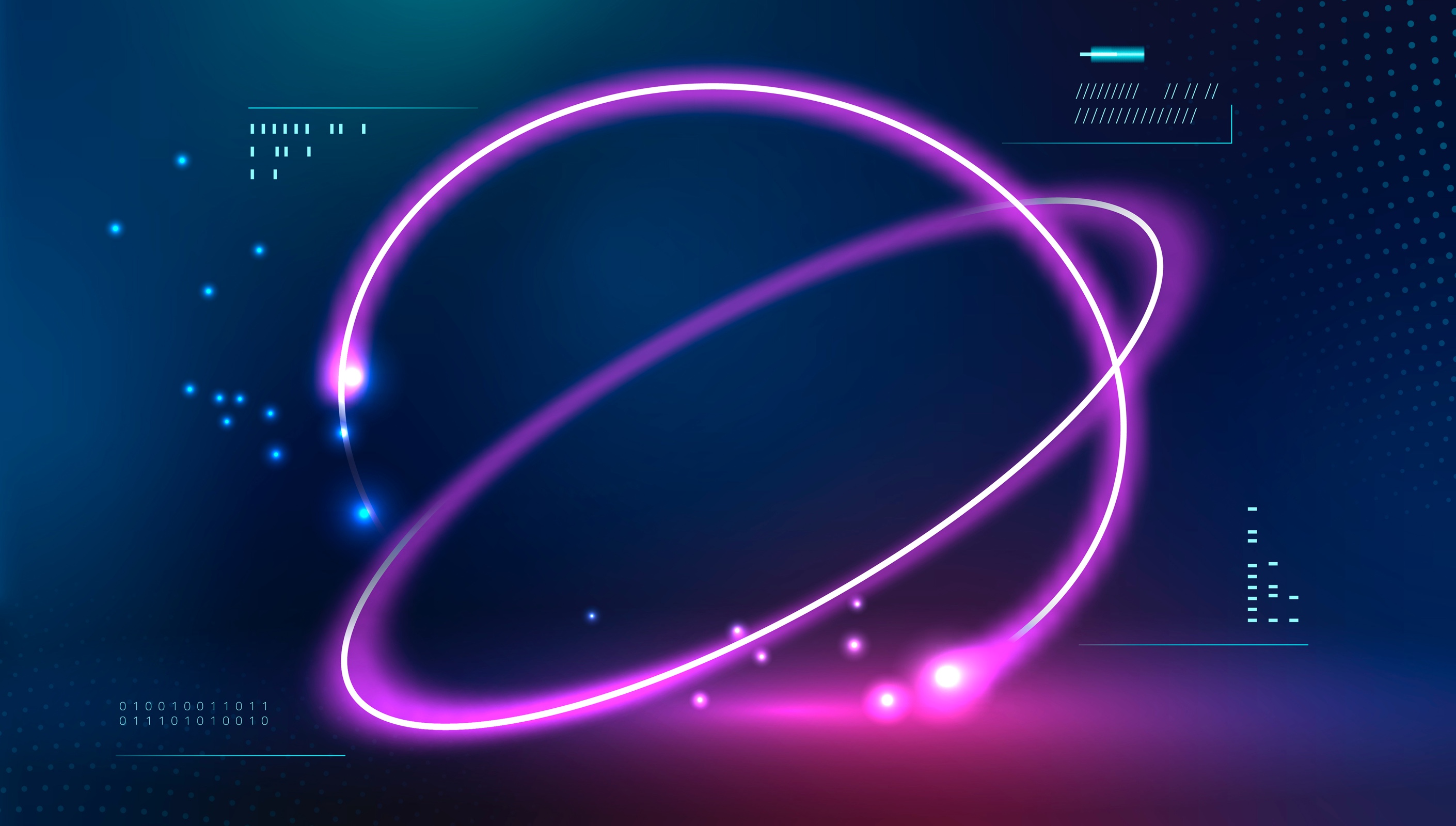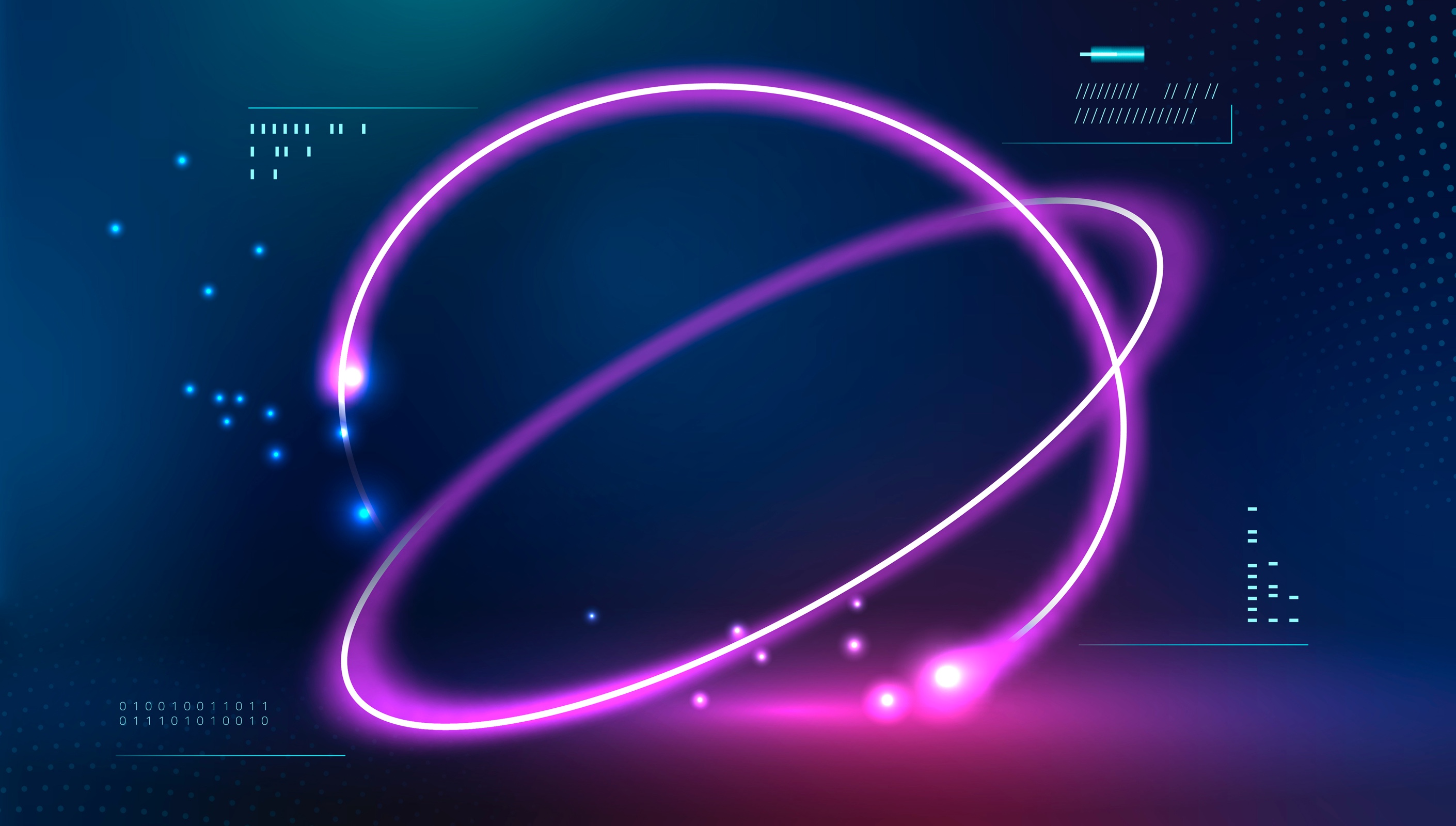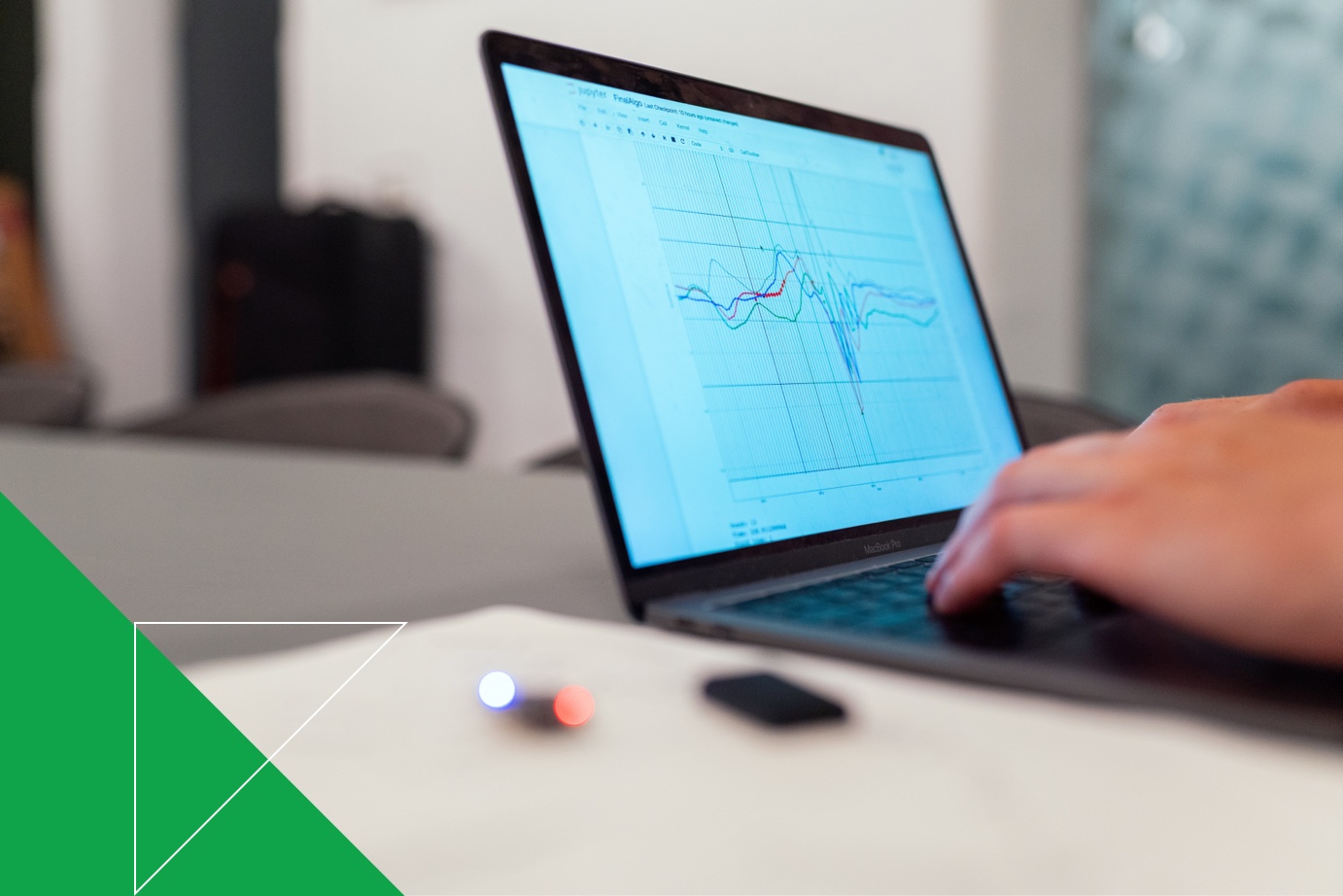 The benefits of a remote-controlled fleet
IT staff no longer have to be physically present to overcome technical issues with our MDM end-point management solution. Furthermore, our system allows for remote analysis, updates, and central management across the entire organisation's interactive touchscreen fleet. The solution is cloud-based and requires only Wi-Fi for the effortless management of thousands of touch panels and devices.
What's new
Our latest update includes brand new features you will love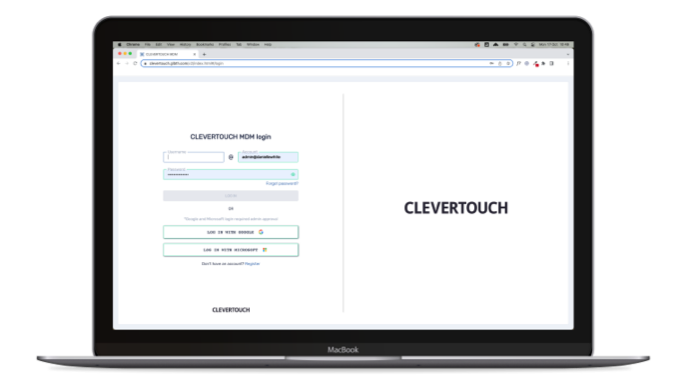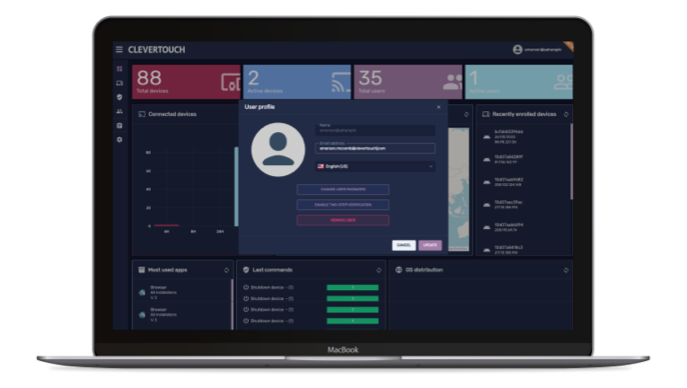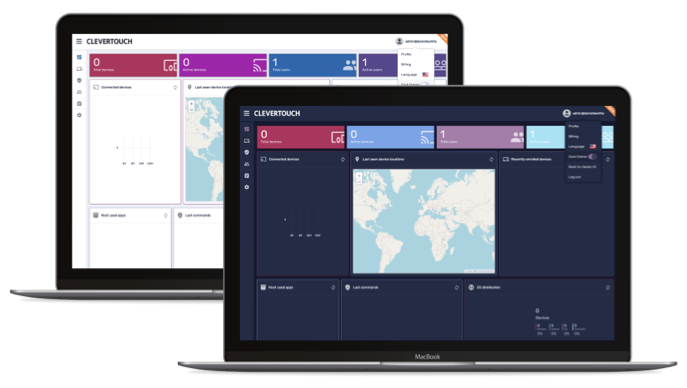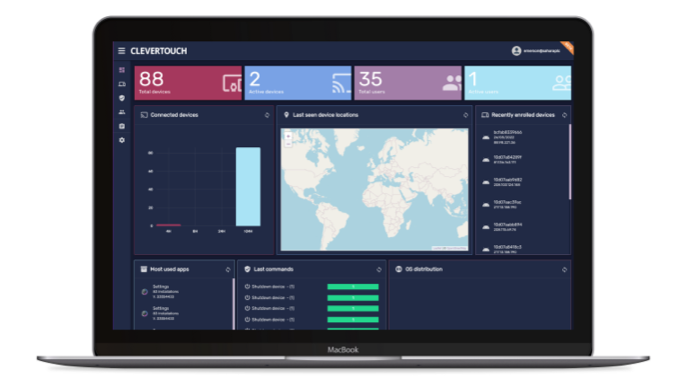 MDM Software
MDM is compatible with
To download the CleverMDM brochure, complete the form below