Healthcare Digital Signage
Providing patients with up to date information is essential for health service providers.
The Clevertouch digital signage platform clevertouchlive.com is a user friendly cloud solution than enables health care professionals to engaging and educational information for staff, patients and visitors, swiftly and easily.
Display medical digital signage announcements from localised content from government departments such as NHS/DoH/Medicare. Broadcast news that incorporates live feeds, social media streams and other media formats. Our digital signage solution can also be used for wayfinding in larger clinics and hospitals. It can also offer a revenue stream for added value.

What our Healthcare clients say:

"With a Care Quality Commission audit scheduled, implementing digital signage was a way to demonstrate willingness to be progressive in our approach to communications. Clevertouch were easy to deal with, able to meet our deadline and they had the perfect product.?


Toby Roberts – Interim Head of IT, Royal Hospital for Neuro-Disability



Healthcare digital signage applications
Clevertouch's digital display solutions have been specially designed for hospitals and healthcare establishments looking to improve communications with staff and patients working in often busy environments.

Mixed media formats including text, video, news feeds and live update presentations allow you to convey your messages in ways that engage your patients and staff, thereby improving their effectiveness.
Our medical digital signage solutions are fully customisable to your practices or hospital and we offer a full range of large format displays, mounting brackets, free standing kiosk displays, room booking tablets and interactive display screens to allow you to communicate exactly as your practice needs to.
Revolutionise your communications strategy with a flexible digital signage system that is easy to use and manage.
Medical digital signage is used for a variety of communications with the most common including: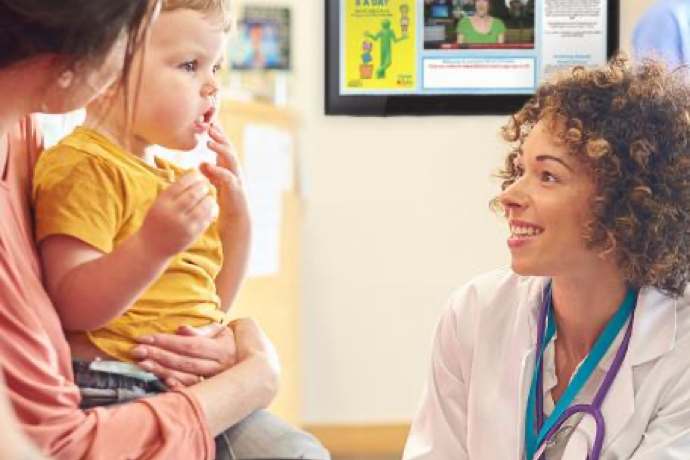 Stay informed
Patient communications
Digital waiting room displays are the perfect way to communicate with patients in waiting rooms and other public areas. Our software allows you to provide real time updates for patients on waiting times and to convey important patient information from services to medical advice.
Communication is key
Staff communications
From interior hospital signage to staff room notice boards and rotas our digital signage solutions make it easy to communicate with medical practitioners and ancillary staff throughout your medical premises, whether you need to update latest practices or just keep staff in the loop our easy to use platform helps you communicate.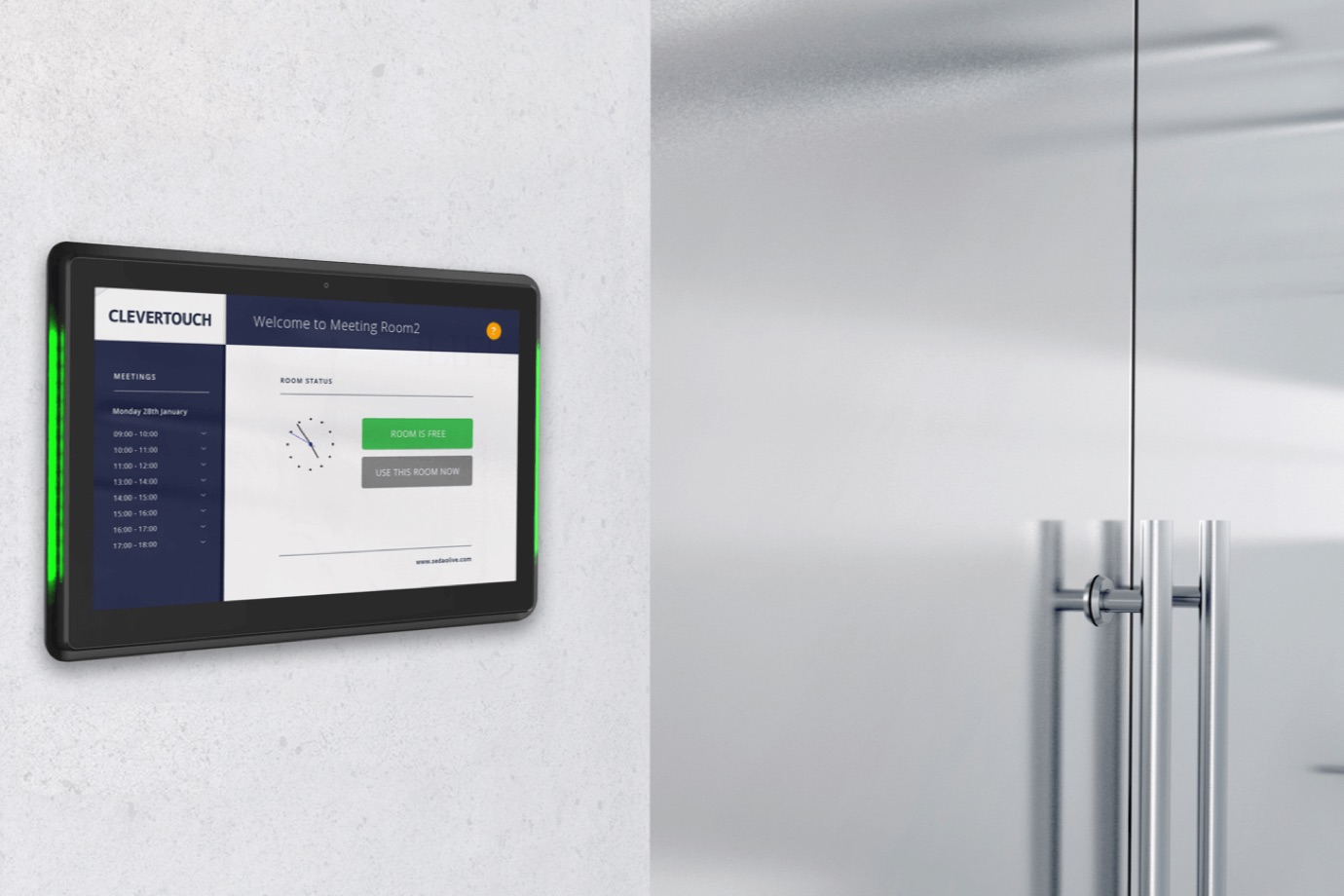 Live Rooms
Room booking systems
Our interactive room booking systems allow staff to book meeting and other rooms when required, cutting down on admin time and errors in communications. Our easy to use software manages all bookings for all staff across departments assigned access and displays all relevant information clearly in or outside each room.
Limitless creative communication options
Our healthcare digital signage software enables you to create multi-format media displays that communicate effectively with patients, staff and visitors to your medical practice.
Our software features readymade templates you can use to communicate as well as allowing you to design your own.
Graphic design
Our templates provide easy to use creative options for you to promote your messages. They include tables, calendars, images, video, news stories, digital clocks and scrolling message banners to allow you to create patient and staff messages that have a high visual impact.
Waiting room displays
Add waiting lists, times and updates for your patients with digital waiting room displays that can be updated by medical practitioners and support staff to help keep your patients up to date and reduce waiting dissatisfaction.
Differentiate patient and staff communications

Our system allows you to quickly and easily create different displays for each section of your practice. This allows you to correctly communicate with patients and staff improving communication, marketing and patient and staff messaging.
News feeds
You can add news feeds to the displays to provide up to date information from the NHS or your industry. News feeds can be updated from websites or by adding company news stories on rotation.
Bulletins
Our bulleting alert systems allow you to provide instant messaging to some or all digital displays across your medical establishment. From providing updates on latest practice policies to emergency alerts and disseminating important information our system allows you to keep everyone up to date.
Medical digital display hardware and software solutions

Our team will work with you to design, develop and implement a communications system that adequately meets your practice or hospital needs. We will integrate all systems to ensure ease of use, access and to ensure all your messages will be highly visible for all relevant staff and patients.

Our solutions include:

SedaoLive CLOUD Platform

PICO MINI Media Player

PRO V4 Media Player

SedaoLive Room Booking

Large Format Displays LFD /Professional Display Screens
Large format displays
Large format displays provide a highly visible communications system that is ideally suited to waiting rooms, staff rooms and corridor displays. Our large format displays are designed specifically for continuous use with lower risk of screen errors.
Media players
We network all of your displays using a central media player that comes complete with our market leading digital display software. This makes it easy for staff to access, update, create and disseminate marketing and internal communications.
Interactive screens/ touch screen displays
Interactive screens and touch screen displays can be used for collecting patient information, surveys and room booking systems to help remove admin time and collect relevant information. They can also be used as checking in systems for appointments to reduce administration.
Market leading software
Our software comes complete with hundreds of templates and is compatible with all media types including images, video, audio, digital clocks, RSS feeds and text. Our software is easy to use to create visually engaging displays that make it easy for you to communicate.
Clevertouch digital signage lets you communicate easily and effectively across surgery waiting rooms, clinics and hospitals. Designed to make managing and displaying your information simple, Sedao's solutions are suitable for use with a single screen or multiple large format displays.