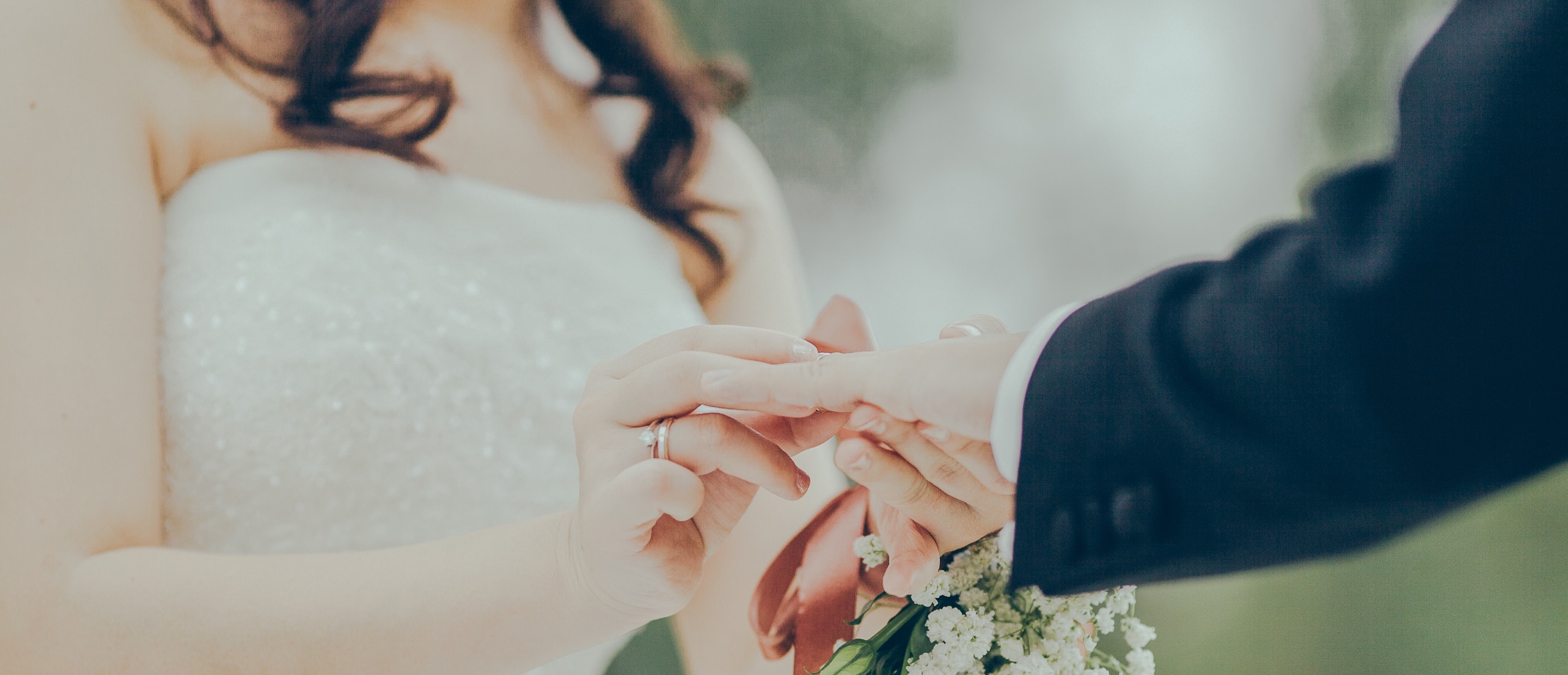 Huwelijksreceptie met een verschil
Met de zomer in aantocht is het zeker trouwseizoen. We spraken met installateur View Right om te zien hoe ze Clevertouch gebruiken bij huwelijksrecepties.
Waarom wilde het paar Clevertouch op hun bruiloft?
De bruid en bruidegom wilden een modernere optie voor een fotohokje en waren dol op het idee van een 70-inch selife , evenals een optie om diavoorstellingen af te spelen die ze op een USB-stick hadden gemaakt en om op het scherm te kunnen schrijven. Ze hielden ook van het gezicht dat ze de selfies en berichten rechtstreeks op de USB-stick konden opslaan.
Heeft View Right een toename gezien in aanvragen voor AV zoals Clevertouch bij bruiloften en andere sociale gelegenheden?
De bruiloft in Shugborough was de eerste keer dat we een Clevertouch hebben gebruikt op een bruiloftsevenement en het werkte perfect. We hebben gemerkt dat stellen op hun huwelijksdag iets anders zoeken, dus de Clevertouch voldoet aan de meeste eisen. We bieden licht- en geluidsopties, evenals een projectie die populair is bij de meeste evenementen, of het nu gaat om een bruiloft of een verjaardag.
Hoe verliep de grote dag en wat waren de reacties van de gasten op Clevertouch?
De grote dag was eigenlijk heel leuk en verliep zonder problemen. De gasten werden begroet door een diavoorstelling die een familielid had samengesteld voor de bruid en bruidegom zodra ze binnenkwamen, zodat ze meteen op de hoogte waren van de Clevertouch. De gasten waren onder de indruk van hoe helder het scherm overdag was, zelfs met de zon die er doorheen sijpelde, maar veel gasten sprongen op zoek naar dekking toen het selfiescherm voor de eerste keer werd ingeschakeld, maar stonden in de rij na een drankje (of 5). Later op de avond veranderden de bruidsmeisjes het Clevertouch-scherm in Note, zodat gasten berichten konden achterlaten voor de bruid en bruidegom .
"Mijn dochters maken altijd selfies, dus het was leuk om te lachen met de Clevertouch als een gigantisch selfiescherm. Ik vond het erg leuk om op het scherm te kunnen schrijven om berichten achter te laten voor de bruid en bruidegom."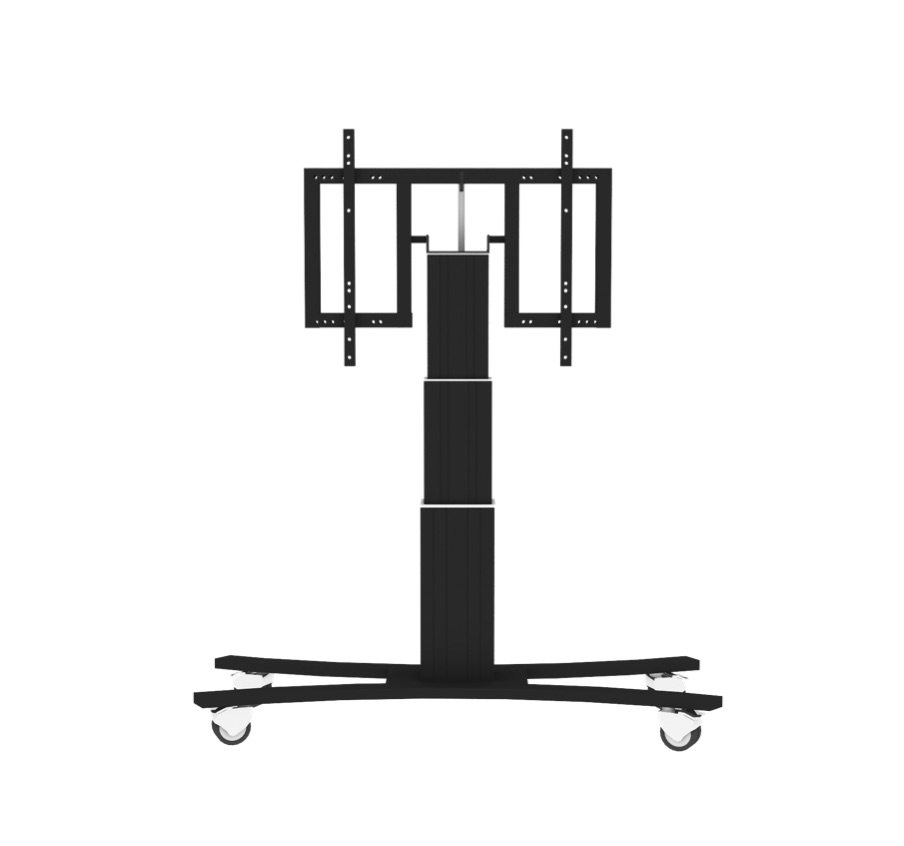 Trolleys en mounts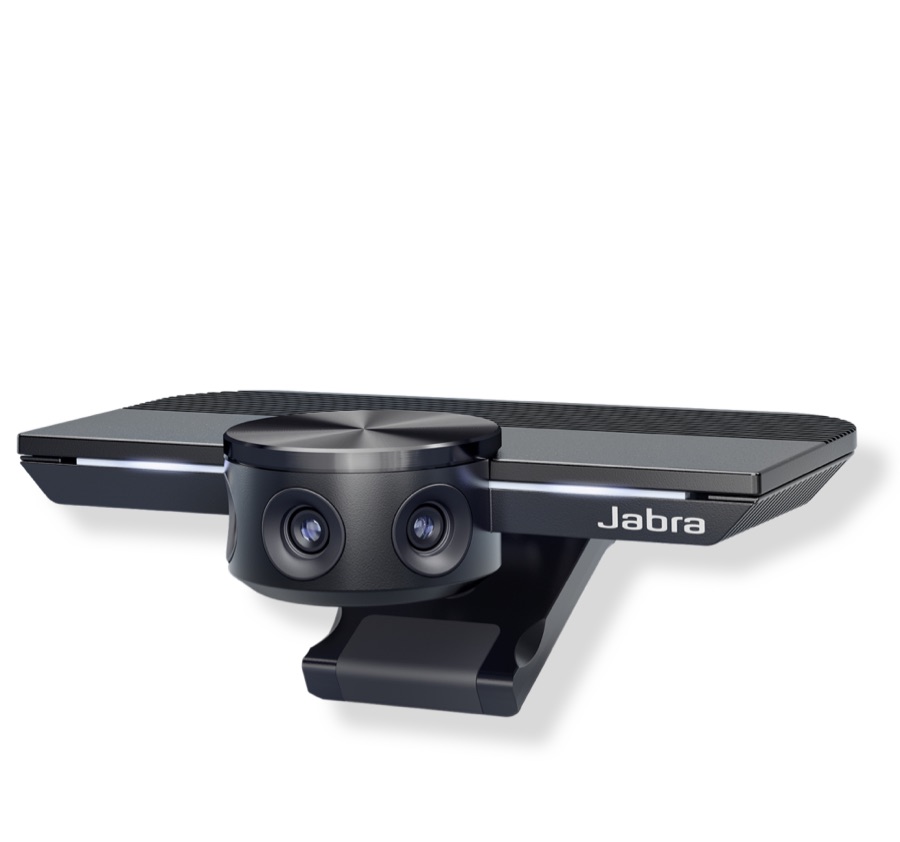 Camera's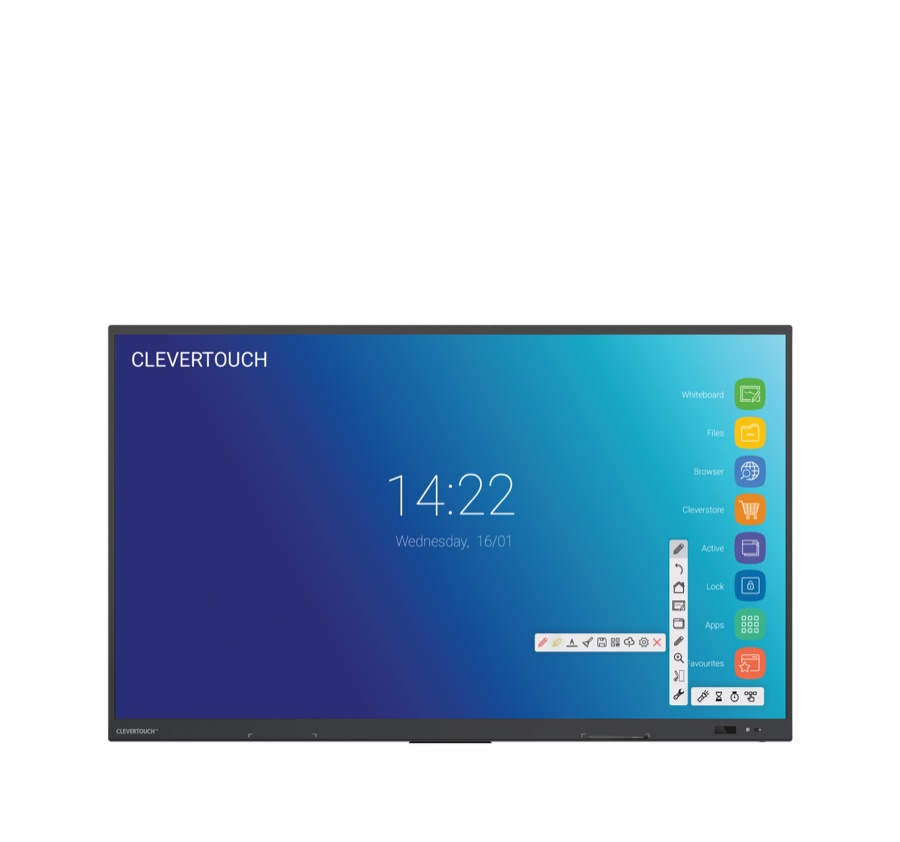 IMPACT Plus ™
Voor deze installatie werd gekozen voor de bekroonde IMPACT Plus ™